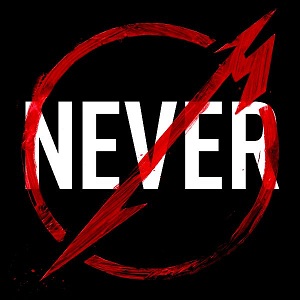 Metallica Through the Never now has an official premiere. The upcoming 3D film featuring metal behemoths Metallica will debut at 7:30 p.m. on Sept. 9 at the Toronto International Film Festival.
"Now in its 38th year, Toronto International Film Festival is the most respected and prominent film festival in North America with many major films making their worldwide debuts there (last year's festival brought in nearly 300 feature films from over 70 different countries!)," Metallica said in an official statement. "Through the Never will screen in the special IMAX at TIFF section and we'll be on hand for the red-carpet premiere, to introduce the film and will spend some time in Toronto to chat with the press."
Metallica Through the Never will be released in North American IMAX theatres for a one-week engagement beginning Sept. 27. The move will open in additional theatres on Oct. 4.
I recently had the opportunity to speak with Metallica guitarist Kirk Hammett about his Kirk Hammett Flying V.
"When they asked me if I was interested in them doing a reproduction of my very first Flying V, of course, I said 'yes,'" he said. "It's a real honor for them to do that for me. It's also a great opportunity for all the fans out there who know that guitar and have seen pictures of me playing it through the years to actually own a guitar that's similar to that with the same sort of specs: the same pickups, same sort of bridge, same knobs, same neck feel, same color and basically the same vibe."
He added, "I hope that all the other people who purchased it are enjoying it as much as I do, because I think it's a great instrument."