Posts from October 2012
Every generation has a soft spot for the decade in which it came of age. For rock and roll fans, however, it's hard to argue that any decade surpassed the '70s, on a number of fronts. Post-Beatles and pre-MTV, the '70s occupied a sweet spot where rock and roll was played out on wide-open terrain, and on a field where "genre" had yet to become a catch-word. Below are 10 other factors that made that decade rock and roll's best.
Riffs, Riffs, and more Riffs
"Walk this Way," "Black Dog," "Iron Man," "Smoke on the Water" … the list goes on and on. So ubiquitous were great guitar riffs in the '70s, it sometimes seemed bands were drawing from a bottomless bucket of memorable six-string figures. It's hardly surprising that, to this day, aspiring guitar players often look first to the '70s for riff-oriented material that's relatively easy to cover.
Radio Ruled
Tune to any rock station in the '70s, and in the span of a half-hour you might hear artists as diverse as The Raspberries, Al Green, and Conway Twitty. Contrast that with today, when radio is rigidly segmented and disc jockeys have about as much discretion as someone who's incarcerated. Moreover, the era of the glorious one-hit wonder – Norman Greenbaum's "Spirit in the Sky," Blues Image's "Ride Captain Ride," Shocking Blue's "Venus – is long past.
Southern Rock
Sure, rock and roll originated in the South, but in the '70s legions of groups emerged who gave "southern rock" its own distinctive flavor. With The Allman Brothers Band leading the charge, groups such as Lynyrd Skynyrd, The Marshall Tucker Band, and Wet Willie offered up a feast of deep-fried guitar-rock steeped in country and blues. So powerful was southern rock as a communal force, it helped elected a president, thanks to rallies staged by The Allman Brothers for then-candidate Jimmy Carter.
Great Album Cover Art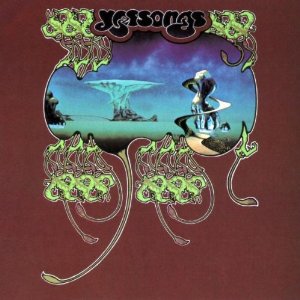 From Roger Dean's fabulous Yes covers to H.R. Giger's ambitious packaging of ELP's Brain Salad Surgery to Storm Thorgerson's elegant work for Pink Floyd, album-cover art and packaging reached a zenith in the '70s. Today's rockers often speak of the lost thrill of tearing the shrink-wrap from an LP, and then musing over the elaborate packaging while listening to a treasured new disc. Notwithstanding the resurrection of vinyl, online access to music has, for the most part, deprived today's listeners of that experience.
Punk Rock
By 1976, rock and roll was showing signs of becoming stodgy, "disco-fied," and (thanks to prog bands) somewhat elitist. Punk rock changed all that. Taking their cues from The Stooges and The Ramones, bands such as The Sex Pistols and The Clash reminded us that rock's visceral energy had less to do with virtuosity than with amped-up barre chords and a snarling spirit. From the sidelines, even old-school rockers like Neil Young cheered the punks on.
Artist-Friendly Record Labels
It was common practice, in the '70s, for record companies to simply allot a budget to a band, and then turn them loose in the studio to make whatever type of album they wanted to make. Furthermore, artists such as Alice Cooper, Sly and The Family Stone, and Peter Frampton were nurtured along until commercial success came their way. Such freedom and nurturing would be unthinkable today.
Glam Rock
John Lennon famously described glam rock as simply "rock and roll with lipstick on." Mascara and rouge notwithstanding, the genre yielded music that shines with a glittery resonance to this day. Powered by the likes of Mick Ronson, Phil Manzanera, and, in the case of T.Rex, Marc Bolan himself, the best of glam rock packed an incendiary wallop. Even The Rolling Stones, for a time, couldn't resist jumping on board.
MTV Didn't Exist
Video may not have killed the radio star, but it certainly sapped the mystique from rock and roll. Prior to the advent of MTV, rock fans looked to music publications and weekly installments of The Midnight Special or Don Kirshner's Rock Concert to keep tabs on (and see) their favorite artists. Today's media saturation brings artists and fans together as never before, but at the expense of the sublime kick that rarer access provided.
Led Zeppelin
Who would have imagined, when they unleashed their debut album in early 1969, that Led Zeppelin would become the preeminent band of the '70s? Over the course of ten studio albums, Page, Plant, Jones, and Bonham crafted a body of work that rivals that of The Beatles and The Rolling Stones in terms of far-reaching impact. Reflecting a purity of spirit that was in some ways unique to their decade, Led Zeppelin rightly called it quits when their beloved Bonzo died in 1980.
Exile on Main Street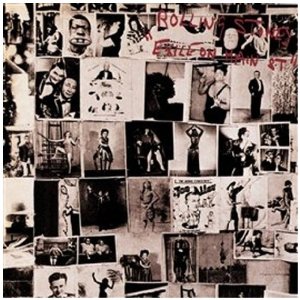 Everyone makes a big deal out of The Beatles's Sgt. Pepper's, and rightly so. But no album matches The Rolling Stones's two-disc masterpiece in terms of assimilating rock and roll's primal ingredients. From fiery country-blues to sizzling barnhouse stomps to searing gospel and beyond, Exile has it all. If rock and roll can be said to have a bible, it's this album.
Tags :

Topics :

Entertainment_Culture

Social :

Entertainment_Culture

People :

Al Green, Alice Cooper, Bonzo, Conway Twitty, Don Kirshner, Jimmy Carter, Marc Bolan, Mick Ronson, Neil Young, Norman Greenbaum, Pepper, Peter Frampton, Phil Manzanera, Ride Captain Ride, Roger Dean




---
These places aren't known for their comfortable seating, fantastic views, or celebrity guest lists. There aren't elaborate food menus, or fancy wall decorations. I'm talking about old-time, traditional, neiborhood hangouts, sans frills. Dive Bars! And, to be clear, this is a compliment for these establishments...love the comfort of an "old haunt." Here's my suggestions (in no particular order):



Drytown Club,

Drytown.
It's a roadhouse in the middle of nowhere. I love it. Motorcycles... BBQ & Blues on the weekends. The Leather Souls playing. Slice of heaven.



Pine Cove Tavern

, East Sacramento.
I've had my share of Pabst there. It was the "KCRA Clubhouse" during our softball days.



Club 2Me

, East Sacramento.
The great neighborhood bar. An annual reunion spot at Thanksgiving for all who grew up there. Great bartenders.

The Back Door, Old Sacramento.
The ghosts of Mel Torme and Frank Sinatra are at the bar. It's a welcome trip back to the 50's. Live piano. Lots of characters.

Liar's Bench, Placerville.
Definately haunted by the dead and not dead. I loves me some Placerville and this is a spot to find out what's really going on.

Main Event, Jackson.
Any excuse to get to Main Street in Jackson works for me. Next stop, the National Hotel down the street.

SoCal's, East Sacramento.
Great hangout...play trivia on the TV monitors or the shuffle board and billiards are kickin' in the back room.

Virgin Sturgeon, Sacramento (on Sacramento River).
Boat up in your craft... check out the view and other scenery. No better spot in the summer.

Cheater's, East Sacramento.
Not the biggest bar i've spent money in, but it's chummy. It was the first dive bar i took my future wife too. A Pittsburgh Steelers fan hangout.

Torch Club, Sacramento.
Awesome tradition.... great cocktails and live music. Sit back and enjoy some Blues.

Bonus Picks;
Flame Club and Monte Carlo, Sacramento. Tough to pick just one. They're so close to each other, you can easily stumble to both. Good stop for those heading to...or from places like the Mix or Republic.

Comment on this blog post, with your suggestions...
---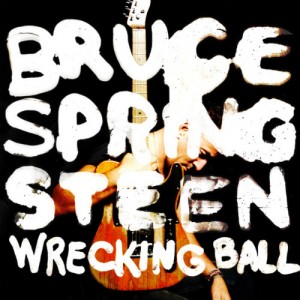 Springsteen sings about Sandy in his 1974 song "4th of July, Asbury Park (Sandy)," but it's a different Sandy that has forced the New Jersey rocker to postpone his concert in Rochester, NY tonight. As everyone knows Hurricane Sandy has been bearing down on New York and New Jersey for the past day.
Springsteen posted the following message on his website: "Due to the current weather complications in the tri-state area, the Tuesday, October 30 show at Rochester, NY's Blue Cross Arena is being postponed to Wednesday, October 31. Stay safe, and see you on Wednesday!" It's a lucky break for fans that Springsteen is able to move the concert just one day. In many cases it takes months to reschedule a postponed show due to scheduling conflicts with the arena in question.
Other acts that have been forced to postpone shows in the New York area include Deftones and The XX.
---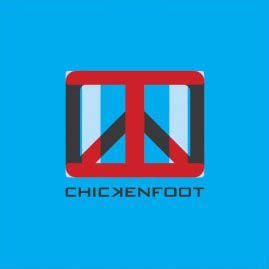 In a recent interview with CNBC, the Red Rocker Sammy Hagar discusses the current status of the music industry and his role in it. Hagar says that he is well aware that a band starting out today is faced with a different reality than he was when he started out in the music industry in the late sixties.
Hagar acknowledges that these days he basically plays music for free, while living off his other business ventures, like Cabo Wabo Tequila, and his latest product, Sammy's Beach Bar Rum: "I like playing music for free. I no longer play music for a living. I pay my band, my crew, everybody else, but I don't look for it in my income. I don't have to do it. We should take the business out of it. I'm fortunate that I have other ways to make a living."
Hagar, who has been busy touring behind the latest Chickenfoot album earlier in the year, notices the difference in what's popular today versus when he started out, saying: "There's all kinds of bigger stars than me. On the Internet they get a hundred million hits. I put my stuff up there, I get thirty or forty thousand. What's up with that?"
---
They share a surname, they are all blues royalty, but there are many differences between B.B, Freddie and Albert King. Here is a key guide, with a basic recommendation – listen to all three.

The 3 Kings, as they unsurprisingly become known, are among the most influential of all electric blues players. B.B. remains the King as the only surviving member, but Albert King and Freddie King were also hugely influential. In the '50s and '60s (and beyond), all 3 Kings did much to popularize electric blues, inspiring some of the most lauded players of modern times along the way Freddie King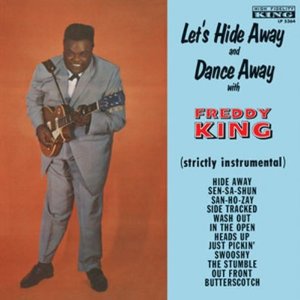 Freddie King was flash. Known as "the Texas Cannonball", his style was usually high-tempo and served up a flurry of notes. He was nine years B.B's junior and 11 years younger than Albert King, but no mere upstart. He was born Frederick Christian (his mother's maiden name was King) and from Gilmer, Texas. As a teen, his family moved to Chicago: "I worked in the mill long enough to buy me a guitar and an amplifier," he recalled.
By night, Freddie mixed with Chicago's finest bluesmen: Howlin' Wolf told him, "Son, the Lord sure put you here to play the blues."
Ironically, Chess records originally turned down Freddie King – they said he sounded too much like B.B King. But with the Federal label, he flourished. British blues players were listening too. John Mayall loved Freddie's "Have You Ever Loved A Woman."
"It's the whole package. Freddie had great infectious speedy licks, his chops were terrific."
Freddie is notable for his use of a plastic thumbpick with a metal pick on his first finger - he said he got the fingerpicking style from listening to his early guitar hero Lightning Hopkins, and the metal fingerpick idea from Muddy Waters cohort Eddie Taylor. This combination aided attack and allowed his famous fast passages to be played easily and economically.
As slide player supreme Derek Trucks points out: "Steel on steel is an unforgettable sound, but it's got to be in the right hands. The way [Freddie] used it - man, you were going to hear that guitar." More slide guitar tips.
And Eric Clapton, who by the late '60s had achieved deity status in John Mayall's Blues Breakers and superstardom in Cream, cited Freddie King as a prime source for his own licks. "l was interested in white rock 'n' rollers until l heard Freddie King," stated Clapton. "Then l was over the moon."
Clapton bought his first Gibson Les Paul after seeing Freddie on his Let's Hide Away and Dance Away album cover with a Gibson Les Paul Gold Top.

Albert King
Albert King was known as "The Velvet Bulldozer." His style was sparse compared to Freddie King: Michael Bloomfield heralded Albert as a master "who could say more with fewer notes than anyone I've ever known."
Bloomfield added, "(Albert) approached lead playing more vocally than any guitar player I ever heard. His playing has more of a vocal range than his voice does - which is unusual, because if you look at BB or Freddie King their singing is almost equal to their guitar playing. They sing real high notes then drop down.
"Albert just sings in one very mellifluous register, with a crooner's vibrato, almost like a lounge singer, but his guitar playing is as vocal as possible - he makes the guitar talk."
Albert also played without a pick. "I never could hold one in my hand," King admitted. "I started out playing with one, but I'd be really gettin' into it and after a while the pick would sail across the house. I said to hell with this, so I just play with the meat of the thumb."
Albert's soul and jazzy influences were evident on his biggest album, Born Under a Bad Sign. He employed big and powerful string bends - arguably because he played his GIbson Flying Vs left-handed in "upside-down" stringing, but could also play with an aggressive, spiteful tone. For Stevie Ray Vaughan, Albert King was the biggest of all influences.
"lt was Born Under a Bad Sign for me," remembered SRV, "and King of the Blues Guitar. l remember seeing Albert on TV doing Born Under a Bad Sign and l was like… yes!"
SRV once even walked out of his own gig to go and see King live. He announced to the audience, "Ladies and gentleman, l don't know about you, but l'm going to see Albert King. And if you have any brains you will too!"
Albert King was always in demand by other blues disciples: notable collaborations include In Session with Stevie Ray Vaughan; Still Got the Blues, with Gary Moore; and Jammed Together with Steve Cropper and Pops Staples. Albert also recorded King of Kings with his namesake Freddie, and I'll Play the Blues for You with fellow guitar legend John Lee Hooker.

B.B. King
Of the three Kings, it is B.B. who remains the most celebrated. Freddie died in 1976, Albert in 1992, but B.B. is still going strong aged 87 – a biopic, The Life of Riley, is in theaters now and soon out on DVD.
Of all three Kings, B.B. has the sweetest tone and his call-and-response style of vocals and guitar is one of the most-recognizable in all blues. "When I sing, I play in my mind. The minute I stop singing orally, I start to sing by playing Lucille," he says of his celebrated Gibson semi-acoustics.
B.B's fat tone uses very little treble, and his trilling vibrato is also a signature sound alongside a swinging jazz-like sense of phrasing. Gibson's Varitone switch is also a big part of the B.B. "honk."
I once spoke with U2's The Edge about the Irish band working with B.B. in the late 1980s. "I said, you should know, Mr King, that I don't really play the blues," Edge smiled. "B.B just laughed and replied, that's ok young man, as I don't really play chords! Together, we'll be just fine."
"I don't think anyone steals, but we all borrow," states B.B. with the wisdom of a man who's been there and done it all. "People have told me that in his early days my guitar playing influenced Peter Green a lot. Now that's something l take as a great compliment, but l don't get it myself - when l hear Peter Green, l hear Peter Green."
The King of Kings?
The three Kings influence of blues and rock guitarists since the 1960s remains incalculable – Michael Bloomfield, Jimi Hendrix, Peter Green, Gary Moore, Johnny Winter, Eric Clapton, Stevie Ray Vaughan and many others all owe at least one of them a huge debt. John Lennon famously declared, "I wish I could just do like B.B. King."
Ultimately, there is no single King of the blues. There are three – all different, all unique, and without whom the electric guitar would sound very different.
Tags :

Topics :

Entertainment_Culture, Human Interest

Social :

Entertainment_Culture, Human Interest

Locations :

Chicago, Gilmer, Texas

People :

Albert King, B.B. King, Derek Trucks, Eddie Taylor, Eric Clapton, Frederick Christian, Gary Moore, John Lee Hooker, John Lennon, John Mayall, Johnny Winter, Les Paul, Michael Bloomfield, Peter Green, Stevie Ray Vaughan, Wolf




---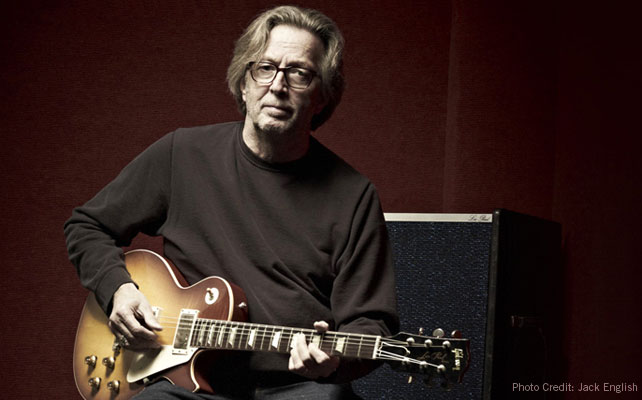 Guitar great Eric Clapton is preparing for his 50th anniversary tour next year and in a recent post on his official website, Clapton broke the news that, indeed, he has been recording a new studio album that will reach fans' ears in early 2013. It's a good time then to look a bit closer at the man they called 'God"
He's the only artist who's been inducted in the Rock and Roll Hall of Fame three times.
In 1992, Clapton received his first induction into the Rock and Hall of Fame, for his membership in the The Yardbirds. A year later, he was again inducted for his role in the legendary power trio, Cream. Finally, in 2000, he was inducted as a solo artist in the very first year in which he was eligible.
He would have gotten a fourth Rock Hall induction, had he been successful in his quest in join another "Band."
"I first met Eric in Los Angeles around the time Music from Big Pink came out," The Band's Robbie Robertson told Spinner, earlier this year. "[Later] he came to our house in Woodstock to visit with us. I thought he was just curious but then he said years later that the real reason was that he had come to join The Band. I made a joke out of it, saying, 'Were you implying that we need a new guitar player?'" Ironically, Clapton presented The Band with their Rock Hall induction in 1994.
The one instance in which he believed he might retire from music was … when he left The Yardbirds.
"The Yardbirds were determined to have a hit and I was determined not to be involved with that," Clapton told Larry King, in 1998. "I actually thought I was going to retire. I was 18 years old, and I thought, it's over. Every band I looked at had the same agenda: Let's get a hit record and recording contract. And I kind of went, and then what? For me, the road was about a different thing altogether."
His first "really serious" guitar was a Gibson ES-335.
At the turn of 1965, while he was in The Yardbirds, Clapton bought a cherry red ES-335, which he called "the instrument of [his] dreams." He elaborated, in his 2007 autobiography: "It was the first of a new era of guitars, which were thin and semi-acoustic," he wrote. "[The ES-335] was both a 'rock guitar' and a 'blues guitar,' which you could play, if necessary, without amplification and still hear it."
It was Marc Bolan's future wife who hooked him up with John Mayall's Bluesbreakers.
A great friend of Clapton's at the time, June Child gave Mayall the phone number of a former bandmate of Clapton's in his first band, The Roosters. Mayall in turn phoned Clapton and asked him to join The Bluesbreakers. Child went on to become an assistant to Pink Floyd's troubled founder, Syd Barrett, before marrying T.Rex's Marc Bolan in 1969.
Derek and The Dominos might have carried on had it not been for drummer Jim Gordon's troubles.
"I was scared of [Gordon] at the end of Derek and the Dominos," Clapton told Rolling Stone, in 1991. "One of those reasons we broke up was the rapport between me and Jim, which had always been so good, had broken down. In the middle of a session when we were trying to do a second studio album, I said something about the rhythm being wrong for the song, and Jim said something like 'Well, the Dixie Flyers are in town, You can get their drummer.' I put my guitar down and walked out of the studio. I didn't speak to him again."
He collects Ferraris.
"I've loved motor races since I was a child …" Clapton said, in comments posted earlier this year by Showbizspy.com. "I love the sound of Ferraris and I, as a musician, can confirm that these engines deliver proper music. I have to say that my weak point is the 12-cylinder's music. The sound of the 12-cylinder is the most magical thing in the world." You can watch an interview conducted by Ferrari with Clapton here.
He loved George Harrison, but he thought Beatlemania was "despicable."
"It showed how sheep-like people were, and how ready they were ready to elevate players to the status of gods," he wrote, in his autobiography. "Most of the artists I admired had died unheard of, sometimes penniless and alone." Of course, in due time, Clapton himself would be dubbed a "god."
He once hit actress Shirley MacLaine in the face with a pie.
In 1975 Clapton was invited to participate in a "celebrity circus" alongside James Bond legend Sean Connery, director John Huston, actor Burgess Meredith (of future Rocky fame), and Shirley MacLaine. One skit called for Clapton and Meredith to hit one another in the face with pies. For the first two shows they performed as scripted, but for the third show, they (drunkenly) surprised MacLaine with a face-full from both sides. The actress remained furious with Clapton for months.
Of all the bands he's been in, the one he wishes had lasted longer was … Blind Faith.
"I think Blind Faith was over too soon," he told MSNBC, in 2007. "We could have gone on maybe a couple more years. But I'm not really a band member. I think all [the other] bands probably lasted about the right amount of time for what they were meant to do."
Check out the Eric Clapton 1960 Les Paul here.
Tags :

Topics :

Entertainment_Culture

Social :

Entertainment_Culture

Locations :

Los Angeles

People :

Burgess Meredith, Eric Clapton, George Harrison, Jim Gordon, John Huston, John Mayall, Larry King, Les Paul, Marc Bolan, Robbie Robertson, Sean Connery, Shirley MacLaine, Syd Barrett




---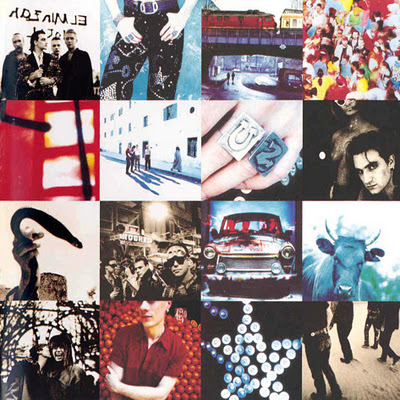 U2's Achtung Baby is now acclaimed as U2's finest achievement, but the 1991 album nearly didn't get made. In fact, its beginnings nearly split the Irish band apart.
By the turn of the '90s, U2 were at a crossroads. They were a major stadium act, but creatively they were faltering. The band had been stung by media criticism of their half studio / half live double album Rattle and Hum. That 'toying' with Americana certainly delivered some hits ("Angel Of Harlem," the Bo Diddley-esque "Desire," the B.B. King duet "When Love Comes To Town") but many found the album too much of a pastiche. U2 suddenly became the most loved/hated rock band on the planet. What to do? As Bono told a Dublin crowd in the late '80s: "We have to go away and dream it all up again."
As guitarist Edge later reflected, the 'traditionalism' of Rattle And Hum was the exception in the U2 canon. "My view," he told this author in 1996 "is that Rattle And Hum, for all its traditionalism, is actually our 'experimental' record. Achtung Baby got us back to our normality — making dark, very European music with experimental sounds." Famously, U2 decided to impose new rules for Achtung Baby, the band's rebirth.
Bono: "Buzzwords on this record were trashy, throwaway, dark, sexy and industrial (all good) and earnest, polite, sweet, righteous, rockist and linear (all bad)."
But the sessions, in Berlin's Hansa Studios nearly collapsed completely. U2 had booked Hansa hoping to capture the "greatness" of two of their favorite albums: David Bowie's Low and Heroes that were recorded there. But when they turned up, they couldn't even write a song. "The greatness," Bono laughs on the new U2 documentary From The Sky Down, "had left the building."
Bassist Adam Clayton admitted in Bill Flanagan's biog U2 At the End of the World, constant touring in each other's pockets had taken its toll: "We had to decide how much we liked each other… I'm not saying that was easily resolved."
But "One" rescued them. U2 were struggling to come up with anything all four felt was good enough. Bored of hammering at a demo called "Sick Puppy" (that later morphed into "Mysterious Ways"), Edge hit on an off-the-cuff chord progression that would become "One."
"At the instant we were recording it, I got a very strong sense of its power," Edge told Irish journalist Neil McCormick. "We were all playing together in the big recording room, a huge, eerie ballroom full of ghosts of the war, and everything fell into place. It was a reassuring moment, when everyone finally went: 'Oh great, this album has started.' It's the reason you're in a band - when the spirit descends upon you and you create something truly affecting. "One" is an incredibly moving piece. It hits straight into the heart."
"One" is atypical of Achtung Baby in sound, but it did kickstart U2's creativity. Some think the lyric is schmaltz: but the "one life, with each other, sisters, brothers…" line was later voted the greatest ever song line by VH1 viewers in 2006. "Earnest, polite, sweet, righteous, and linear?" "One" is all those, but if U2 hadn't dreamed that song up Achtung Baby may have collapsed into nothing.
But after "One," other songs soon formed. Maybe as a reaction to "One", U2 felt free to get more aggressive. Lyrically, Achtung Baby was a volte-face for U2. Bono, for all his '80s piety and flag waving, came to realize: "Rock 'n' roll is ridiculous," he told Rolling Stone on Achtung Baby's release." In the past we were trying to duck that. Now we're wrapping our arms around it and giving it a big kiss."
Achtung Baby was hardly pop frivolity, though. Many of the lyrics centered on love, sex and betrayal. It was certainly not wished for, but Edge's divorce of the time proved a catalyst for many lyrics. Bono's invention of alter ego The Fly allowed him also to be less chest-beating and subtler. Despite that, Achtung Baby is one of U2's most baldly religious records. On "Until The End Of The World," frontman Bono takes the role of Judas Iscariot betraying Jesus Christ. Not long before, the religious band would never have dared such a "heretic" curveball.
Daniel Lanois was the main "sonics" producer (though Brian Eno was co-credited) on Achtung Baby, and the Canadian told Sound On Sound magazine: "When I started work on Achtung Baby, U2 were interested in creating a more hard-hitting, live-sounding record. I myself had also grown rather tired of polishing details on records and pursuing the kind of perfection that has become commonplace in much rock music today. So what I did was push the performance aspect very hard, often to the point of recklessness. I think that musical recklessness goes a long way on records. You don't hear enough of it."
Even so, U2 still gave themselves maximum options - throughout the sessions, they'd play relentlessly and kept tape running constantly to capture spirited moments. Yet despite the connotations of the title, U2's Hansa studio sessions barely lasted two months: most of Achtung Baby was eventually recorded in Ireland, in a rented house by the sea, then Dublin's famed Windmill Studios.
The demos on the new Deluxe Edition of Achtung Baby show how much U2 actually change songs in the studio. Lanois recalled: "They continuously experiment and try different ways of playing and arranging the songs, until the very last moment. The guitar overdub on "Mysterious Ways", for example, went down after the mix was finished."
The guitar on Achtung Baby was key. Edge's search for darker, more sinister sounds saw him increasingly move away from his Gibson Explorer and repeat-delay Fenders in favor of Gibson Les Pauls. The change of tools gave his guitar tracks new weight, be it on "The Fly," "Until The End Of The World," or "Love Is Blindness" where he pushed a Les Paul through eight chain-linked Vox AC30 amps.
Many other makes and models are part of Achtung Baby's sonics, of course. And perhaps the key, as always, were Edge's FX. He bought two Korg A3 multiFXs to record Achtung Baby, and it is at the heart of many guitar sounds on Achtung Baby: "Mysterious Ways" showcases the Korg A3 to the maximum, and Edge admits he could not have written the song without it.
"Rockist=bad" may have been a U2 mantra of the time yet, ironically, Edge's guitar on Achtung Baby packs the most aggressive rock guitar of U2's 35-year career. "Ultra Violet (Light My Way)" is played like "old" U2, but is much heavier. And from "Zoo Station" to "Until The End Of The World," to "Acrobat" and beyond, Achtung Baby arguably boasts Edge's darkest yet greatest guitar work.
Of all U2's releases, Achtung Baby is "the Edge album." The guitarist put aside his personal strife and threw himself into work. Adam Clayton remembered: "When Edge gets on a roll, he gets on a roll. He's always been happy to keep going. I think his process of keeping going, although damaging on a personal level, has allowed him to make great strides, has been the right thing for his career. He's made tremendous progress, he's a great guitar player."
Is Achtung Baby the most coherent and consistent of any U2 album? Is it U2's best? It probably is.
Edge still sounds like Edge, but he coaxed new, darker tones that released U2 from the chiming echo of The Joshua Tree and before. Achtung Baby's harder sound and lyrical playfulness not only saved the band. It laid the path to U2's future.
More U2
10 Things You Probably Didn't Know About U2
Edge was no stranger to Gibson Les Pauls. He bought his famed white 1975 Les Paul (later auctioned for Music Rising) in 1982 inspired by Steve Jones of The Sex Pistols. A 1983 Gibson 30th Anniversary Les Paul Standard Gold Top stars on "Until The End Of The World." Other Gibsons added to Achtung Baby's darker mix — an ES-330 for the "Who's Gonna Ride Your Wild Horses" and "One", and Adam Clayton played a Gibson RD Artist bass on for "Trying To Throw Your Arms Around The World."
Tags :

Topics :

Entertainment_Culture

Social :

Entertainment_Culture

Locations :

Berlin, Dublin

People :

Adam Clayton, Angel Of Harlem, B.B. King, Bono, Brian Eno, Daniel Lanois, David Bowie, Edge, Jesus Christ, Les Paul, Neil McCormick, Steve Jones, Ultra Violet




---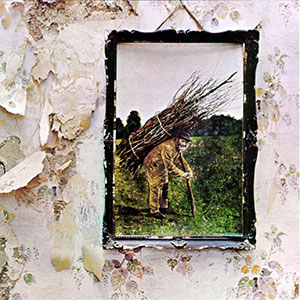 How did high school dances end before November 8, 1971? That's the date that Led Zeppelin released a promotional disc to FM rock stations that would become the world's most-played radio hit and cross over to teen-packed auditoriums everywhere, "Stairway To Heaven." It was an unlikely on-air success at eight-minutes long, but in the early '70s FM DJs could still play the full-length version of "Inna Gadda Da Vida," Iron Butterfly's 17-minute bathroom break anthem. And the length of "Stairway," plus the song's long quiet build-up, made it perfect for slow dancing until the explosive finale, which provided an outlet for the hormonal energy that the slow dancing generated.
The song that Gibson Les Paul legend Jimmy Page described as "crystallizing the band" started taking form in 1970 during Page and Robert Plant's famous songwriting vacation in rural Wales at a cottage called Bron-Yr-Aur. Page developed the acoustic opening section there, and Plant wrote the initial verse. By the time the entire band regrouped at the Headley Grange rehearsal and recording building in East Hampshire, England, Page had several distinct pieces of electric and acoustic music that he felt were related to that initial theme. While Page tried to weave the sections together with drummer John Bonham and bassist and keyboardist John Paul Jones, Plant sat in a corner, writing. When he stood up and started singing, about 80-percent of the lyrics for "Stairway To Heaven" were complete.
Led Zeppelin cut the basic rhythm tracks for "Stairway To Heaven" in December 1970 at Basing Street Studios in London. Plant cut his vocals in early 1971 at Headley Grange. Then Page retuned to Basing Street to cut his solos. Initially it went poorly. Page couldn't quite hit the mark after a number of passes. According to Jones, he could see concern in Page's eyes, so Jones broke the tension by turning toward the guitar wizard and declaring, "You're making me paranoid!" Page shot back, "You're making me paranoid!" And with the air cleared by laughter he nailed the solo's elaborate architecture in a few more passes.
Page saw "Stairway" as a successor to "Dazed and Confused," an epic musical adventure in several movements. As for Plant, he'd drawn on Scottish folklorist Lewis Spence for his lyrics.
The song got its first live airing on March 5, 1971, well before the album Zoso, a/k/a Led Zeppelin IV, was released in November. It reportedly took a few weeks for the tune to win fans over, but by the time the group appeared at London's Paris Cinema on April Fools' Day 1971 for a concert recording by the BBC it was in full bloom and drove the audience mad.
One of the song's visual signatures is Page standing in the spotlight with a Gibson EDS-1275
double-neck guitar strapped over his shoulders. More important than the guitar's striking looks was its functionality. The EDS-1275 saved him the trouble of switching between six- and 12-string necks. In 2007 the Gibson Custom Shop built 250 Vintage Original Spec Jimmy Page Signature EDS-1275s, modeled after his red 1971 original.
Atlantic Records pressured the band to edit "Stairway To Heaven" down to a more traditionally radio-friendly length for the November 1971 release of Zoso/IV, so it could be pitched to programmers as a conventional single. But Led Zeppelin were staunch in their refusal. "Stairway To Heaven" was a fully realized work of art, they contended, so Atlantic had to be content with servicing radio with an EP — an amazing EP. Side A was "Stairway"; side B was "Black Dog" paired with "Rock 'n' Roll."
As of the year 2000, "Stairway To Heaven" had scored more than three million radio plays and remains the most popular piece of sheet music in rock, selling 15,000 copies annually. (Take that, "Free Bird!") Nonetheless, it scored a mere 31 on Rolling Stone's 2004 list of "The 500 Greatest Rock Songs of All Time," although Guitar World ranked Page's stunning solo number one in its list of the "100 Greatest Guitar Solos in Rock and Roll History."
"Stairway" wasn't the only epic number on Led Zeppelin IV. Their definitive cover of Memphis Minnie's blues chestnut "When the Levee Breaks" also clocked in at more than seven minutes and featured blistering sequences of guitar and harmonica. Another song, "The Battle of Evermore," also captured the idyllic influence of Bron-Yr-Aur. And "Misty Mountain Hop" and "Four Sticks" added to the album's visceral side, while "Going To California" displayed their mastery of blues dynamics. Zoso/IV reached number two on Billboard's top albums list, but "Stairway" dominated the radio charts for a triumphant 44 weeks.
Page still considers the song a milestone. "Every musician wants to do something of lasting quality, something which will hold up for a long time," he told filmmaker and music journalist Cameron Crowe in 1975. "I guess we did it with 'Stairway.' "
---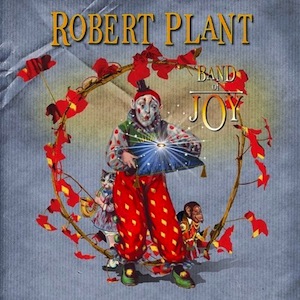 Robert Plant will headline Australia's prestigious multi-day Bluesfest event in March/April 2013, joining a bill that includes Carlos Santana, Ben Harper, Steve Miller Band, Iggy & The Stooges, Madness, Chris Isaak, Bonnie Raitt, Wilco, Robert Cray, Status Quo, Yes's Jon Anderson, Roger Hodgson and many, many more.
Bluesfest has long since evolved beyond being a blues-only event - as you can tell by the inclusion of Iggy on the line-up, if nothing else. There had been rumors for several years that Plant would be playing at the event, and finally – finally! – it comes to pass.
Bluesfest organiser Peter Noble said: "Bringing Robert Plant to Bluesfest is a dream come true, not just for me, but for the thousands of fans who have been standing by patiently all these years! We have waited together for so long and now it's gonna happen – I am so delighted and hugely honored."
Bluesfest runs from Thursday March 28 to Monday April 1. Plant will headline Saturday March 30, with his band Sensational Shape Shifters.
---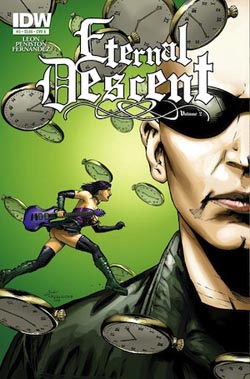 Shred god Joe Satriani is hitting the studio to record solo studio album #12 soon, for release worldwide by Sony in May 2013.
Satch is also planning a career retrospective box set for release in 2013. There's no word yet on what it might include, but please please, please Joe, include some tracks from your old (and quite brilliant) power pop band The Squares! And live cuts from your stints in Mick Jagger's band and Deep Purple! And a disc of your guest appearances with folks like Steve Miller, Spinal Tap, Alice Cooper, Planet Us, The Yardbirds, Tarja Turunen… and maybe some tapes (if they exist) of lessons you gave in your guitar teaching days! Oh man… as a Satch fan there are just so many cool possibilities to consider.
In 1993 Satriani released Time Machine, bringing together rare, unreleased and new studio tracks, cuts from his self-released 1985 self-titled EP, an epic direct-to-tape jam with bass legend Doug Wimbish, and a second disc featuring an entire concert from the Extremist era. That album went gold.
---