Posts from November 2012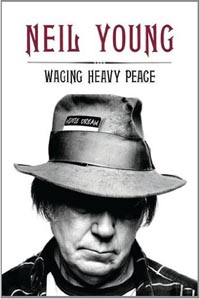 Neil Young was in a jovial mood during an appearance on The Daily Show. Appearing on the program to promote his memoir, Waging Heavy Peace, the veteran rocker lightheartedly refuted his reputation as a curmudgeon. "Your image is not necessarily as warm as this book," host Jon Stewart joked.
"Behind the scenes, I'm really nice," smiled Young. The veteran rocker went on playfully cite his disdain for mp3s. "People don't have mp3 listening parties," he said, adding that the format robbed music of its soul. "You lose the feeling, you lose what makes you feel good, what makes music live. If you were Picasso, and you made a Picasso, and then it came out and everybody saw it and it was a Xerox of Picasso? That's what it feels like." Later Young talked about the special chemistry he has with Crazy Horse. "I don't know how it happens, but when I'm singing and playing with Crazy Horse, I'm a different guy," he explained. "I write a different thing, I see things differently, I see deeper pictures, I'm able to write and express myself much deeper …."
---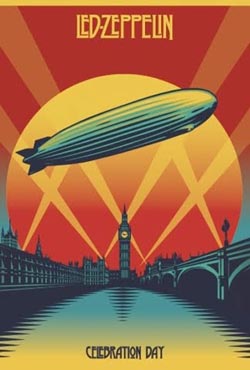 When Led Zeppelin reunited in 2007 to play London's 02 Arena, it was one of the most in-demand shows ever – 20 million people reportedly applied for tickets. Five years on, the show is out on DVD, Blu-ray and CD as Celebration Day. Gibson asked visuals director Dick Carruthers about capturing a legendary event.
Carruthers is a well-respected video producer in the rock world, with performances by The Who, Oasis, Snow Patrol, Stereophonics and more to his credit. In November 2012, his direction of Noel Gallagher's International Magic (also filmed at the 02) was released.
But Celebration Day has taken five years to come to release. Gibson.com asked Carruthers about its slow birth from show to screen…
What was your original involvement for the show?
Only to direct what was being shown on the big screen at the O2. The original notion was for the band to do the show for as a tribute to Ahmet (Eturgun, Atlantic Records chief). It was just, "let's do it for one night." So I was brought in as a multi-camera director of rock gigs. I've done it many times – Aerosmith, Oasis, to the Rolling Stones to Take That.
But if you are filming a gig now, recording is always a part. There was a point when we wanted to do it right, record the whole thing. It was: what if we wanted to make a DVD of this? So we added cameras, lighted the audience a little more, and so on.
So, was there an intention for a DVD at the time?
Absolutely not. But I was making all of the arrangements, so if that ever happened I knew damn well we'd have everything we needed. Just in simple terms of the camera angles and the audio and decent lighting. But even six months to a year ago from now, there was a possibility this would never see the light of day.
It seems strange to have taken five years for Celebration Day to come out…
It's not strange to me at all. As John Paul Jones said at the press conference, five years is five minutes in Led Zeppelin time. And he's absolutely right. There was no commercial pressure to release it, that's for sure. But they did it to make a statement. They did no warm-up gigs, only a couple of rehearsals, and then they did this one-off show and just blew everybody away. That's the statement.
Everyone said it was the greatest gig ever, and I was very chuffed about my part in that. But you never really know. It's like – if you go and see your friend in an amateur production of King Lear, you'll always say, "oh daaaahling, you were amaaaazing." Everyone was saying it was awesome, but we didn't have a plan.
But I knew it was good, brilliant even. But it was a few years later when I got the phonecall saying: shall we have a look it this film again? I'd never even seen it, so I was like, "of course!"
So there was no "masterplan?"
"Oh no. This band is very honest. Gold-plated integrity. There wasn't one person leading this, in particular. Decisions are made by committee, by senate. Even before I got to pull the tapes out of storage, everyone involved had to agree it was OK I did that.
I first looked at it with John Paul Jones and Robert Plant in a top editing suite. They were sat behind me, so I didn't know what their reaction was at first. But they were blown away themselves.
And they called Jimmy (Page) and said, "you have to see this." So Jimmy came in and watched the whole thing, too. After that, it was agreed: we should put this out.
"Because a couple of years had passed, all the furore had died down. By then it was simply a decision of acknowledging that this was really, really good and should be released. So, to me, to release it after a few years makes perfect sense. It's a very "Zeppelin" thing to do.
What were you doing on the night? Did you actually get to enjoy the show?
Oh, absolutely. It was a fantastic focus of concentrating. I was mixing and directing the whole show – live-mixing all of the cameras and directing all of the on-screen graphics. By the time the band came on stage I had a thousand pre-set buttons that I could recall for the effects – when you watch Celebration Day, it makes sense why I had to do that.
And everything was (audio) recorded perfectly backstage, even knowing it would be locked in a box for probably a few years. But in a sense, I didn't feel I'd even seen the show. It felt like an intense 10-minutes of 3-dimensional chess just to do it. Like - what just happened?
Were Zeppelin nervous or apprehensive about filming the show?
"There was nervousness about the show, yes. But there was no apprehension. I think there was a degree of nervousness in the crowd - they were there knowing they were about to witness an historic occasion, the outcome of which was by no means certain. So there were palpable nerves in the auditorium. But I felt very fired-up, I just wanted to do it.
There was no time for hesitation. I just had to move the cameras like chess pieces – thinking several moves ahead – and "live in the moment" of each song. It was wonderful to do. Time like that, I think I've got the best job in the world.
I think you can feel the nerves in the first song or two, but with "Black Dog" it starts to relax – you can feel those metaphorical shoulders relaxing. By the end of "Black Dog", everyone seems to relax. By the fourth song, "In My Time of Dying," it's flying. And then it gets better and higher, better and higher. It just flies.
For you, what are the key points in the show and the film of it?
"All the way through maybe, haha? Well, I think "For Your Life" is a highpoint. "Stairway to Heaven", naturally, but also because we had a lot of visuals going on. "Kashmir" seems to be almost everybody's favorite song in this film… but visually, that wasn't a big one for my team, we didn't have a lot of complicated visuals going on. But on "Dazed and Confused" I split the screen into three and did three different visual mixes… What I was trying to do was reflect, spatially and visually, what was going on in the song.
You say there were mistakes, but Led Zeppelin are known for not being flawless, aren't they?
Yeah, and I love that. Everyone that is a true Led Zeppelin fan understands that! Programmed perfection does not exist in Led Zeppelin's world. But their ability to switch, change gear, jump a phrase is superb. You'd have to be an anorak to notice it!
Was the show always intended to be a one-off?
Absolutely, it always was. And it increased the pressure, in a good way, that we had to get it right. It wasn't like we thought we could iron out the rough spots by gig eight!
But, also, it wasn't definite that this was the last will and testament of Led Zeppelin. We didn't know. The band didn't even know! It seems like a fact now, but all this b****cks about will they/won't they tour again only happened afterwards. I just had to pull-off that one show. To make that night the most spectacular visual show it could be. If they do get back together, my only focus was showing everyone else: this is how it's done. And I think Zeppelin did that. The pure musicianship of the band, the songs, and the beauty of Jason Bonham on the drums, which he's always wanted to do… it's incredible.
But the input from the band in this movie has obviously been high?
Yes. They came in, individually and collectively. In terms of visuals, it was all about the cadences and the accents of the film. Getting the pace and cut of the rhythm of the song is a big job. Y'know, Jimmy could be off in his own zone, then staring at Jason on drums, then having a question-answer moment with Robert… that's the story of the song being played. You have to tell that story on film.
You'll always get something "wrong." I've had crazy people slagging me off for not keeping cameras on Jimmy's solos long enough. But it's about the ups and downs, the light and the shade, of any song.
There's an intimacy in the film from the way it was shot. And I think we captured the celebration of the show.
---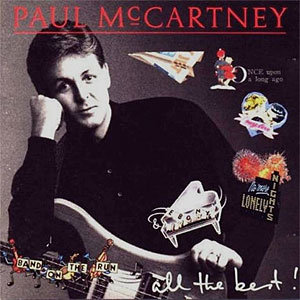 Former Beatle Paul McCartney is one of the many performers slated to perform in next month's "12.12.12: The Concert for Sandy Relief" in New York City, but McCartney's involvement with Sandy goes beyond playing the show. Apparently, Sir Paul almost confronted Hurricane Sandy head-on.
"I actually just escaped Sandy," McCartney told The Sun. "I had taken my little one on holiday to the Bahamas. The day I was supposed to be leaving, they told me there was a storm blowing in. I'd just flown out of there and that evening the storm hit." Sir Paul, of course, is relieved to have missed Sandy's destruction. "It was terrible," he said. "I just scraped out of that."

McCartney is looking forward to his appearance at "12.12.12," which will also include performances from Pearl Jam frontman Eddie Vedder, Foo Fighters singer Dave Grohl, Billy Joel, the Who, Bruce Springsteen & the E Street Band, Bon Jovi (along with his full band), Pink Floyd's Roger Waters and more. As for what to expect from McCartney's set, he says he as "a couple of special moments up my sleeve."
In other McCartney news, the musician will appear as the musical guest on "Saturday Night Live" on Dec. 15.
---
I'll admit, I'm relatively new to the world of sushi, and there's SO MANY places to explore. Alas, these are the best that I've visited, and ask that you weigh-in with more suggestions so we can put our chop sticks to good use.
Mikuni.

Eight locations near and in Sacramento.
The first local superstar of the sushi craze. Try the "Sake' Don" it's salmon slices over rice. The combo plates have everything. If you don't like sushi, the tempura is great. Plenty of chicken and beef dishes too.



Kamon

. 2210 16th St, Sacramento.
My first experience with sushi with a big table of gents in a "Dad's night out."
Loved the spicy tuna rolls and the shrimp tempura. California roll was good. The Godzilla roll..a sesame chicken roll done tempura style was a hit.



Miso,

15th and Broadway, Sacramento.
Across from the historic Tower Theatre. "Sushi and a movie tonight?"
Try the bbq Albacore...tart and sweet. I like the albacore tuna slices dish with jalapeno. Hot oil. I can walk to Miso from my house so extra sake and beer is usally in order.



Blue Nami

. 3 locations outside Sacramento.
Cool vibe inside and many of my "suburban living friends" love the place. Gotta get the grilled albacore or flying tiger roll! Check out the options you get on the Blue Nami "special" for $16.95. Wide selection & portions for a fair price.



Tex Wasabi's

. Sacramento Arden and Howe.
Guy Fieri's place. A bizarre menu that covers anybody's tastes whether it be sushi or whatever. Try the Jackass Roll..or Johnny Garlic's roll. It's Hard Rock Cafe' meets TGI Fridays with a blast of Japan and Texas thrown in. Go check it out for yourself and see if you can figure it out!


So now it's your turn...What are your favorite sushi places?
---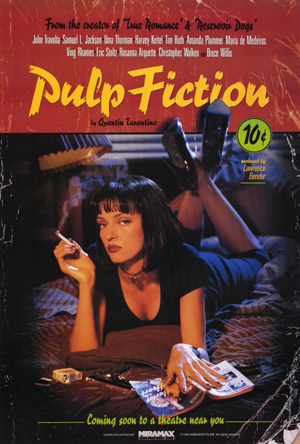 In recent years, movie soundtracks seem little more than a ragbag of songs underpinned by a big-name hit that appears to have little relation to the movie. Face it, the only earth-shattering thing about Aerosmith's "I Don't Wanna Miss a Thing" (for Armageddon) was that it was their first #1 single. Other times, the "why the hell is this here?" factor is intentional, as with Huey Lewis's "Hip to Be Square" soundtracking the most violent murder of American Psycho. But sometimes, music and movies come together in harmony…
It can still happen. Hans Zimmer's Oscar-nominated score for Inception (2010) only came to life, the composer said, when he recruited guitarist Johnny Marr to add a brooding twang motif. But we're here for when guitar and guitarist is absolutely key to a vintage movie theme or even the whole soundtrack.
In no order of rating, here are just 10 great guitar themes.
Cameras, lights, guitars… action!
Movie: Superfly (1972)
Music: Curtis Mayfield
A classic case of a soundtrack eclipsing the film that spawned it, Superfly saw Curtis Mayfield at the height of his powers. Simultaneously joyful and mournful, Mayfield's title track, plus "Pusherman," "Freddie's Dead" and more make the Superfly album as addictive as the movie's subject matter. The '72 movie trailer – watch Superfly here – is dated, but the soundtrack remains superfine.
Movie: Paris, Texas (1984)
Music: Ry Cooder
Working only with producer Jim Dickinson and fellow guitarist David Lindley, Cooder's haunting score got to the heart of Wim Wenders' road movie's images of fragility and otherworldliness. Cooder played an array of slide instruments in different tunings throughout, yet Paris, Texas's main theme is so simple you never forget it. It's far removed from a "normal" soundtrack, but perhaps how a truly empathetic soundtrack should be? Cooder's The Long Riders and Last Man Standing also show how well he understands melding guitar music and movies.
Movie: The Graduate (1967)
Music: Paul Simon
Paul Simon's work for The Graduate is strange in some ways. Only one song, "Mrs. Robinson" obviously, was specifically written for Mike Nichols's movie but Simon's other guitar tunes fit the mood perfectly. Dave Grusin's subtle and jazzy orchestral score intertwines with Simon and Garfunkel's song snippets perfectly: the likes of "April Come She Will" and "The Sound of Silence" sound as if they were written for the movie, even if they were not. In its melding of "traditional" score composers and pop artists, The Graduate was a soundtrack watershed. Simon and Garfunkel's full version of "Mrs. Robinson" hit #1 on The Billboard charts in 1968.
Movies: James Bond series (from 1962… and still going)
Music: The John Barry Seven and Vic Flick
As with most movie franchises, James Bond themes are now about a big-name singer. Adele is tipped to be singing the "signature tune" to 2012's Skyfall, going where A-ha, Sheryl Crow, Rita Coolidge, Garbage and many more have all previously stumbled. Fact is, nothing beats the original James Bond theme, orchestrated in a rush by composer John Barry, with London session player Vic Flick providing the surf-inspired twang. It still appears in every Bond movie because it has to. Flick also played on other incidental themes in the Bond movies Dr. No , From Russia with Love, Goldfinger, Thunderball, You Only Live Twice, On Her Majesty's Secret Service, Diamonds are Forever and License to Kill. Hear this oh-so-simple guitar riff, and you immediately think: "Bond: James Bond."
Movie: Pat Garrett & Billy the Kid (1973)
Music: Bob Dylan
Dylan had a vested interest in his soundtrack for the Sam Peckinpah movie being good: he also acted in the movie, as the character Alias, and temporarily moved his family to Mexico for the task. Dylan's instrumental contributions aren't perfect – just as the film is flawed – but it is underrated. "Bunkhouse Theme" is a delicate instrumental, and the soundtrack did spawn one of Dylan's most enduring songs, "Knockin' on Heaven's Door." His first music for three years, the soundtrack for Pat Garrett & Billy the Kid proved the singularly minded Dylan could work across genres.
Movie: The Deer Hunter (1978)
Music: Stanley Myers/John Williams
Myers' "Cavatina" is classic example of a musical theme working in an incongruous context. Michael Cimono's The Deer Hunter, a gritty movie about three Vietnam vets' intertwining lives, hardly seemed ripe for a sweeping strings and classical guitar theme, but it worked. Australian guitarist Williams had recorded Myers's piece earlier in the '70s, but via the new Deer Hunter arrangement, it became a chart hit. It doesn't rock, but remains perfectly poignant in the context of the movie.
Movie: The Good, the Bad and the Ugly (1966)
Music: Ennio Morricone
Italian composer Morricone is a legend of numerous soundtracks, but never more so than for his work on Sergio Leone's "dollars" trilogy, of which The Good, the Bad and the Ugly was the third and arguably the best. The "spaghetti western" guitar twang of TGTBaTU may have originally come from surf guitar, but it became its own style. This is not guitar-centric, but shows how well electric guitar can work in a dramatic orchestra and choir setting. The guitar motif is played by Bruno Battisti D'Amario, usually a classical player, but who once released a "killer sitar funk" track called "Hua Hua Rock." Go figure. A classic movie theme, and one defined by the simplest of guitar motifs.
Movie: Pulp Fiction (1994)
Main theme: Dick Dale
Dale's version of "Misirlou" pre-dated Pulp Fiction by decades, yet although it wasn't written for the movie it somehow encapsulates it. A traditional-influenced Greek song first performed in 1927 ("Miserlou," its original name, translates as "Egyptian Girl"), Dale's surf guitar version from 1962 is the perfect movie-intro rumble. Pulp Fiction is a rare example of a soundtrack of old songs somehow fitting perfectly. It's not often you hear an old Mediterranean song played surf-style and immediately think of John Travolta and Samuel L. Jackson shooting people dead.
Movie: Shaft (1971)
Music: Isaac Hayes
Even more than Curtis Mayfield's Superfly, Isaac Hayes' Shaft soundtrack defined the "Blaxploitation" sound of the early '70s. Hayes agreed to write the soundtrack after being promised an audition for the lead role of John Shaft: the audition never happened, but Hayes kept his part of the bargain. The wah guitar is played by Charles "Skip" Pitts, who also played with Rufus Thomas and Albert King, among others. Great theme, great wah guitar, the Shaft theme remains badass. Can you dig it? Yes you can.
Movie: Young Guns II (1991)
Music: Jon Bon Jovi
Some may consider JBJ has a hack rock anthem writer. But he certainly came good on his first soundtrack. The movie makers for Young Guns II only asked if they could use Bon Jovi's "Wanted Dead or Alive": JBJ said yes, but suggested he then write the whole soundtrack. And he did. In an interview for Uncut magazine, Young Guns II star Keifer Sutherland said, "When Jon [Bon Jovi] joined the team for Young Guns II, we were all eating hamburgers in a diner and Jon was scribbling on this napkin for, say, six minutes. He declared he'd written 'Blaze of Glory,' which of course then went through the roof in the States. He later gave Emilio Estevez the napkin. We were munching burgers while he wrote a #1 song... Made us feel stupid."
And before y'all complain, the likes of The Beatles' A Hard Day's Night, The Who's Tommy and Quadrophenia, and Prince's Purple Rain don't really count… they are movies written to existing songs, not the other way around. Essentially, they are extended music videos.
Please comment below!
More movies and music:
10 bands who rocked the silver screen
Tags :

Topics :

Entertainment_Culture

Social :

Entertainment_Culture

Locations :

London, Mediterranean, Paris, Texas

People :

Albert King, Bob Dylan Dylan, Bruno Battisti, Curtis Mayfield, Dave Grusin, David Lindley, Emilio Estevez, Ennio Morricone, Hans Zimmer, Hua Hua Rock, Huey Lewis, Isaac Hayes, Jim Dickinson, John Barry, John Travolta, John Williams Myers, Johnny Marr, Michael Cimono, Mike Nichols, Pat Garrett, Paul Simon Paul Simon, Prince, Rita Coolidge, Robinson, Rufus Thomas, Ry Cooder, Samuel L. Jackson, Sheryl Crow, Stanley Myers, Vic Flick, Williams Myers




---
The 1970s boasted many famed live albums, but one of the ones was Frampton Comes Alive! by Peter Frampton. It made the Englishman – a pop pin-up, yet also a mercurial guitarist – a huge star, selling 17 million copies. In 2011-2012, Frampton revisited that setlist on a long-running tour, and he recorded it all for release. He explains his new FCA!35 live album to Gibson.com.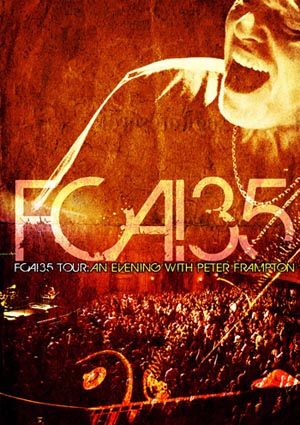 FCA!35 Tour: An Evening with Peter Frampton is out now on live 2xDVD and Blu-ray, and there's The Best Of FCA! 35 Tour 3xCD set also. Buy the lot and you will have to take the day off just for the first listen.
"It's six hours of your time. Maybe people should wait until they have a cold or something and need to take time off?" laughs Frampton. "But as far as I'm concerned, if you are going to do an anniversary tour, it's a given that you have to make a DVD. So we multi-track recorded every one of 116 shows.
"It's taken a while to pull this together, because I wanted the best performance of each of the tracks. Whether it was Washington D.C. or Manchester, U.K, I wanted the best on here."
This must have been a large task to edit?
Yes, but even I didn't realize what a big job. Holy crap! The DVD is one thing – that was just two nights. For the DVD, we had to choose the music first so the DVD could be edited. And then make the film look good. Editing audio and visual together is time-consuming. Editing a live DVD is a whole story in itself.
But after I'd finished that, I had to listen to everything again for the CDs. But we had been organized. We had a notebook in which, after every show, all band members would put down their thoughts on which performances they really liked. There was 38 to 40 where everyone said: good show! I gravitated to those.
Was it hard to keep perspective on what you'd played every night?
Listening to 40 versions of "Do You Feel Like We Do?" is taxing, even if I wrote the song. I don't think I'll be able to play that song again. It's done now. I should now call it "Have You Felt Like I Did?" haha!
Did you feel the pressure of cameras on you for the filmed gigs?
Yes. We first planned to film just one night at the Beacon (NYC), but I didn't feel we got as much as we wanted. So we then filmed Milwaukee (at the Pabst Theater). I wish we had filmed every night. But if we'd done that, I would now be in debtors' prison.
It's an exorbitant amount of money to make a live DVD, with all the cameras. Everyone says filming is cheap now. It's not! You've got to pay for many people, the best cameramen, and then you're in a theater that is probably a union building. So you have to pay the union for recording and filming in that building also. I'm a believer in unions… to a point. But it can get to the stage that you can't do certain things in certain buildings.
Did you enjoy revisiting that set of songs after 35 years?
I did. We hadn't done "Something's Happening" for years. We hadn't done "Doobie Wah" since the 1970s. The first night we walked out at New Jersey, the atmosphere was electric, people were going nuts. We started with the [spoken] intro to Comes Alive! – I had to include that. But when we started we weren't quite prepared for the audience. It really was like going back to the '70s. It was wonderful.
Did you especially enjoy playing any particular songs?
Doing "Doobie Wah," and having Stanley Sheldon back (on bass) - who was on the original live album - was pretty special. We hadn't done "Nowhere's Too Far (For My Baby)" or "Jumpin' Jack Flash" for years. "Jumpin' Jack Flash is nearly as long as "Do You Feel Like We Do?" but it's a very exciting piece to play.
Some people still think it's sacrilege to cover The Rolling Stones, though?
"Jumpin' Jack Flash", the way we do it, is different. Some people may find it odd. But it was on the Comes Alive! original so we had to do it."
Did you have to re-learn some of these songs?
Not really. I've played these songs many times! I listened to a few again, once or twice, and they came back to me quickly. The band were very excited about playing the whole thing again – I've done it before, but it's the first time they've done it ever."
Your guitar playing has always been acclaimed… but are you a better guitarist now than you were in 1976?
I would hope so. I've moved on as a player. More years "under the belt," many more influences. It's just experience and experimentation. I still play and write at home, when no-one else is listening, and I make a lot of mistakes. But sometimes I hit on a great riff. And I'm still stealing from the best!
The guitar is an extension of me. It always has been. I always want to be playing something tomorrow that I can't play today. That's my motto."
FCA!35 expands on the original album. Here's a snippet from the DVD of Frampton's cover of Soundgarden's "Black Hole Sun."
Gibson.com will publish part 2 of our Peter Frampton interview soon. In that, Frampton discusses jazz influences, his fabled three-pickup Gibson Les Paul Custom and writing music for a 2013 ballet.
---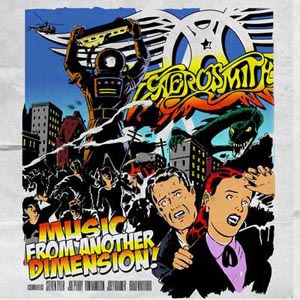 Aerosmith bassist Tom Hamilton, who was diagnosed with throat and tongue cancer in 2006, is finally cancer free.
After he was originally treated in 2006, the cancer returned three years later, but now his doctor has given him the great news that he is cancer free.
Hamilton told BackstageAxxess: "I'm feeling really good. The doctor who treated me in 2009 said, 'Listen, I can help you in a way that is going to preserve your way of life. But you're going to have to come in here a lot afterwards for a long time.'"
"I said, 'Sign me up!' I go in there about every two to three months. I get looked at by having the doctor put a scope down my throat. It's a nerve-wracking process, but I don't have to worry about it for a couple of months and I'm feeling great."
---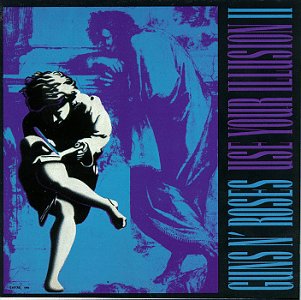 Guns N' Roses, who have just completed their Las Vegas residency at The Joint in The Hard Rock Hotel and Casino, brought up a special guest on stage this past weekend. Original Guns member Izzy Stradlin joined Axl Rose, and the rest of the band on stage for the song "14 Years" on which Stradlin sings lead.
Izzy has joined Guns n' Roses on stage on a handful occasions over the years. Bassist Duff McKagan joined Axl on stage at the O2 Arena in London in 2010. Axl introduced him with the words "I'm still a douchebag. Ladies and gentlemen, Mr. Izzy Stradlin."
---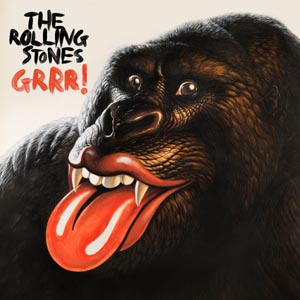 The Rolling Stones kicked off their 50th anniversary tour at London's O2 Arena and the show included guest spots from former members Bill Wyman and Mick Taylor, Mary J. Blige and Jeff Beck.
Beck played on, "I'm Going Down," Mary J. Blige sang on "Gimme Shelter" while Bill Wyman rocked out on "It's Only Rock 'n' Roll" and Mick Taylor reminded everyone of his guitar prowess on "Midnight Rambler."
The Rolling Stones are back at the O2 Arena on Thursday (November 29) before crossing the Atlantic to play the Barclays Center in Brooklyn, New York on December 8 and the Prudential Center in Newark, New Jersey on December 13 and 15.
---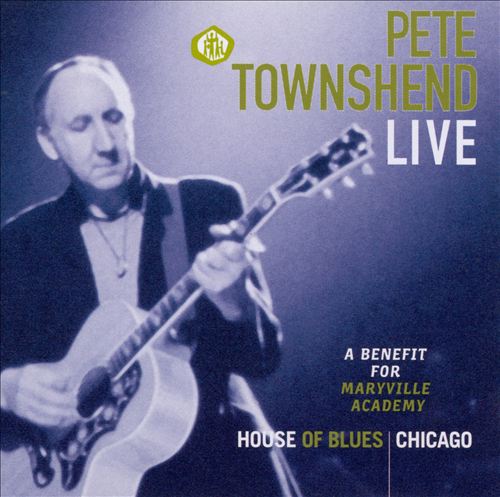 Pete Townshend shared a number of anecdotes during his appearance on The Late Show with David Letterman. At one point he attributed his famous windmill guitar motion to Keith Richards. "[The Who] supported the Stones for two shows," he said. "They were young, they were brand new and they had one hit, with a Chuck Berry song called 'Come On.' I met them back stage and they were all very charming. As the curtain opened, Keith Richards is doing this [stands up and stretches his arm, making the wind-milling motion]. I was thinking, 'Wow, that's so cool!' I thought it was part of his 'thing.' A couple of weeks later, we supported them again in a club in south London. I'm watching carefully, waiting, and he didn't do it."
Townshend told Letterman he then asked Richards why he didn't do his 'thing.' "He went, 'What?!'," said Townshend. "I can't tell you what exactly what he said, but the inference was, 'I'm Keith Richards. Do you really think I'm gonna do ballet?' That was the inference."
---