Posts from December 2012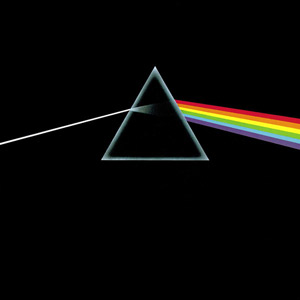 Pink Floyd drummer Nick Mason has stepped in to help save Foote's music store in London. Mason bought his first drum kit from the store. The drum shop was going to be forced to close when they were denied a business loan.

Says Mason to mi-pro.co.uk: "After 40 something years of playing, I still have great affection for a real drum shop. And Foote's has a special significance for me. In 1958, I headed down to the West End of London to a basement in Denman Street where a kindly man called Sid, in a white coat (maybe that's significant as well) sold me my original kit for £7.50."

Nick is buying the shop along with Rob Wilson, who has been the sales-director for Foote's for a long time. Wilson also commented on Mason's help: "At the eleventh hour, our business loan was turned down by our bank... It was a major blow to our plans, but Nick came to our rescue. Without him, and our collective of generous investors, Foote's would be no more."
---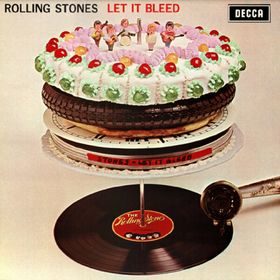 The Bank of England have revealed that the Rolling Stones are among a handful of notable Brits that are being considered for a new £10 bill. The Beatles are also up for consideration, along with David Beckham, and Winston Churchill. The new bill is meant to replace the current one featuring Charles Darwin.


The Stones were criticized for charging outrageous ticket prices during their recent 50th anniversary tour, with some seats going for as much as $800. If Jagger and Co. get picked for the new bill, the next time the Stones tour you might literally be paying for the tickets with the band's own money. There seems to be a possibility of more Stones dates in the future judging by comments made by former Stones guitarist Mick Taylor, who was one of the guests on the anniversary tour. Guitarist Ronnie Wood, who got married this past weekend told the

Telegraph

that the band will never retire: "I think of Howlin' Wolf plugging in to his kidney machine, however old he was, 80 or something, and still playing. You just rock till you drop."
---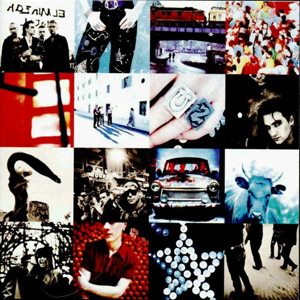 Will 2013 be the year
U2
release their follow-up to 2009's "No Line on the Horizon?" Maybe, if you believe longtime U2 manager Paul McGuinness. When asked about the status of a new U2 album during an interview with
The Independent
, McGuinness stated, "There's always activity, so certainly expect a new record." Sounds promising.
In other U2 news, for the fourth consecutive year, U2 frontman Bono and some of his famous friends walked the streets of Dublin, Ireland, on Christmas Eve, singing festive songs while collecting donations for charity.
According to the AtU2.com fan site, Bono -- along with musicians Glen Hansard, Sinead O'Connor and Damien Rice, among others -- sang tunes on Grafton Street on Christmas Eve. Some fans caught video of the group singing "Silent Night," "Christmas (Baby Please Come Home)," "Silent Night" and U2's "Desire." Happy Holidays!
---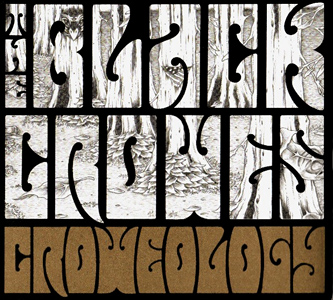 Fans of

The Black Crowes

got a nice Christmas gift this year. The southern rockers have just announced a set of tour dates for the spring. This will effectively end the hiatus the band has been on since 2010. The Black Crowes went on an indefinite break in 2002 but reunited in 2005.

The Black Crowes kick off their tour with five U.K. dates starting on March 24 in Manchester, before going Stateside for another 21 dates. Can we perhaps hope that a full scale European tour is in the works for the summer of 2013?

Here are the upcoming tour dates:

3/24 Manchester, U.K. – Manchester Academy

3/25 Birmingham, U.K. – O2 Academy

3/27 Glasgow, U.K. – O2 Academy

3/29 London, U.K. – The HMV Forum

3/30 London, U.K. – The HMV Forum

4/02 Port Chester, NY – The Capitol Theater

4/03 Port Chester, NY – The Capitol Theater

4/05 New York, NY – Terminal 5

4/06 New York, NY – Terminal 5

4/08 Washington D.C. – 9:30 Club

4/09 Washington D.C. – 9:30 Club

4/11 Boston, MA – House of Blues

4/12 Philadelphia, PA – Electric Factory

4/14 Detroit, MI – The Fillmore Detroit

4/16 Chicago, IL – The Vic

4/17 Chicago, IL - The Vic

4/19 St. Louis, MO – The Pageant

4/20 Nashville, TN – Ryman Auditorium

4/21 Nashville, TN – Ryman Auditorium

4/23 Atlanta, GA – The Tabernacle

4/25 Dallas, TX – House of Blues

4/27 Austin, TX – Stubb's Waller Creek Amphitheater

4/28 Houston, TX – House of Blues

4/30 St. Petersburg, FL – The Mahaffey

5/01 Lake Buena Vista, FL – House of Blues

5/04 New Orleans, LA –Mahalia Jackson Theater for the Performing Arts
Tags :

Topics :

Entertainment_Culture

Locations :

Atlanta, Austin, Birmingham, Boston, Chester, Chicago, Dallas, Detroit, Glasgow, Houston, Lake Buena Vista, London, Manchester, Nashville, New Orleans, New York, Philadelphia, St. Louis, St. Petersburg, Washington D.c.

People :

Buena Vista, Mahalia Jackson




---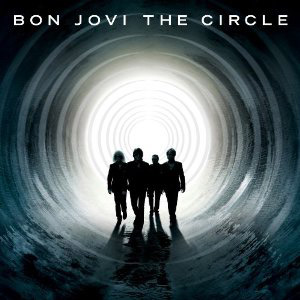 Bon Jovi's Richie Sambora says the band's new album will feature "different elements," but will still retain a sound readily familiar to long-time fans. Speaking to Billboard.com, the guitarist said the release, titled What About Now?, marks an "evolution" for the group. "Jon (Bon Jovi) and I, when we get together, it sounds like Bon Jovi," he explained. "It sounds like us. That's basically the way it is … what comes out comes out."
He added, however, that the band and co-producer John Shanks tweaked the sonic approach a bit. "[It involved] just basically pushing the production a bit more, or lessening the production so you're a bit more naked," said Sambora. "It goes both ways on this particular record. We've stripped it down, taken some away and added some different elements." What About Now? is set for release in the spring of 2013. The first single from the album, "Because We Can," comes out January 7.
---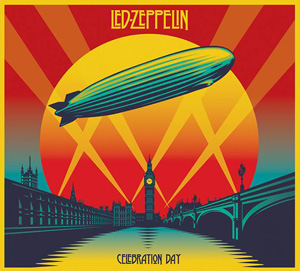 Hey,
Led Zeppelin
fans: Don't forget to tune into CBS tonight (Dec. 26), as the network is set to air a special dedicated to the 2012 Kennedy Center Honors highlighting a set of tributes to Led Zeppelin. The concert, which was filmed earlier this month in Washington, D.C., boasts a high-profile round of musicians honoring Led Zeppelin, including Foo Fighters, Lenny Kravitz, Heart's Ann and Nancy Wilson and late Zeppelin drummer John Bonham's son, Jason, to name a few.
As for Zeppelin's pack, all of the band's surviving members -- Robert Plant, Jimmy Page and John Paul Jones -- were at the event. Other honorees included Buddy Guy, David Letterman, Dustin Hoffman and Natalia Makarova. President Barack Obama and first lady Michelle Obama were also at the show.
The 35th Annual Kennedy Center Honors special kicks off at 9 p.m. ET/8 p.m. CT.
Tags :

Topics :

Entertainment_Culture, Human Interest

Social :

Entertainment_Culture, Human Interest

Locations :

Washington, D.c.

People :

Ann Wilson, Barack Obama, Buddy Guy, David Letterman, Dustin Hoffman, Jason, Jimmy Page, John Bonham, Lenny Kravitz, Michelle Obama, Nancy Wilson, Natalia Makarova, Robert Plant




---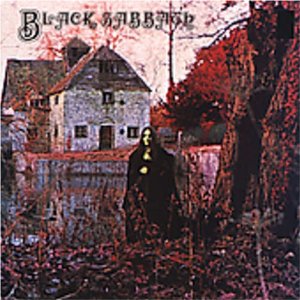 Tony Iommi says Black Sabbath haven't yet completed their new album. But the guitarist says the band will be touring "as much as we're able" in 2013.

Writing in a post on his website, Iommi.com, the guitar player thanked fans for their support throughout 2012 and also made reference to his battle with cancer. He wrote: "What a year! Certainly not the one I was expecting. Thanks to you all for your massive help and support, it was very encouraging. I'm still working on the album and managed to play three shows, not bad given the news a year ago. I'm looking forward to next year, seeing what you think of the record and touring as much as we're able."

Black Sabbath recently revealed that they are six tracks into recording their new album, which is due for release in April of 2013. Iommi has hinted that the final album will consist of 15 tracks.
Black Sabbath were recently named the most important British hard rock band in a new poll by the U.K's music industry organisation, the BPI. And NME Iommi's memoir is now out on audiobook.

Read Gibson.com's interview with Tony Iommi.
---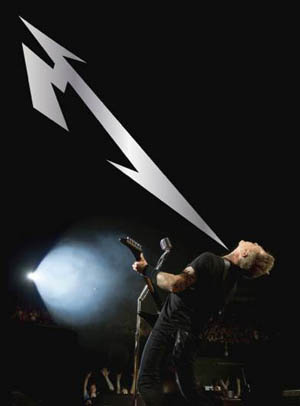 Metallica drummer Lars Ulrich recently spoke to Metal Hammer about their progress on the new Metallica album, tentatively scheduled for a 2014 release. Says Ulrich: "The stuff that we were banging out yesterday, it felt heavy, it felt energetic, it was loud, it was fast, it was rocking, it was crazy... The snare drum was on there and there were guitar solos, in case anybody was wondering."
The yet-to-be-named album will be released on Metallica's newly formed label Blackened Recordings. The band recently acquired the rights to their entire back catalogue from Warner Music Group. The first release from the label is the live DVD Quebec Magnetic, which was released last week. Fans of Metallica might also be pleased to hear what Lars had to say about the direction of the band's new music: "What we're doing now certainly sounds like a continuation of where we left off four years ago."
---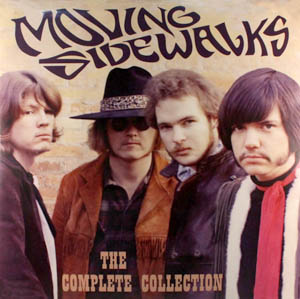 ZZ Top frontman Billy Gibbons is getting back together with his band the Moving Sidewalks for their first performance in a whopping 44 years. The psychedelic group's original lineup -- Gibbons, bass player Don Summers, drummer Dan Mitchell and keyboardist Tom Moore -- will reunite for a show at New York City's B.B. King Blues Club & Grill on March 30, 2013.
So, why is now the perfect time to reunite? The gig is set to commemorate the guys releasing the compilation, Moving Sidewalks: The Complete Collection, so it's good timing.
Moving Sidewalks has a rich history. Gibbons first formed the group in Houston in '60s, and the band was eventually tapped to open for big names such as including Jimi Hendrix and the Doors. The guys released one album, Flash, in 1968 and broke up in 1969 when Summers and Moore were drafted to join the military.
What's your favorite ZZ Top jam? Let us know in the comments section, rockers!
---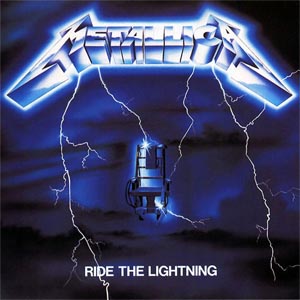 Metallica's Orion Music + More Festival will be staged in Detroit next year.
Details are sketchy, but the band confirms that the event will take place somewhere in the Motor City on June 8 and June 9, 2013. The lineup, exact location and ticket information will be announced in February. The inaugural Orion festival took place in Atlantic City over the course of two nights this past June. Among the acts were Avenged Sevenfold, Modest Mouse and Arctic Monkeys. More than 32,000 fans attended.
Earlier this year, Metallica's Lars Ulrich told Billboard that Orion would continue to be an eclectic event. "It was obviously our festival, so we were sort of the hosts and we wanted everybody to feel that we were hosting and we were there," Ulrich explained. "It was a lot of fun to [hang] around and introduce bands and introduce our friends and have all our lifestyle activities and stuff. We had a great time."
---