Posts from February 2013
New U2 albums are always a celebrated affair. While nobody knows whether U2's long-awaited The Songs of Ascent will arrive this year, it's possible, if you believe frontman Bono.
"We're working on three albums at the moment and we haven't decided what order we're going to put them out but The Songs of Ascent have the kind of beautiful intimacy that we're speaking of now," Bono said in a post on U2.com last year. "They fit into this moment, the mode of some of these artists that I was hanging out with on Christmas Eve."
Whether or not we get new U2 this year, here are 10 great U2 songs that show off the band's spunky Irish post-punk roots and show the chaps at their best.

"Beautiful Day," from All That You Can't Leave Behind (2000)
Writing a happy rock song can be a daunting task, but U2 pulls it off with "Beautiful Day." The song is a tribute to all the simple pleasures in life, told through Bono's descriptive lyrics and the band's anthemic, powerful sonics. From the opening reverberating electric piano to the closing, fading guitar lines, "Beautiful Day" makes one feel grateful for life's blessings.

"I Still Haven't Found What I'm Looking For," from The Joshua Tree (1987)
Who can't relate to the experience of finally reaching a major goal, but feeling like something is still missing? U2 captures that sentiment in their anthem "I Still Haven't Found What I'm Looking For," thanks to Bono's longing lyrics and the Edge's soulful, spiritual guitar playing.

"Mysterious Ways," from Achtung Baby (1991)
"Mysterious Ways" is one of U2's greatest love songs. The rock track features a dance-happy beat, the Edge's funk-driven guitar hooks and Bono's chivalrous lyrics.

"New Year's Day," from War (1983)
"New Year's Day" marked a breakthrough for U2, since it was the band's first single to chart in the U.S. Coming off that initial success, the song helped shaped U2's direction as a socially-minded rock band, as the song was actually about the first non–communist party-controlled trade union in Poland. Musically, it follows U2's traditions of warm, sweeping guitar lines and near-spiritual lyrics.

"One," from Achtung Baby (1991)
"One" is one of U2's most celebrated songs, presenting heartfelt vocals, relatable lyrics and big, grandiose instrumentation. The song was first released to support AIDS charities, although it was originally written about the band's splintering relationships at the time. Regardless, it's a U2 classic.

"Pride (In the Name of Love)," from The Unforgettable Fire (1984)
U2's "Pride in the Name of Love" pays homage to the late, great Martin Luther King Jr., and in addition to the emotive lyrics, the Edge's guitar work really makes the song soar. The track boasts one of the Edge's most famous guitar solos, painting a sonic of hope and optimism, while Bono's lyrics ("Free at last/They took your life/They could not take your pride") are simply inspiring.

"Sunday Bloody Sunday," from War (1983)
The Edge's guitar soloing really stands out on "Sunday Bloody Sunday," as it breaks through the song's steady, march-like vibe with moving, sweeping lines. War, in general, highlights the Edge's guitar work, and "Sunday Bloody Sunday" is a stand-out.

"Walk On," from All That You Can't Leave Behind (2000)
Like many of U2's songs, "Walk On" takes on a socially-conscious aura, as the track was inspired by Aung San Suu Kyi, who was under house arrest in Burma from 1989 to 2010. The song won the Grammy Award for Record of the Year in 2002, thanks in no small part of Bono's poignant lyrics and the Edge's guitar lines that sing and soar.

"Where the Streets Have No Name," from The Joshua Tree (1987)
The Joshua Tree was a breakthrough album for U2. The album was U2's first No. 1 release and thrust the guys into the rock 'n' roll spotlight. "Where the Streets Have No Name" gets the set off to a strong start, with sparkling textures and an epic presentation.

"With or Without You," from The Joshua Tree (1987)
"With or Without You" brings it all together for U2: Bono's divine vocals, the Edge's elevated guitar lines and the band's overall angelic aura. It's one of U2's biggest hits and represents the moment when U2 went from being a great rock 'n' roll band to one of the most influential groups on the planet.
Learn more about The Edge's guitar sound here.
---
The Rolling Stones were among the big winners at the annual NME Music Awards yesterday (Nov. 27). In addition to nabbing "Best Live Band" honors, the group carried home the trophy for "Best Music Film," for the career-spanning documentary, Crossfire Hurricane.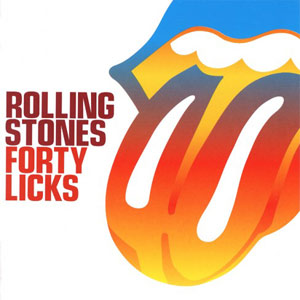 Stones guitarist Ron Wood was on hand to accept the statuettes. "Mick, Keith and Charlie were too nervous to come out from backstage so I stepped up," Wood told the audience. "About time I think and thanks very much, this is a good award show this.''
Wood also performed at the event, taking the stage with guitarist Johnny Marr for a rendition of The Smiths' "How Soon Is Now." Reuters Television later asked Wood about the chances of the Stones doing more live shows, including the Glastonbury Festival. "Keep your eye out because you know I want to do some more, and I know that the boys do too," he said. "I want to do [Glastonbury] badly, but I've no idea yet ...."
Remind yourselves how to play like Keith Richards here.
---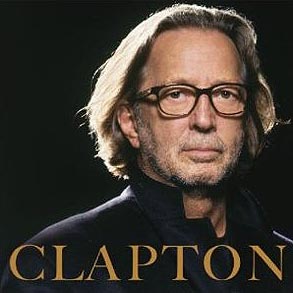 Eric Clapton fans now have an additional incentive to see the guitar legend when he embarks on a U.S. tour this spring. As the guitar legend prepares to release his new solo album,
Old Sock
, he says his days as a touring musician will soon come to an end. "If I could [play] around my neighborhood, that would be great," reveals Clapton, in the latest issue of
Rolling Stone
. "You have guys in Texas that play their circuit, and it keeps them alive. But for me, the struggle is the travel. And the only way you can beat that is by throwing so much money at it that you make a loss. So the idea is I'm taking a leaf out of JJ [Cale]'s book: When I'm 70, I'll stop. I won't stop playing or doing one-offs, but I'll stop touring, I think."
Clapton jokingly added that he always seems to tussle with immigration officials. "I never get it right," he laughed. "I forget to take off my belt, or I have change in my pocket. Next thing I know, 'Can you come over here please?' I just don't want to do that anymore." Old Sock will be released on March 12.
---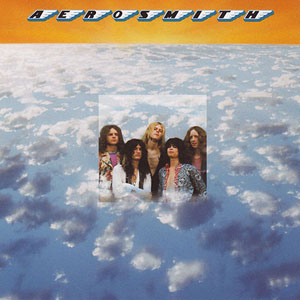 It doesn't get more legendary than Aerosmith's anthem "Dream On." The song is a classic, and now, it may be honored in the group's home of Massachusetts. South Coast Today is reporting that two Democrat representatives, Josh Cutler and James Cantwell, have introduced a bill into the Massachusetts legislature to make "Dream On" the Bay State's official rock song.
Of course, this is serious business. To back up their legislature to make "Dream On" the state's official rock song, the two cited proof of the song's popularity. For one, Rolling Stone picked the song as one of the 500 greatest songs of all time. On top of that, Cantwell stated that "Dream On" is a "classic ballad that's all about holding on to your dreams and seizing opportunity… No band is more closely associated with Massachusetts."
If you could pick a rock song to represent your state, what would it be? Let us know in the comments section below!
---
The weather has been good.... time to gas up and hit the road. My top five road trips, and suggested mode of travel.

*By convertible. Mendocino. Take Hwy 101 North to Hwy 20 West. The ride through the redwoods in a convertible on Hwy 20 is amazing. I did it a few years back in my then '69 Alfa Romeo Duetto. You spend the whole time shaded and looking straight up at the redwoods.The ride ends right on the Pacific ocean completing an amazing scenic journey. Gotta do this with the top down! Stay at one of the coastal inns and make sure you hit downtown Mendocino for a coldie at Dicks bar. Reccomend 2-3 nights stay.

*By Motorcycle. Sutter Creek/Drytown. Head out to either stop via Highway 49 or Highway 16. It's a smooth ride either route and at the end, pause for some refreshment at my all time favorite roadhouse...the Drytown Club. Continue into downtown Sutter Creek and park your ride at one of the B and B's where you'll stay. You can walk around the antique shops, dine and hang out without getting back on the bike 'till you roll out of town the next day. Hit the National Hotel in Jackson for a fancy dinner. Reccomend 1-2 nights stay.

*By car. Santa Cruz. It's the coolest beach town within a reasonable drive, especially if you have kids. The combo of beach, seafood, the Wharf, watching surfers and going to the Boardwalk gives us lots of options to keep three kids from saying "i'm borrrrrred". Reccomend at least three days stay.

*By RV. So many options. Our family always hits Sly Park/Jenkinson Lake. It's close to Sacramento, as is both Collins and Rollins Lakes. We've done some KOA sites...and looking forward to trying some KOA's on the coast which come highly regarded. Reccomend two nights.

*By any motor means. The River Road south. One of my favorite quicky motorcycle/car trips from Sacramento. I-5 south and get off at Hood-Franklin and ride alongside the river all the way to wherever. Awesome on a summer day to cool down. Head south to Locke (Al's Place), Walnut Grove (Giusti's) or the Ryde Hotel.
The Ryde is a fun overnight as long as it's not too hot. You can start this ride actually with a stop at the Club Pheasant in West Sac and head down the river on that side.

Those are my top five getaways, what are yours?
---
Sure, The Beatles revolutionized music and created a body of work that will stand for centuries. That doesn't mean, however, that the members of group didn't go on to produce music that in some instances was just as timeless. Below are 10 solo albums made by Fab Four alumni that should be part of every record collection.
Plastic Ono Band – John Lennon (1970)
Few Beatles fans were prepared for the searing introspection John Lennon unleashed with his first solo album. Having recently undergone primal scream therapy – a grueling process intended to bring repressed childhood memories to the surface -- Lennon composed material that gave new meaning to so-called confessional songwriting. Such classics as "Mother," "Working Class Hero," "Love" and "Well Well Well" were the result.
Ram – Paul and Linda McCartney (1971)
Everyone knows Double Fantasy was credited to John and Yoko, but many forget that Ram was credited to Paul and Linda. No matter. Featuring fuller production than McCartney's self-titled post-Beatles debut, the album nonetheless contained a tossed-off charm that's aged well. The whimsical two-part suite, "Uncle Albert/Admiral Halsey," remains quintessential McCartney. "Ram reminds me of my hippie days and the free attitude with which was created," McCartney said last year, in a statement posted on his website.
All Things Must Pass – George Harrison (1970)
The Beatles' breakup gave George Harrison the opportunity, at last, to express fully the songwriting prowess that had long been brewing in him. This triple-album opus – the first box set in rock music history – also introduced the spiritual themes and slide-guitar emphasis that would often be central to Harrison's subsequent work. High points include "My Sweet Lord," "Isn't it a Pity" and "What is Life."
Ringo – Ringo Starr (1973)
The original idea for Ringo's All-Starr Band concept can be traced to this terrific album. Contributions came not just from all of Ringo's former mates in the Fab Four, but also from the likes of Marc Bolan, Harry Nilsson, Nicky Hopkins and members of The Band. "Photograph," which Starr composed with George Harrison, and the delightful cover of "You're Sixteen" both topped the charts in the U.S.
Imagine – John Lennon (1971)
John Lennon mellowed out a bit for this follow-up to his harrowing solo rock debut, but the softer stance was merely relative. "Jealous Guy" presented a self-portrait of someone broken and vulnerable, but "Gimme Some Truth" and "How Do You Sleep" howled with a spirit as searing as anything Lennon had done previously. Forty years on, the utopian vision offered up in the title track has lost none of its luster.
Band on the Run – Paul McCartney & Wings (1973)
Paul McCartney made what many consider his finest post-Beatles album in, of all places, Lagos, Nigeria -- on the west coast of Africa. "Jet," "Helen Wheels" and the title track were all hits spawned by this superlative effort. Lennon, who generally only grudgingly complimented McCartney's post-Beatles work, gave the album a whole-hearted thumbs-up. "Band on the Run is a great album," he told Rolling Stone. "You can call them Wings, but it's Paul McCartney
Cloud Nine – George Harrison (1987)
George Harrison ended a five-year recording hiatus with one of the most commercially and critically successful releases of his career. Enlisting ELO leader Jeff Lynne as co-producer, Harrison brought in pals Eric Clapton, Ringo Starr, Elton John and Jim Keltner to breathe life into some of his finest compositions. A cover of the obscure nugget, "Got My Mind Set on You," reached Number One in the U.S., and the Beatles tribute "When We was Fab" did nearly as well. As fate would have it, the disc would prove to be Harrison's final solo album.
Double Fantasy – John Lennon and Yoko Ono (1980)
Although Lennon shared billing with Yoko Ono on this album, released just prior to his death, the strength of the Lennon-penned compositions merits its inclusion on this list. Like much of Lennon's best work, the sheer pop brilliance of "(Just Like) Starting Over" and the straight-on splendor of "Woman" dipped toes in the past while pushing toward the future. One can't help wondering if '80s music in general would have followed a different course, had Lennon survived.
Time Takes Time – Ringo Starr (1992)
This album, Ringo's first in ten years, was widely hailed as his best effort since 1973's Ringo. Recorded sporadically over 1991, the album features such diverse material as a cover of The Posies' "Golden Blunders" and a Diane Warren track titled "In a Heartbeat." A McCartney-Starr composition, titled "Angel in Disguise," was recorded for the album, but Starr opted not to include it. The song would have been the first and only song to bear such a credit.
Memory Almost Full -- Paul McCartney (2007)
It's further testament to McCartney's artistry that, well into the fifth decade of his career, he managed to come up with one of his finest efforts. Bright, lively melodies abound, and though the lyrical tone is reflective, there's nothing maudlin in the music. The phrase "memory almost full" alludes to a digital message, of course, but it also happens to be an anagram of "for my soul mate LLM" (Linda McCartney's full initials). McCartney has said the reference was unintentional.
Further Reading:
Band on the Run: The Harrowing Story Behind Wings' Classic Album
Primal Scream: The Trauma Behind John Lennon's Brilliant Plastic Ono Band
Come Together: The Night Lennon and McCartney Reunited
Tags :

Topics :

Entertainment_Culture

Social :

Entertainment_Culture

Locations :

Lagos, Reading, West Coast

People :

Elton John, Eric Clapton, George Harrison, Halsey, Harry Nilsson, Helen Wheels, Jeff Lynne, Jim Keltner, John Lennon, Linda McCartney, Marc Bolan, Nicky Hopkins, Paul McCartney, Paul McCartney Cloud Nine, Ringo Starr, Yoko Ono




---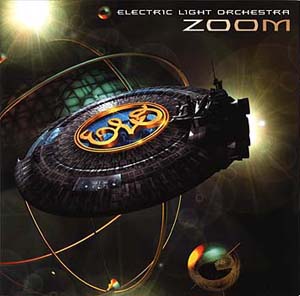 A number of rare Electric Light Orchestra and Jeff Lynne recordings have found a new home on Frontiers Records, the label that recently released new albums by both Lynne and his most famous musical endeavor, ELO.
The releases are ELO's Zoom, a 2001 release which has been unavailable for over ten years and which features appearances by Beatles George Harrison and Ringo Starr; Lynne's 1990 solo debut Armchair Theatre (Harrison shows up there too); and Electric Live Orchestra Live, which chronicles the first date of the Zoom tour at Los Angeles' CBS Television City, originally released as a DVD.
Each release includes additional tracks, with Live really upping the ante with four tracks that weren't on the original DVD release as well as two new unreleased studio tracks, "Out of Luck" and "Cold Feet."
Last year Frontiers released ELO's Mr. Blue Sky: The Very Best of Electric Light Orchestra and Lynne's Long Wave. Both albums were essentially covers: the former featuring brand new recordings of ELO classics, and the latter comprised of tracks that Lynne loved in his formative years in Birmingham, UK.
All three new re-releases will be available on April 19, 2013 in Europe and April 23 in North America.
---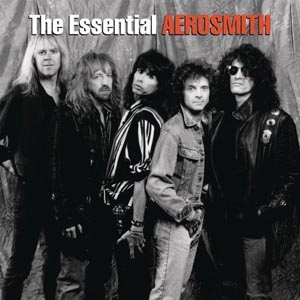 Aerosmith's Steven Tyler and Joe Perry will become the 36th recipients of ASCAP's annual Founders Award at this year's Pop Music Awards. The performing rights organization bestows the honor on those who "have made exceptional contributions to music, inspiring and influencing their fellow creators."
In a prepared statement, ASCAP chairman Paul Williams said, "As part of one of our nation's greatest and most iconic rock bands, Steven Tyler and Joe Perry crafted the music that defined a generation and continues to inspire songwriters today. They are true musical pioneers whose contributions to American songwriting are immeasurable."
Tyler responded graciously, saying, "It is humbling for Joe and me to be honored for our music alongside the likes of Stevie Wonder, Neil Young, Paul McCartney and Joni Mitchell. It's been a lifelong love affair, and it's far from over." Perry echoed Tyler's sentiments. "We join an incredible list of honorees," he said, "and we are grateful to ASCAP for their support throughout our career."
The Pop Music Awards will take place April 17 at the Loews Hollywood Hotel in Los Angeles.
Find out what Joe Perry thinks about the new "Joe Perry 1959 Les Paul" here.
---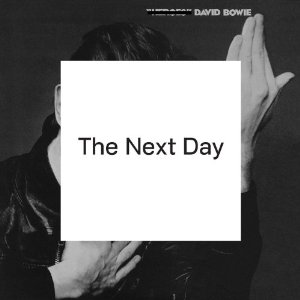 David Bowie's guitarist Gerry Leonard is more optimistic than most about the chances Bowie will undertake a tour in support of his new album, The Next Day. Leonard, who in recent years has served as Bowie's musical director, told Rolling Stone the odds were roughly even that the 66-year-old legend would soon stage some shows. "I would say that it's 50-50," he said. "A couple of times, when we played back one of the more kick-ass tunes from the new record, he'd be like, 'This would be great live!' Of course, everyone was like, 'What? Did he just say that?' But other times he'd just roll his eyes if someone brought up playing live."
Leonard reiterated the assessment of all involved that Bowie is in exceptionally good health. "His voice is sounding great and he's looking great, too," said Leonard. He could totally do [a tour]. You never know with David, though. I feel he might want to make another record before he plays shows. He's being really prolific right now."
---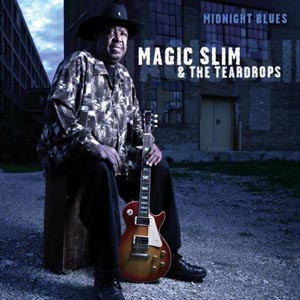 Guitarist Magic Slim, a Chicago blues great who followed in the footsteps of Muddy Waters and Howlin' Wolf, died yesterday (Feb. 21) at a hospital in Philadelphia. He was 75. Born Morris Holt in Torrance, Mississippi, Slim gave up the piano and turned to guitar at 13 after losing the pinky finger on his right hand in a farming accident. He first went to Chicago in 1955, eventually recording his first single in 1966 and his first album in 1977.
His 1990 album, Gravel Road, launched a 22-year association with Blind Pig Records, which released ten Slim albums and a live DVD during that period. Slim's distinctive guitar style arose in part from his use of picks on both his thumb and index finger. He was known for his encyclopedic knowledge of blues material, and drew from hundreds of songs he had committed to memory. "Magic Slim embodied the heart and soul of this label," Blind Pig Records owner Jerry Del Giudice said, in a prepared statement. "It was Magic Slim, and the guys like him, and their music, that inspired us to start the label in the first place."
---