Posts from March 2013
Paul McCartney seems to have found another gear. Last year he undertook his record-breaking "On the Run" tour, staged several memorable one-off appearances (including a stunning Olympics Opening Ceremony concert) and released a terrific new album, Kisses on the Bottom. 2013 is shaping up to be just as busy. A few days ago, the legendary former Beatle announced that a new world tour – dubbed "Out There!" – will kick off June 22 in Poland. Plus, a new studio album is in the works. With this swirl of activity simmering, we decided to gather some choice commentary from Sir Paul on a range of topics. Below, he talks about his love of guitars, his approach to bass playing, and why "nicking" great riffs is not a bad thing to do.

On getting his first guitar, as told to Guitar Player (1990):

I bought a right-handed guitar, a Zenith, an old acoustic which I've still got. I sat down at home with a little chord book and started trying to work it out. It didn't feel good at all … very awkward. It was only when I saw a picture of Slim Whitman in a magazine, holding his guitar the "wrong" way, that I thought, "Oh, he must have turned his strings around." So I started on that problem, which is always the nut. I used to actually take matchsticks and build up the bass nut. It was only later that I was able to buy a left-handed guitar.

On his favorite guitar part as a Beatle, as told to Guitar Player (1990):

I like "Taxman" just because of what it was. I was very inspired by Jimi Hendrix. It was really my first voyage into feedback. It was just before George was into that. In fact, I don't really think George got too heavily into that kind of thing. George was generally a little more restrained in his guitar playing. He wasn't into heavy feedback.



On how he and Lennon wrote songs together, as told to Drowned in Sound (2012):

We had a kind of system, which was: you just sat with a pad of paper and a pencil, and you sat at your guitar or your piano, and you make a song, and within about three hours, you should have finished the song. That's how we always did it.

On his love of the Epiphone Casino, as told to Drowned in Sound (2012):

I got that while I was with The Beatles, basically because I love Hendrix. I went into [a guitar shop] and said to the guy that I wanted something that would really feedback, and he said, "Well, this one will." It had a hollow body and that was the reason I got it originally. I used it for the "Taxman" solo and for "Paperback Writer" because … through a Vox amp, it just gave a nice little dirty noise. I use that on stage now.



On "nicking" great guitar riffs, as told to Guitar Player (1990):

I'm always taking a little of this and a little of that. It's called being influenced … either that or stealing. What do they say? A good artist borrows; a great artist steals--or something like that. That makes us great artists then, because we stole a lot of stuff. If anyone ever said to us, "Wow! Where's that from?" we'd say, "Well, Chuck Berry," or that the "I Saw Her Standing There" riff is from [Berry's] "I'm Talking about You." We took a lot of stuff, but in blues, anyway, you do: People lift licks.

On how The Beatles emphasized variety, as told to Bass Player (1995):

We were very keen that every track sounded different. We thought in terms of singles. Our albums, right up to Sgt. Pepper's, were albums of singles. We felt The Supremes were a bit boring; it always sounded like the same song, or very near. They were trying to keep that Motown-Supremes sound. Well, we weren't trying to keep the Beatles sound; we were always trying to move on. We were always trying to get a new sound on every single thing that we did.

On his affection for the bass, as told to Bass Player (1995)

Funnily enough, I'd always liked bass. My Dad was a musician, and I remember him giving me little lessons --not actual sit-down lessons but maybe there'd be something on the radio and he'd say, "Hear that low stuff? That's the bass." Then I started listening to other bass players -- mainly Motown. [Motown's] James Jamerson became my hero. Jamerson and later Brian Wilson were my two biggest influences: James because he was so good and melodic, and Brian because he went to very unusual places.

Oh how "Michelle" marked a turning point in his bass playing, as told to Bass Player (1995):

That [introductory bass line] was actually thought up on the spot. I remember that opening six-note phrase against the descending chords was a great moment in my life. I think I had enough musical experience after years of playing, so it was just in me. I realized I could do that. It's quite a well-known trick --I'm sure jazz players have done that against a descending sequence--but wherever I got it from something in the back of my brain said "Do that. It's a bit more clever for the arrangement, and it'll really sound good on those descending chords."

On his love of Les Pauls, as told to CNN (2010):

The thing about Les Paul guitars is that they're beautiful guitars. That's due to Les's knowledge of the instrument and due to his technical knowledge. So he, together with Gibson, developed this amazing guitar. For me, it's just beautiful to play. It's a classic. One of the ones I have is 50 years old, so it's a great antique as well as being a classic. It plays great, and I think that's due to Les's expertise. When you pick it up you fall in love with it.



On the pleasures of working alone, as told to Pitchfork (2007):

It's something I've done throughout my career, to describe it loosely. When I left The Beatles, I made an album called McCartney that I played everything on. And it was kind of a cool experience. I felt like a professor in a laboratory, just crafting stuff and adding things, putting this on and moving the microphone. It was very homemade … a good sort of bedroom experience. It's just quicker that way, you know?

For Further Reading:

Maybe We're Amazed: Paul McCartney's Sensational Guitarists
---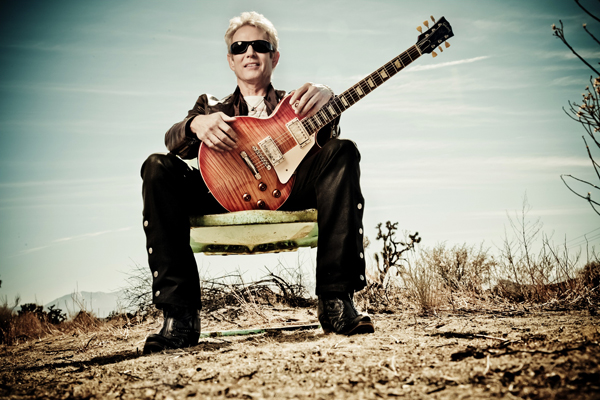 Like many great guitarists, Don Felder has a heart-wrenching gear-that-got-away story. It starts with a young boy who saved up his pennies to snag a choice Gibson guitar and, let's just say, the story doesn't end well.
"I've been a Gibson advocate since the first Les Paul Jr. that I ever got to play in high school," he said. "I scraped together some money working at a music store and playing in a band, and I finally ordered a 355, which was my dream guitar. It was cherry red. Within four months, it was stolen from me at a show in Miami. I was heartbroken. It destroyed me!
"I went out to the Gibson factory years later and walked by the guy who wraps all the bindings for all the 345s and 355s, and I had to shake his hand, because he had made the binding on my guitar. I told him the story and how much I appreciated his work. Gibson has always been a huge part of my life and career."
Thankfully, Felder has plenty of Gibsons to make up for it now, including his famed Don Felder "Hotel California" EDS-1275. We caught up with the four-time Grammy Award winner to talk about his favorite guitars; his new solo album, Road to Forever; and why having Crosby, Stills & Nash sing on his solo album was such a killer moment.
Congrats on the success of Road to Forever and it debuting #27 on the Billboard Heatseekers chart.
Thanks! It was really fun to make. I had been collecting and writing song ideas for four or five years, and I had 26 song ideas put together in my studio and chose the best. Some of my best friends came in and managed to help me, like Randy Jackson from "American Idol," Crosby, Stills & Nash, Tommy Shaw and a bunch of people who are not only great musicians, but fun. We were all smiling and laughing and having a great time.
You wrote or co-wrote all of the songs on the album. Is it important to you to be hands-on with the writing process?
I've written a lot of songs for the Eagles on nearly every album. I would write between 12 and 18 song ideas, and usually two of them would show up on the album, like "Hotel California." They were selective about what songs they wanted on the record. So, when I was no longer contained and having to write for that project, I wrote anything I wanted to write. There's such a wide variety of songs on this record that go form heavier stuff to a lullaby about my little boy to a sweet ballad about having your heart broken and trusting in love again.
How did your 27 years with the Eagles spill into your solo work?
In making records together, we all learned how to do things together from different producers and engineers, from how songs are structured to how a song is put together and laid out to how phrasing goes melodically. So, I did the same thing on Eagles records that I did on this record. Even some of the same Gibson guitars I used those years with the Eagles I used on here. It's a familiar voice, tonally. My style of playing is recognizable from the Eagle work.
So many great collaborations are on this set, from David Crosby to Graham Nash to Stephen Stills. Do you have a favorite?
I think one of my earliest mates was Stephen Stills. He and I had a band together when we were 14 years old. He's always been a great singer, so to have Crosby, Stills & Nash sing on my record, after our paths have crossed so many times over the years, was great. I've always loved those guys. Even though I've worked and played with all those guys, to have them all come in and sing on my record was a highlight for me.
What are your go-to Gibson guitars?
I have guitars that are always sitting in my studio, ready to go. I have a Sunburst Les Paul, a '59 Les Paul, a Goldtop Les Paul, Gibson acoustic guitars and on stage, I play my Don Felder "Hotel California" EDS-1275. Those are my first go-to guitars, and I use them on the road or in the studio. I have a little under 300 guitars in my collection, and Gibsons are usually the ones I go to first when writing and looking for certain sound. It's just a great instrument.
Why do you prefer Gibsons over other brands?
Personally, I think the craftsmanship, the quality of the way they're made and the attention to minute details. When I went back to the custom shop and they were looking at my old '59, they told me about the many minute changes made in that Les Paul over the years. They're constantly in the process of trying to make the absolute best guitar on the market, in my opinion. You can see that side by side. All brands are unique in their own right, but to me, Gibson has a quality that's head and shoulders above the rest.
What's next for you?
I'm planning touring all the way through the fall, and the times I'm not in a plane or hotel room, I'll be in the studio back here in California. I've already started writing for another CD, and hopefully within a year of two, I'll put out another new record.
Photo: Myriam Santos
---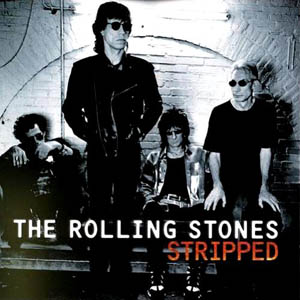 The legendary band is slated to perform on Saturday night (June 29). Mick Jagger shared his enthusiasm in a tweet, saying, "Can't wait to play Glastonbury. I have my wellies and my yurt!" Keith Richards chimed in as well, adding, "We all had such a ball last year, and the energy between the band is so good, we can't wait to play Glastonbury, see you on a summer's day in England."
As reported by BBC News, Stones guitarist Ron Wood jokingly claimed to have cajoled his bandmates into participating in the event. "I've been using all my persuasive charm on the boys for a few weeks now," he said."Really pleased to be doing it, can't wait to be getting out on that stage." Joining the Stones as headlining acts for this year's festival will be Mumford and Sons and The Arctic Monkeys.
---
The most famous gig Clapton held before Cream was as guitar foil to John Mayall in the supremely influential British band the Bluesbreakers. It was there that Clapton was tagged "god" and played his role in the canonization of the
Gibson Les Paul Standard
. But everybody knows about the Bluesbreakers and their famous eponymous "Beano" album, right? After all, Clapton's interpretations of "Steppin' Out" and Freddie King's "Hideaway" became litmus tests for the era's up-and-coming blues pickers.



But what about his other less well known gigs as a supporting player, which range from stints with the Beatles, in formative roots-rock bands, alongside psychedelic gurus and in an electronica project — and still continue to this day? There's a lot more to Clapton than blues, "Layla" and '80s beer commercials, as this list of 10 of his most distinguished gigs as a sideman attest:

• The Beatles: That's Clapton sparring with George Harrison on The White Album's "While My Guitar Gently Weeps." In 1969 the other Beatles contemplated asking him to replace Harrison to complete Let It Be, because tensions between the group's guitarist and his 'mates had become so severe. And after the Beatles ran out of gas as a group, Clapton joined John Lennon in the Plastic Ono Band, contributing to the group's without-a-net Live Peace in Toronto album. In the 2000s he regrouped with Ringo Starr and Paul McCartney, playing on their solo discs as well. And of course Clapton was Harrison's foil for 1970's majestic and sprawling All Things Must Pass.

• Delaney & Bonnie: Clapton's fascination with American roots music had grown well beyond blues by the time Delaney and Bonnie Bramlett's band opened for Clapton and his cohorts in Blind Faith in 1969. The next year Clapton joined their band, Delaney & Bonnie & Friends, and hit the road. In 1970 the release of the live document On Tour With Eric Clapton, thanks to the use of Clapton's name, handily increased Delaney and Bonnie's fan base and profile. Clapton used his time in the group to explore other forms of music from the American south, like country and soul, as well as his beloved blues. And the gig introduced Clapton to Bobby Whitlock, Jim Gordon and Carl Radle, who would morph into his bandmates in Derek and the Dominos. Delaney also became the co-writer and producer of Clapton's first solo album, Eric Clapton, in 1970.

• Music From Free Creek: This super-session double-LP was the invention of producers Earle Doud and Tom Flye, who were convinced that they'd make a hit by calling together an A-list of rock star friends that included Clapton, Linda Ronstadt, Dr. John, Delaney Bramlett, Jeff Beck, Todd Rundgren, Keith Emerson and others. Unfortunately Clapton, Beck and Emerson were all on different sessions, but Clapton's pairing with Dr. John — both supporting singers who've since slipped in obscurity — on three tracks is a notable meeting of roots music giants. Due to contractual obligations, Clapton was billed as "King Cool" for the original release.

• Waylon Jennings: Yes, in 1978 Clapton played on several tracks by the granddaddy of Outlaw Country. The occasion was the overlooked White Mansions, a concept album — essentially an "un"-rock opera — that looks at the Civil War through the eyes of three white southerners whose stories were connected by Jennings in the role of "the Drifter." There is a slight chance some marijuana was smoked during the making of this trippy album, which cracked the country music Top 40 at number 38.

• Buddy Guy & Junior Wells: Clapton put himself in the service of this revered Chicago blues duo as payback on the 1972 release Buddy Guy & Junior Wells Play the Blues. Much of Clapton's stinging, single-note attack can be traced back to classic Guy recordings like 1968's A Man and the Blues and Guy's earlier sides for Chess Records, where he displayed a clean, saber-like tone. Clapton played second guitar and co-produced alongside the giants Tom Down and Ahmet Ertegun. Although the sessions were reportedly chaotic and difficult, the results are quite good. Clapton would join Guy in the studio again, for 1991's Damn Right, I've Got the Blues and Guy's 2008 Grammy winner Skin Deep.

• Roger Waters: After Pink Floyd – or at least Roger Waters — called their band quits for the first time, Waters tapped Clapton as guitarist for his 1984 concept album The Pros and Cons of Hitch Hiking. The disc suffers from the same self-absorption that makes The Final Cut, the last project featuring the original post-Syd Barrett line-up of Pink Floyd, a mere testament to Waters' confusion about his personal issues, but it's less inner-directed and Clapton gets to open up not only on guitar but guitar synthesizer.

• Buckwheat Zydeco: Clapton met Stanley Dural, the Louisiana keyboard king who goes by the pseudonym "Buckwheat Zydeco," at an all-star jam on stage in London in 1987, where Dural traded volleys with the master guitarist on Clapton's Derek and the Dominos hit "Why Does Love Got To Be So Sad." A year later Clapton took Dural's invitation for an in-studio rematch, adding burly guitar to the song on Buckwheat Zydeco's 1988 release Taking It Home. The pairing temporarily gave Dural, who also opened dates on Clapton's "25th Anniversary Tour" in 1987/'88, and the zydeco genre a higher profile.

• Taj Mahal: Clapton and this great American bluesman have been crossing paths since the 1960s, but their most notable musical intersection is on 1996's Mahal album Phantom Blues, where Clapton supports the gravel voiced multi-instrumentalist on "Here In the Dark" and "You've Got To Love Her With A Feeling," the latter a tune associated with another of Clapton's deepest blues influences, fellow Gibson playing legend Freddie King.

• Carlos Santana: "The Calling" is a battle of '60s guitar "gods," with Santana and Clapton trading lead and supportive rhythm on the track from Santana's mega-comeback album, 1999's Supernatural. Hard-core fans of both legends will want to invest the $1.29 it takes to download "The Calling Jam" from the expanded "Legacy Edition" reissue, which captures both guitarists playing it heavy on the song's theme.

• TDF: This is one of Clapton's hippest collaborations, because he's playing outside of his box. Songwriter, multi-instrumentalist and producer Simon Climie pressed Clapton into service for an electronica/dance album as the one-off TDF, an abbreviation for Totally Dysfunctional Family. Their sole 11-track disc Retail Therapy was issued in 1997 and includes "Seven," which marked the second time B.B. King's performance of "How Blue Can You Get" was sampled, following Primitive Radio Gods' hit "Standing Outside a Broken Phone Booth With Money in My Hand" by a year.

Read about Clapton's part in the Harrison-Clapton 1957 Les Paul Standard "Lucy" here.
Tags :

Topics :

Entertainment_Culture

Social :

Entertainment_Culture

Locations :

Chicago, London, Louisiana, Toronto

People :

Ahmet Ertegun, B.B. King, Bobby Whitlock, Bonnie Bramlett, Buckwheat Zydeco, Buddy Guy, Carl Radle, Carlos Santana, Cool, Delaney Bramlett, Earle Doud, Eric Clapton, Freddie King, George Harrison, Jeff Beck, Jim Gordon, John Lennon, John Mayall, Keith Emerson, Les Paul, Linda Ronstadt, Paul McCartney, Ringo Starr, Roger Waters, Simon Climie, Skin, Stanley Dural, Todd Rundgren, Tom Down, Tom Flye, Unfortunately Clapton




---
Mosh.cam of Australia filmed a Slash gig August 2012, and you can now watch it all on YouTube. It is a professional recording and shows Slash and his band up-close with good audio. That's it. If you like Slash and plenty of Gibson Les Paul action, subscribe and watch it.
Slash featuring Myles Kennedy and The Conspirators - live at Sydney Entertainment Centre in Sydney on 25 August 2012.
---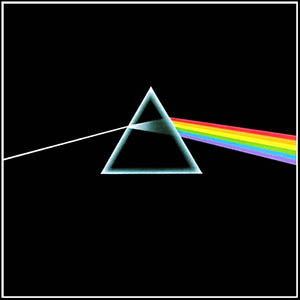 Pink Floyd's masterpiece
The Dark Side of the Moon
has been selected by the US Library of Congress to be included in its Recording Preservation Registry. The album celebrates its 40th anniversary this month.
The Library motivate the inclusion of The Dark Side of the Moon by saying: "The Dark Side of the Moon benefits from the fact that Pink Floyd worked out the songs in live performances for months before going into a studio. When they did, there were such recent technological innovations as 16-track recorders and synthesizers at their disposal. Rather than overdoing it, The Dark Side of the Moon is an example of brilliant, innovative production in service of the music."

"The album is notable for the close vocal harmonies of Richard Wright and David Gilmour and for the double tracking of voices and guitars. More unusual effects include the flanged choir in 'Time,' the precisely placed delays in 'Us and Them,' and a tape loop at the beginning of 'Money' that was so long a microphone stand had to be used to hold it up."

Other acts that are added to the Recording Preservation Registry in 2013 include The Ramones' self-titled debut, and Chubby Checker's The Twist.
---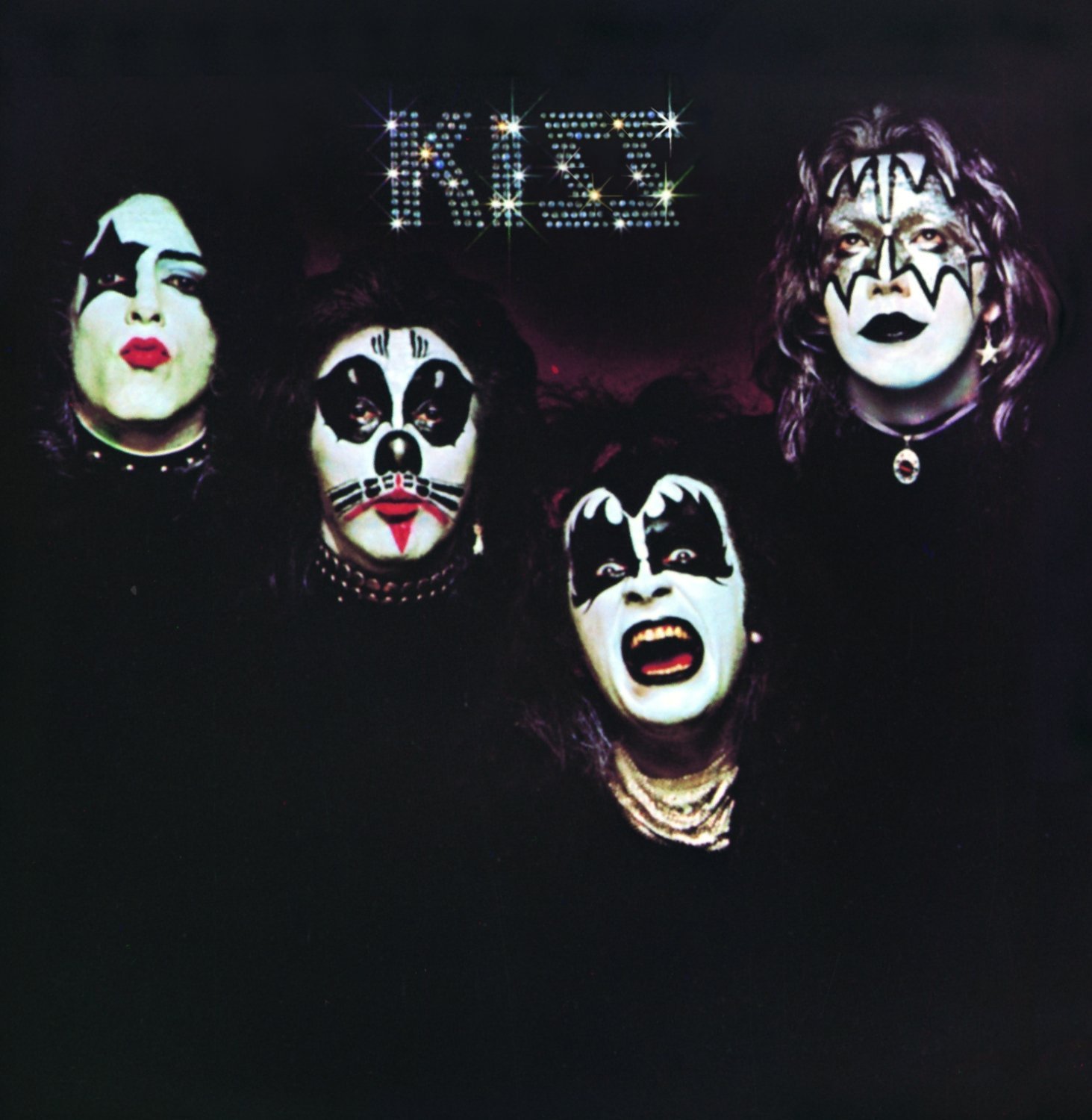 Want to contribute to a 40th anniversary tribute to KISS and to help raise funds for a worthy cause too? Music journalist Mitch Lafon is the mastermind behind
A World With Heroes
, a KISS tribute album featuring a bunch of well-known artists paying tribute to their favorite fire-breathing, blood-spitting, cherrypicker-riding, zip-lining, flame-throwing rock band.
A PledgeMusic campaign is under way to help fund the project, with proceeds also benefiting a cancer care hospice. All basic tracks were recorded by Eric Brittingham (bass, Cinderella), Jeff LaBar (guitar, Cinderella) and Troy Lucketta (drums, Tesla). The vocalists and other artists that will contribute to the CD include: Don Dokken, Mark Tornillo (Accept), Terry Ilous (Great White), Bumblefoot (GNR), Mark Slaughter (Slaughter), Russ Dwarf (The Killer Dwarfs), Ron Young (Little Caesar), Doug Aldrich (Whitesnake), Rex Brown (Pantera, Kill Devil Hill), Dery Grehan (Honeymoon Suite), Bill Leverty (Firehouse), Phil Lewis (LA GUNS), Doro, Tommy Denander, Slaves on Dope (w/Jason Rockman), Phil Naro (ex-Talas & Peter Criss), Ron Keel, Sean Kelly (Nelly Furtado, Helix) and more to be announced shortly.
If you'd like to kick in a few bucks (with incentives including Skype lessons with Leverty, former KISS guitarist Bruce Kulick, or ex-Dream Theater/Black Country Communion keyboard player Derek Sherinian), head to pledgemusic.com/projects/kiss40thtribute
Tags :

Topics :

Entertainment_Culture

Social :

Entertainment_Culture

People :

Bill Leverty (Firehouse), Bruce Kulick, Bumblefoot, Derek Sherinian, Don Dokken, Doro, Doug Aldrich (Whitesnake), Eric Brittingham, Jason Rockman, Jeff LaBar, Mark Slaughter, Mark Tornillo, Mitch Lafon, Nelly Furtado, Peter Criss, Phil Lewis, Phil Naro, Rex Brown, Ron Keel, Ron Young, Russ Dwarf, Sean Kelly, Terry Ilous, Tommy Denander, Troy Lucketta




---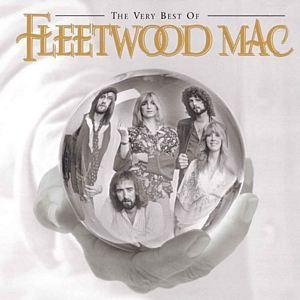 Stevie Nicks appears ready to open up about her romantic split with Lindsey Buckingham that occurred during the making of Fleetwood Mac's classic 1977 album, Rumours. In an interview to air this weekend on Oprah Winfrey's Master Class, the veteran singer hints that her relationship with Buckingham soured because of the band. "The band was way more important than each separate person's problems," she says. "And we knew that. So we never, ever, with everything that happened to us, ever, let love affairs break Fleetwood Mac up. But Lindsey always blamed Fleetwood Mac for the loss of me. Had we not joined Fleetwood Mac, we would have continued on with our music but we probably would've gotten married, and we probably would have had a child." Fleetwood Mac is set to kick off a spring and summer tour on April 4 in Columbus, Ohio. Click here to watch a preview of the interview with Nicks.
---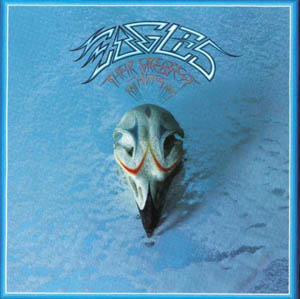 The Eagles have announced the initial run of dates for their much-anticipated "History of the Eagles" tour. The trek kicks off July 6 in Louisville, Kentucky, and includes eleven shows scheduled through July 25. The tour is being staged in conjunction with the documentary,
History of the Eagles
, which debuted on
Showtime
last month. The career-spanning film offers an intimate look into the legacy of the band via archival materials, concert footage and never-before-seen home movies. The documentary will be released as a three-disc set on DVD and Blu-ray on April 30. Packaged with the set will be
Eagles Live at the Capital Centre – March 1977
, a disc featuring performances culled from the band's two-night stand in Washington, D.C., during the
Hotel California
tour.

History of the Eagles Tour dates:

7/6 Louisville, KY – KFC Yum! Center
7/7 Milwaukee, WI – Summerfest
7/9 Cleveland, OH – Quicken Loans Arena
7/11 Toronto, Ontario – Air Canada Centre
7/15 Ottawa, Ontario – Scotiabank Place
7/16 Philadelphia, PA – Wells Fargo Center
7/18 Uncasville, CT – Mohegan Sun Arena
7/19 Boston, MA – Comcast Center
7/22 Washington, D.C. – Verizon Center
7/23 Pittsburgh, PA – Consol Energy Center
7/25 Bethel, NY – Bethel Woods Center
Tags :

Topics :

Entertainment_Culture

Social :

Entertainment_Culture

Locations :

Boston, Cleveland, Kentucky, Louisville, Milwaukee, Ontario, Ottawa, Philadelphia, Pittsburgh, Toronto, Uncasville, Washington, D.c.




---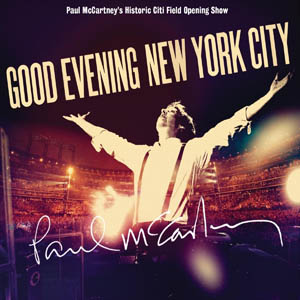 Recently we reported that a new studio album from Paul McCartney was in the works. It's now come to light that producer Mark Ronson worked with McCartney on three songs for the project. "He understands that you're so nervous to be working with Paul McCartney because everyone is," Ronson said, speaking to the
Associated Press
. "He gives you a lot of leeway, but then at the end of the day you need to deliver the goods." Ronson went on to say collaborating with the legendary former Beatle was like "taking a master class in production." "He's done every kind of music," Ronson explained. "He invented the rule book in several different ways. I don't know if [our stuff] is revolutionary, but they're brilliant songs. I just tried to give him a sound he was looking for." McCartney also announced earlier this week that he'll launch a world tour beginning June 22, in Warsaw, Poland.
---