Posts from April 2013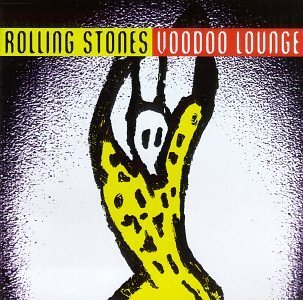 700 lucky fans were treated to the concert experience of a lifetime on Saturday. With just an hour to go before tickets went on sale, it was announced that the Rolling Stones would play a warm-up gig for their upcoming U.S. tour at Echoplex, in Los Angeles' Echo Park area. The tickets, which were priced at $20, were sold through a lottery to the more than 2000 people that showed up.

Mick and the boys played a 14 song set, starting with "You Got Me Rocking" from the Voodoo Lounge album, and ending with "Start Me Up," before a crowd-pleasing encore of "Brown Sugar," and "Jumpin' Jack Flash." The show also included a guest appearance from former Rolling Stones guitarist Mick Taylor, who joined the band for "Love in Vain," and "Midnight Rambler."
British band New Build, who were originally scheduled to appear that night at Echoplex, jokingly tweeted about being bumped by the Stones: "Right, that's it. The Rolling Stones have nicked our gig tonight at the Echo. This time it's personal. Going down to have a word with Mick."

The Rolling Stones officially start their tour on Friday May 3, at the Staples Center in Los Angeles. It was originally supposed to kick off on May 2, but the concert was pushed back one day due to the NBA playoffs.
---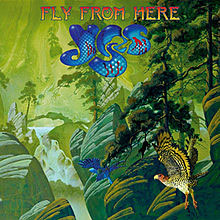 Progressive legends Yes are considering recording a new album in 2014 with new vocalist Jon Davison, according to keyboard player Geoff Downes.
Downes tells Bravewords.com's Martin Popoff that there has been talk of tackling another album after the band's current run of touring is through. "You know, we've discussed it, and certainly I think Jon would be a very useful contributor to that," Downes says. "And it would be nice to do an album with him. Because we did an album with Benoit [former vocalist Benoît David, who recorded Fly From Here with the band in 2011], but we would also like to do an album with Jon."
Davison joined Yes in February 2012 after Benoît David suffered respiratory failure. Davison, formerly of Seattle band Sky Cries Mary, was recommended to Yes bassist Chris Squire by Foo Fighters drummer Taylor Hawkins.
---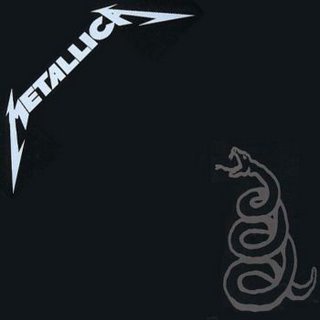 If you're on Instagram you should follow James Hetfield. The mighty riffmeister often posts pictures of his hot rod car collection; banners made by fans from all over the world and hung up in Metallica headquarters, and of course plenty of guitars (including his '59 Les Paul a few months ago).
Hetfield isn't on Facebook or Twitter, and when he first joined Instagram the few fans who had found his account were initially skeptical. Of course, that was back when he had around 40 followers - now he has 29,800 and counting. Follow him at http://instagram.com/papa_het

Follow the Eagle's Instagram here-http://instagram.com/theeaglesacramento#
And while you're at it, you might like to follow Gibson at http://instagram.com/gibsonguitar
---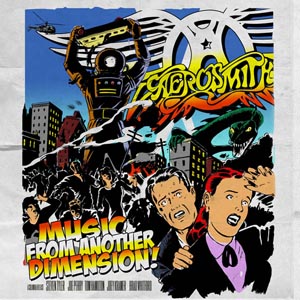 Aerosmith bass player Tom Hamilton has dropped out of the band's current tour as he battles a chest infection.

Aerosmith are currently on a tour of Australia and New Zealand, including a co-headlining slot at the recent Stone Music Festival with Van Halen and Billy Joel.

Hamilton has returned home to the USA to recover, and he plans to rejoin the band and continue their Global Warming tour when he feels well enough.

Filling in for now is film and TV composer David Hull, a founding member of Dirty Angels and a collaborator with Joe Perry in The Joe Perry Project. Hull was flown in from the USA at short notice to fill in for Hamilton. Hull also filled in for Hamilton in 2006 during the Route of All Evil tour, when the bassist was recovering from throat cancer, and again during the band's 2009 co-headlining tour with ZZ Top.
---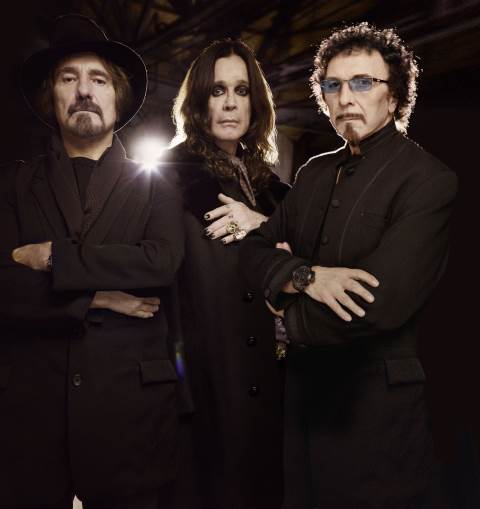 Black Sabbath have expanded their four 2013 tour dates into a full, 20-date North American tour. It starts July 25 in Houston, Texas.

The heavy metal legends are currently performing in Australia and New Zealand, with a Tokyo show set for May 12 at the first-ever Ozzfest in Japan. When Sabbath return to the U.S. they'll play cities including Philadelphia, Boston, Chicago, Detroit and San Francisco along with their already-announced dates in Los Angeles, Seattle, Toronto and Holmdel, New Jersey.

Sabbath release their new album, 13, on June 11. It is the original band's first album with frontman Ozzy Osbourne since 1978's Never Say Die.

Black Sabbath's newly announced tour dates are:

7/25 Houston, TX – Cynthia Woods Mitchell Pavilion
7/27 Austin, TX – Frank Erwin Center
7/29 Tampa, FL – Live Nation Amphitheatre
7/31 W. Palm Beach, FL Cruzan Amphitheatre
8/2 Bristow, VA – Jiffy Lube Live
8/4 Holmdel, NJ – PNC Bank Arts Center
8/6 Detroit, MI – DTE Energy Music Theatre
8/8 Uncasville, CT – Mohegan Sun Arena
8/10 Philadelphia, PA – Wells Fargo Center
8/12 Boston, MA – Comcast Center
8/14 Toronto, ON – Air Canada Centre
8/16 Tinley Park, IL – First Midwest Bank Amphitheatre
8/18 Indianapolis, IN – Klipsch Music Center
8/22 Vancouver, BC – Rogers Arena
8/24 Seattle, WA – Gorge Amphitheatre
8/26 San Francisco, CA – Shoreline Amphitheatre at Mountain View
8/28 Irvine, CA – Verizon Wireless Amphitheatre
8/30 Phoenix, AZ – US Airways Center
9/1 Las Vegas, NV – MGM Grand Garden Arena
9/3 Los Angeles, CA – Los Angeles Sports Arena

The first track from 13 - "God is Dead?" – has already hit 1 million views on Sabbath's official YouTube channel. Listen below.

Tags :

Topics :

Entertainment_Culture

Social :

Entertainment_Culture

Locations :

Austin, Boston, Bristow, Chicago, Detroit, Holmdel, Houston, Indianapolis, Irvine, Los Angeles, Mountain View, New Jersey, Philadelphia, Phoenix, San Francisco, Seattle, Tampa, Texas, Tokyo, Toronto, Uncasville, Vancouver

People :

Ozzy Osbourne




---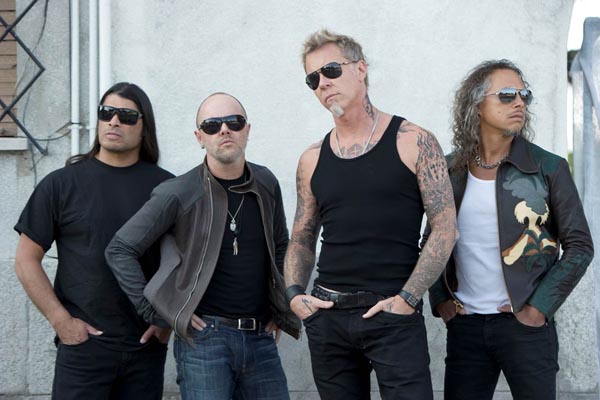 Metallica's new 3D film is set to become the first movie to debut on IMAX's chain of giant-sized screens. As reported by Billboard.com, Metallica Through the Never will be shown on every IMAX screen in North America for one week, starting September 27. The film, which mixes concert footage with dramatic narrative, will see full release a week later, on October 4. "To be at the forefront in this situation where IMAX has never done this is very exciting," Metallica drummer Lars Ulrich said. "It's also a bit of a confidence booster. Being in the movie-making business is not necessarily our forte and it's been a very interesting three years. We've learned a lot about a lot of different things. The recognition from IMAX and to be able to have our fans and people that are interested in this film to see it and experience it in the IMAX format is super cool."
---
Until you walk in another man's shoes, you can never know what he's gone through, what he's thinking, what he fears most. For Jason Collins, the first openly gay male athlete in a major American team sport, this is your time. He told
George Stephanopoulos,
".. when you finally get to that point of acceptance, there's nothing more beautiful than just allowing yourself to really be happy and be comfortable in your own skin." The small minded haters are still there, and will spew their predictable vitriol. But I can only imagine that the groundswell of support for Jason Collins is just beginning. Now, had he been a loudmouth punk for 34 years, let's face it… we'd be a little uncomfortable. But from what I've read, Jason has been a caring, hard working, decent human being his entire life. That really shouldn't matter in the whole scheme of things… but it does. Thanks for your courage… Good luck, young man.
---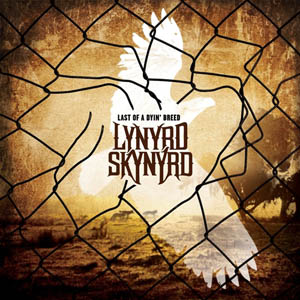 The Skynyrd tune, called "Winning Isn't Everything," will be played during the opening of the show at 9 p.m. on Thursday, May 30, in conjunction with the show's new season, according to
EW
. The Southern rock legends put together the custom-made tune, called "Winning Isn't Everything," just for the show.

Skynyrd is also taking part is some promotions for the show's new season. The gents will play a free show at a "Party Like the Pawn Stars" event that will take place this Friday (April 26) at Pawn Stars' Gold & Silver Pawn Shop in Las Vegas. The group is scheduled to play for over an hour, and, yes, expect to hear the new tune as well as the classics.
"Winning Isn't Everything" will also be available for download via iTunes beginning on April 30.
---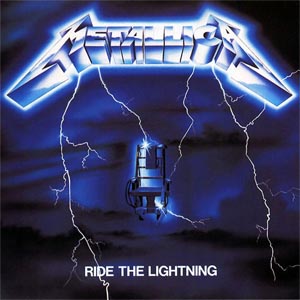 Metallica
are currently hard at work on their upcoming 3D movie, Metallica Through The Never. While this is exciting news for the band's fans, it does mean that the next studio album from Metallica is quite far off. Kirk Hammett tells
GulfNews
that the band tentatively intend to finish the new material during next year: "That's what we're hoping would happen. Whether that's a reality, we'll see. We're recording stuff here and there but it's a pretty slow process."
Hammett continued by saying "Metallica Through The Never is taking precedence over anything else at the moment. We want to make sure the movie gets our full attention and it turns out the way we want it to turn out."

Metallica have been known to take their time when recording new material, and Hammett says he quite enjoys the breaks between recording sessions, when he gets to play live on stage with the band: "I really enjoy playing live shows. It's enormously satisfying writing songs. It's not so fun for me in the studio because I am a bit ADD."
---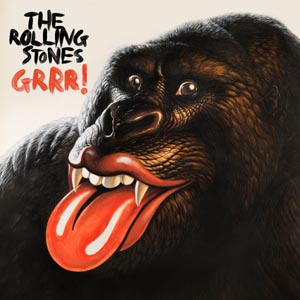 In an interview with CBS, transcribed by Rolling Stone magazine, Mick Jagger, Keith Richards, Charlie Watts, and Ronnie Wood share some insight in to how the Rolling Stones prepare for their upcoming "50 & Counting" tour. Jagger said: "Personally, I start preparing about two months before the tour starts. So I have to up my fitness level and I have to start singing everyday, doing practices and a bit of dancing." Jagger practices his classic dance moves in front of a mirror in a studio, so that everything will look just right come opening night. "I kept hedging when people asked me, but I knew, the year before," said Jagger about the upcoming tour that was veiled in secrecy up until the last minute, with tickets going on sale barely a month before the first show on May 2 in Los Angeles.

Keith Richards spoke of how the band communicate and stay in synch during shows: "Charlie gives me a little signal, a certain little rap that he's ready to go," said Richards. "Then Ronnie and I, we just passed looks at each other all the time." By the look of it, all four members of the Rolling Stones seem ready to go once the tour kicks off in little over a week.
---