Posts from May 2013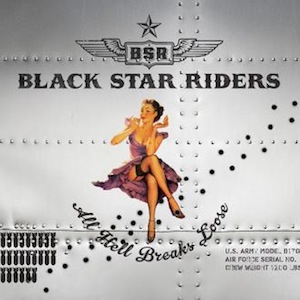 All Hell Breaks Loose, the debut album by Black Star Riders (the band who formed out of the latest incarnation of Thin Lizzy) features what guitarists Scott Gorham and Damon Johnson say is an evolution of their classic twin guitar attack.

So how do they approach that Thin Lizzy sound? Do they celebrate it? Avoid it? Hint at it? "Well, y'know, there's two different camps, really," Gorham says. "Damon keeps saying we're not going to get away from the Thin Lizzy sound just because of the fact that I'm in the band, y'know? It's my style. But when we decided that this was not going to be a Thin Lizzy album, it was going to be a Black Star Riders album, I was kinda shying away from the heavy harmony guitar thing and all that. But Damon and the other guys really wanted to keep that in there. And it's not because I hate harmony guitar. I just wanted to steer the thing in a whole brand new path. But now that we haven't done that, I'm glad that we didn't, because what we've come up with harmony-wise is a little bit different from the old Lizzy way of doing it. And it's kind of furthered it in a cooler way, if you can imagine that."

Johnson adds, "That's the thing. Scott is so incredibly humble about it and he always has been, but the fact is that he is a vital part of this particular piece of real estate in the history of rock guitar, the history of rock, period. I would say to him, 'Bro, you own that. You created that. You're part of it.' So for me and Marco and Ricky it's just an honor to be asked to play in Thin Lizzy to begin with. So I felt a healthy tug of war between whether it should sound like Lizzy or not."
---
Microsoft co-founder Paul Allen and his group the Underthinkers are releasing an album,
Everywhere at Once
, in August. Allen is the not-so-famous-as-Bill Gates co-founder of the technology company Microsoft, but is a huge guitar-head and music aficionado.

Everywhere at Once features some stellar guests. Joe Walsh, Derek Trucks, Heart's Ann and Nancy Wilson, Chrissie Hynde, Doyle Bramhall II, Los Lobos' David Hidalgo and Ivan Neville all feature on the album. Allen himself co-wrote all of the songs.
Seattle-native Allen saw Jimi Hendrix perform when he was 16 and was key in founding the EMP Museum in Seattle. Allen paid a reported $2m at auction to buy the guitar Hendrix played in '69 at Woodstock.

"I've rarely gone a week without picking up a guitar," he wrote in his memoir. "It's more than a hobby; it gives me balance and keeps me in the moment, which can be a challenge with all the projects I'm pursuing at any one time… I take music with me wherever I go."

Proceeds from Everywhere at Once's sales will go toward the EMP Museum's educational programs. Which is good, as in March 2013 Allen was estimated by Forbes to be the 53rd-richest person in the world.
---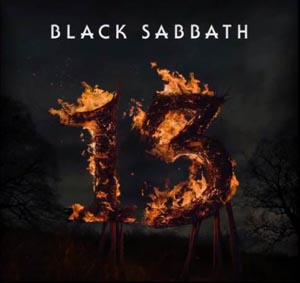 After months of speculation, the world now knows why the Black Sabbath reunion was absent one of its four original members, drummer Bill Ward. Guitarist Tony Iommi says he cut off the talks but not over money or arguments. It was because he felt he was short on time.

Iommi was diagnosed with cancer in 2012, just after the reunion was announced. As negotiations dragged out between the band and Ward, Tony says he was worried that his time would run out before the band could accomplish anything.

Tony tells Guitar World, "Once I heard 'cancerous lymphoma,' I thought, 'That's it. I've had it.' We waited a long time for Bill and we wanted to sort it out. But at the end of the day, especially after I was diagnosed, I thought, 'F****** hell, that's it. we've got to get a move on. I might pop off next year!' I emailed him and said, 'Bill, we can't wait any longer. We've got to get on with it.' And that was it."

Bassist Geezer Butler adds his support for Iommi working through his illness. "It brought up how we're all mortal beings and we aren't here for ever. Tony and I were on the Heaven and Hell tour with Ronnie (James Dio) – and six months later Ronnie was dead. When Tony got the cancer, obviously that was in his mind... So it was like, let's get the album done at all costs, as long as Tony's up to it. It didn't affect his playing at all – in fact, I think it really encouraged him to keep his mind off the cancer, which is the best thing you can possibly do."

Black Sabbath release their new album 13 on June 10 and follow with a world tour. Rage Against The Machine's Brad Wilk plays drums.
---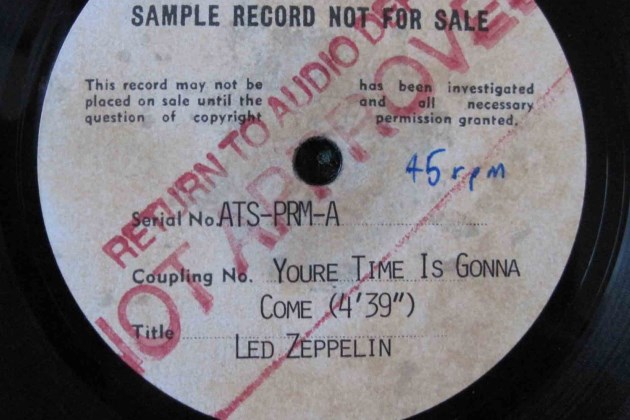 A 45rpm two-sided metal acetate test copy of Led Zeppelin's "Your Time is Gonna Come" has fetched $3600 on eBay after 40 bids.

The bluesy track was from the band's self-titled 1969 debut album, and the item formerly belonged to a DJ who worked in the U.K. and South Africa, according to its Austin, Texas-based seller.

"Your Time is Gonna Come" is, itself, a sort of rarity. The song is said to have been performed only once onstage by Zeppelin, as part of a medley with "Whole Lotta Love" during a 1971 concert in Tokyo, Japan. Jimmy Page played steel guitar on the original sessions, while co-writer John Paul Jones played organ. Page did later play "Your Time Is Gonna Come" live during his series of concert appearances with the Black Crowes, later released as the album Live at the Greek.
---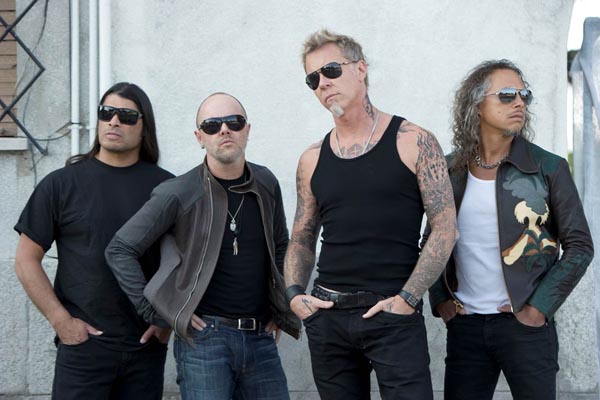 Metallica has enough material for a new album, they've revealed, but they're still culling through their "riffs CDs" for more great ideas. "The grooves and the riffs that are already on the radar are really, really awesome," says bassist Robert Trujillo, speaking to Billboard. "We've still got more riffs to go through and jam out and throw into the process, but we're getting there, and we'll have something great, hopefully, in the next year."

Frontman James Hetfield added that the band's busy schedule – which includes focusing on their forthcoming 3D movie – has slowed the process. "I want it done yesterday," he said. "This movie is keeping us pretty busy at this point and it's taking a lot of our time and effort. We've been touring some obscure places; I guess basically what we're trying to do is pay for this movie, so the touring is keeping us from getting in there and finishing the record."

The veteran rockers will preside over their own Orion Music and More Festival in Detroit next month. Their 3D film, Metallica Through the Never, debuts September 27 on every IMAX screen in North America.
---
"Big Wake Weekend" is basically Indy Cars on water. Folsom Lake water. 200 mph.

Friday, Saturday and Sunday....on the Granite Bay side of Folsom Lake.. the best of Hydroplane racing the country has to offer will start at 7am daily. It's the tour's first stop at Folsom Lake since 1967!

The American Power Boat Association (APBA) event has something for everyone. Beer Gardens, Bands, Wakeboarding and exhibits.

30,000 people are predicted to watch from the shore and by boat...which means a lot of sunburned drunk people.
It's going to be in the upper 90's.

Where to watch this whole thing roll out? My years of covering events on that side of the lake reveals these prime spots to watch;

*Get on a friends boat in Granite Bay. Those tickets are about gone though. www.bigwakeweekend.com
*grandstand area
*cold pits
*VIP area (just sold out)
*arrive early at Granite Bay State Park. Set up your chairs. Umbrella, cooler, sunblock. You get the idea.

Tickets are $19 for Friday and $39 per day for the weekend. 3-day packages available. Wristbands needed to get to event.

Best bet for parking? Go park at Sierra College and take a shuttle to the race site. All the reserved parking spots near the event are $25/day and will be gone by Friday.
---
Time to clean that grill to start the Summer BBQ season. Memorial Day weekend!!
Here are my best BBQ enhancements!
*Pappy's Seasoning. Find it at Smart&Final and Save Mart. Some Food Maxx's too. www.Pappyschoice.com. It's a great sub for salt. Use on fish, chicken, steak. It has a cult following. It's deelish.
*Meat marinade packets from McCormick's. I marinade all my steaks in a packet of McCormick's and people always ask for my "secret". It turns your steak into a food tasting vacation! I can't eat steak anymore without it. Safeway has a decent generic meat marinade packet that works too.
*Burgers? Add good, sharp blue cheese into the meat before you grill. Not the cheap crumbly kind. You'll see!
*Cheese? Don't skimp. Use real cheese not the nonfat or 2% stuff. Go for extra sharp cheddar or a strong cheese that adds distinction. Holiday weekends are not a time to worry about calories. It's about flavor. You're the grillmaster. It's your ass and reputation on the line! Go deep.
*Beer. Good beer... show off your selection of properly iced IPA's and Craft beers. Don't do the predictable domestic light beers and the stuff on sale at Safeway. Go for it. Get a funny label like "Arrogant Bastard". I suggest "Brother Thelonius". It's a holiday weekend... don't get a cheap beer buzz.
You got some secret tips to pass along???
p.s. go with sturdy paper plates and recycle. i hate washing dishes on holidays. or any days.
---
Criminally under-appreciated yet darn near ubiquitous in some of the greatest rock and roll songs ever recorded, today is the day we celebrate a musical instrument first developed to assist herdsmen in keeping track of their wayward future Big Macs and Whoppers:the cowbell. First appearing in American mountain and hillbilly music back in the 1920s, the cowbell really started gaining traction during the '60s, as the psychedelic movement embraced all forms of musical (and other) experimentation. Today we honor the cream of the cowbell crop!
10. "Red Morning Light" Kings of Leon
A surprising yet entirely deserving newcomer to the pantheon of cowbell classics, Tennessee-based Kings of Leon deliver a raucous and raw cowbell confection with "Red Morning Light." No longer relegated to the second-tier of percussion instruments, the cowbell gets the real spotlight treatment thanks to drummer Ivan Nathan Followill's groovy and sparse mid-song breakdown.
9. "Nightrain" Guns N' Roses
Slash was always a big fan of "Nightrain," proclaiming in his autobiography that it was his favorite song to play live because "when we had our huge stage later on [after Guns N' Roses got big], I'd run the length of it, jump off the amplifiers, and lose it just about every time we played it. I'm not sure why, but no other song we ever played live made me move like that." Slash might not know why "Nightrain" did that to him, but we do: monster cowbell intro! Duh!
8. "(Don't Fear) The Reaper" Blue Oyster Cult
A strong staple on rock radio since its release in 1976, Blue Oyster Cult's "(Don't Fear) The Reaper" was catapulted into the cowbell stratosphere thanks to its hilarious send-up by Will Ferrell and Christopher Walken on Saturday Night Live. "I've got a fever!" Walken exclaims during his portrayal of producer Bruce Dickinson, "and the only prescription is more cowbell!" This singular moment in rock history ushered the cowbell to its rightful place in the forefront of iconic rock instruments, just behind the '59 Les Paul Standard.
7. "Low Rider" War
Appearing on War's 1975 album Why Can't We Be Friends?, this cowbell classic shot to #1 on Billboard's R&B chart and #7 on the pop chart, making it one of the California band's biggest hits. One of the first songs to glamorize the Chicano culture's love of utilizing hydraulics to lift and lower their hot-rods, the prodigious use of cowbell propels "Low Rider" beautifully, like a pimped-out '67 GTO rolling smooth down Ventura Boulevard.
6. "Time Has Come Today" The Chambers Brothers
Originally released in 1966 then re-released as a shorter radio-friendly version in 1966, this Chambers Brothers classic painted a psychedelic sonic picture of the events of the day, namely the Vietnam War. Considered ahead of its time because of the multiple effects incorporated throughout the song, particularly the longer original album cut, the most notable and memorable effect is the constant "tick-tock, tick-tock" of a cowbell.
5. "Rock of Ages" Def Leppard
"Gunter…glieben…glauchen…globen," and with those four head-scratching German words (actually spoken by Def Leppard producer Mutt Lange), the Leps' still fully-armed drummer Rick Allen turns his attention to the almighty cowbell, clanging out the classic intro to one of the '80s greatest fist-pumping anthems. It's better to cowbell than fade away!
4. "We're an American Band" Grand Funk Railroad
Grand Funk Railroad's first-ever chart-topping hit was a song sent from cowbell heaven. Produced by Todd Rundgren and originally released on gold transparent vinyl, 1973's "We're an American Band" kicks off with drummer Don Brewer thwacking out the beat with his kick-drum, snare and ubiquitous cowbell. Brewer also sang the song instead of Grand Funk's usual lead vocalist Mark Farner.
3. "Hair of the Dog" Nazareth
Scottish rock stalwarts Nazareth kick off the title track to their 1975 masterpiece album Hair of the Dog with a colossal cowbell cacophony. The lyrics alone scare the bejeezus out of you: "Now you're messing with a…S.O.B.!" Ever had your noggin pummeled by the business end of a cowbell? Trust me. It's not pretty, and this cowbell classic does just that.
2. "Mississippi Queen" Mountain
Mountain drummer Corky Laing co-wrote this scorching cowbell-driven number with guitarist-singer Leslie West. Originally appearing on Mountain's 1970 album Climbing!, "Mississippi Queen" remains the group's most popular song, even more so today with the younger crowd thanks to its inclusion in both Guitar Hero III: Legends of Rock and Rock Band gaming systems.
1. "Honky Tonk Women" The Rolling Stones
What separates The Rolling Stones copious cowbell from the herd during the intro to this debaucherous little ditty is the non-traditional beat producer Jimmy Miller thunks out on the cowbell (no, Charlie Watts did not play the cowbell on this one). Where most cowbellists stick to a straightforward hard-driving cow-beat, Jimmy's softer, funkier take on the beef bongo instantly identifies one of the Stones' greatest songs. Your blue ribbon winner!
Tags :

Topics :

Entertainment_Culture

Social :

Entertainment_Culture

Locations :

California, Tennessee

People :

Bruce Dickinson, Charlie Watts, Christopher Walken, Don Brewer, Ivan Nathan Followill, Jimmy Miller, Les Paul, Leslie West, Mark Farner, Rick Allen, Slash, Todd Rundgren, Will Ferrell




---
2013's
The Next Day
proves that David Bowie still has the power to surprise. What is never surprising is the calibre of musicians in Bowie's go-to contact list. Here's a rundown of his greatest guitarists…

Mick Ronson

Bowie and Ronson could not have been more different. The singer/composer was an art-school dandy from London, the guitarist was earlier earning a living as a Council gardener in gritty North England city, Hull. Yet the bluff-talking Ronson was also classically trained on piano, recorder and violin.

Ronson debuted via a few cameos appearances on Bowie's Man of Words, Man of Music album (later re-titled Space Oddity), but it was proto-glam The Man Who Sold the World, that saw Ronson truly deliver.

The fuzz of Ronson's Les Paul on the title track became famous – ask Kurt Cobain – and Ronson's work on Hunky Dory, Pin-Ups and notably The Rise and Fall of Ziggy Stardust and the Spiders from Mars cemented his rep as a superb riff writer and soloist.

Ronson was a huge influence on other Les Paul guitarists of the 1970s, but his and Bowie's alliance always seemed to be temporary. Bowie himself admitted to the NME in the early '70s, "I don't think this will last long."





In-the-know guitarists will always love Mick Ronson. Ronson and Bowie were co-producers of Lou Reed's classic Transformer album of 1972. Reed later commented that Ronson was the driving force: he contributed guitar, piano, recorder and backing vocals, as well as arrangements, notably the lush strings of "Perfect Day."

After being elbowed-out by Bowie, Ronson joined Mott The Hoople, played with Bob Dylan, Van Morrison and many more. In '76, Ronson revealed he hadn't then even been back in contact with Bowie. "I didn't bother," he told Melody Maker. "I didn't really feel like listening to him making a lot of excuses. I didn't see the point."

Ronson died aged just 46 in 1993, his last major job being producer of Morrissey's album Your Arsenal. "No matter how you juggle the words, Mick was not replaced in David's life," Morrissey opined to Uncut magazine this year. "None of David's $20,000-a-day U.S. guitarists had a single grain of Mick's natural style, and even [Brian] Eno only worked with David for 14 days. Mick had been David's lifelong asset – no-one else."

Earl Slick

Earl Slick (born Frank Madeloni) has been a Bowie mainstay. He was hired by David Bowie to replace Ronson as lead guitarist for the Diamond Dogs tour in '74 (the David Live album was recorded on this tour). Slick also played lead guitar on the Young Americans and Station To Station albums of '75 and '76 respectively. Listen to the latter album's "Stay" for just one example of Slick's slickness.

Slick is back with Bowie on The Next Day. "David got in touch with me out of the blue, and he said, 'I'm ready to go back in. What are you doing? Are you around? Are you touring?' I said, 'No, just get me some dates.'" If Bowie ever does play live again, expect to see Slick at his side.

More on Earl here.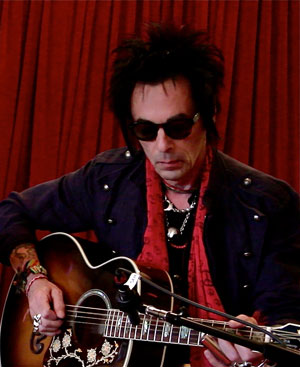 Carlos Alomar

Alomar is an under-appreciated piece of the Bowie guitar jigsaw. He first joined Bowie for the Diamond Dogs tour and Alomar's impromptu riff on a session Bowie and John Lennon recorded together (The Beatles' "Across the Universe") was developed into Bowie's "Fame." Young Americans ('75) was Alomar's first appearance on a Bowie album, and began a long period of collaboration. Alomar was Bowie's rhythm man, and underpinned Bowie's recordings for half a decade.

Bowie's "Golden Years" came from an Alomar riff. Nerd fact? Bowie's Lodger single "Boys Keep Swinging" features Alomar playing drums. Alomar also played guitar on Iggy Pop's two Bowie-produced albums of 1977, The Idiot and Lust For Life. He's also on Bowie's "Everyone Says 'Hi'" (from 2002 album Heathen in 2002). Although never in the spotlight, Alomar has played on 12 Bowie albums.

Robert Fripp

Fripp's unique guitar style is to fore on the albums "Heroes" and Scary Monsters (and Super Creeps.) His shimmering, sustaining Les Paul hovers throughout "Heroes" (the song) and across Bowie's whole 1977 album. Fripp had his own MO: for the title track, Fripp placed strips of tape on the studio floor to indicate where he should stand to sustain certain notes. "He would stand on the letter 'G,' for instance, if he wanted the 'G' note to sustain," remembered producer Tony Visconti.

Three years on, Fripp added stabbing/wailing guitar to Bowie's Scary Monsters (and Super Creeps) album. Listen to "Scary Monsters (and Super Creeps)," "Fashion," and "Teenage Wildlife" for simply astounding guitarism.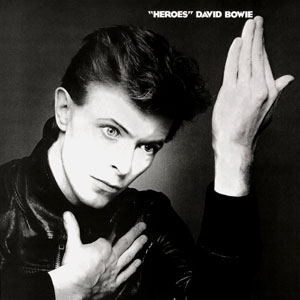 Adrian Belew

Belew joined Bowie in the '70s to play Fripp's parts, on the recommendation of Brian Eno… Fripp and Belew would later join together in King Crimson.

Bowie and producer Eno put Belew through the mincer for the Lodger album. Belew said on his website: "The record was [initially] to be called Planned Accidents and so they wanted to capture my accidental responses to the songs by not allowing me to hear them beforehand! So I would go upstairs into the recording room, put on my headphones, look into the closed circuit camera and say, 'what key would this one be in?' I'd hear a disconnected voice, 'don't worry about the key, when you hear the count off just start playing something.'"

On Lodger Belew splatters avant-garde guitar as only he does, yet "planned accidents" was a mad experiment that worked. Belew says, "David told me "Boys Keep Swinging" was written with me in mind."

Stevie Ray Vaughan and Nile Rodgers

SRV was a bit-player in Bowie's career. But what parts. SRV's soloing on "Let's Dance" and "China Girl" helped catapult Vaughan's career, yet Bowie and SRV apparently mixed like oil and water. SRV quit/was fired just before Bowie's huge Serious Moonlight tour – many reasons have been offered by different people, but we're not going there for legal reasons. Earl Slick returned to play on the tour. But, of course, Let's Dance also benefitted from the production and guitar genius of Nile Rodgers – he plays most of the album's rhythm guitars. And Carlos Alomar is in there again, as well. Let's Dance remains Bowie's biggest-selling album.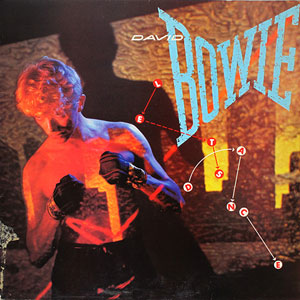 Peter Frampton

Frampton and Bowie were pals at Bromley Technical School. But they'd never played together professionally until Bowie's Never Let Me Down and the subsequent Glass Spider tour. Neither got any good reviews, but Frampton sees it differently.

"The '80s were a difficult period for me," he told M Magazine. "It wasn't until my dear friend David Bowie got me out on the road for the Glass Spider tour and on his Never Let Me Down record and reintroduced me as a guitar player around the world. I can never thank him enough for believing in me, and seeing past the image of the satin pants and big hair to the guitar player he first met when we played together in school."

Reeves Gabrels

Gabrels was with Bowie, on and off, from 1987 to 1999. The Tin Machine albums they made together weren't Bowie's most commercially successful but, like Fripp and Belew, Gabrels is an avant-garde leaning guitarist and writer with the power to surprise. Gabrels also worked on Bowie's Outside (1995), Earthling (1997), and Hours… albums though at times, you'd be pushed to realize it's actually guitars being played.

Gabrels later told MusicDish in 2002 that Tin Machine "was a volatile mix of personalities." He also added, "It is always a bittersweet compliment to me when fans, writers and reviewers say that my 'unique' guitar style was important in defining the sound of any of the records I did with David. The reason for that is the fact that on most every album I have done with him, I also co-wrote the majority of the songs and co-produced.

"I may be overly sensitive to this issue, but I am continually amazed by the number of musicians, fans and music critics who seem to be unaware of the amount of songwriting I did with David or my involvement as a producer."

Other guitarists, of course, have played on Bowie albums. So: who's your favorite David Bowie guitarist?
Tags :

Topics :

Entertainment_Culture

Social :

Entertainment_Culture

Locations :

London, North England

People :

Adrian Belew, Bob Dylan, Brian Eno, Carlos Alomar, Crimson, David Bowie, Earl Slick, Frank Madeloni, John Lennon, Kurt Cobain, Les Paul, Mick Ronson, Morrissey, Nile Rodgers, Peter Frampton, Robert Fripp, Stevie Ray Vaughan, Tony Visconti, Van Morrison




---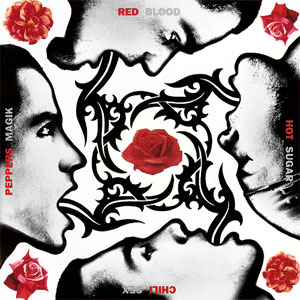 Playing backup to a lead guitarist who gets all the attention. If you've ever doubted the importance of the bassist, imagine any song by the likes of AC/DC, The Who, or the Rolling Stones without bass — it would sound flat and incomplete. It is the bassist's job to fill out the sound and give depth to a band's music. But some bassists go above and beyond that main requirement. Here we'll take a look at some of the best bass players to ever walk the earth. Who did we forget? Let us know in the comments!

Flea
If there is one bass player that is instantly recognizable it has to be Flea of the Red Hot Chili Peppers. When you hear that unique slap bass sound that Flea has developed you know right away that it's him, even when he's guest starring on someone else's song, like Alanis Morissette's breakthrough single "You Oughta Know." Flea comes from a jazz background, having originally started his musical career playing the trumpet, and it seems as if he draws a lot of inspiration from that genre in his bass playing.

Pino Palladino
The least known person on this list is probably Pino Palladino. But that doesn't mean he is any less deserving of being on this list. Palladino has mainly worked as a session musician, but after John Entwistle's passing he has stepped in to fill the void he left in The Who, a job that he was quite clearly made for. Pino Palladino is also one third of the John Mayer Trio, along with John Mayer (of course), and drummer Steve Jordan.

Geddy Lee
Recent Hall of Fame inductee Geddy Lee of Rush is basically the original that many bassists try to imitate. What makes Lee so special is the fact that aside from playing some of the most intricate bass lines ever heard, he does it while singing. Sometimes he even adds keyboards to the mix, while playing bass notes with foot pedals.

Stefan Lessard
Stefan Lessard joined Dave Matthews Band when he was only sixteen years old. In fact, when the band would perform in bars they would actually have to sneak him in. Just like his band mates, Lessard is an incredibly gifted musician. He plays the bass as if it were a lead instrument. If you want to hear a great example of Lessard in action, check out any live recording of DMB doing "All Along The Watchtower." Stefan does the most intricate and melodic bass intro that sets the mood for the entire song.

Les Claypool
Master funk bassist Les Claypool admits being heavily influenced by another bassist on this list: Geddy Lee of Rush. Claypool was able to take those influences, master them, and turn them in to his own style, which was the back bone of his band Primus, probably the wackiest band to ever cross over to mainstream success.

John Entwistle
The Who bassist John Entwistle passed away far too early at the age of 57. But the legacy he left behind is remarkable. Entwistle was the only possible choice to match the talent of Pete Townshend. His bass playing was so melodic, it could at times be mistaken for the lead guitar part.

Cliff Burton
Cliff Burton's contribution to music only consisted in the first three Metallica albums, Kill 'Em All, Ride The Lightning, and Master of Puppets. But with those three albums, Master of Puppets in particular, Burton set the bar for what a bassist in a metal band could do. It seems to be a common theme that great bass players know how to push their instrument to the limit, making it sound like more than just bass notes backing up a lead guitarist.

John Paul Jones
Just like his Led Zeppelin band mate Jimmy Page, John Paul Jones started out as a session musician. Jones masters multiple music styles, having played bass in the studio for such diverse artists as Cat Stevens and Jeff Beck. Along with the late John Bonham, John Paul Jones provided the most solid and recognizable rhythm section a band could have.

Billy Sheehan
When you see Billy Sheehan playing the bass live, your jaw will most certainly drop by the sheer speed with which he plays the bass. It is really hard to grasp that a human being can play like that. Sheehan has played bass with the likes of Steve Vai, and David Lee Roth, as well as his own band Mr. Big. In Mr. Big, Sheehan and guitarist Paul Gilbert use power drills with guitar picks mounted on them to play the song "Daddy, Brother, Lover, Little Boy" as if they weren't playing fast enough already.

Phil Lynott
It's easy to forget that aside from being a great front man and songwriter, Phil Lynott was also an excellent bass player. His bass lines are some of the most inventive you will find in rock music. You also have to keep in mind that Lynott played them while singing — that takes some serious skills! Phil Lynott left this world way too soon, but at least he left behind a great collection of music that is still in heavy rotation on rock radio stations all over the world.
Tags :

Topics :

Entertainment_Culture

Social :

Entertainment_Culture

People :

Alanis Morissette, Big, Billy Sheehan, Burton Cliff Burton, Cat Stevens, Cliff Burton, David Lee Roth, Flea, Geddy Lee, Jeff Beck, Jimmy Page, John Bonham, John Entwistle, John Mayer, Les Claypool, Lover, Paul Gilbert, Pete Townshend, Phil Lynott, Pino Palladino, Stefan Lessard, Steve Jordan, Steve Vai




---