Posts from June 2013
It's generally held that 1967 was a landmark year for rock music. Jimi Hendrix's Are You Experienced, Cream's Disraeli Gears, The Beatles' Sgt. Pepper's Lonely Hearts Club Band – all of those albums were released that year and they all had an instant and jarring effect on music history, with particular impact on guitarists. A similar impact was felt around the world in 1991 with the release of several extremely influential albums – U2's Achtung Baby, Red Hot Chili Peppers' Blood Sugar Sex Magik, Pearl Jam's Ten, My Bloody Valentine's Loveless, Primal Scream's Screamadelica). Among this elite crop were a pair of very different but equally epoch-changing records: Nirvana's Nevermind and Metallica's self-titled album (often referred to as the Black Album due to its distinctive monochromatic cover).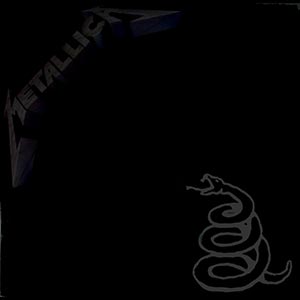 Metallica had been on the brink of breaking through to the mainstream for a few years. They even scored a minor hit in the form of "One" from 1988's …And Justice For All. But it wasn't until the epic opening section of "Enter Sandman" crept onto radio in July 1991 that the band really exploded into the mainstream. Likewise, Nirvana had been around since 1987 and had sold 40,000 copies of their debut album Bleach in 1989, but Nevermind really busted things wide open for the band.
Like a huge rock dumped in the path of a small stream, the release of the Black Album on August 13 and Nevermind on September 24 seemed to split the direction of guitar playing - and therefore rock music in general – into two distinct paths. One side - the Nirvana-influenced side – favored rougher technique, grittier tones and relatively minimal production. The other side, championed by Metallica acolytes, preferred a heavier, more technically precise sound. The rise of grunge is well documented, and while Nirvana's success helped open the door for their contemporaries, it also opened the floodgates to a surge of imitators. Similarly, the bottom-heavy sound of the Black Album can be heard as an influence on many later recordings, from the immediate aftermath to now, twenty years later.
Black Album producer Bob Rock seemed to take some of the Metallica guitar tone with him when he produced Motley Crue's self-titled album in 1994: the single "Hooligan's Holiday" prominently displays a very Metallica-like rhythm guitar tone in its chorus. Anthrax's The Sound Of White Noise features similar high production values and song structures; and Testament's The Ritual exhibits similar structural streamlining and an increased focus on melody, as did Megadeth's Countdown To Extinction. Did these bands change their approach because that was the way metal was evolving, or were they encouraged by their labels to veer more towards the formula that worked so well for Metallica? It's impossible to say, but intriguing to ponder. It's undeniable that after Metallica led the way, metal became much more mainstream. Pantera's Far Beyond Driven debuted at #1 in 1994, while a year earlier Morbid Angel became the first death metal band to sign with a major label (Giant, a joint venture of Warner Bros. Records and Irving Azoff).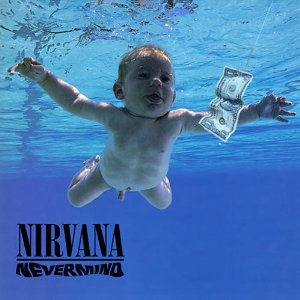 As Bullet For My Valentine's Matt Tuck told this writer for Mixdown magazine in 2010, "I learned guitar by putting on Metallica records. It was as simple as that. I didn't get any coaching, any books. It was just something that was hugely influential for me. As soon as I heard that band I thought, 'I want to be that.' Tuck said that from there he bought the albums, saved up a guitar, learned about tuning and power chords, and that was it. "I just sat down for a couple of years and literally played for hours in my bedroom until I could play every Metallica song," he said. "Then I moved on to other bands like Machine Head, Pantera, Slayer, Megadeth, Testament - all these cool guitar-based metal bands." Today Bullet For My Valentine are one of the most successful of a new breed of metal bands, along with Avenged Sevenfold and Trivium, who wear their Metallica influences on their sleeves.
As for Nirvana, Kurt Cobain's distinctive vocal delivery and Pixies-inspired quiet verse/distorted chorus songwriting style were echoed a couple of years later by bands such as Bush and Silverchair, then on through Lifehouse in the early noughties and to modern bands like 30 Seconds To Mars. In fact 30STM vocalist Jared Leto is a declared Nirvana fanatic – he performed Nirvana's "Pennyroyal Tea" dressed as Cobain on the 17th anniversary of Cobain's death.
What was it about Cobain that galvanized guitar players of the era so thoroughly? Well, for starters, the genius simplicity of his riffs meant they weren't as difficult to master as Metallica's, and perhaps that made them more accessible to kids picking up an axe for the first time to learn a few songs. His guitar solos were typically reflections of his vocal melodies, which made them extremely memorable and playable (since Cobain didn't pack his melodies or solos with billions of notes). And his guitar tones weren't as difficult to replicate as Metallica's. Free of excessive studio processing, Cobain's guitar sounded much more like the average guitar in the average room, compared to Metallica's ultra-crafted sounds. It's easy to imagine young players in 1991 picking up a guitar for the first time to learn songs from each of these two classic albums, and finding that the simpler technical nature of Cobain's riffs (combined with their intriguing harmonic content) was easier to approximate that the complex thrash riffage of Metallica, which required a degree of endurance and precision to nail.
Twenty years on, the division between grunge fans and metal fans has long since disappeared, leveled out by two decades of distance and hindsight. Would the last twenty years have sounded different if Nevermind and the Black Album were released a couple of years apart instead of five weeks? Would the alternative boom of the '90s have happened if Metallica hadn't warmed radio up to the idea of playing heavier music? And would metal have reached mainstream acceptance if alternative hadn't made it okay for darker-sounding music to chart, compared to the boppy optimism of the 1980s?
Finally, here's an interesting little piece of trivia to mull over: Nevermind was recorded in May and June 1991. Although Metallica started recording the Black Album in October 1990, the band were putting the finishing touches on the record in May, with sessions finally wrapping up in June. It's enticing to ponder whether the two songs that defined the respective albums – "Smells Like Teen Spirit" and "Enter Sandman" – were (at least partly, given Metallica's propensity for overdubs) recorded at the same time.
---
2013 is a good year for Ronnie Wood. He's just turned 66 – "I'm really lucky to have survived everything I put myself through," he admits. Plus, The Rolling Stones play the Glastonbury festival for the first time ever on June 29. Wood was key in persuading his fellow Stones that "we must do this."

When you're in a band with Keith Richards, you'll always be "the other guitarist." It wasn't long ago that the other Stones referred to Wood as "the new boy" (he joined in 1975!)

But "Woodie" has his own unique skills, wit, wisdom and plenty of stories…

On playing bass for Jeff Beck in The Jeff Beck Group

"Some people thought, 'Oh, you can't go to bass, it's an inferior instrument if you're a guitarist," he told Guitar Player. "But it's the other way around. I'm really glad I had that training on bass, because when I went back to guitar I had a whole new viewpoint."

On his straight guitar-to-amp tone

"Effects are not that stunning unless you're a master of them," Wood told Guitar Player. "The wah-wah pedal sickens me unless it's played by Clapton, Page, Beck, Hendrix, or Zappa maybe." He also told Premier Guitar, "[U2's] Edge said to me, 'How do you get that tone?' And I said, "Just turning it up to 10 and hitting the full volume." I don't use effects… very rarely. And he's Mr. Effects, and he can't understand how to do it."

On how he influenced Slash

Speaking on his new Absolute Classic Rock radio show in 2010, Wood said, "Slash, I remember him as a kid spying on me when I was playing guitar, and I'd teach him little licks." Wood also added he's learned licks off Slash. "It's really good. He's a great guy to play with, and he's great at interacting, a good weaver, you know. We can weave, like me and Bobby Womack do, and me and Keith Richards do."

Here's Ronnie and Keith jamming and weaving those guitars backstage on Gibson jazzboxes.



On working with Billy Gibbons, another guest on Wood's album I Feel Like Playing (2010) on the track "Thing About You"

"I'm very chameleon-like," Wood told Vintage Guitar. "It's me sounding like Billy Gibbons, and him sounding like me. We're weaving together in the solos, so that quite honestly I don't know where I start and leave off, where Billy takes over, and vice versa. It's nice to know it's not cut-and-dried, like he's doing this bit and I'm doing that bit.

"Weaving is something I've been doing with Keith Richards since we started playing together. It's an ancient musical form where we just 'talk' to each other through our guitars."

On the difference between The Stones and his own solo records

Wood told Premier Guitar, "On a Stones album, for a start, you have to get it passed by 'the board.' Jagger and Richards don't accept a suggestion very easily, because they've already got it sewn up. So you've got to have a pretty good song to get it by the board - which I respect."

On briefly sharing an apartment with Jimi Hendrix in 1967

"Jimi was quite a gentle flatmate," Wood told Shortlist. "He gave me a dog - a basset hound called Loopy. We were living with Pat Arnold, who was the singer in The Ikettes, but she threw me and Jimi out because the dog kept sh*tting everywhere. Jimi said, 'I'm going back on tour, Ronnie. Will you take my dog?' I had a little house in Kingston [west of London] at the time, so I took her with me. Lovely dog, I'd completely forgotten Jimi gave her to me.

"Neither of us were there long enough. But we did used to sit on the bed and exchange ideas on the guitar. Jimi could flip it over and play left or right-handed equally well."

On working with Rod Stewart, in the Jeff Beck Group, The Faces and solo…

"It's not easy playing with Rod," Wood told Guitar Player. "But he just makes you feel good - as long as you're playing in the pocket." Here's Woodie and Rod on MTV Unplugged" - in the pocket" playing from Ronnie included.



On whether he's read Keith Richards' autobiography Life.

"We don't do each other's books in The Stones," Wood told Shortlist. "When mine was published, no one said, 'You've got a great book Ronnie, I read it.' Nobody even bothered to mention I had one out. I have got Keith's, he gave me a signed copy. It's a bit of an undertaking though, isn't it? I've looked at the pictures."

On working with fellow "madmen" Chuck Berry and Keith Richards

Also on his Absolute Radio show, "Honest Ron" said, "I have many a story about Chuck, especially when I lived in New York. I used to play with him quite a lot, and he'd always have to have the money up front in his guitar case and he'd leap straight from the stage with the guitar case full of money, throw it offstage and into the cab.

"Once, Keith was there in the audience and Chuck came off stage and Keith ran up behind him, tapped him on the shoulder, at which Chuck turned round and went whack and smashed Keith in the eye, gave him a big black eye. Keith said 'What you do that for? I was only trying to say hello, Chuck!'"

On his dual devotion of painting…

"I always looked up to my brothers Art and Ted, both musicians and painters themselves," Wood told Uncut. "There wasn't one moment where music took over. In my life and forever, art and music have been intertwined. The others [Stones] have always supported me in what I do. It's part of me and always has been. I've been nicknamed 'Ronnie Rembrandt,' an incredible compliment." Learn more about Wood's art at ronniewood.com.

On keeping playing

"I just love to keep playing. Y'know, keeping my fingers hard at the end - otherwise, you give it a few months and they start to go soft. It's no good. You've got to keep working. Keep painting and keep playing."

Tags :

Topics :

Entertainment_Culture

Social :

Entertainment_Culture

Locations :

Kingston, London, New York

People :

Also, Art, Billy Gibbons, Bobby Womack, Chuck Berry, Keith Richards, Pat Arnold, Rod Stewart, Ronnie Rembrandt, Ronnie Wood, Slash, Speaking, Vintage Guitar, Woodie




---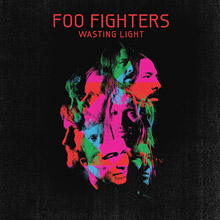 Foo Fighters drummer Taylor Hawkins spoke to Billboard on the state of the band's next album, the follow up to 2011's Wasting Light. According to Hawkins, the album is in the planning stages by Foo Fighters main man Dave Grohl: "Dave has his brain working overtime, like usual, and he's got a lot of great ideas, both musically and conceptually -- none that I can speak of at this moment, but it's gonna be great. It's gonna be cool."
Hawkins also suggested that he believes that the band's best work is still ahead of them, saying: "You always want every one of them to be the best one you've ever done, and you always think you haven't done your best one. Although some people may feel we have, I still think we haven't written our 'Hotel California' or our 'Bohemian Rhapsody' or whatever. Every time you start a record, you have to be, like, ready to [expletive] kill yourself or it's not gonna be any good."
---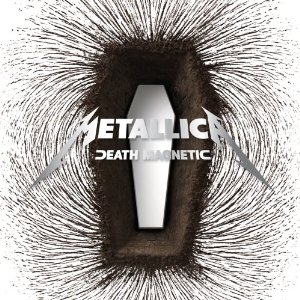 Metallica released their latest studio effort,
Death Magnetic,
in September 2008 - almost five years ago, and the band's fans are getting eager to hear new material from the metal giants. Drummer Lars Ulrich told
Rolling Stone
that the band isn't in a hurry to put out new music: "I understand there are people waiting for a new record, and so are we. But I can't stress about it. It's not like, '[expletive], hurry up and get this record out.' Hurry up for what? So we can go play gigs? We already play gigs. We'll get there."
Even though new music from Metallica seems distant at this point, it's not like the band members are out of ideas. According to Rolling Stone, Ulrich estimate that the band have come up with a staggering 600 song ideas! These apparently stem from rehearsals and jam sessions while on tour. Next on the agenda for Metallica is the IMAX release of Metallica Through The Never, where a Metallica live performance is interspersed with a story line centered around a fictional member of the band's road crew.
---
BELINDA CARLISLE. "Go-Go's". An MTV sensation who was an absolute doll. Hits like "Mad about You" and "Heaven on Earth". California girl who's still performing. Now 54.

KATY PERRY. Current hit monster. She's the "it girl" both musically and on video. The total package. A plus she's not dating John Mayer anymore. I'm sure he'll tell us all about it.

GWEN STEFANI. No doubt about Gwen...she ain't no Hollaback Girl!. She's Katy Perry ten years ago and still hot at 43.

STEVIE NICKS. Still sultry in her 60's, Stevie was about as sizzling as one can get starting in the mid-70's. What a different voice with the face of an angel.

SUSANNA HOFFS "The Bangles". Another California girl who's also now 54 and still on the road. Remember "Walk like an Egyptian"?

just missing;
*PATTY SMYTH. "Scandal". Mrs. John McEnroe.
*DEBBIE HARRY "Blondie" Now 67.
*WHITNEY HOUSTON. Before the coke, Bobby Brown and the coke.
*ANN-MARGRET. My first crush. Viva Las Vegas with Elvis, 1964.
Tags :

Locations :

California

People :

ANN-MARGRET, BELINDA CARLISLE, Bobby Brown, DEBBIE HARRY, GWEN STEFANI, John Mayer, John McEnroe, KATY PERRY, PATTY SMYTH, STEVIE NICKS, SUSANNA HOFFS, WHITNEY HOUSTON




---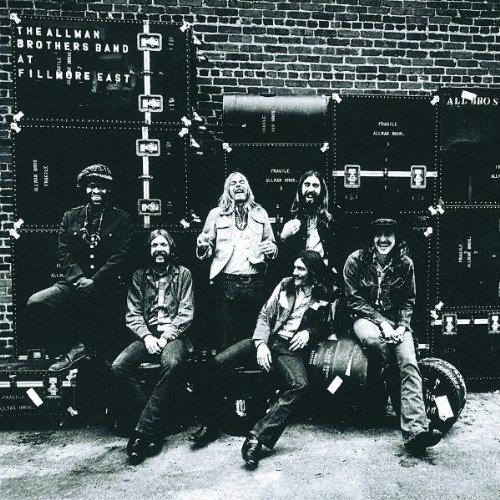 At 24 years old, the world lost Duane Allman – guitarist and co-founder of the the Allman Brothers Band – far too soon, but his legacy and influence on the guitar lives on. In the following feature, we look through some past interviews with Allman, his friends and family to find out more about this rock 'n' roll guitar legend. Also, look for Gibson's all-new Custom Duane Allman guitar to arrive this summer.
Duane on developing musical talent, as told to Guitar Player Magazine (via True Fire):
"Develop your talent, and leave the world with something. Records are really gifts from people. To think that an artist would love you enough to share his music with anyone is a beautiful thing. That's fascinated me ever since I piled up my motorcycle. Miles Davis does the best job, to me, of portraying in the innermost, subtlest, softest feelings in the human psyche. He does it beautifully. He's a fascinating talent, man, a marvelous, marvelous man and a great entertainer. And John Coltrane, probably one of the finest most accomplished players, took his music farther than anybody I believe I ever heard."
Duane's daughter, Galadrielle Allman, on her father's playing style, as told to KUNC.org and NPR's Scott Simon:
"He's unique, you know. He's a slide player who took it into a rock venue, which really hadn't happened before," she says. "He really had a special touch with that and I think people really respond to that sound. It's got sort of a vocal quality — it almost sounds like a horn. And I think it conveys emotion particularly well. ... It just kind of gets inside of you."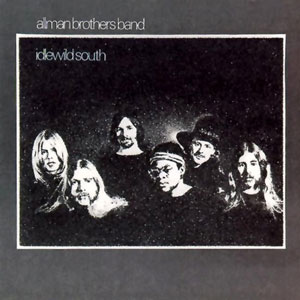 Friend and guitar mentor Jim Shepley on Duane's first vehicle, as told to Jas Obrecht and Guitar Player Magazine:
"A motorcycle. It was a Harley Davidson 165. We also rode motors together. That's another thing we did together quite a bit. The three things we did was get high and be drunk, ride motorcycles, and play guitar. And probably play guitar about 50% of the time, and the other 25% to each one of the other things. Right after the Harley, he got himself a Triumph 500, and he'd race up the street, lifting up the front end at 90 miles an hour. Then after that they moved over to an Oldsmobile wagon, and he kind of got out of motorcycles for a while. They had the Oldsmobile wagon, which they carted all the equipment around in, and that's what they drove to all these places. They went to St. Louis in it. They had that for quite some time. Then after that, I really don't know what they got."
Duane on rock music speaking to the times, as told to Guitar Player Magazine (via True Fire):
". . . Yeah! It's a like a newspaper for people that can't read. Rock and roll will tell you right where everything's at. It's just something to move your feet, man, and move your heart and make you feel good inside–forget about all the bullshit that's going on for awhile and fill up some of the dead space."
Friend and guitar mentor Jim Shepley on what Duane wanted to do when he grew up, as told to Jas Obrecht and Guitar Player Magazine:
"Oh, he only wanted to be one thing – a rock and roll star. He wanted to be that from the first day that I was sitting there with him, showing him Jimmy Reed licks. The first thing he wanted to do was be a rock and roll star. That's what he said: 'Hell, I'm quittin' school, I'm getting' a job in music, and that's the end of that.' If I had that kind of dedication, I'd be president or whatever. I mean, that guy had a lot of nerve. He'd tell somebody off if they bugged him. He had nerves to do anything. He was a little guy with a lot of charisma. He's was only about 5'7″, 5'8″, at the top, and he was real thin, extremely thin. But he didn't appear thin and small when you saw him, because he had that charisma and that long red hair. The minute he came in a room, you knew he was there."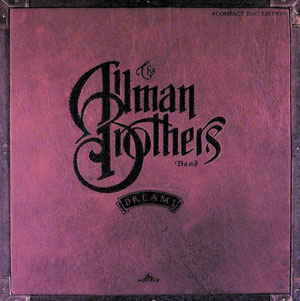 Duane's daughter, Galadrielle Allman, on getting to know her father better, as told to Radio.com:
"I've learned more about him in the last four years than I ever knew before. I talked to his friends, I spent time with my family and this project really brought it home. I learned that he had a remarkable work ethic. He had a fire in his belly to keep getting better. He loved to be challenged by the people around him. That's inspiring even if you're not a musician."
Gregg Allman on Duane's favorite guitar players, as told to Jas Obrecht and Guitar Player Magazine:
"B.B. King – he loved B.B. King! Over the years he loved everybody from Chuck Berry to Kenny Burrell. I mean, you name it. He dug everybody. Back then, Johnny Guitar Watson – he liked him. He got into that real old blues stuff, loved Robert Johnson. He just loved any kind of guitar playing."
Duane's daughter, Galadrielle Allman, on seeing Derek Trucks perform with Gregg Allman, as told to Radio.com:
"I don't think anyone who sees Derek [playing] can't help but to think of Duane. Derek was named after Derek & the Dominoes, he's the inheritor of a huge legacy. In some ways, he's Duane's inheritor just as much as I am. That's a heavy load to carry. But he's his own person. I think it's kind of incredible that he s dealt so well under that kind of pressure. He's his own person. But you see him lean over and talk to Gregg onstage, you see them interacting on stage – it's moving. They have a special relationship. If he can make Gregg feel like Duane's there with him, then I think that's beautiful."
Duane on blues and jazz music being similar, as told to Guitar Player Magazine (via True Fire):
"Yeah, it really is, man. It's just that as human feelings become more complex, as the world gets a little bit more divided and intelligent, complexity is the only difference between blues and jazz. It's all the portrayal of the feelings and the soul in a medium other than words. You can either complain and say, "Oh man, I really feel bad," or you can put you sadness into a musical context and make it desirable. Nobody wants to hear anybody bellyache, but everybody want to hear him play the blues. You can say the same thing, but make it to where it's a little less offensive to your fellow man by playing it with music."
Gregg Allman on whether he and Duane had instruments in their house when they were growing up, as told to Jas Obrecht and Guitar Player Magazine:
"No. No, we didn't. When we started school, we both wanted to get into the band. We went to military school, and we both wanted to play trumpet, and we lost interest in it. My mother always called it her folly, because back then $200 for a trumpet, you know, that was quite a bit."
Tags :

Topics :

Entertainment_Culture

Social :

Entertainment_Culture

Locations :

St. Louis

People :

B.B. King, Chuck Berry, Derek Trucks, Duane Allman, Galadrielle Allman, Gregg Allman, Jim Shepley, Jimmy Reed, John Coltrane, Johnny Guitar Watson, Kenny Burrell, Miles Davis, Robert Johnson, Scott Simon




---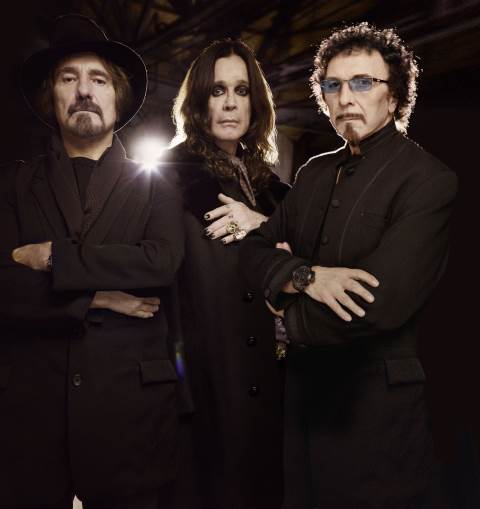 He's one of the most important metal vocalists of all time, but Ozzy Osbourne says he identifies more with the heavy blues-rock of the 70s than the term 'heavy metal.'

Speaking to CNN, Osbourne Ozzy said, "I have never ever ever been able to attach myself to the word 'heavy metal' — it has no musical connotations. If it was heavy rock, I could get that, but the '70s was kind of like a bluesy thing, the '80s was kind of bubblegum-frosted hair, multicolored clothes and the '90s was kind of grungy."

Ozzy went on to say that he would often hear from bands that Black Sabbath was a huge influence on them, and "I could go, 'Oh, yeah, I can see that,' but other bands... what part of that is inspired by us? Some of it is just angry people screaming down a microphone!"

As for the legacy Black Sabbath will leave behind, Ozzy puts it all down to good-old-fashioned determination and honesty. "Black Sabbath wasn't some band created by a London mogul," he said. "We were four guys who had a dream that became bigger than expectations. It's been the best thing that ever happened to me."
---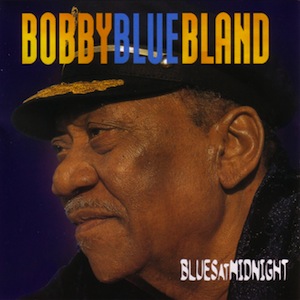 Blues and R&B great Bobby "Blue" Bland, often called 'the Sinatra of the blues' has died of complications from an ongoing illness at the age of 83.

Memphis Music Foundation's Pat Mitchell Worley broke the news on Memphis station WREG, writing, "It is a great loss for the blues and for Memphis Music. He was a trail blazer and his music will be missed." Bland's son Rodd Bland said "He's always been the type of guy that if he could help you in any way, form or fashion, he would."

Bland was born Robert Calvin "Bobby" Bland in Rosemark, Tennessee in 1930. He began singing in local gospel groups in Memphis before becoming part of the Beale Street scene alongside the likes of Johnny Ace, Junior Parker and B.B. King.

Prior to a stint in the US Army, Bland recorded for the Modern and Chess labels. After returning from service he signed with Duke Records for his #1 R&B hit Farther Up The Road (1957). Decades of hits followed, and Bland was inducted into the Blues Hall of Fame in 1981 and the Rock and Roll Hall of Fame in (1992). He was honored with the Grammy Lifetime Achievement Award in 1997.
Tags :

Topics :

Entertainment_Culture, Human Interest

Social :

Entertainment_Culture, Human Interest

Locations :

Memphis, Rosemark, Tennessee

People :

B.B. King, Duke Records, Johnny Ace, Junior Parker, Pat Mitchell Worley, Robert Calvin, Rodd Bland




---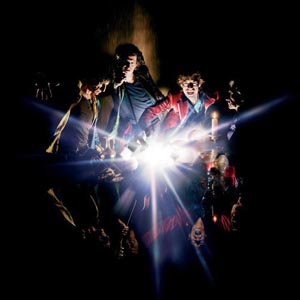 The Rolling Stones have released their entire back catalog on iTunes as part of the band's ongoing celebration of their 50th anniversary. The massive collection spans the group's complete history, from their first single (a 1963 cover of Chuck Berry's "Come On") to last year's GRRR! compilation. All the recordings have been remastered specifically for iTunes, and are available at a special store section devoted exclusively to the Stones' music. Other items available at the one-stop destination include the Rolling Stones 50 eBook, a Rolling Stones app, film documentaries and live performances. Notable among these are Charlie is My Darling – Ireland 1965, Ladies and Gentlemen: The Rolling Stones, Rock and Roll Circus and the recent documentary, Crossfire Hurricane.
---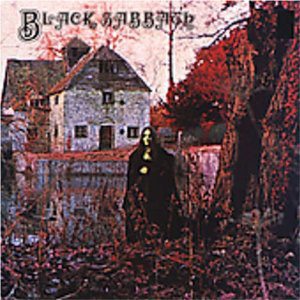 No one seems more surprised than Ozzy Osbourne by the resounding success of Black Sabbath's new album, 13. In a just-published interview with London's The Telegraph, the Sabbath frontman said, "This has really freaked me out. I knew it was a [expletive] good album, but when somebody just told me it's gone top in 50 countries -- I didn't know there were 50 countries, and I'm number one in all of them!" Osbourne admitted it was his outsized ego that scuttled the band's attempt to record eleven years ago. "I was riding on this cloud of being television's new megastar for five minutes," he explained. "I was doing well on my own, so it took me a while to get that balanced out in my head. I mean, it's not Ozzy Osbourne and Black Sabbath. It's [expletive] Black Sabbath. It's different from me doing my own thing." Ironically, Tony Iommi's lymphoma diagnosis actually helped solidify the 13 project. "The funny thing is, my whole situation finally got us cracking and brought us all more together," said the guitarist. "Everybody realized, like, wow, what could happen here."
---