Posts from March 2014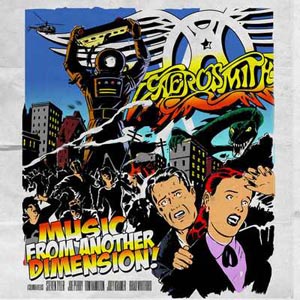 Aerosmith and Slash will tour the US together later this year.
Slash and Aerosmith's Joe Perry both confirmed the news on Twitter over the weekend.
Perry announced "It's official- we just talked, Aerosmith/Slash USA tour confirmed! Tickets on sale next few wks Soon as dates confirmed. LET ROCK RULE!"
Half an hour later Slash tweeted, "Great news! We'll be touring the US with Aerosmith this summer! Stay tuned for dates. Its going to be a killer tour!"
---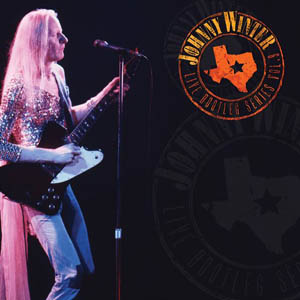 The second installment in Johnny Winter's
Roots
album series includes contributions from several of Winter's high-profile six-string peers. Eric Clapton, Joe Perry, Billy Gibbons and Ben Harper all make guest appearances, along with keyboard legend Dr. John.
Titled Roots 2, the just-completed album is tentatively slated for release in June or July, with two additional installments—Roots 3 and Roots 4—planned for future release.
Speaking to Billboard, Winter said, "I like playing songs from when I was first getting into music. That's just fun to do those songs, lots of good memories. It's [great] to bring it to the people of today who haven't listened to the old music. It's better than anything they hear today." In related news, the 70-year-old blues veteran was profiled in a film documentary—titled Johnny Winter: Down and Dirty—that premiered last week at the South By Southwest Festival in Texas.
---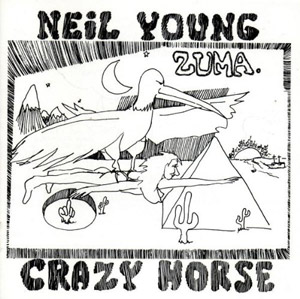 Neil Young and Warner Bros.Records have announced that the release of Young's forthcoming Neil Young Official 2 Vinyl Box Set—originally scheduled to come out on Record Store Day—will now come out in November. The delay was necessary due to several other projects Young has in the works that he wishes to focus on. The set will include the classic albums Time Fades Away, On the Beach, Tonight's the Night and Zuma.
In other Young news, the veteran rocker recently told Rolling Stone he once used 200,000 inferior copies of his 1978 album, Comes A Time, to roof his barn. "That was because it was a mastering error," he said. "The tape got damaged when it went through the airport or something. I had to go back and use a copy of the master--it was a copy, but it had better-sounding playback than the other one. I made a barn roof out of the [inferior LPs]. I used them as shingles."
---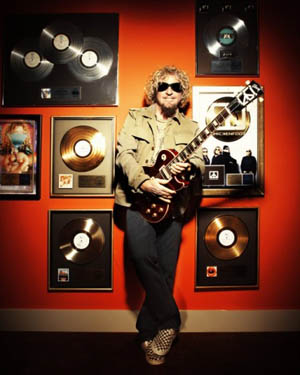 Sammy Hagar and Metallica's James Hetfield have organized a star-studded benefit concert slated for late spring.
Titled Acoustic-4-A-Cure, the inaugural event will take place May 15 at the Fillmore in San Francisco, and will feature appearances by Billie Joe Armstrong, Joe Satriani, and Heart's Nancy Wilson, among others.
Jam sessions, surprise appearances, and once-in-a-lifetime duets are promised. Proceeds from the event—which will consist of all-acoustic sets—will go to the Pediatric Cancer Program at the Bay Area's UCSF Benioff Children's Hospital.
"I've seen firsthand the great work they're doing and how vital community support is," said Hagar, in a prepared statement. "I ran the idea of a benefit concert by James, and we quickly had an amazing lineup of artists on board."
Tickets go on sale this Friday (March 21).
For more information, click here.
---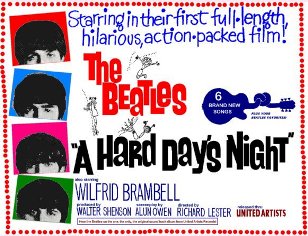 The Beatles' classic 1964 movie A Hard Day's Night is getting a cinematic re-release. The black and white comedy starring the Fab Four has been restored and is ready to once more take the world by storm.
The movie follows John, Paul, George, and Ringo during a couple of days in their lives, at the height of Beatlemania.
A Hard Day's Night, which was written by Alun Owen and directed by Richard Lester, is said to have inspired The Monkees television show. Aside from the four Beatles members, the cast includes Anna Quayle, Bob Godfrey, Patti Boyd, Lionel Blair, and Robin Ray. The movie will be released in theaters and as a digital download on July 4, with a limited edition DVD and Blu-ray to follow on July 21.
Tags :

Topics :

A Hard Days Night Rerelease, classic rock, classic rock music news, Entertainment_Culture

Social :

Entertainment_Culture

People :

Alun Owen, Anna Quayle, Bob Godfrey, George Harrison, John Lennon, Lionel Blair, Patti Boyd, Paul McCartney, Richard Lester, Ringo Starr, Robin Ray, The Beatles




---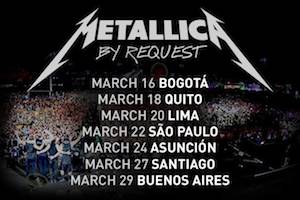 Metallica have unveiled a new song titled "The Lords Of Summer" during the first show of their Metallica By Request tour.
The early fan response to the new song seems positive, with some aggressive thrash riffage, double-kick and harmonized soloing. It seems to fit somewhere alongside the more …And Justice For All-like moments of Death Magnetic.
Metallica By Request allows fans to vote on the set list. Upon purchasing tickets online, fans receive an email with a code allowing them to cast their ballots. Voting for the South American leg of the tour has been completed, but European fans can vote until May 16, and those heading to the Heavy Montreal festival can vote until August 1. The band also allowed Bogota audience members to pick one song towards the end of the set, choosing between "Whiskey In The Jar," "Ride The Lightning" and "Hero Of The Day."
Metallica Bogota Set List:
1. Blackened
2. Master of Puppets
3. Welcome Home (Sanitarium)
4. Fuel
5. The Unforgiven
6. The Lords of Summer (New Song)
7. ...And Justice for All
8. Sad But True
9. Fade to Black
10. Orion
11. One
12. For Whom the Bell Tolls
13. Battery
14. Nothing Else Matters
15. Enter Sandman
ENCORE
16. Creeping Death
17. Ride the Lightning (Vote of the Day Song)
18. Seek & Destroy
---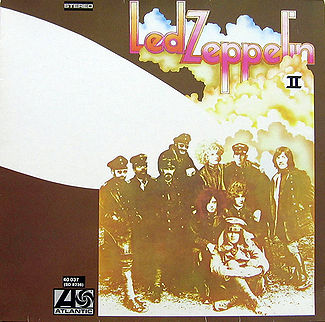 A previously unheard Led Zeppelin track is set to be released for the first time on the band's forthcoming reissues.
"La La" was recorded during studio sessions for 1969 album Led Zeppelin II, and was discovered among a treasure trove of unreleased recordings. The song has been remastered and is included on an upcoming re-release of the album, which will be reissued with a companion disc along with Led Zeppelin's other records. Jimmy Page admits wading through vaults of unreleased material was a major challenge.
Page says, "The material on the companion discs presents a portal to the time of the recording... It is a selection of work in progress with rough mixes, backing tracks, alternate versions, and new material recorded at the time."
Even if you thought you'd heard enough of Led Zeppelin, you can choose to soon hear more. The reissue sets are massive. The reissue of their 1969 self-titled debut features a previously unreleased performance recorded on October 10, 1969 at the Olympia Theatre in Paris. The nine-song set features seven tracks from the album, including an epic 15-minute version of "Dazed And Confused," as well as "Heartbreaker" and "Moby Dick," which would debut on Led Zeppelin II later that month.
Led Zeppelin II , which includes "Whole Lotta Love," features alternate mixes of five songs from the album, including backing tracks to "Thank You" and "Living Loving Maid (She's Just a Woman)," as well as the "new" "La La."
The Led Zeppelin reissue albums are out in June 2014.
---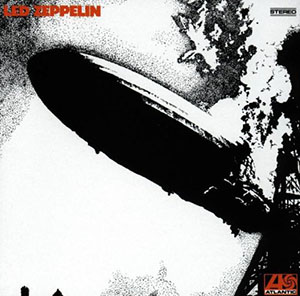 Led Zeppelin fans, mark your calendar. On June 3, the band's first three albums—all newly-remastered by Jimmy Page—will be released in vastly expanded form. Each will be available in multiple formats and with a companion disc featuring previously unreleased material. The companion audio for
Led Zeppelin
features a previously unreleased performance recorded on October 10, 1969 at the Olympia Theatre in Paris. The nine-song set includes seven tracks from the album as well as "Heartbreaker" and "Moby Dick," which would debut on
Led Zeppelin II
later that month.
The Led Zeppelin II companion audio gives fans the first peek into the band's recording sessions, with alternate mixes of five songs from the album, backing tracks to "Thank You" and "Living Loving Maid (She's Just A Woman)" and the previously unreleased track, "La La." The nine tracks featured on Led Zeppelin III 's companion audio offers a further window into the band's recording process, with seven studio outtakes of songs from the album as well as three previously unheard compositions: "Jennings Farm Blues" (an instrumental forerunner of "Bron-Yr-Aur Stomp"), "Bathroom Sound" (an instrumental version of "Out On The Tiles") and their take on the blues classics "Keys To The Highway/Trouble In Mind."
Led Zeppelin , Led Zeppelin II, and Led Zeppelin III will each be available in the following formats:
Single CD - Remastered album packaged in a gatefold card wallet.
Deluxe Edition (2CD) - Remastered album, plus a second disc of unreleased companion audio.
Single LP - Remastered album on 180-gram vinyl, packaged in a sleeve that replicates the LP's first pressing in exacting detail. (For example, III will feature the original wheel and die cut holes.)
Deluxe Edition Vinyl - Remastered album and unreleased companion audio on 180-gram vinyl.
Digital Download - Remastered album and companion audio will both be available.
Super Deluxe Boxed Set - This collection includes:
Remastered album on CD in vinyl replica sleeve.
Companion audio on CD in card wallet.
Remastered album on 180-gram vinyl in a sleeve replicating first pressing.
Companion audio on 180-gram vinyl.
High-def audio download card of all content at 96kHz/24 bit. (Live tracks are 48kHz/24 bit).
Hard bound, 70+ page book filled with rare and previously unseen photos and memorabilia.
High quality print of the original album cover, the first 30,000 of which will be individually numbered.
Led Zeppelin will also include a replica of the band's original Atlantic press kit.
---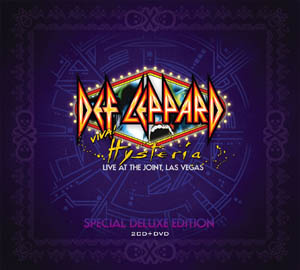 KISS and Def Leppard have announced they will stage a press conference in Los Angeles on Monday (March 17) to deliver "major news."
Though the word is unofficial, a source close to one of the bands has told ABC News Radio that the two groups are planning a co-headlining tour, set to kick off in late June and run through the end of August.
The source went on to say KISS would serve as closing act for all the shows, adding that only U.S dates are planned for now, but that the tour could extend internationally. Def Leppard guitarist Vivian Campbell had previously fueled speculation about a rumored tour in an interview with TicketsThere.com.
Asked about possible shows with KISS and Poison, Campbell replied, "I'd say you'd be half right there, but only half right and half wrong. There will be an announcement of our tour imminently. We're talking a matter of days. It has to be announced because we're almost at summertime." The Monday press conference will stream live on the Live Nation website.
---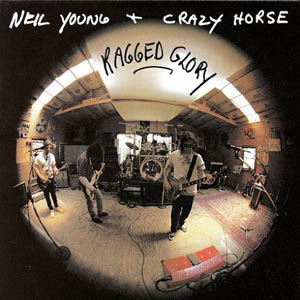 Neil Young's launch of PonoMusic continues to draw reams of attention. Touting the high-resolution music and player to Billboard, the veteran rocker said he's pleased that music fans will at last hear music "that's [sonically] identical to what the artist created" in the studio. "There's [no longer] that depressing aspect … where you make a record and go, 'Wow, too bad no one's gonna hear it [properly]''" said Young. "That really bothered me, and it bothered all the artists. The testimony of those artists speaks for itself. All they have to do is hear it [on Pono], and they go, 'Oh my god, thank you. It's there. It's what we did."
Young went on to say the Pono player—which hits the retail market in October—will always be designed for just one purpose. "This rollout of the player is a basic music player," he explained. "We don't want to do anything other than play music. We're not a phone. Everything else is taken care of at various levels of quality by other people. It's not our focus. Anything that gets in the way of us making a great music player, we're not interested in it. One thing well -- that's all we do.
---