Posts from July 2013
The Rolling Stones have always been fond of bringing other musicians up on stage to jam with them, and on their most recent "50 & Counting" tour they've had a special guest every night. It is always fun when a band bring an unexpected artist up on stage, because it can take a song in a completely different direction. Here we list ten of the best guest appearances with the Rolling Stones, spanning most of their career. Please share your own favorites in the comments section!
Axl Rose & Izzy Stradlin - "Salt of the Earth"
When Axl Rose and Izzy Sradlin were going to join the Rolling Stones on stage in Atlantic City in 1989, they had been asked what song they wanted to do. When they requested "Salt of the Earth" the Stones reportedly had to relearn the song, as it had not been played live before, aside from the version on The Rolling Stones Rock and Roll Circus, which is just Mick and Keith singing to a backing track. The contrast of Axl's high register vocals to that of Mick Jagger's work really well for the song, and it certainly look like Keith Richards and Ronnie Wood were enjoying playing something out of the ordinary. Being how "Salt of the Earth" has only been performed a handful of times, the performance with Axl and Izzy is quite unique.
Dave Grohl - "Bitch"
The Stones have had many guests on their latest "50 & Counting" tour, but Dave Grohl must have been one of the highlights, especially judging from the audience response when Grohl takes the stage. Mick doesn't even have to introduce the Foo Fighters main man, he is instantly recognizable. Grohl both sings, and play his Gibson Trini Lopez guitar, and even takes a solo. Dave Grohl has an ability to make anything he plays sound like his own, and that happens with "Bitch" as well. The song is much heavier than how the Stones would normally play it, much thanks to Grohl's power chords and wailing guitar solo. Check out a video of the performance:
Jack White - "Loving Cup"
Jack White appeared on stage at the Beacon Theatre in New York City for the taping of Martin Scorsese's concert film Shine a Light, where he does a duet with Mick on "Loving Cup." The folksy feel of the Exile on Main Street song, is perfect for White's post-White Stripes folk-rock sound. White told Rolling Stone about the experience: "...for years at White Stripes shows, we played "Loving Cup" [over the PA] as the crowd was leaving. I just wanted to harmonize with Mick. I didn't necessarily want my own verse. But he said, 'Take one.'" If you watch the film, you'll notice the often somber looking White actually has a big smile on his face.
John Mayer - "Champagne and Reefer"
John Mayer has played with the Stones on a couple of occasions, most recently on May 15 this year in Anaheim, CA. Mayer got to play the Muddy Waters classic "Champagne and Reefer." Aside from playing the guitar, this was one of Mayer's first live vocal performances since his throat surgery last year. Mayer got to do two solos, which both meshed really well with Ronnie, and Keith's playing. John really does have a distinct tone, which makes him stand out in a crowd, even when playing with such legends as the Stones.
Muddy Waters - "Mannish Boy"
There are a number of songs that could be chosen from this performance. Mick and the boys dropped in on a Muddy Waters gig at the Checkerboard Lounge in 1981, and ended up joining Muddy on stage. The entire show has been released on both CD and DVD. The 10 minute "Mannish Boy" is one of the highlights, with Waters and Jagger trading vocals back and forth. The Stones look overjoyed to be playing with their hero, and when Buddy Guy steps up on stage, and borrow the mike, Jagger looks almost ecstatic. The song is a great example of how you can do so much with so little - a simple lick that is basically repeated over and over. But it is the subtle nuances in Keith and Ronnie's guitar playing that make the song something special.
Jeff Beck - "I'm going Down"
It took Jeff Beck for the Stones to dust off the Don Nix cover "I'm Going Down." There is a studio version of the band doing it on the Metamorphosis album. The live version from last year with Jeff Beck is about twice as long as the studio recording, with blistering guitar solos from Beck, Wood, and Richards.
Stevie Wonder - "Uptight (Everything's Alright) / (I Can't Get No) Satisfaction"
In 1972 the Rolling Stones toured together with Stevie Wonder. While seeing both acts on the same night must have been amazing, it would have been a once in a lifetime opportunity to see Stevie on stage together with the Stones. Do a search on Youtube and you will find an amazing medley of Stevie Wonder's "Uptight (Everything's Alright)" with the Stones "(I Can't Get No) Satisfaction." Stevie turns the Stones rocker in to a funky beast fit for Wonder's own repertoire.
Buddy Guy - "Champagne and Reefer"
Yes, this song appear twice on this list, but that doesn't matter since it is two completely different performances. While John Mayer's guest spot on the song has a more modern flavor, the version that blues legend Buddy Guy did with the Stones on their Shine a Light film is a true down-and-dirty blues classic. Guy wails on the microphone, and play his polka-dotted guitar as if it's all he's ever done.
Mary J. Blige - "Gimme Shelter"
Mary J. Blige is the only singer aside from Rolling Stones backup vocalist Lisa Fischer who has ever come close to do the original vocals by Merry Clayton justice. Obviously the Stones liked Mary J's performance as well, since she was invited to sing with them twice during their anniversary tour last year, first in London on November 25, and then in New York a couple of weeks later. Check out a video of the performance:
The Black Keys - "Who Do You Love"
Charlie Watts got some help when The Black Keys joined the Stones on stage in Newark last year for the Bo Diddley song "Who Do You Love?" A second drum kit was brought out and Keys drummer Pat Carney helped Watts keep the beat. The other half of the Black Keys, Dan Auerbach, joined in on guitar and vocals. The duo has certainly come a long way from their basement days in Akron, Ohio. Is this perhaps the only time the Rolling Stones have had two drummers on stage? Let us know in the comments.
Tags :

Topics :

Entertainment_Culture

Social :

Entertainment_Culture

Locations :

Akron, Anaheim, Atlantic City, California, London, New York, New York City, Newark, Ohio

People :

Axl Rose, Buddy Guy, Charlie Watts, Dan Auerbach, Dave Grohl, Izzy Sradlin, Izzy Stradlin, Jack White, Jeff Beck, John Mayer, Keith Richards, Lisa Fischer, Martin Scorsese, Mary J. Blige, Merry Clayton, Mick, Mick Jagger, Pat Carney, Ronnie Wood, Stevie Wonder




---
On July 20 1969, 44 years ago, man first set foot on the moon via the Apollo 11 space mission. Neil Armstrong and Buzz Aldrin became living legends. Pity "the other one," astronaut Michael Collins, who didn't get to walk on the moon.
The moon and space travel has inspired musicians and writers for many hundreds of years, of course. The influence of the Moon on music can be good, bad or simply strange.
Here's a "lunatic" soundtrack to mark a legendary day. Please add your own favorites.
10. Inspiral Carpets "Saturn 5"
The U.K. '90s combo were always retro. Here's their homage to Saturn V (Five), the name of the rocket that launched the Apollo 11 mission in 1969 - when the band members were kids. Farfisa organ, Les Pauls, references to JFK's murder and more are here.

Crew member fact? The Inspiral Carpets' drum roadie of the time was an aspiring songwriter called Noel Gallagher.
9. Creedence Clearwater Revival "Bad Moon Rising"
CCR's John Fogerty wrote "Bad Moon Rising" after watching The Devil and Daniel Webster. Inspired by a scene in the movie involving a hurricane, Fogerty claims the song is about "the apocalypse that was going to be visited upon us." Bad moon!
The lyric of "there's a bad moon on the rise" has gone down in rock folklore as a commonly misheard lyric of "there's a bathroom on the right." Fogerty has even sung the latter in jest in his own live shows. "Bad Moon Rising" is simple to play with A, D, G and Bminor chords only, but…

Tuning fact? Fogerty actually played those chords in an Open D tuning (DADF#AD.)
8. Ozzy Osbourne "Bark at the Moon"
Ozzy's 1983 song references Moon-influenced insanity (see Pink Floyd at #3) and the same-named album has him pictured as a werewolf. In Balkan folklore, a human-to-werewolf transformation occurs in the Winter solstice, Easter and full Moons. Jake E. Lee plays guitar on the original, but Zakk Wylde took up the baton with some of the most "lunatic" shredding you'll ever see.

Gibson fact? In the video below, Wylde is playing his Zakk Wylde ZV Custom, a hybrid-body shape of a Flying V and SG.
7. The Police "Walking on the Moon"
It was originally called "Walking Round the Room," according to writer Sting. "Walking Round the Room was a stupid title," says Sting, "so I thought of something even more stupid which was Walking on the Moon."
Even more stupid are the lyrics. "Giant steps are what you take / walking on the moon" is OK. But, "I hope my leg don't break"? Given the Moon's gravity is only 17% of the Earth's, that's highly unlikely to happen. And to think Gordon "Sting" Sumner was previously a school teacher! The Police filmed the "Walking on the Moon" video at Florida's Kennedy Space Center. Lyrical nonsense, but it was a U.K. #1.
6. Neil Young "Harvest Moon"
"Harvest Moon" (also "Hunter's Moon") is a traditional term for the full moons occurring in September and October. The "Harvest Moon" is the full moon closest to the autumnal/fall equinox. Neil Young's 1992 album and song of the same name is considered by many to be the sequel to his 1972 classic mostly-acoustic album Harvest. Another song informed by the Moon's influence on all people.
5. Nick Drake "Pink Moon"
The title track of the mercurial Drake's final album, recorded mainly by just him and his acoustic guitar with occasional piano. Drake played "Pink Moon" in a CGCFCE tuning (which he often used) with a capo at the second fret.
A "Pink Moon" is a full Moon in April, whose name comes from the herb moss pink, or wild ground phlox, which is one of the earliest widespread flowers of the U.K. spring.

Lunar fact? The Moon doesn't actually appear pink, even during a so-called Pink Moon.
4. R.E.M. "Man on the Moon"
This is not about the Moon at all, really. On the surface it's about actor Andy Kaufman, but also about urban mythology. The title and chorus refer to moon landing film conspiracy theories - allusion to rumors that Kaufman's 1984 death was faked, just as movie director Stanley Kubrick supposedly faked Apollo 11's moon landing. Kubrick didn't.
Michael Stipe's oblique lyrics also refer to Elvis Presley – some "lunatics" believe Elvis is alive and well, living on the Moon. The 1999 movie based on Kaufman's life was called Man on the Moon. It's a complex lyric, for sure.

Songwriting fact? Although credited (as always) to R.E.M's Berry/Buck/Mills/Stipe, the main motif for "Man on the Moon" (a C-chord, then shifted up a whole tone) was actually written by "drummer" Bill Berry – in the song's video, he's appropriately "driving the truck." Berry also wrote the music for R.E.M's "Everybody Hurts."
3. Pink Floyd "The Dark Side of the Moon"
Not all "moon songs" are about the place or even space, as we now know. Pink Floyd's biggest-ever album Dark Side of the Moon ponders many themes, but the main one is that of mental illness, or "lunacy". The word "lunatic" is derived from the Latin lunaticus meaning "of the moon" or "moonstruck" (see also "loony.") Does the Moon send people crazy? Well, the moon's gravitational-pull controls the Earth's water tides so the Moon is a powerful thing.
2. Rush "Countdown"
"Countdown" (1982) describes the inaugural flight of STS-1 Space Shuttle Columbia in 1981, with samples of commentary from NASA mission control. Geddy Lee, Alex Lifeson and Neil Peart personally witnessed the launch from Florida's Kennedy Space Center.
Song-inspiring fact? The Rush trio watched from a VIP area called "Red Sector A" – later the name of a 1984 Rush song, but that song is actually about the WWII Holocaust.
1. David Bowie "Space Oddity"
Written and first released in 1969 before the first moon landing, Bowie's song is perhaps the most-enduring ode to space travel. The title was a pun on Arthur C. Clarke's book/the Stanley Kubrick-directed movie of 1968, 2001: A Space Odyssey.
When re-recorded and re-released in 1973, "Space Oddity" became David Bowie's first U.S. hit.
Bowie revived his "Major Tom" character for "Ashes to Ashes" (1979) and "Hallo Spaceboy" (1995). "Space Oddity" recently regained popularity after it was reworked by Canadian astronaut Chris Hadfield, who performed the song while aboard the International Space Station in 2013 for the first music video shot in space.
What are you favorite moon or space songs?
Tags :

Topics :

Entertainment_Culture

Social :

Entertainment_Culture

Locations :

Florida

People :

Alex Lifeson, Andy Kaufman, Bill Berry, Buzz Aldrin, Chris Hadfield, David Bowie, Geddy Lee, Jake E. Lee, John Fogerty, Michael Stipe, Neil Armstrong, Neil Peart, Neil Young, Nick Drake, Noel Gallagher, Ozzy Osbourne, Stanley Kubrick, Sting, Tom, Zakk Wylde




---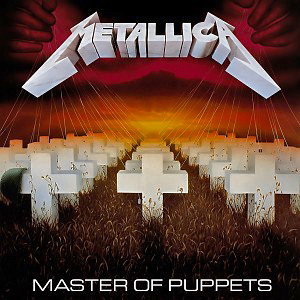 Metallica raised the volume considerably at San Diego Comic-Con over the weekend. The metal group held a Q&A in Hall H, the largest room of the San Diego Convention Center. The event was intended to hype Metallica's upcoming IMAX release
Metallica Through The Never
. On hand, aside from the band, were the movie's director Nimrod Antal, and the star of the film Dane DeHaan.

According to Billboard, Lars Ulrich spoke about the giant stage the band used for the movie, which took up most of the floor space of Vancouver's Rogers Arena where the concert footage was shot: "The stage is the star of the film. [...] Making a movie about a stage, and then bringing it to the people is a cool idea. It's the biggest stage you'll ever see anywhere."

Aside from taking questions from fans, the band also debuted a new trailer for the movie at the event.

Later the same day (July 19) the band held a (not so) secret gig at the nearby Spreckles Theatre. Concert goers, who had all won tickets or been invited to the event, were treated to a 13 song set that included Metallica classics such as "One," "Master of Puppets," and "Enter Sandman."
---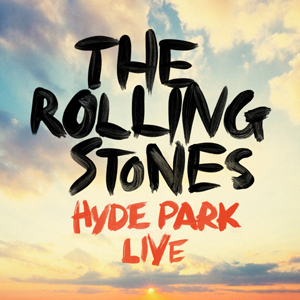 The Rolling Stones have released an iTunes-only live album of their shows in Hyde Park on July 6 and 13.

The album, which is called Hyde Park Live, is comprised of the highlights from both shows. The track list is contain songs from the Stones' entire career; from early tunes like "Ruby Tuesday," and "Paint It Black" to "Doom and Gloom" from last year's greatest hits release GRRR!

Fans of the band better act quickly though, since Hyde Park Live will only be available for a limited time, between July 22 and August 19.
---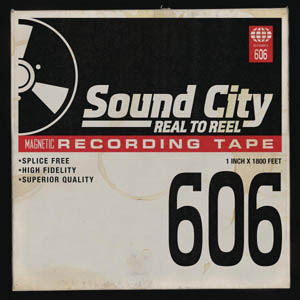 When Paul McCartney played in Seattle on Friday (July 19) he brought about yet another reunion with the surviving members of grunge legends Nirvana. Seattle, which was the band's hometown, seemed like an appropriate place for Nirvana drummer Dave Grohl, bassist
Krist Novoselic
, and Nirvana's touring guitarist Pat Smear to share a stage once again.
The trio played with Macca in New York City in December last year, where they debuted the newly written tune "Cut Me Some Slack." That was also the first song they played together in Seattle. But the mini-set, which turned out to be the encore of McCartney's own performance also included, among others, "Get Back," "Long Tall Sally," "Helter Skelter," and "The End."
---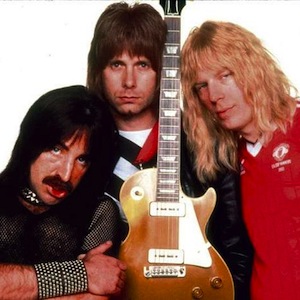 Brace yourselves: the mighty Spinal Tap are ready for 'a reinsertion.'

The news came at the end of an interview with filmmaker/actor Christopher Guest, who revealed that while Tap is asked to play shows on a regular basis - and last reunited in 2009 - "We're in the midst of talking about something for next year."

That would place the next reunion at the 30th anniversary of the film This Is Spinal Tap. Guest didn't give any clues as to what the reunion might entail, so it really could be anything - a single, an album, a new film, a tour… it's fun to speculate, but Guest seems to be playing his cards pretty close to his chest regarding what form this potential Tap activity might entail.

Guest also reflected on what has happened to the band since the release of the film: "…we've gone on tour, playing Wembley, the Albert Hall, Carnegie Hall… It's weird but great. The fiction became real."

If you can't get enough of the mighty Tap and you would like to see some of this real fiction, you owe it to yourself to check out The Return of Spinal Tap, a 1992 sequel of sorts to the original film which includes performance footage from the Royal Albert Hall as well as a look at the band's history, as well as 'where-are-they-now?' scenes. It hasn't quite attained the legendary stature of This Is Spinal Tap but it's well worth a look.
---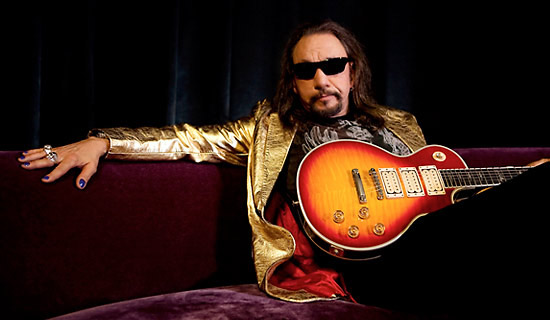 Guitar legend Ace Frehley is in the studio working on a new album, the follow-up to the critically-acclaimed Anomaly.
Ace is recording with members of his live band, drummer Matt Starr and bass player Chris Wyse. Starr posted a pic of himself and Ace in the studio on his blog with the caption: "Had a great week in the studio with Ace Frehley and Chris Wyse making some great new music Ace's new record. Stay tuned."
Wyse added "Had a blast these last few days playing with Ace Frehley and Matt Starr!!! Exciting new record coming from Ace!"
When pressed for further details on his official Facebook fan page, Starr said "No details yet. Just that we're working on it & it's gonna ROCK!"
Starr is a busy guy right now: in addition to stepping into the drummer spot in Ace's band last year when Scot Coogan departed to join Lita Ford, Starr plays with Whitesnake guitarist Doug Aldrich's band Burning Rain and has toured the U.S. and U.K. with Love/Hate. As for Wyse, he's worked with Jerry Cantrell, The Cult, Ozzy Osbourne and Mick Jagger, and is vocalist and bassist of his own band, Owl. He was also one of the bassists who auditioned for Metallica in 2003.
Take a look at the Ace Frehley "Budokan" Les Paul Custom here.
---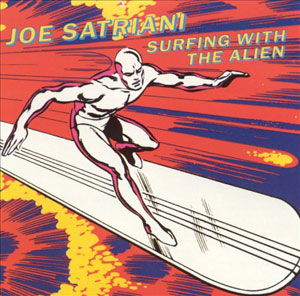 As a mostly instrumental artist, Joe Satriani has let his guitar do the talking for decades. But in April 2014, he'll be publishing his own autobiography.
Titled Strange Beautiful Music: A Musical Memoir, the book has been compiled through hours of new interviews between Satriani and co-author Jake Brown. It will cover Satriani's his long career as a solo artist, sideman and session player and member of Chickenfoot.
Strange Beautiful Music will also include photos from Satriani's personal archives, interviews with some of the many musicians and producers he's worked with and a foreword written by Queen guitarist Brian May.
Calling Satriani "arguably the Mozart of his generation," Brown enthused in a press release, "Millions of guitar players around the world have been influenced by the super-human techniques he pioneered behind the six string, and this is the story behind those songs, from Surfing With the Alien to "Summer Song" and beyond, through 2013′s Unstoppable Momentum."
Satriani adds, "I'm excited for my fans, through this musical memoir, to get a deeper look inside my creative process in the studio and the stories behind the songs… I look forward to the book hitting shelves next year!"
---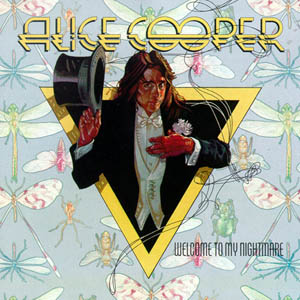 The shock rocker doesn't understand how this new crop of acoustic performers can be, well, so safe, and still be coined rock.

"I just feel like this whole generation maybe all need to eat a steak," Cooper said in an interview with Fuse. "Maybe they need to quit eating…vegetarian food and get out there and get some blood pumping in their system."

He added that being a rock musician means that "you're an outlaw" and that rock 'n' roll comes from your guts as opposed to your brain. "It's sexual," he said. "It's tribal."

He added that, "rock bands don't have accordions or lutes or flutes, unless, maybe, you're Jethro Tull."

---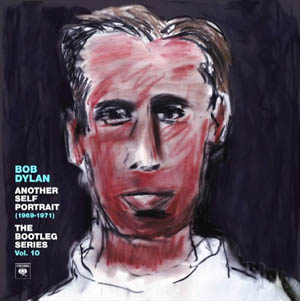 Bob Dylan is set to release the 10th installment of his
Bootleg Series
on Aug. 27, and the set will celebrate the musician's performance period from the late-1960s into the '70s.
The Bootleg Series, Vol. 10 -- Another Self Portrait (1969-1971)
offers a mix of never-before-released demos and additional recordings around the release of Dylan's studio albums
Self Portrait
and
New Morning
.

Another Self Portrait will arrive as a two-CD set and a four-disc collection, the latter that also includes a re-mastered edition of Self Portrait and a CD of Dylan's Aug. 31, 1969, performance with the Band at England's Isle of Wight Festival.

The New York Times reports that the album art is a fresh painting by Dylan. View the full tracklist below.

The Bootleg Series, Vol. 10: Another Self Portrait (1969-1971) [Disc One]:

"Went to See the Gypsy" (demo)
"In Search of Little Sadie" (without overdubs, Self Portrait)
"Pretty Saro" (unreleased, Self Portrait)
"Alberta #3" (alternate version, Self Portrait)
"Spanish Is the Loving Tongue" (unreleased, Self Portrait)
"Annie's Going to Sing Her Song" (unreleased, Self Portrait)
"Time Passes Slowly #1" (alternate version, New Morning)
"Only a Hobo" (unreleased, Greatest Hits II)
"Minstrel Boy" (unreleased, The Basement Tapes)
"I Threw It All Away" (alternate version, Nashville Skyline)
"Railroad Bill" (unreleased, Self Portrait)
"Thirsty Boots" (unreleased, Self Portrait)
"This Evening So Soon" (unreleased, Self Portrait)
"These Hands" (unreleased, Self Portrait)
"Little Sadie" (without overdubs, Self Portrait)
"House Carpenter" (unreleased, Self Portrait)
"All the Tired Horses" (without overdubs, Self Portrait)

The Bootleg Series, Vol. 10: Another Self Portrait (1969-1971) [Disc Two]:

"If Not for You" (alternate version, New Morning)
"Wallflower" (alternate version, 1971)
"Wigwam" (original version without overdubs, Self Portrait)
"Days of '49" (original version without overdubs, Self Portrait)
"Working on a Guru" (unreleased, New Morning)
"Country Pie" (alternate version, Nashville Skyline)
"I'll Be Your Baby Tonight" (Live with The Band, Isle of Wight 1969)
"Highway 61 Revisited" (Live with The Band, Isle of Wight 1969)
"Copper Kettle" (without overdubs, Self Portrait)
"Bring Me a Little Water" (unreleased, New Morning)
"Sign on the Window" (with orchestral overdubs, New Morning)
"Tattle O'Day" (unreleased, Self Portrait)
"If Dogs Run Free" (alternate version, New Morning)
"New Morning" (with horn section overdubs, New Morning)
"Went to See the Gypsy" (alternate version, New Morning)
"Belle Isle" (without overdubs, Self Portrait)
"Time Passes Slowly #2" (alternate version, New Morning)
"When I Paint My Masterpiece" (demo)

Bob Dylan & The Band, Isle of Wight -- August 31, 1969

"She Belongs to Me"
"I Threw It All Away"
"Maggie's Farm"
"Wild Mountain Thyme"
"It Ain't Me, Babe"
"To Ramona"/"Mr. Tambourine Man"
"I Dreamed I Saw St. Augustine"
"Lay Lady Lay"
"Highway 61 Revisited"
"One Too Many Mornings"
"I Pity the Poor Immigrant"
"Like a Rolling Stone"
"I'll Be Your Baby Tonight"
"Quinn the Eskimo (The Mighty Quinn)"
"Minstrel Boy"
"Rainy Day Women #12 & 35"
---