Posts from April 2014
Led Zeppelin III often has been tagged the group's "folk album." But how folkie is a tune like the operatic "Immigrant Song" or the charging "Out on the Tiles" or the epic blues "Since I've Been Loving You" or the wailing "Celebration Day?"

What the album actually represented was the band's arrival at the height of their compositional powers and the apex of their ability to distill their primary influences (folk, rock and blues) into something grander that faithfully encompassed elements of all three genres. And to do that, they had to go "country" – or at least into the countryside.

Until mid-1970 the group hardly had time to plan its moves. Less than two years in existence, Led Zeppelin had already made two albums and toured the U.S. – where Page acquired his storied "Number One" Gibson Les Paul Standard from Joe Walsh – five times, rising from clubs to arenas as their guarantees swelled from $1,500 to $100,000 a show. The modus operandi had been to grab their blues roots hard and hit the ground running, and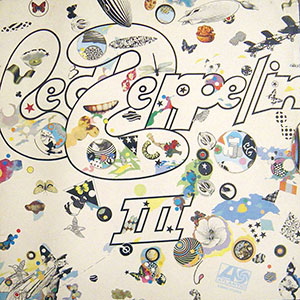 it was only when they stopped in July for a five-week break in the action that Led Zeppelin III crystallized as something more.
Before that the group had tried to record "Since I'd Been Loving You," which appears in a pre-Led Zeppelin III live version on the Royal Albert Hall concert DVD, but couldn't nail its radical shifts in dynamics and intensity in the studio.
The acoustic "Friends," inspired by Page's tinkering with open C tuning, and "Immigrant Song" were also written, or at least ready to get crunched out in jams and on tape.
But sometimes the vibe just isn't right. Maybe, for Led Zeppelin in 1970, it was a matter of finding the right headspace. The group's most recent tour of the States had been a challenge. On the plus side, they set attendance records wherever they traveled and grossed well over a million dollars at a time when concert tickets were about the same price as a fast-food meal today. But the minuses included conflicts between the police and Led Zeppelin's counter-culture audiences in Baltimore, Vancouver, Pittsburgh and other cities. In Georgia and Texas, Plant and Page were taunted by rednecks when their bus stopped, and in Texas they were refused service at a restaurant because of their long hair and had a pistol pulled on them. Worse, in Canada, Page's beloved three-pick-up 1960 Gibson Les Paul Custom Black Beauty was nicked at an airport and still has never been recovered. He'd played the instrument since his years in the Yardbirds.
So when Plant suggested a July retreat to the ancient Welsh cottage Bron-Yr-Aur that he'd visited as a lad, he and Page packed up their families and headed to the country to find some peace.
After 18 months on the road playing at teeth-rattling volumes, the tranquility of the unelectrified cottage was welcome. It also seemed to be a perfect segue for the music they'd been listening to, which included a big helping of acoustic open-tuning wizards John Fahey, Burt Jansch and Davy Graham.
"That's the Way" ended up becoming a turning point in the upcoming album's direction. After Page and Plant mapped the song out at Bron-Yr-Aur it became a touchstone, dictating further acoustic explorations for Led Zeppelin III. Page developed the song in open G tuning, inspired by Muddy Waters and Robert Johnson, and that, in turn, fueled a search for new textures when they returned to the studio. When the song was recorded John Paul Jones shifted from bass to mandolin, and Page took turns at pedal steel and dulcimer.
"That's the Way" was actually the only song written during the idyll in the countryside, but, Page says, it opened up the approach that made Led Zeppelin III a landmark recording in the group's history.
Led Zeppelin were so pleased with the overall sound of the album as a collective work that they told their record company they would not release a single. That was nothing new, since the group's conviction that they were an album band led them to refrain from spinning 45s from their first two discs' set lists as well. But this time Atlantic Records issued "Immigrant Song" as Led Zeppelin's first single despite the band's wishes. It reached #16 on Billboard's pop chart and included the line "The hammer of the gods will drive our ships to new lands." Despite the awkward metaphor, Zeppelin fans adopted "hammer of the gods" as a description of the group's music and the phrase was used by author Stephen Davis as the title of his biography of the band.
Comparing tracks like "Friends" and "Gallows Pole" to the shimmering acoustic and electric layers of "Stairway to Heaven" and "The Battle of Evermore," it's clear that Led Zeppelin III was not only a masterpiece in its own right but a harbinger of even more creative compositions to come.
Tags :

Topics :

classic rock, classic rock music news, Entertainment_Culture, led zeppelin 3

Social :

Entertainment_Culture

Locations :

Baltimore, Georgia, Pittsburgh, Texas, Vancouver

People :

Burt Jansch, Davy Graham, Jimmy Page Goes, Joe Walsh, John Fahey, Led Zeppelin, Les Paul, Muddy Waters, Robert Johnson, Stephen Davis




---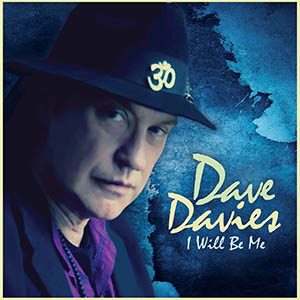 Former Kinks guitarist Dave Davies continues to offer words of encouragement to AC/DC's Malcolm Young, following news that health issues have forced Young to take a break from the band. Last week, on his Facebook page, Davies implored the AC/DC guitarist to "never give up," to continue exercising his hands and fingers and to "'image-play' your best solos ever in your mind before you go to sleep—daily." Davies, who himself suffered a stroke in 2004, has now issued a follow-up post suggesting the public should refrain from sending out "negative vibes." "I have no idea exactly what physical state Malcolm Young is in …," he writes, "but it really does not help by people taking a negative view …. Part of the healing process is convincing the brain and mind that it is capable of anything. I wish him well." AC/DC has thus far declined to reveal the nature of the health issue that's affecting Young. The band is scheduled to begin recording a new studio album in May.
---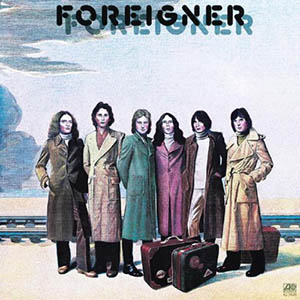 Foreigner's Mick Jones says he expects new songs written with the band's co-founder and former vocalist Lou Gramm will be released next year.
Gramm and Jones haven't written together in 20 years, but the pair performed together in June 2013 at the Songwriters Hall of Fame in New York City, playing "I Want To Know What Love Is" and "Juke Box Hero."
Now Jones has told Classic Rock magazine that the pair are considering a new collaboration. "Lou told me a few weeks ago he's discovered a few songs we were writing in the '80s, but never quite finished," Jones said. "We might take time next year to bring a couple of those out of the vaults… It's a question of wading through them and finding a cassette machine to play them on."
Jones said that if a reunion with Gramm took place, the band's current lead singer Kelly Hansen would continue to be involved. "Kelly has dedicated everything to the band," he said. "He's phenomenal. So anything I do will be sensitive to that. If Lou and I do something, it'll be inclusive. No way will he replace Kelly."
---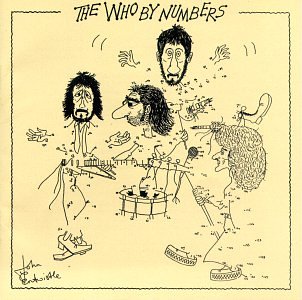 The Who will kick off a tour in December, beginning with U.K. dates and continuing with shows in North America in 2015. As reported by Billboard.com, the band will hit the road sometime around Christmas. "It will be a world tour," reveals Pete Townshend. "I'm not crazy about going on the road, but I'm in good shape and once I start doing it--and I'm still very good at it—I'll take some pleasure from it."
The veteran guitarist added that a new album by The Who is a distinct possibility. "I'm trying to [look] through my 20,000 hours of complete and utter disorganized music [to find possible songs]," he said. "I'll be pulling some songs out of [his long-gestating project] 'Floss' to give to Roger [Daltrey] to see if we've got enough to make an album. It might be a big waste of time, but I'm hoping there will be an album." This year marks the 50th anniversary of the band performing under the Who moniker. Townshend, Daltrey and bassist John Entwistle started performing together as The Detours in 1961. Late drummer Keith Moon joined the band in the spring of 1964.
---
The advent of user-friendly technology and reasonably-priced studio gear has made do-it-yourself recordings a relatively uncomplicated affair. That said, playing all the instruments and singing all the vocals on full-band arrangements over the course of an entire album involves a special set of skills. Interestingly enough, some of rock's greatest "one-man-band" albums were made decades ago, using vintage gear. Below are 10 of the very best.
Foo Fighters – Foo Fighters (1995)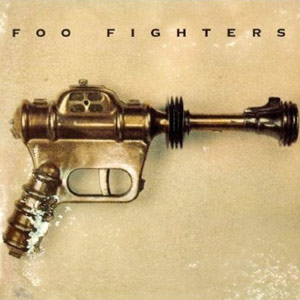 Few knew, but during his stint with Nirvana, drummer Dave Grohl was making home recordings that would serve as the foundation for his first post-Nirvana album. Recorded in just one week, the cannily-titled Foo Fighters retooled the best of those songs into a pop-punk triumph. In a twist of irony, the disc was nominated for a Grammy in the "Best Alternative Music Album" category in 1996, but lost out to Nirvana's MTV Unplugged in New York.
Steve Winwood – Arc of a Diver (1980)
Hard to believe, but former teen sensation Steve Winwood was contemplating leaving show business when he crafted this masterpiece, recorded at his home studio at his farm north of London. Buttressed by the Top 10 hit "While You See a Chance," the album framed Winwood's blue-eyed soul in atmospheric arrangements and languid tempos. A heavy MTV presence later pushed Winwood's career to further heights.
Todd Rundgren – Something/Anything? (1972)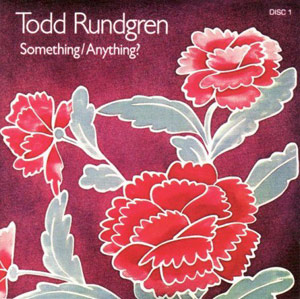 This double-album tour-de-force showcased all facets of Todd Rundgren's songwriting brilliance and studio wizardry. Playing all the instruments on three of the album's four sides, Rundgren crafted some of rock's most enduring pop songs. "I Saw the Light" and "Hello It's Me" mined territory similar to that of Carole King, while "Couldn't I Just Tell You" sounded like a great lost Badfinger track.
Prince – Dirty Mind (1980)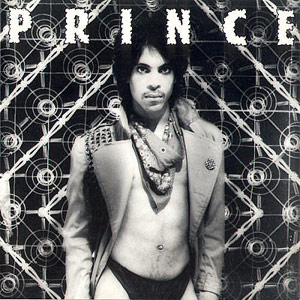 This one-man showcase gave new meaning to the phrase "shock rock." Exploring an array of taboo topics, Prince found the musical voice that would carry him through his next several albums. The dance-pop track "When You Were Mine" pulsated with sensuality, while "Uptown" weaved together brick house funk and synth-based melodies.
Grant Lee Phillips – Mobilize (2001)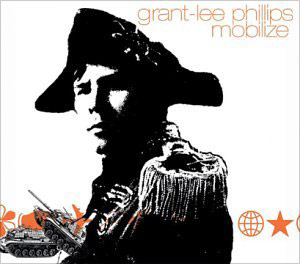 Fans of Grant Lee Buffalo's cinematic, heartland-drenched arrangements were likely surprised by the approach Grant Lee Phillips took with this do-it-yourself solo debut. Although the golden pop grandeur remained intact, Phillips achieved it in minimalist fashion, nestling 12-string acoustic guitars, bass and horns in a bed of digital percussion and treated keyboards. Michael Stipe, who snapped the album's cover shot, was already an avid fan by this point.
John Fogerty – Centerfield (Warner Bros., 1985)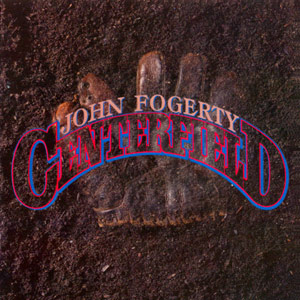 John Fogerty rediscovered his songwriting muse with this stunning effort, which earned the former CCR frontman his first Number One album since leaving his old band. Working from meticulously crafted demos, Fogerty recorded the disc for a mere $35,000. The title track remains a staple of classic-rock radio.
Roy Wood – Boulders (1973)
As co-leader and co-founder of both The Move and the Electric Light Orchestra, Roy Wood demonstrated a brilliant penchant for making commercially viable pop music. With this solo album, he also proved that great melodies could accommodate absurdist humor and an eccentric flair. Singer-songwriter Aimee Mann has cited this album as one of her favorites.
Tobin Sprout – Moonflower Plastic (Matador, 1997)
Robert Pollard gets all the attention, but former Guided By Voices guitarist Tobin Sprout deserves a special place among the pop-rock elite. A neglected masterpiece, this album boasts a trove of richly melodic songs rife with poignancy and yearning. The album's centerpiece, "Angels Hang Their Socks on the Moon," rivals anything in the post-Beatles McCartney catalog.
Paul Westerberg – Folker (2004)
Paul Westerberg's kicked off his post-Replacements' career in conventional, major-label fashion. Beginning in 2002, however, he hunkered down in his basement and started making beautifully messy slop-rock fitted with sharp hooks, Keith Richards-inspired riffs and the occasional heart-stopping ballad. All of Westerberg's DIY discs are winners, but this album is a notch above the rest.
Paul McCartney – McCartney (1970)
Paul McCartney opted for a low-key approach on his first post-Beatles album. Working mostly in his home studio, Sir Paul burnished a clutch of pop rockers and ballads with an organic brush, eschewing polish in favor of charm. Perhaps the ex-Beatle was trying to minimize expectations, but tracks like "Maybe I'm Amazed" continue to dazzle even after all these years.
Tags :

Topics :

classic rock, classic rock music news, Entertainment_Culture

Social :

Entertainment_Culture

Locations :

London, New York

People :

Aimee Mann, Carole King, Dave Grohl, Grant Lee Buffalo, Grant Lee Phillips, John Fogerty, Keith Richards-inspired, Michael Stipe, Moonflower Plastic, Paul McCartney, Paul Westerberg, Prince, Robert Pollard, Roy Wood, Steve Winwood, Tobin Sprout, Todd Rundgren




---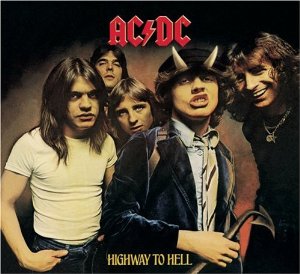 AC/DC's Brian Johnson has shot down rumors the band was on the verge of retiring due to the ill health of one of its members.
Speaking to the Telegraph, Johnson said the band still intended to get together in Vancouver in May, as previously planned. "We're going to pick up some guitars, have a plonk, and see if anybody has got any tunes or ideas," he said. "If anything happens, we'll record it."
However, Johnson confirmed that a member of the band, who the Telegraph says is thought to be rhythm guitarist Malcolm Young, was suffering a debilitating illness. "I wouldn't like to say anything either way about the future," Johnson told the Telegraph. "I'm not ruling anything out. One of the boys has a debilitating illness, but I don't want to say too much about it. He is very proud and private, a wonderful chap. We've been pals for 35 years and I look up to him very much."
Johnson said the band was a tight family and that he'd love for the band to mark its 40th anniversary with 40 shows this year. "That would be a wonderful way to say bye bye," he said. "We would love to do it. But it's all up in the air at the moment.
---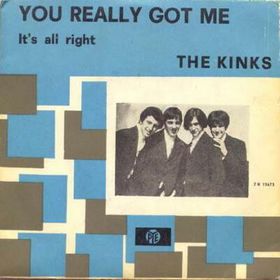 Lately there's been quite a bit of talk about a Kinks reunion. Kinks guitarist Dave Davies has said that he has met up and jammed with his brother Ray recently, adding fuel to the fire that perhaps the band will reunite in conjunction with their 50th anniversary as a band.
In a recent interview with Guitarist magazine, Dave Davies talked about the difficulties the band experienced when recording their classic 1964 song "You Really Got Me." The engineers couldn't quite figure out how to record Davies' distorted guitar sound, which was something new all together. Said Dave: "The problems we had trying to record 'You Really Got Me'! It was like they just didn't know how to record it. They didn't know how to record the bass or bass drum. They certainly didn't have a clue how to record my guitar sound. We had to record it twice; the first one sounded crap."
Dave Davies just played his first gig in the U.K. in 13 years this past Friday (April 11), at Barbican Hall in London.
---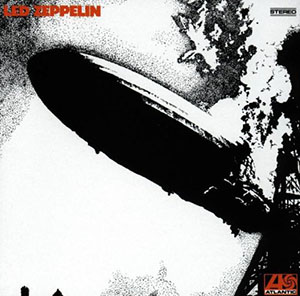 Led Zeppelin are getting ready to release remastered versions of their entire catalog. The band's first three albums will be released on June 3. The albums, which were remastered by Jimmy Page himself, will each contain bonus material. Now the band has released an exclusive track from the upcoming release. It's a live recording of "Good Times Bad Times/Communication Breakdown" from a concert at the Olympia in Paris on October 10, 1969.
"This is how we started off the set at Olympia," said Jimmy Page in a statement. "And you can just feel the energy on this. It's wild, but it's contained." John Paul Jones added: "These were usually openers 'cause they made you sit up. Concise and hard-hitting."
"'Good Times Bad Times' is the nearest thing you'd ever come to a sort of rock ditty. I mean, how did I know about the 'days of my youth I was told what it means to be a man' and all that stuff? It's almost Tin Pan Alley, but played brilliantly. And Bonzo's bass drum work. They were just really vigorous, joyous, uncomplicated pieces of music, which were great fun," Robert Plant said.
---
Led Zeppelin Release Reissue Album Trailer
Led Zeppelin have released a new trailer to promote the reissue of their debut album. Watch it below.
The previously unreleased clip features the band performing live at Paris's Olympia Theatre on October 10, 1969. The full performance appears on the companion disk that comes with the reissue of Led Zeppelin.
In 2014, Led Zeppelin will reissue their first three albums, with four previously unheard tracks set to accompany each release.
"New" song "La La" will appear on the second disc of the reissued Led Zeppelin II. The extra audio disc accompanying Led Zeppelin III will feature "Jennings Farm Blues," "Bathroom Sound" and "Keys To The Highway/Trouble In Mind." All of these songs have been previously available on bootlegs but the June 2014 reissue of the three albums will mark the first time the tracks have been made widely available and approved by Jimmy Page.
Page says, "The material on the companion discs presents a portal to the time of the recording of Led Zeppelin. It is a selection of work in progress with rough mixes, backing tracks, alternate versions and new material recorded at the time."
All nine of the band's studio albums are due to be reissued in the same style.

---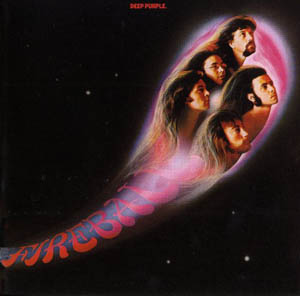 Metallica's Lars Ulrich is pleased that Nirvana and KISS are being inducted into the Rock and Roll Hall of Fame, but he's troubled by the absence of another classic rock band. "I'm not gonna get into the politics or all that stuff, but I got two words to say: Deep Purple," he said yesterday, speaking to Rolling Stone. "That's all I have to say: Deep Purple. Seriously, people, 'Deep Purple,' two simple words in the English language. But definitely, Nirvana is a no-brainer for the first year and I'm glad that KISS is getting the long-overdue recognition that they deserved for everything that they pioneered, and then I got two words, 'Deep Purple!' Did I say that already?"
Deep Purple have been eligible for induction since 1993, and have been nominated twice—in 2013, and again in 2014. The much-lauded "Mach II" version of the group featured Ian Gillan, Ritchie Blackmore, Jon Lord, Roger Glover and Ian Paice. Other members over the years have included Steve Morse, Tommy Bolin and Glenn Hughes.
Tags :

Topics :

classic rock, classic rock music news, Entertainment_Culture, Human Interest

Social :

Entertainment_Culture, Human Interest

People :

Glenn Hughes, Ian Gillan, Ian Paice, Jon Lord, Lars Ulrich, Ritchie Blackmore, Roger Glover, Steve Morse, Tommy Bolin




---