Posts from September 2013
If you're a regular guitarist and going to attempt a cover of Guns N' Roses' "Sweet Child O' Mine" you'd probably be thinking about your choice of Gibson Les Paul, Marshall amps and, oh, top hats? Not so for teenager Michelle Kwan. She covers "Sweet Child O' Mine" on a gu zheng, a Chinese zither with 18 (and sometimes more) strings. Her YouTube clip is becoming a hit. Yes, the main riff is probably "easy" if you are skilled at play the zheng, which Kwan clearly is. But watch the video in full for the vocal melody and the second "Slash" solo (overdrive pedal included.) We hope Slash gets to see this, as it is possibly the most inventive covers of one of his songs ever.

Not brave enough? Check out Slash's Gibsons. And we await all your Chinese Democracy jokes…
---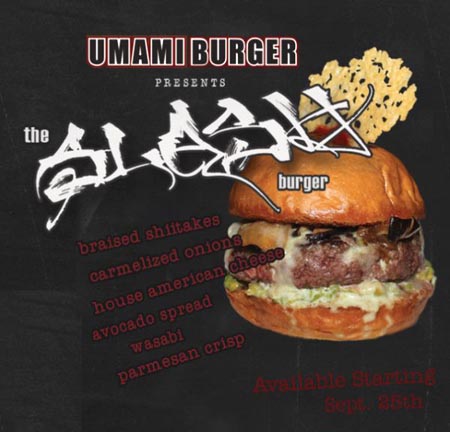 From Sammy Hagar's Cabo Wabo tequila to Joe Perry's Rock Your World Hot Sauces, guitarists have always liked a good drink and a chow-down.

New to the game is Slash. The Umami Burger company - with locations in Oakland, San Francisco, Miami and New York City – have now collaborated with the legendary guitarist to create his own hamburger.

"Tattooed with a big "U" on the bun, the Slash Burger contains shiitake mushrooms, caramelized onions, American cheese, avocado spread, and wasabi aioli, served with a Parmesan cheese crisp," they say.

The Slash Burger costs $15, with one dollar going to Los Angeles Youth Network. It is available at 20 Umami locations until November 27.

If you want Slash music and not Slash food, he and Myles Kennedy debuted "Nothing Left to Fear" on Conan O'Brian.
---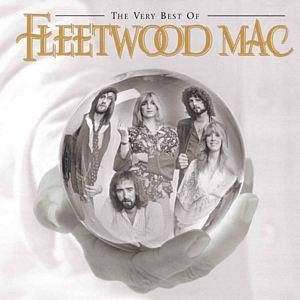 In a just-published interview with
M Music & Musicians
, Lindsey Buckingham said, "The way we do things in Fleetwood Mac is always a political mine field. If it's not Stevie, it's me—someone is always causing trouble. [laughs] I know Warner Brothers is dying to get an album from us, even though we're not signed to them anymore. Stevie needs to come to the table with some material. In order to contemplate a new album, she has to want to do it."
Buckingham went on to say that Nicks' positive experience making In Your Dreams, her 2012 solo album, complicates the prospects for a new Fleetwood Mac LP. "She had a wonderful experience making that album," he says. "She hasn't said this—this is just me—but knowing Stevie, she's probably thinking, 'If I have to write five new songs, do I want to give them to Fleetwood Mac?' And that's fair enough. I think she's feeling a bit protective and territorial about the experience she had doing her solo project. And I can totally relate to that."
Fleetwood Mac is currently on the European leg of their 2013 tour.
---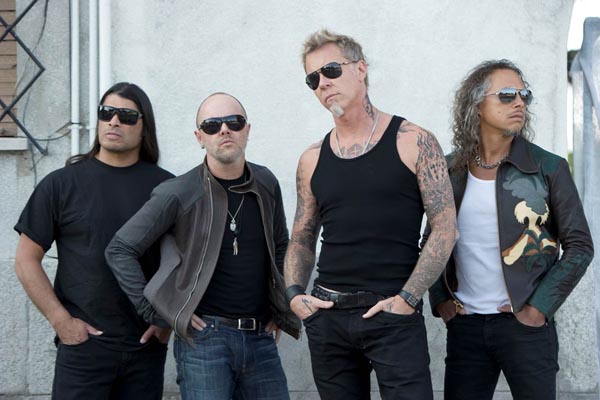 A member of Metallica may be coming to a movie theater near you. To mark the release of Through the Never, their new 3D film, band members James Hetfield, Kirk Hammett, Lars Ulrich and Rob Trujillo will appear in various IMAX theaters around the country during screenings this Thursday (Sept. 26) and Friday (Sept. 27).

According to the group's website, they will be there to "introduce the film, say 'hi,' have a little popcorn and kick off all the festivities of opening weekend." You can check the schedule here.

In other Metallica news, the band appeared at New York's legendary Apollo Theater on Saturday, performing an 18-song set for 1,500 fans. The following afternoon the group visited Yankee Stadium to pay tribute to Yankees pitching great Mariano Rivera, who's set to retire at the end of this season. Metallica performed "Enter Sandman," the song that's accompanied all Rivera's at-home mound appearances since 1991.
---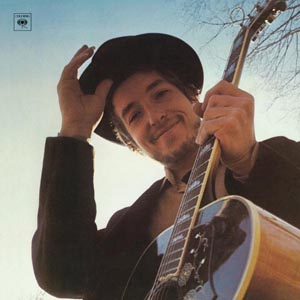 An exhibit showcasing iron sculptures created by Bob Dylan is set to open in London this November, the
BBC
has reported. Titled "Mood Swings," the exhibit will be featured at the Halcyon Gallery from November 16 through January 25, 2014. "I've been around iron all my life, ever since I was a kid," said Dylan. "I was born and raised in iron ore country – where you could breathe it and smell it every day. And I've always worked with it in one form or another."

Among the sculptures are seven gates made from vintage iron and scrap metal, adorned with random objects such as a wrench, a roller skate and a meat grinder. "Gates appeal to me because of the negative space they allow," Dylan explained. "They can be closed but at the same time they allow the seasons and breezes to enter and flow. They can shut you out or shut you in. And in some ways there is no difference."

All the featured items—which also include a new collection of Dylan's silkscreen works—will be available for purchase. "His iron works demonstrate his boundless creativity and talent," remarked Halcyon president Paul Green. "As these artworks are made at home, not on the road, they give us a rare glimpse into another part of the artist's own personal universe."
---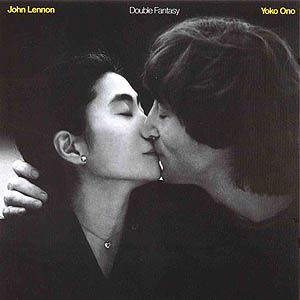 Late Beatle John Lennon's travels to Bermuda in 1980 will be recreated in an app called "John Lennon: The Bermuda Tapes" which is set to be released through the iTunes App Store on November 5. The app follows Lennon's travels to Bermuda during the last year of his life, while working on songs for what was to become the album
Double Fantasy
.
In the app the user will be able to hear demos of the songs "Woman," "Starting Over," "I'm Losing You," "(Just Like) Starting Over," "Nobody Told Me" and "Dear Yoko." There is also an interactive element to the app in which the user can visit a disco.
All proceeds from the app will go to the campaign "Imagine There's No Hunger." Said Lennon's widow Yoko Ono in a statement: "I think the album app captures the sense of discovery and the artistic dialogue that John and I shared at that time and provides a new way to help us imagine a world without hunger."
---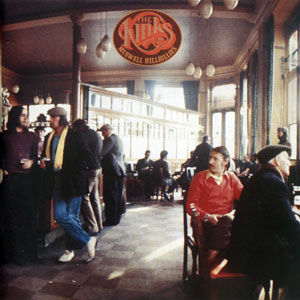 Universal is getting ready to release a deluxe edition of The Kinks' 1971 album
Muswell Hillbillies
. According to
Classic Rock
, the release will contain two discs, and all songs have been remastered, and come with a newly designed booklet.
Aside from the original album, the deluxe edition will contain five unreleased tracks, as well as alternate versions, and session material. At the time of its original release The Kinks consisted of Ray and Dave Davies, keyboardist John Gosling, bassist John Dalton and drummer Mick Avory.
The remastering was done by Andrew Sandoval, while the booklet was designed by Phil Smee. The deluxe edition of Muswell Hillbillies will be released on October 7.
---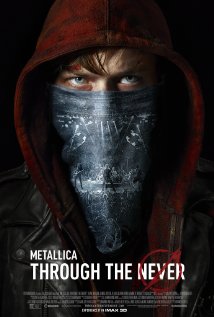 Metallica fans, be sure you watch The Colbert Report tonight (September 24)! James Hetfield, Lars Ulrich, Kirk Hammett, and Robert Trujillo, will all be on the show. The band is there to promote their new 3D film Metallica: Through The Never.
Not only will Metallica sit down for a chat with host Stephen Colbert, they will perform as well.
Filmmaker Nimród Antal's Metallica: Through The Never feature concert footage of the band shot on a huge stage in Vancouver last year, interspersed with a story line that center around a Metallica roadie played by Dane DeHaan.
The film will be released on Friday September 27 at IMAX theaters for one week. It is set to expand to additional theaters on October 4.
The Colbert Report airs tonight at 11.30 P.M. ET/PT on Comedy Central.
---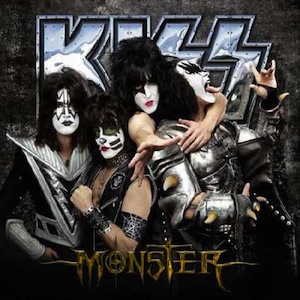 With Mötley Crüe kicking off their second Las Vegas residency, and Def Leppard about to release a DVD and live album of theirs, readers of pioneering hard rock site
Metal Sludge
have called for KISS to be the next band to stake out a patch of the Strip.
In a poll on Metal Sludge, KISS took out 766 votes, with Van Halen coming in second at 367. There was a big gap between second and third place though, with Aerosmith coming in at 62 votes and AC/DC following closely behind with 60, then Metallica with 40.
Metal Sludge was founded in 1988 by Stevie Rachelle of the band TUFF, although for the first six years of the site the identity of its creator was a well-kept secret.
Def Leppard's Viva! HYSTERIA! album and will be released on October 18 in Europe and October 22 in North America. It captures the band's residency at the Hard Rock Hotel And Casino in Las Vegas, including their opening set as 'Ded Flatbird' playing obscure and rarely-played cuts before launching the show proper with a complete rendition of their mega-selling Hysteria album.
And now Mötley Crüe An Intimate Evening In Hell residency sees the Crue incorporating more fire than anything ever seen in a rock show before. As singer Vince Neil told the Las Vegas Sun's Robin Leach, "It's more than any rock group has ever produced or attempted. It really is entering the depths of hell. There's fire all around and fire coming down from above. There's no question this is the most dangerous theatrics ever created and far more than anything we expected. But, hey, this is Vegas, and we do bigger, bolder, badder, sleazier here better than any other place on Earth."
Who do you think should be the next band to hold a Vegas residency?
---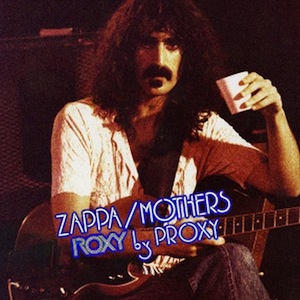 Frank Zappa fans anxiously awaiting the release of the Roxy By Proxy album will have to sit tight just a little bit longer, with the project experiencing some manufacturing delays.
It'll be worth it though: Roxy by Proxy has been described by the Zappa Family Trust as "All Roxy, No Elsewhere: 76 minutes of never-before-released Frank Zappa master recordings from the Roxy Performances of 9 & 10 December 1973: "Inca Roads," "Penguin in Bondage," "T'Mershi Duween," "Dog/Meat," "RDNZL," "Cheepnis & Dupree's Paradise," "King Kong," "Chunga's Revenge" and you know, that's not all. Yes, it is the same band as the Roxy part of Roxy & Elsewhere."
The set also includes a "voluminous booklet jacked with liner notes by the redoubtable Ms Ruth Underwood."
The new shipping date will be announced some time within the next two weeks, while the associated movie will be ready in time for the Zappa Plays Zappa show at the Roxy in West Hollywood on the 40th anniversary of Zappa's performances there.
The album can be preordered at the Barfko Swill store. It follows the release of the Gibson USA Frank Zappa® "Roxy" SG, based on Frank's own heavily modified SG Special.
---