Posts from October 2013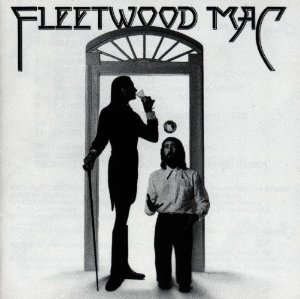 Fleetwood Mac have cancelled their touring plans as founding bassist John McVie undergoes treatment for cancer.
The band has been forced to cancel their 2013 Australian and New Zealand tour, which was due to begin on November 10, while McVie seeks treatment. Associated Press reports that band spokeswoman Liz Rosenberg did not specify the type of cancer McVie is treating.
"We are sorry to not be able to play these Australian and New Zealand dates," the band said in a post on their official website. "We hope our Australian and New Zealand fans as well as Fleetwood Mac fans everywhere will join us in wishing John and his family all the best."
The band recently wrapped up a successful European tour in support of their latest release, a four-track EP titled Extended Play. The EP was released independently by the band as a digital download, and is their first new music since 2003 full-length album Say You Will.
A planned date for December 30 at MGM Grand Garden Arena, Las Vegas has not been mentioned in the list of cancelled shows.
---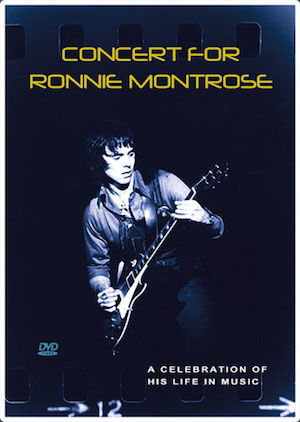 When the great Ronnie Montrose passed away on March 3, 2012, friends and musicians immediately wondered what they could do to pay homage to one of rock's all-time legendary - and influential - guitarists.
The result was some of music's most renowned artists uniting for a concert only a month and a half later (April 27) and performing Ronnie classics throughout the evening - which will now make its official DVD release on December 10, 2013, Concert for Ronnie Montrose - A Celebration of His Life In Music.
Recorded in San Francisco at the historic Regency Ballroom and mixed in 5.1 surround sound, the DVD features performance by Ronnie's past band members in Montrose (Sammy Hagar, Denny Carmassi, Bill Church with Joe Satriani), Gamma (Davey Pattison, Denny Carmassi and Glenn Letsch with Marc Bonilla), performing both groups' hits. Additionally, Ronnie's colleagues and people he mentored and produced over the 40 years of his career are featured as well, including Neal Schon (Journey), Ricky Phillips (Styx), Steve Smith (ex-Journey), Ed Roth, Jimmy Paxson (Stevie Nicks), Jeff Watson (ex-Night Ranger), Tesla, Eric Singer and Tommy Thayer (Kiss), Eric Martin (Mr. Big), and more.
The DVD also includes interviews, bonus features, a photo gallery and an additional set of Ronnie's hits by an all-star band featuring Chuck Terpo, Mario Cipollina, Tal Morris, Dave Meniketti and the members of Y&T, recorded and filmed at Bob Weir's TRI Studios.
Tags :

Topics :

Entertainment_Culture, Human Interest

Social :

Entertainment_Culture, Human Interest

Locations :

San Francisco

People :

Big, Bob Weir, Chuck Terpo, Dave Meniketti, Davey Pattison, Denny Carmassi, Eric Martin, Eric Singer, Glenn Letsch, Jeff Watson, Jimmy Paxson, Joe Satriani, Marc Bonilla, Mario Cipollina, Neal Schon, Ricky Phillips (Styx), Ronnie Montrose, Sammy Hagar, Steve Smith, Stevie Nicks, Tal Morris, Tesla, Tommy Thayer




---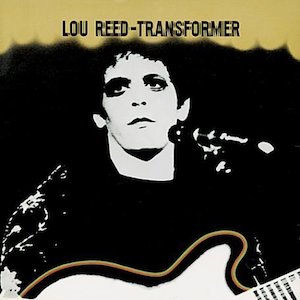 Rock legend Lou Reed has passed away on Long Island aged 71.
Reed is reported to have died on Sunday morning, and while the cause of death has not yet been released some news outlets are speculating that Reed suffered complications from a liver transplant he underwent in May.
Reed's Velvet Underground bandmate John Cale said, "The world has lost a fine songwriter and poet. I've lost my 'school-yard buddy," while David Bowie said: "He was a master." Billy Idol tweeted: "U were my inspiration in the '70's, 4 without you there would have been no punk rock." The Who tweeted: "RIP Lou Reed. Walk on the peaceful side." Iggy Pop called it "devastating news".
And many would agree: Brian Eno once said that the Velvet Underground's debut album only sold 30,000 copies, but that every one of those fans went on to form a band.
Reed was born Lewis Allan "Lou" Reed in Brooklyn in 1942, and by his early '20s was melding together two great loves - poetry and rock & roll - as a staff songwriter for novelty label Pickwick Records before forming the band that would eventually become The Velvet Underground.
VU were adopted by pop art pioneer Andy Warhol, and their debut The Velvet Underground & Nico is a virtual audio verite document of the dark side of New York's creative scene. Reed's discography is full of daring works that push against the mainstream: 1975's Metal Machine Music was a forerunner of industrial rock and sound art, and Reed's final album was Lulu, his collaboration with Metallica.
---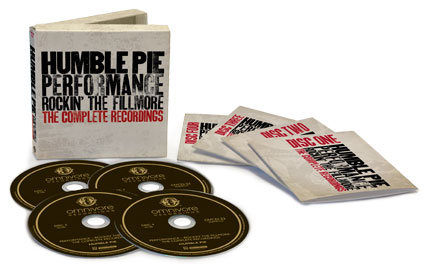 Humble Pie's double live album Performance: Rockin' The Fillmore – The Complete Recordings will be available in a n new re-mastered version on October 28.
The release features all four of the concerts the band recorded at the Fillmore East on May 28-29, 1971, with the re-mastering overseen by band members Peter Frampton and Jerry Shirley.
"It's like a breath of fresh air after listening to one particular version," said Frampton about the reissue of the live album. "The beauty of it is that you get three completely different performances of most of the songs. It's great to hear Steve Marriott's banter from all of the shows. We've lived with 'It's really been a gas!' for 40-odd years, and now there's more."
---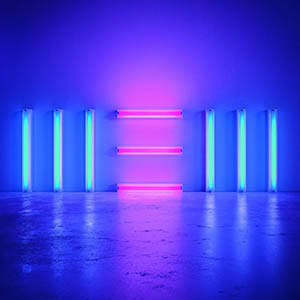 Speaking in the new edition of Rolling Stone magazine (out 25 October), Paul McCartney says he still has "a conversation" with John Lennon if he is struggling to get a song right.
"If I'm at a point where I go, 'I'm not sure about this,' I'll throw it across the room to John," McCartney tells Rolling Stone. "He'll say, 'You can't go there, man.' And I'll say, 'You're quite right. How about this?' 'Yeah, that's better.'
"We'll have a conversation. I don't want to lose that."
McCartney's new New album is aided by a host of younger production talent - Adele collaborator Paul Epworth, Amy Winehouse producer Mark Ronson, Giles Martin (son of Beatles producer George) and frequent Kings of Leon partner Ethan Johns.
In the interview, McCartney also says that his sometimes-bitter relationship with Lennon's widow, Yoko Ono, is now good. Describing Ono as a "badass," McCartney says he's moved on from any bad blood. "I thought, 'If John loved her, there's got to be something. He's not stupid.'"
"It's like, what are you going to do? Are you going to hold a grudge you never really had?" His also takes wisdom from the words of another late Beatle, George Harrison. "George would say to me, 'You don't want stuff like that hanging around in your life.'"
McCartney debuted his new video October 24. The piano-led "Queenie Eye" features a host of A-list acting celebs, including Johnny Depp, Meryl Streep, Jude Law, Sean Penn, Alice Eve, plus designer Tom Ford and U.K. supermodels Kate Moss and Lily Cole. The video was recorded at Abbey Road Studios.
Tags :

Topics :

Entertainment_Culture, Human Interest

Social :

Entertainment_Culture

People :

Alice Eve, Ethan Johns, George Harrison, Giles Martin, John Lennon, Johnny Depp, Jude Law, Kate Moss, Lily Cole, Mark Ronson, Meryl Streep, Paul Epworth, Paul McCartney, Queenie Eye, Sean Penn, Tom Ford, Yoko Ono




---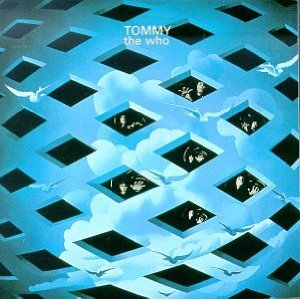 The Who will tour in 2015. But then, that's it. 2015 will mark the band's 50th anniversary.
Guitarist Pete Townshend told London's Evening Standard at the screening for their documentary Sensation, which tells the story of the band's rock opera Tommy, that they will use the tour to visit places they have rarely played in their five-decade history.
"For the 50th anniversary we'll tour the world. It'll be the last big one for us. There are still plenty of places we've not played. It would be good to go to Eastern Europe and places that haven't heard us play all the old hits," Townshend said.
In summer 2013, The Who played their 1973 double album Quadrophenia in full alongside their classic hits at a string of arena dates in the U.K, Ireland and the U.S.A.
Released in 1973, Quadrophenia was The Who's sixth studio album and second "rock opera" after 1969's Tommy. A special-edition box set of Tommy is out on November 11. The Super Deluxe box includes a disc containing a 5.1 mix featuring the complete album remixed in surround sound on the new Hi Fidelity Pure Audio Blu-ray format, plus a poster and a hardcover 80-page book.
---