Posts from November 2013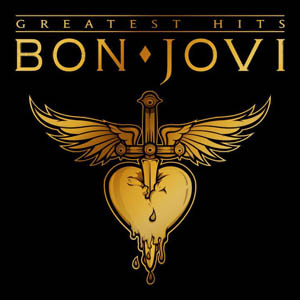 What once was old is new again.
Bon Jovi's
1987 rock anthem, "
Livin' On a Prayer
," has re-entered the "Billboard Hot 100" more than a quarter century after the song first topped that same chart.

As reported by Billboard, the song's return to the chart was triggered by a surge in the number of times it's being streamed online. The streaming is mostly attributable to user-generated clips spurred by renewed interest in a video, originally posted in 2009, of Boston Celtics fan Jeremy Fry dancing to the song during stoppage of play at Boston's TD Garden. Fry's dance routine was freshly uploaded to Utrend.tv on October 17, and has since drawn 11 million worldwide views and garnered more than 1.6 million Facebook "shares."

Bon Jovi last appeared on the Hot 100 chart in 2009, when "We Weren't Born to Follow," from the band's album The Circle , reached Number 68.
---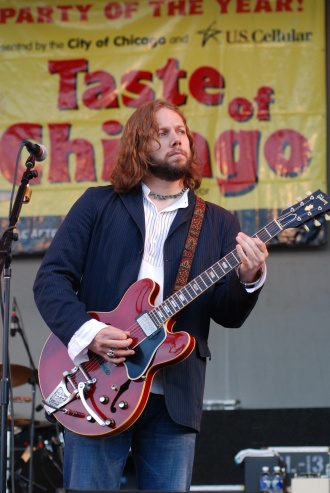 Black Crowes
guitarist Rich Robinson is set to release his third solo album. Titled
The Ceaseless Sight
, the album will be issued in the spring of 2014 by The End Records, a Brooklyn-based indie label that's home to such artists as Cradle of Filth, Badly Drawn Boy, Anvil and Fatboy Slim.

Robinson apparently chose the label in part because of his high regard for The End founder Andreas Katsambas. "[Katsambas] is a long time music fan and has some very forward ideas on how to get music out there," Robinson told Billboard, "but more importantly for me, [he knows] how to allow the artist to create pure music without the inevitable 'commercial versus art' clash that comes from a more traditional approach. All of Andreas' team shares these qualities."
Robinson has been on the road this year with the Black Crowes, as part of the band's "Lay Down with Number 13" world tour. The guitarist will undertake a U.S. tour in 2014 in support of The Ceaseless Sight.
---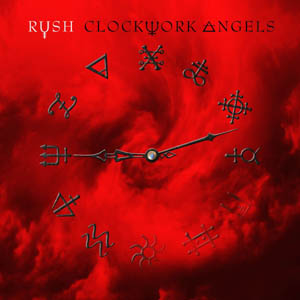 Rush
have been busy on the road in support of their 2012 studio album "Clockwork Angels," and now, it's time for a break.
"We've committed to taking about a year off," guitarist Alex Lifeson told Billboard. "We all agreed when we finished this tour we were going to take this time off and we weren't going to talk about band stuff or make any plans."
If you're worried that means Rush will permanently go away, don't. "We haven't stopped or quit," Lifeson said. "Right now we're just relaxing."
Even though the band plans to take the time off, Lifeson says band mates may find some spare moments to start working on Rush's next album.
"[We] typically get a little bored, and so we enjoy writing and working together," he explains, "and I wouldn't doubt that some time in the New Year we'll probably gravitate towards each other and start doing some writing."
He added that Rush's next album will probably different quite a bit from Clockwork Angels.
"The album is dying as a format," he maintains. "We're so used to it…but will we get more mileage by doing a few new songs at a time, or do we do another album? It's hard to say what the future holds."
---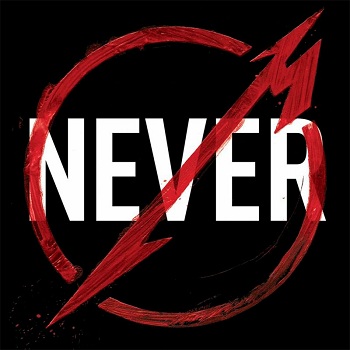 James Hetfield, Lars Ulrich, Kirk Hammett and Robert Trujillo have announced they will release a special, vinyl edition of their Through the Never Soundtrack on Nov. 29, limited to just 4,000 copies.
The release is in conjunction with Record Store Day's "Back to Black Friday" releases, which arrive on Black Friday exclusively at local record shops.
"Since its inception we have always been very proud to be a regular part of Record Store Day, including kicking off the very first one with an autograph signing at the Bay Area's own Rasputin Music in April of 2008," the band said in a statement. "So we're psyched to confirm that on Nov. 29 (yes, that's Black Friday!) your favorite North American independent music retailer and the Metallica.com Store will have the Through The Never soundtrack available in all its vinyl glory as a limited edition deluxe four LP set, 45 RPM on 180 gram vinyl. Only 4,000 of the special box sets will be made and they will all be numbered."
Check back next week for Gibson.com's Record Store Day Black Friday gift guide.
---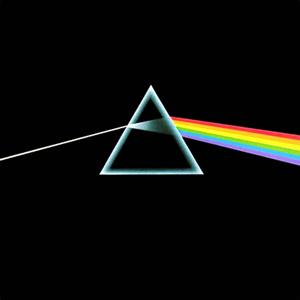 Forbes
has unleashed its list of the
"World's 25 Highest-Paid Musicians"
for 2013, and the roster features some big names in the rock world.
Coldplay scored the highest among rock talented, landing at No. 5 on Forbes' list and earning roughly $64 million this year, much of it coming from the band's world tour in support of the group's current album, Mylo Xyloto. Former Pink Floyd singer and bass player Roger Waters did pretty well for himself, too, landing at No. 15 on the list and pulling in $44 million from his "The Wall Live" trek. That tour has actually raised almost half a billion dollars over the past three years—how crazy is that?
Another rock name, Muse, is neck-and-neck with Rihanna for the No. 16 place on the roster, with each earning about $43 million. Likewise, Red Hot Chili Peppers and Dr. Dre are tied for the No. 20 spot, with both of them pulling in $40 million, the Peppers from their tour in support of their latest full-length, I'm With You.
Forbes bases its standings on estimates of gross income brought in by each musician or band between June 1 of 2012 and June 1 of 2013.
---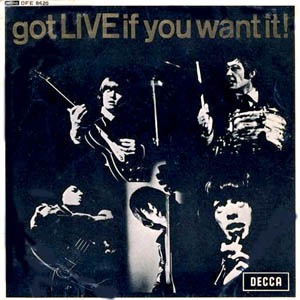 The Rolling Stones
have something special lined up for Back to Black Friday, which takes place on November 29.
The band plan on releasing a 7-inch vinyl version of their 1965 live EP Got Live If You Want It!.
The EP was recorded between March 5 and 7 during the Rolling Stones' fifth tour. The six-track EP contain covers of Solomon Burke's "Everybody Needs Somebody to Love" and Nat King Cole's "(Get Your Kicks On) Route 66," as well as the Jagger/Richards penned "I'm Alright."
Back to Black Friday is a complement to Record Store Day, which is held annually on the third Saturday of April each year. Its purpose is to celebrate, and help support independently owned record stores, who have seen dwindling sales in the past decade with the advance of digital music.
So whether you plan to pick up the Stones record or not, make sure you visit your local record store next Friday and show some support!
For more info, please visit the official website of Record Store Day.
---