Posts from December 2013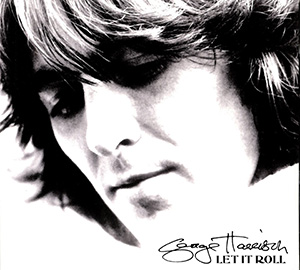 Beatles guitarist George Harrison refused an OBE on the New Year's Honours list for 2000, paperwork has now suggested.
OBE means Order of the British Empire and is a high award from U.K government and the U.K. monarchy. But it didn't match the knighthood given to "Sir" Paul McCartney three years previously.
The U.K. Government's Departure for Culture, Media and Sport recommended Harrison be given the Order of the British Empire, saying: "He was a member of a band that many people would say is the best thing that Britain has ever produced, and possibly the best in the world, The Beatles."
But the Daily Mail newspaper quotes journalist Ray Connolly saying: "Whoever it was who decided to offer him the OBE and not the knighthood was extraordinarily insensitive. George would have felt insulted – and with very good reason."
All four Beatles were awarded MBEs (Members of the British Empire) in 1965. John Lennon returned his medal to Queen Elizabeth II four years later, in protest against the war in Vietnam.
George Harrison died a year after the possible award, in 2001.
---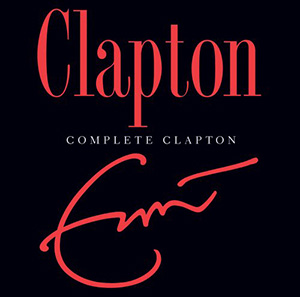 Clapton's new touring group features a mix of some familiar faces from recent tours and some old friends. He will be joined by Nathan East (bass), Steve Gadd (drums), Chris Stainton (keyboards), Paul Carrack (keyboards), Sharon White (backing vocals) and Michelle John (backing vocals).
Clapton starts a Japanese tour on February 18 at Tokyo's Budokan; he'll play three shows there and another four in Japan before dates in Singapore and U.A.E. More dates are expected to be added, with two additional "small tours" predicted.
Clapton recently released a new live DVD, 2013 Crossroads Guitar Festival. The set features nearly 5 hours of music across 45 tracks, plus conversations with the artists and other behind-the-scenes footage from Clapton's now-regular guitar event.
Eric Clapton (and his band) in 2014
Feb 18 - Nippon Budokan - Tokyo, Japan
Feb 20 - Nippon Budokan - Tokyo, Japan
Feb 21 - Nippon Budokan - Tokyo, Japan
Feb 23 - Yokohama Arena - Yokohama, Japan
Feb 25 - Aichi Prefectural Gymnasium - Nagoya, Japan
Feb 26 - Osaka-Jo Hall - Osaka, Japan
Feb 28 - Nippon Budokan - Tokyo, Japan
Mar 04 - Singapore Indoor Stadium – Singapore
Mar 06 - Dubai Media City Amphitheatre - Dubai, UAE
Tags :

Topics :

classic rock, classic rock music news, Entertainment_Culture, Eric Clapton 2014 tour, Eric Clapton new band, Eric Clapton news

Social :

Entertainment_Culture

Locations :

Dubai, Nagoya, Osaka, Tokyo, Yokohama

People :

Chris Stainton, Eric Clapton, Michelle John, Nathan East, Paul Carrack, Sharon White, Steve Gadd




---
Rush to Celebrate 40 Years with Debut Reissue
According to The Globe And Mail, a reissue of Rush's 1974 debut album will be out in 2014. It will mark the 40th anniversary of Rush as a recording band.
The source of the information is Universal Music Canada's VP of catalog marketing Ivar Hamilton, who says the members of Rush are "very involved" in the process of putting the package together. No details regarding the reissue are currently available, but it will likely include a remaster of the album, and new and expanded liner notes.
Rush featured the late drummer John Rutsey, who died in 2008. Rutsey was replaced after Rush by Neil Peart, who continues to be the band's drummer and lyric writer. But Rush includes a fan-favorite, "Working Man," that the Canadian trio continue to play live to this day.
Tags :

Topics :

classic rock, classic rock music news, Entertainment_Culture, Human Interest, new Rush album, Rush 40th re-issue, Rush reissue

Social :

Entertainment_Culture, Human Interest

People :

Geddy Lee, Ivar Hamilton, John Rutsey, Neil Peart




---
A trailer for the forthcoming "lost" Johnny Cash album, Out Among the Stars, has been posted. See it below. The album comprises 12 previously unheard tracks and will be out on March 24, 2014. The songs, which were recorded in Nashville, Tennessee in 1981 and 1111 Sound Studios in 1984, were discovered by his son John Carter Cash at the Sony Music Archives.

John Carter Cash says: "When my parents passed away, it became necessary to go through this material. We found these recordings that were produced by Billy Sherrill in the early 1980s… they were beautiful." He pressed the tracks despite Cash's then label Columbia's original refusal to release the tapes in the '80s. "We were like, 'My goodness, this is a beautiful record that nobody has ever heard.'"

The songs include duets with Johnny's wife June Carter Cash and Waylon Jennings, while Marty Stuart – a member of Cash's backing band – has been quoted as saying that he was "in the very prime of his voice for his lifetime" and that Cash sounds "pitch perfect" on the recordings.

The tracklisting for Out Among the Stars is:

"Out Among The Stars"
"Baby Ride Easy" (featuring June Carter Cash)
"She Used To Love Me A Lot"
"After All"
"I'm Movin' On" (with Waylon Jennings)
"If I Told You Who It Was"
"Call Your Mother"
"I Drove Her Out Of My Mind"
"Tennessee"
"Rock And Roll Shoes"
"Don't You Think It's Come Our Time' (featuring June Carter Cash)
"I Came To Believe"
---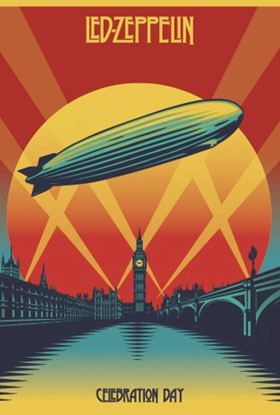 The entire Led Zeppelin catalog is now available for streaming via Spotify. And Jimmy Page has also been talking about his work on newly-remastered Led Zeppelin albums due in 2014.
Via The Pulse Of Radio, Page explains, "I've done my bit. Technology has moved on since the last set of remasters and you can hear the difference in these new versions. They're quite something.
"Obviously there's not that much material that we could add from the first two albums, but from Led Zeppelin III there is."
Alternative takes and outtakes are all apparently part of the releases. No date is scheduled yet – Page is renowned for his methodical approach – but there will be remastered Led Zeppelin out in 2014.
Led Zeppelin are already up for two Grammy awards in 2014 — "Best Rock Performance" for "Kashmir (Live)" from Celebration Day, and the album, itself, Celebration Day, in the "Best Rock Album" category. Read about the making of Celebration Day.
---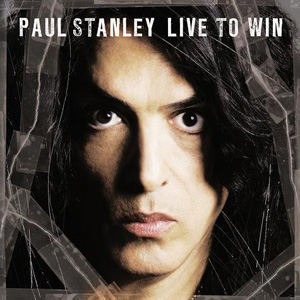 Paul Stanley is getting ready to follow in the footsteps of the other original members of Kiss. Shortly after it was announced that Kiss will be inducted in to the Rock And Roll Hall Of Fame next year, Stanley announced that he will release his autobiography around that same time.

During an interview on Nikki Sixx' radio show Sixx Sense in November last year, Stanley spoke of the book, which was then in the process of being written. Judging by his comments it does sound like Paul approached the project with a bit of self awareness (via Blabbermouth): "Autobiographies, for the most part, to me, are like writing a love letter to yourself," Stanley said, before stating "How objective can you be when you are writing about yourself."

Regarding the other three original Kiss members' books, Stanley jokingly said: "It's kind of like, 'OK, have you all said your piece? OK? Now let me tell you what happened.'"

Whether the "Starchild" comes off as more honest in his approach is up to the reader to decide when Face The Music: A Life Exposed is released on April 22nd.
---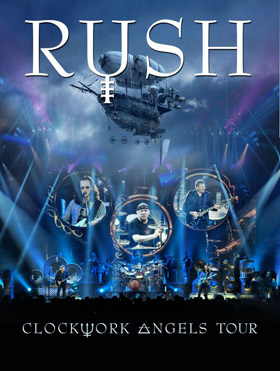 Canadian rockers Rush have announced that they are getting ready to release a six part comic book series through Boom! Studios starting in March.
Clockwork Angels is based on Rush drummer Neil Peart's lyrics for the band's 2012 album of the same name. "It's just a beautifully painted world in the music that I tried to capture in the novel and now tried to turn into a different direction," said author Kevin J. Anderson about writing the comic book in an interview with USA Today.
Apparently the idea of a comic book was something Peart and Anderson had been kicking around for quite some time: "Kevin and I had talked for years about combining a novel and an album in some fashion, but I guess the idea had to grow up as Kevin and I did - gaining maturity and confidence in our own separate crafts, while gaining the life experience necessary to give the story its scale and depth," said Peart.
According to Anderson the comic book will contain "Easter eggs" with references to various Rush albums in its illustrations: "We think Rush fans are attentive and intelligent," said Anderson. "It just gives them the extra thrill of seeing that this isn't just a straightforward story. There's a lot of interconnected things, too."
---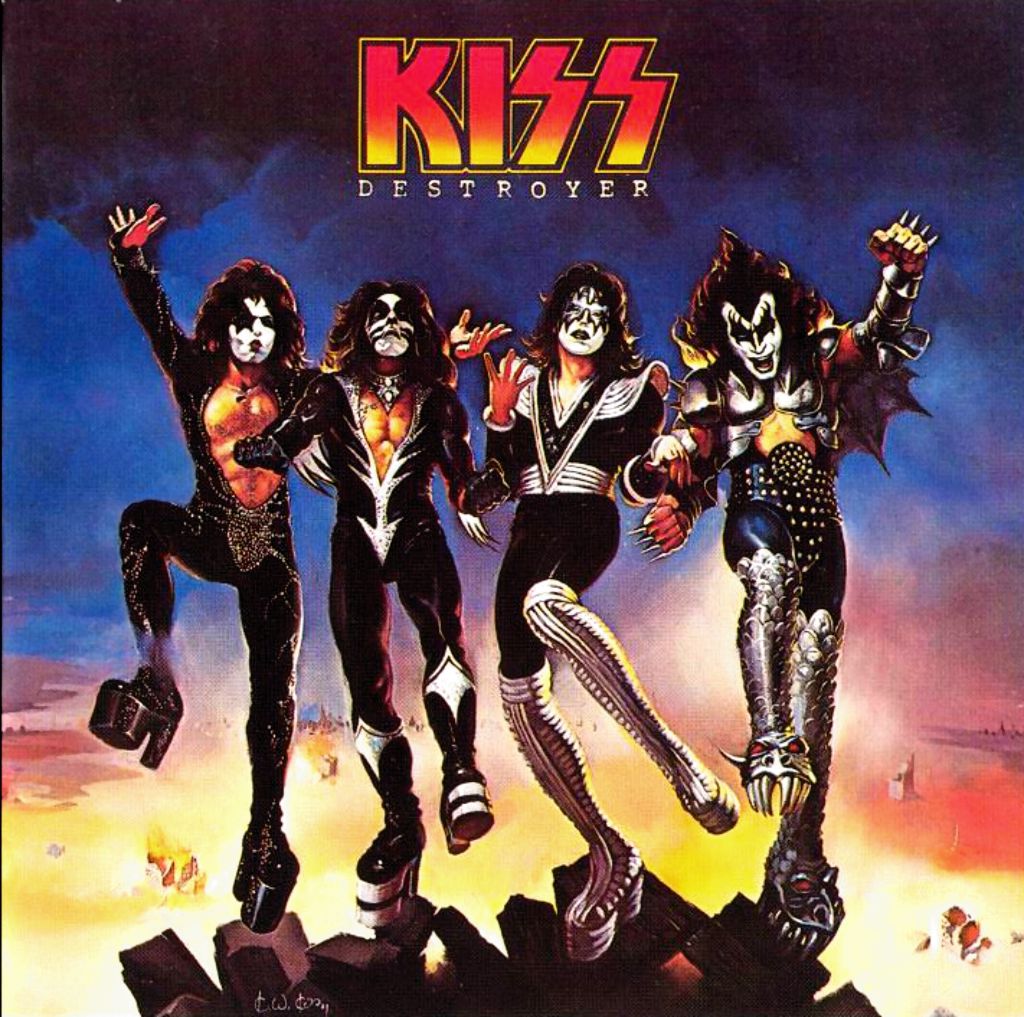 Longtime KISS fans may be in for a special treat. Both Gene Simmons and Ace Frehley say they would be amenable to a reunion of KISS's original lineup at next year's Rock and Roll Hall of Fame induction ceremony. In separate interviews with Rolling Stone , the rock veterans agreed that a reunion performance would befit the occasion. "[Peter Criss and Ace] were equally important in the formation of the band," said Simmons. "When you have kids with your first wife, you give kudos. The fact you got remarried doesn't delete or minimize the importance." Simmons later added there was no "bad blood" among the four musicians. "There's never been bad blood," he said. "I love [Ace and Peter] as people."
As regards Frehley, when asked if he would be reluctant to take the stage with his former bandmates, he said, "Not at all. I think it [would] be great for the fans to witness, and a lot of fun. I recently performed with Peter at the Hard Rock Café in New York…. We all still have it."
The Hall of Fame induction ceremony will take place on Thursday, April 10, 2014 at Barclays Center in Brooklyn, New York.
---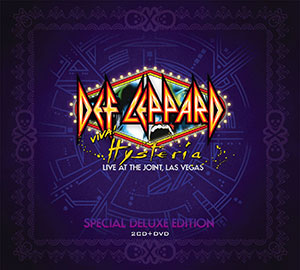 2014 is shaping up to be a busy year for Def Leppard. Having completed a successful residency this past spring in Las Vegas, where they performed their
Hysteria
album in a series of 11 "Viva Hysteria!" shows, the veteran British rockers are looking forward to giving their 1983
Pyromania
album the same treatment.

"The Vegas thing was amazing," says guitarist Phil Collen, speaking with Billboard. "We're also going to be doing 'Viva Pyromania!' at some point at the end of next year." Collen added that Def Leppard is also preparing to record an album of new material, utilizing a live-in-the-studio approach similar to that used for their 1996 disc, Slang—at least in part. "You paint yourself into a corner with a certain writing style when you have a huge album," observes Collen. "Slang [was] very raw--us playing live--and everyone hated it. You learn from that. You don't want to cop out too much."
---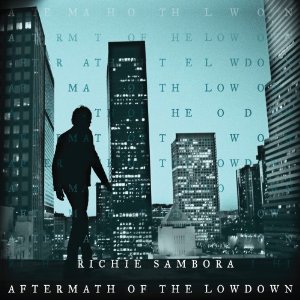 Richie Sambora is open to reuniting with Bon Jovi, saying he harbors no bad feelings toward his former band mates. In an interview with the
Hollywood Reporter
, the veteran guitarist said he would consider rejoining the group, if asked. "I would think about it for sure," he revealed. "There's no malice here. You get along for 30 years, that's a damn good marriage. ... I was coming out of something a little bit different with my solo record,
Aftermath of the Lowdown
, and it just didn't go in the right direction for me artistically, which is not to say it's a bad thing."
Sambora was also quick to discredit reports that his split from the band was rooted in disagreements about money. "[That's] baloney," he said. "You look at your bank account, and you see the currency of love and happiness is more important than the currency of money."
Much of Sambora's downtime has been spent with his 16-year-old daughter Ava, who's an aspiring actress, and tending to his mother, who's recovering from a recent hip fracture. He dropped strong hints, however, that he's preparing to jump back into music with renewed vigor. "I want to get together with people that I like, who I have relationships with, and try to build a brand," he said. "Go out and gig on my own and make a living."
Richie Sambora on His Friendship with Les Paul
---