Posts from January 2014
It's a new year, and with that comes a whole bunch of great tours to look forward to during the next twelve months. Veterans like Metallica, and Aerosmith will be on the road, as well as more current acts like Paramore and Halestorm. Since U2 will be coming out with a new album later this year, can we also assume a new tour is in the works? Wishful thinking, I know. Instead let's take a look at some of the cool tours that have been confirmed for 2014 so far! Please let us know what show you're most looking forward to this year in the comments section.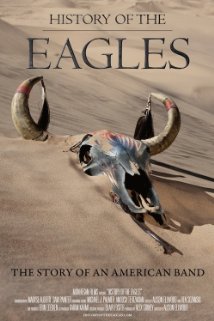 1. The Eagles
If you're only planning to go to one show this year, it might be a good idea to catch the Eagles' History Of The Eagles tour. "I don't want to say it's our last world tour, but it very well could be," Eagles singer and guitarist Glenn Frey said during a press conference in London last year. So if you haven't seen one of the greatest American rock bands from the seventies, now might be your last chance.
2. Pearl Jam
Pearl Jam released their Lightning Bolt album in October last year, and have already been busy touring behind it in the States. The band is currently on tour in Australia, and in June they will take on Europe. If you haven't seen Pearl Jam before, don't miss this opportunity! You really get your money's worth at a Pearl Jam show since the band tend to play for upwards of three hours, with setlists comprising of around 30 songs. Aside from Bruce Springsteen, concerts like these are pretty much unheard of nowadays. It will also be interesting to hear some of the new songs, like "Sirens," and the blues rocker "Let The Records Play" performed live.
3. Metallica
Metallica will be touring Europe in the summer as part of the Sonisphere festival package, as well as some local festivals. Along with Iron Maiden the band will be headlining a three-day festival stop at Knebworth Park in the UK on June 4-6. Metallica will be touring under the moniker "By Request," which means that the fans buying tickets to each show will get to vote on what songs the band will play, so here's your chance to get to hear some really rare stuff from James Hetfield and Co.!
4. Aerosmith
The Bad Boys from Boston, aka Aerosmith, tend to stick to the US when it comes to touring, so whenever they make it across the pond for a European trek I try to make a point to see them, since you never know when it might be the last time. Aerosmith will be taking their "Global Warming World Tour" to Europe during May and June. As opposed to their most recent European tours, this one is mainly made up of headlining shows, as opposed to festival dates. So be prepared for a full-fledged Aerosmith show, and since the band isn't out promoting a new album, expect to hear some deep cuts from their classic seventies albums.
5. John Mayer
Having finally recuperated from his vocal problems, John Mayer has been on the road since last summer with two new albums to showcase. Having already toured the States, Mayer will be hitting Australia, and Japan in April, followed by Europe in June. Since Mayer has so much new material to choose from, don't expect to hear much more than his hits and new songs. Judging by the setlist from the US leg of the tour, it seems as if us blues fans will be a bit short-changed this time around. But for those of you that have seen John Mayer in the past it's a great opportunity to see a concert made up mostly of songs you haven't heard live before.
6. Halestorm
In April Halestorm will be touring Europe, including seven dates in the UK. It seems like the hardworking Pennsylvania rockers are constantly on the road, and it suits them well. Lead singer and Gibson Explorer player Lzzy Hale has great stage presence and knows how to command an audience.
7. Journey & Steve Miller Band
Now here's a really cool concert package for the summer of 2014: Journey is going out on a double headlining tour with Steve Miller Band, and they're bringing along Tower Of Power as the opening act! The tour starts in Chula Vista, CA on May 15, and travels through most of the US for the next couple of months.
8. Paramore & Fall Out Boy
For those of you that were too young (or not even born yet) when Journey and Steve Miller Band were in their prime, here's something that might interest you instead: Paramore and Fall Out Boy are teaming up for a double headlining tour this summer. The tour, which starts on June 19 in Hartford, CT, will take the two bands on a two-month trek through the US before finishing up in Concord, CA, on August 17.
9. Rolling Stones
Fans in Japan, New Zealand, and Australia can look forward to seeing the Rolling Stones this year. The legendary rockers are set to play three dates in Tokyo, followed by an Australian tour in March, and a show in Auckland, New Zealand on April 5. It makes sense that the band extend their tour to other parts of the world, having already played quite a few dates in the US, and the UK over the past year or so. But the question remains - when will the Stones treat the rest of Europe to some shows?
10. Mötley Crüe
Sadly, it seems like the glam rock veterans Mötley Crüe are getting ready to throw in the towel. Various band members have been talking about the impending end of the band during the past year, with drummer Tommy Lee citing guitarist Mick Mars' ailing health as the main reason. The band is now advertising an event for January 28 on their website, which is believed to be the announcement of Mötley's farewell tour. So if you've ever wanted to hear "Kickstart My Heart" live, now's probably your last chance! The tour is expected to cover most of the globe and last for about two years.
Tags :

Topics :

10 Tours To Look Forward To in, classic rock, classic rock music news, Entertainment_Culture, Top tours of 2014, top upcoming tours

Social :

Entertainment_Culture

Locations :

Auckland, Boston, California, Chula Vista, Concord, Connecticut, Hartford, London, Pennsylvania, Tokyo

People :

Bruce Springsteen, Glenn Frey, John Mayer, Journey Miller Band, Lzzy Hale, Metallica, Mick Mars, Tommy Lee




---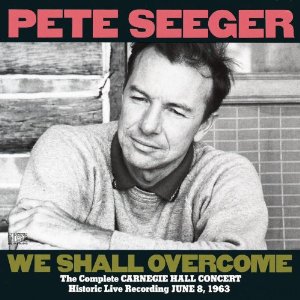 "He's had one of the most perfect lives of anybody I know." That's how filmmaker Jim Brown once described Pete Seeger, when asked why he decided to profile Seeger for a PBS "American Masters" documentary. Seeger, who passed away yesterday (Jan. 27) at age 94, certainly experienced one of the great artistic journeys in American culture. In a career that spanned three quarters of a century, he also embodied the idealism that once defined the American spirit.
The trajectory of Seeger's life is dazzling. Born May 3, 1919, he first wanted to become a journalist. Music beckoned, however, and following a period during which he assisted folk-song archivist Alan Lomax, he teamed with legendary songwriter Woody Guthrie to form the politically oriented Almanac Singers. Drafted into the Army in 1942, Seeger served out his duty and then co-founded the folk group, The Weavers. In addition to popularizing the Guthrie classic, "This Land is Your Land," The Weavers topped the charts in 1950 with their version of Leadbelly's "Goodnight, Irene."
Blacklisted during the McCarthy era, The Weavers disbanded in 1953. Informally banned from TV programs and radio shows--as well as from many concert stages--Seeger began performing at high schools and on college campuses. During the folk boom of the early '60s, his songs became better known to the public at large. Thanks to hit versions by The Kingston Trio, Peter Paul & Mary and The Byrds, the Seeger-written songs "If I Had a Hammer," "Where Have All the Flowers Gone" and "Turn! Turn! Turn!" became part of the American lexicon.
Even into his '90s, Seeger remained vibrant, creative and deeply attuned to social and environmental issues. He and his wife, Toshi—who passed away last July, at 91--lived on a wooded hillside overlooking the Hudson River, in a cabin they built with their own hands decades ago. From 1969 onwards, Seeger worked closely with the Clearwater organization, an environmental group that sought to protect the Hudson River, its tributaries and related waters.
Seeger was awarded the National Medal of Arts in 1994. A Rock and Roll Hall of Fame induction came in 1996, the same year he earned a Grammy Award for best traditional folk album. His 2008 album, Pete Seeger at 89, also won a Grammy. Indeed, throughout his life Seeger recorded dozens of albums and records, and compiled a series of instructional songbooks. In memoriam, we're pleased present this in-depth interview, conducted in 2009 with the man once called "America's tuning fork."
"Turn! Turn! Turn!" is one of your best-known songs. Do you remember writing it?
Well, I got a letter in 1959 from one of my publishers, saying, "Pete, can't you write another song like 'Goodnight, Irene'? I can't market these protests songs that you keep writing." (laughs) I was a little angry. My first thought was that I needed to get a different publisher, since that was the only type of song I knew how to write. But then I pulled these words out of my pocket, where I had copied them onto a piece of paper, and improvised a tune off the top of my head. I had a reel-to-reel tape recorder, and I recorded it and sent it to him. A week later I got a lovely letter saying, "This is just what I was looking for. Thanks." It was that same publisher who got the song into the hands of The Byrds. They made a few slight changes, and came out with that terrific record.
Do you remember your impressions the first time you heard The Byrds' version?
Well, they changed one or two notes. Originally I thought, "Did they have to do that?" Later, though, I felt they were right to have done it.
You and Lee Hays also wrote "If I Had a Hammer." Did you sense at the time that that song would become a classic?
No. We knew it was a good song, and a good idea. Lee wrote the four verses, and mailed them to me in the last days of December 1948, I believe. I sat down at the piano and worked out the tune. The Weavers had just gotten together. We sang it at various places, but we were just a bunch of lefties back then. We recorded it for a tiny little company, and I think it sold about 500 copies. Our tune never caught on as widely as it did when Peter, Paul, and Mary re-wrote the melody. My melody was slower and lower-pitched. Actually my favorite version is the one done by Sam Cooke.
You once said that being blacklisted was a blessing in disguise, in that it steered you away from the commercial world. Can you elaborate?
I never liked the commercial world. I felt it was a bunch of hypocrisy. I don't drink, and I don't smoke. I don't like nightclubs and I never went to them. Around 1953, I got a letter from some students at Oberlin College, asking if I could come there and sing. They said they couldn't pay much, but they had a basement in the art department that held about 200 people, and they said they were sure if they passed the hat, they could cover my bus fare. So I took a bus out to Ohio, and sure enough they passed the hat, and I made about $200. The following year I came back and sang in the chapel, for 500 people. And then the next year I sang in the school auditorium, which held about 1000, and we filled it. By the '60s, I was singing in big state colleges. That, probably, is the most important work I ever did. It showed that in order to make a living, as a musician, you didn't have to go to nightclubs or hotels or radio stations. You could go to schools and colleges instead.
This took place long after you had formed The Almanac Singers, with Woody Guthrie. Had you written any songs before you met Guthrie?
I had written a few poems when I was in school. My father had tried writing songs, and I had an uncle who was a poet during World War I. One of his poems--"I Have A Rendezvous With Death"--was reprinted widely. It's often cited as one of President Kennedy's favorite poems. But it was Woody, as much as anything, who inspired me to write songs. Also, Alan Lomax was four years older than I was, and vastly more experienced, in many areas. Lomax was really my mentor until I met Woody. After that, Woody became my mentor, as a songwriter and as a performer.
What was the most important lesson you learned from Guthrie?
He was a genius at simplicity, and a great lyricist. He rarely made up melodies, although occasionally he did. There's a story involving the song "The Sinking of the Reuben James." When the American destroyer ship, the Reuben James, was sunk off Greenland in October 1941, Woody wrote about 20 verses. He wanted the names of every person who drowned to be in that song. We said, "Woody, no one except you is going to sing a song that's this long. Can't you at least give us a chorus, that we can join in on?" He grumbled, but within a week he had pared the song down to five verses, and written a very strong refrain. That song is still being sung today. It attests to his ability to write something simple and powerful.
How did you come to write "Where Have All the Flowers Gone"?
I had been reading a long novel--And Quiet Flows the Don--about the Don River in Russia and about the Cossacks who lived along the river back in the 19th century. It describes the Cossack soldiers galloping off to join the Czar's army, singing as they go. Three lines from a song are quoted in the book: "Where are the flowers? The girls plucked them / Where are the girls? They're all married / Where are the men? They're all in the army." I never got around to looking up the song, but I wrote down those three lines.
Later, in an airplane, it occurred to me that the line "long time passing"--which I had also written in a notebook--would sing well. Then I thought of, "When will we ever learn." Suddenly, within 20 minutes, I had a song. There were just three verses. I scotch-taped the song to a microphone and sang it at Oberlin College. This was in 1955. One of the students there had a summer job as a camp counselor. He took the song to the camp and sang it to the kids. It was very short. He gave it rhythm, which I previously hadn't done. The kids played around with it, singing "Where have all the counselors gone? / Open curfew, everyone."
The counselor added two actual verses: "Where have all the soldiers gone / Gone to graveyards everyone / Where have all the graveyards gone / Covered with flowers every one." Joe Hickerson is his name, and I give him 20 percent of the royalties. That song still brings in thousands of dollars in royalties, from all around the world.
People still talk about the controversy occurred in 1965, when Bob Dylan went electric at the Newport Folk Festival. You allegedly threatened to pull the plug on his performance. What really happened?
Dylan was singing a wonderful song—"Maggie's Farm"--but you couldn't understand a thing he was singing, because they had the sound system so distorted. I ran over to the guy managing the controls, and said, "Fix the sound, so we can understand the words." And he shouted back, "No! This is the way they want it!" They wanted it loud enough that all these folkies would "boo," because this was Bob's chance to show them he's bidding "Bye Bye Baby Blue" to them. I was so mad, I said, "Damn it, if I had an ax, I would cut the cable." I wanted the lyrics to be understood. That's my main complaint about a lot of singers. I hear so much of the accompaniment, I can hardly understand the words.
What are your feelings in general about electric guitars?
I don't know how to play the electric guitar, although I'm fascinated by it. I'm fascinated listening to people like B.B. King, how he can make a note sing out. It's a relatively new instrument, and quite different from an acoustic guitar. If there's a human race 200 years from now, the electric guitar might well be remembered as the most popular instrument of the folk music of the late 20th century.
All your life you've been an advocate for social causes and the environment. Do you feel songs have a special power to bring attention to these issues?
If there's a human race here a hundred years from now, music will have been one of the many things that saved us. Other arts will help, whether it be dancing, or cooking, or painting, or sculpting. Sports may help as well. I'm reading a book right now that discusses how Nelson Mandela used the love of rugby in his effort to pull South Africa together. All South Africans came together to cheer on their team. Communication is good, and we need to encourage our tradition of talking. That's why the human race has survived as long as it has.
Tags :

Topics :

classic rock, classic rock music news, Entertainment_Culture, Pete Seeger, Pete Seeger interview

Social :

Entertainment_Culture

Locations :

Ohio

People :

Alan Lomax, B.B. King, Bob Dylan, Jim Brown, Joe Hickerson, Kennedy, Lee Hays, Nelson Mandela, Pete Seeger, Peter Paul, Sam Cooke, Toshi, Woody Guthrie




---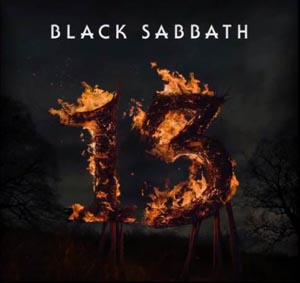 Backstage during the Grammy festivities, Black Sabbath dropped tantalizing hints that more original music might be forthcoming in the not-too-distant future. Rolling Stone reports that when asked about potential recording projects, frontman Ozzy Osbourne said, "We're going back on the road. We haven't really spoken about it beyond that. I'm down for it." "Absolutely," said guitarist Tony Iommi, echoing the same sentiment. Osbourne went on to add that he, Iommi and Geezer Butler came together to record 13, their reunion album, because they realized they were "were running out of time." "We were getting on a bit," said Osbourne, who's 65. "It's now or never." Added Iommi, "We were all into it. This time everything fell into place and it felt great." Sabbath was awarded the Grammy for "Best Metal Performance" for their single, "God is Dead?" The trophy marked the second instance in which they've won a Grammy in that category.
---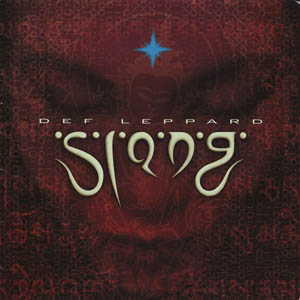 In 1996 Def Leppard released what is undoubtedly the band's most experimental album to date. Spurned on by the emergence of grunge, Def Leppard decided to abandon their tried and trusted formula of melodic hooks that had become their trademark over the past decade. Gone was the polished production by Mutt Lange, a man largely responsible for Def Leppard reaching massive success in the first place. Although
Slang
wasn't a hit in the same way as their previous releases, it was still very well received among the band's hard-core fan base.
Almost two decades after its release, the eleven songs on Slang have stood the test of time, and the album is regarded as one of Def Leppard's best. Now Joe Elliot, Phil Collen, Rick Savage, Rick Allen, and Vivian Campbell are preparing the release of a Deluxe Edition of the album. The 2 CD release will contain unreleased material and alternate takes, and will also be available in a vinyl version as well as on iTunes. Slang Deluxe Edition is scheduled for a February 10 release. Check out the tracklisting of the various formats:
CD/ Digital Edition
Disc 1
1. Truth?
2. Turn to Dust
3. Slang
4. All I Want Is Everything
5. Work It Out
6. Breathe a Sigh
7. Deliver Me
8. Gift of Flesh
9. Blood Runs Cold
10. Where Does Love Go When It Dies
11. Pearl of Euphoria
12. Move with Me Slowly
13. Truth? (Original Version)
14. Burn Out
15. Worlds Collide
16. Can't Keep Away from the Flame
Disc 2
1. Turn to Dust (1st Draft)
2. Raise Your Love
3. All I Want Is Everything (1st Draft)
4. Work It Out (1st Draft)
5. Breathe a Sigh (Rough Mix)
6. Deliver Me (Rough Mix)
7. Black Train
8. Blood Runs Cold (Rough Mix)
9. Where Does Love Go When It Dies (1st Draft)
10. Pearl of Euphoria (Rough Mix)
11. All on Your Touch (2012 Revisit)
12. Anger Me (Deliver Me -1st Draft)
13. Move on Up (Viv Demo)
14. Gift of Flesh (Phil Vocal)
Double 180g Vinyl
Side 1
1. Truth?
2. Turn to Dust
3. Slang
4. All I Want Is Everything
5. Work It Out
Side 2
6. Breathe a Sigh
7. Deliver Me
8. Gift of Flesh
9. Blood Runs Cold
10. Where Does Love Go When It Dies
Side 3
11. Pearl of Euphoria
12. Move with Me Slowly
13. Truth? (original version)
Side 4
14. Burn Out
15. Worlds Collide
16. Can't Keep Away from the Flame
17. All on Your Touch (2012 Revisit)
18. Black Train
---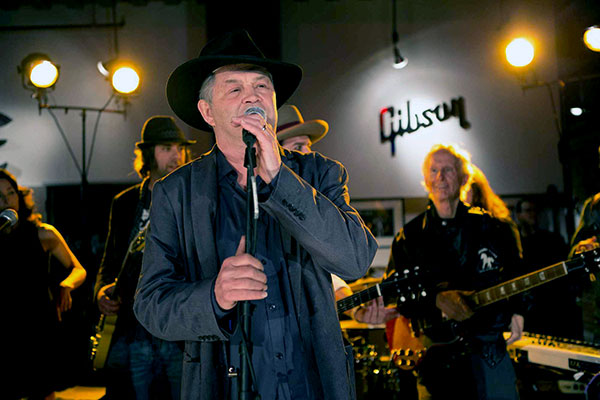 It has been nearly fifty years since the Beatles conquered America, yet their popularity – and their mystique – remain unrivaled in popular culture. Beatlemania was in full-force Wednesday evening at Gibson Brand's Beverly Hills Showroom as stars of the stage and screen, as well as music industry swells and a flock of media, came to view never-before-seen photos of the Fab Four.
Attendees were also treated to an eclectic mix of musical icons performing Beatles classics. Brian Wilson kicked the music off by performing snippets from both the Beatles and Beach Boys catalog. He was followed by the band America, Micky Dolenz of the Monkees, and what was easily one of the evening's finest, albeit surreal, moments when Kris Kristofferson on a Gibson J-45 acoustic guitar performed "Hey Jude." The crowd went ballistic.
The music world has descended on Southern California this week with both the Grammys and NAMM 2014 taking place just miles apart, and Gibson will have a huge part in all of the festivities. Stay tuned to Gibson's website, Facebook and Twitter pages for full coverage!
---

Budweiser and Clydesdales go hand in hand during the Super Bowl, and this year won't disappointment. These ads have became some of the highest rated every year by audiences, and now we get another great commercial early. This time it involves a puppy and a Clydesdale. Good luck not getting emotional over this one. Another home run by Budweiser for sure. Watch it below.



---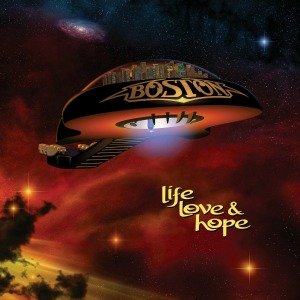 Beginning with Boston's mega-selling 1976 self-titled debut, the pioneering guitarist has always insisted on creative autonomy, hunkering down in his basement studio, often for years, to craft the songs, sounds and arrangements that meet his exacting standards. Seemingly interminable gaps between albums have been common, but the musical riches on each Boston release have always been worth the wait.
Life, Love & Hope , Boston's first album in 11 years, offers perfect proof of that fact. Rife with Scholz's majestic guitar work—distinguished by one of the most recognizable tones in rock—the album hews close to the classic style that first put Boston on the map all those years ago. Roiled by the tragic death of lead singer Brad Delp in 2007, Scholz settled on a vocalist-by-committee approach for the disc, even stepping up to the microphone to sing one song himself. And, as always, he turned exclusively to his legendary '68 Les Pauls to produce those glorious guitar sounds.
"These are all songs from the heart," he says, "each of them taking many months of effort to write, arrange, perform and record, always up to the demands of Boston's harshest critic, me. They have all been meticulously recorded to analog tape on the same machines and equipment used for Boston's hits for the past 35 years."
Scholz spoke with us recently about the making of the album, his distinctive guitar sound, and why he regards the guitar as a "symphonic" instrument. He also talked at length about the new Tom Scholz 1968 Les Paul signature guitar--#10 in Gibson's Collector's Choice™ series—which he and Gibson worked together to produce last year.

Did you approach making this album any differently from previous Boston albums?
Actually I approached this album in the same way I made all the albums except the last album, Corporate America. I've always worked pretty much alone in the studio, which gives me the freedom to go in whatever direction my musical ideas take me. But with Corporate America there were other players, other writers, and even other people working in production. It was an experiment, and it just didn't work. After that album was released, I immediately went back to work on one of the songs, "Someone." I wasn't happy with it, and I was bound and determined to re-record it, with the idea that someday it would be re-released. For this new album, I went back to what has worked for me for all these years, which is doing it as a DIY project, working in my basement.
Your songs go through lots of permutations and arrangements before they see the light of day. How do you know when you've gotten it right, when it's time to stop?
One of two things happens. Either I become so burnt out on the song that I just can't work on it anymore, or I'm afraid that if I change anything else I'll ruin what I've got. That's when I stop. Sometimes when that happens I'm really thrilled with how it's turned out, and other times I'm not so sure. In the latter case I put it on the shelf, and come back and listen to it months later. Anything can happen at that point, when I listen to it again. The one that sticks in my mind most is "The Launch," from Third Stage, back in the '80s. After it was finished I thought it was just a piece of junk, that it had been a waste of my time. But when I put it on the shelf, and listened to it six months later, I was shocked. I thought, "My God, how did I get all these sounds? It's amazing." So that can happen, but the opposite can also happen. Many times I've spent six months working on a song, and then I go back and listen and think, "Yep, I was right. This is crap." And so I throw it away.
Does that process not drive you nuts?
Well, it would be nice if everything always worked out, if everything I did turned to gold. But that's not the world we live in. Everybody has their successes and failures, and I've had lots of failures. I'm just thrilled when something actually does work out.
You've always used your '68 Les Pauls for recording. Was that true for this album as well?
That's right. That's basically the guitar I use. I rarely use any other guitar on a recording.
The story behind how you came to own those guitars is fascinating.
I still can't believe it happened the way it did. The first one I bought just happened to be a '68 reissue, which was made for only a short period of time. And then, even more amazingly, I just happened to see another one when I was passing by a used guitar store. I bought it, and it was virtually identical to the first one. It turned out that the second guitar was another '68 reissue. It was statistically almost impossible that that would happen. By pure coincidence I stumbled onto these two guitars, not knowing they were any different from any other Les Paul. In fact, I was shocked when I found out that the neck on those guitars was completely different from the neck on the ones that were being made later in the '70s. I discovered that when I went to buy a backup. I was also surprised to find that those '68 Les Pauls were made from parts left from the '59 production run. I bought one of the '68 Les Pauls for $300, and the other for $350. It still amazes me.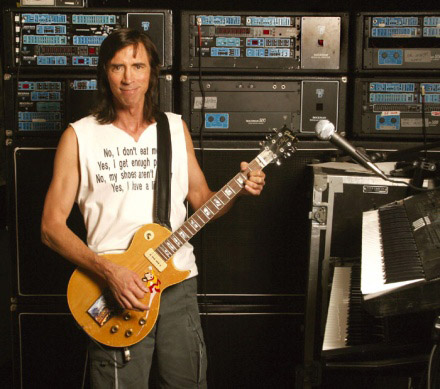 Tell us about the process of making the Signature model?
Gibson went to a lot of trouble to get it right. My original Les Paul has a blond finish—I had the gold removed at one point. It's known as my Mighty Mouse guitar, because it has the "Mighty Mouse" swoop across the front of it. Gibson first measured that guitar very carefully, which took quite a while. And then they built a "first shot" prototype and sent it to me. I played it to see how it felt, and went back to them and told them it was very close, but not exactly right. And then I got out my tools and made all sorts of corrections to the dimensions. I checked everything—not just fret height and obvious things, but details about the shape of the neck, all up and down the neck. Then I went back to Gibson a second time. The guitar came back many months later, and it was exactly like my original guitar, so much so that I couldn't distinguish the prototype from the original. I also sounded almost exactly like the original.
What initially made that particular model Les Paul so special for you personally?
It was simply the sound of the guitar. I bought the first one because I heard it being played in a performance, and was immediately struck by its tone. And as luck would have it, that particular guitar came up for sale and I jumped on it. I was pretty shocked the first time I played it. Up to that point, I had a pretty cheesy practice guitar with a neck that was completely different. It took me about six months to get used to the shorter scale of the '68 Les Paul, and the different size neck. Now, of course, it's more or less the only guitar I can play.
Does it give you comfort knowing you're no longer limited to your two originals?
(laughs) Of course every guitar has its own unique audio characteristics, but the [Collector's Choice™] guitar is very close—just surprisingly close to the original.
Looking back, how surprised were you by the success of the first Boston album?
I was shocked. I was expecting abject failure. In fact, I had been warned by people in the industry—people who were supposed to know about these things—that I shouldn't expect too much. They said disco was what was happening, and the kind of music I was doing had nowhere to go. After I finished mastering that album I actually went back to work full-time at Polaroid. The first time I heard "More Than a Feeling" on the radio was when someone at the company came running into my office shouting, "They're playing your song! We're listening to it in the drafting department!" (laughs) I was like, "Really?" I didn't even resign from work when I went on the first Boston tour. I just took a leave of absence. I was sure that this would all blow over and I would once again be working a regular job, like everyone else.
Are you surprised that no one has successfully mimicked your sound, that it remains so distinctive after all these years?
I don't know the reason for either of those things—why it hasn't been exactly copied, and also what makes it unique. Whenever I go into the studio, each time, I don't have that sound set up, or cast in stone so that it never changes. It's true that I always plug into the same equipment, but I'm always changing the sound, and I'm never quite satisfied with it. It's always a new challenge. Still, somehow I always seem to end up sort of in the same place, with the sound. It's interesting. Whenever I walk into a place where rock and roll is being played in the background, I can tell if it's a Boston song even before I know which song it is. I can't explain it, but I do feel very lucky things turned out that way. It probably has something to do with working alone, with working in isolation for such a long time. Being left completely to my own devices, I suppose I gravitate toward that same sound every time, as I'm dialing things in. It also doesn't hurt that I use the same two Les Pauls every time I record.
You've often said one goal you have, with your guitar playing, is to elicit emotions in the listener. Can you elaborate?
I think that's the job of a musician, to get the most feeling out of the music and create emotion in the listener. Certainly all types of music can do that. My first experience with that was in childhood, listening to big symphonies. Most of the time that was on an early high fidelity record player, but I was also taken several times to see a symphony orchestra in Toledo, Ohio. I remember being thrilled with the power of that experience. I realized you don't necessarily need lyrics—or anything of that sort--to create emotions in people. You just need the right person putting the sounds together in the right way. That's always my goal when I'm working on a song.
What pushed you toward the guitar as the instrument to accomplish that?
I heard that same symphonic power in the guitar when it was played by the right people. The first time I heard it was in The Kinks, The Yardbirds and Iron Butterfly. I'm not talking about "In-A-Gadda-Da-Vida"—I'm talking about Iron Butterfly's first album. There was a cut on that album called "Iron Butterfly Theme" that was in a weird time signature. That song got me turned onto the whole idea of playing guitar. The power that was at your fingertips was extraordinary. And of course that hasn't changed. A guitar player, with modern equipment set up the right way, has phenomenal power on-hand for anything he or she wants to do.
You have lots of live recordings of Boston, many with Brad Delp on vocals. Is there any chance a live Boston album might soon see the light of day?
That's a project that's always in the back of my mind. That's why I make the live recordings, and I do have a lot of them. But every time I think, "Well, I think it's time to start putting that together," something happens and life gets in the way. I'm concentrating on the new studio album for now, and the next thing on the agenda is a tour, for this year. A live album will have to wait a little longer.
The Collector's Choice™Â#10 Tom Scholz 1968 Les Paul
Boston's Tom Scholz: His 10 Essential Albums
Boston's Tom Scholz Still Rockin' with Two Les Paul Goldtops
Tags :

Topics :

Boston Tom Scholz interview, classic rock, classic rock music news, Entertainment_Culture, Tom Scholz Boston, Tom Scholz interview

Social :

Entertainment_Culture

Locations :

Boston, Ohio, Toledo

People :

Brad Delp, Gibson, Les Paul, Paul Goldtops, Tom Scholz




---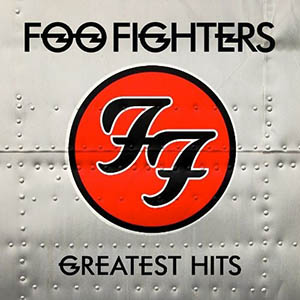 A few major rock names have been added to the lineup of performers at this weekend's Grammy Awards: Foo Fighters frontman Dave Grohl, Nine Inch Nails and Queens of the Stone Age. The three artists will perform together at the show's finale, along with Fleetwood Mac's Lindsey Buckingham, who performed on Nine Inch Nails' latest studio album,
Hesitation Marks
.
Grohl, Queens of the Stone Age and Nine Inch Nails are all up for Grammy Awards this year. Grohl is in the running for Best Compilation Soundtrack for Visual Media for the soundtrack to the Sound City documentary, Sound City: Real to Reel, and for Best Rock Song for "Cut Me Some Slack." Queens of the Stone Age are nominated for Best Rock Album for their current full-length, …Like Clockwork, and Best Rock Performance for "My God is the Sun." Nine Inch Nails are up for Best Alternative Music Album for their current release, Hesitation Marks.
This weekend's show marks the first time Queens of the Stone Age and Nine Inch Nails will perform at the Grammys. Paul McCartney and Ringo Starr will also perform, while Black Sabbath, Aerosmith's Steven Tyler and 30 Seconds to Mars' Jared Leto will present.
The Grammy Awards ceremony will air Sunday (Jan. 26) on CBS.
Grohl recently celebrated his 45th birthday. Check out our birthday tribute to the renowned drummer and frontman here.
---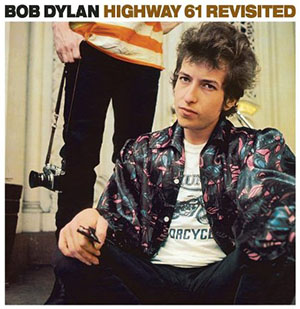 A super-deluxe version of Bob Dylan's legendary 30
th
anniversary concert is set for release on March 4. The star-studded event—which was originally broadcast on Pay-Per-View—took place at New York's Madison Square Garden on October 16, 1992. Participating in the celebration was a massive assemblage of music royalty, including Neil Young, Eric Clapton, George Harrison, Lou Reed, Johnny Cash, Tom Petty and other acclaimed artists.
"That gig was one of the highlights of my career," says guitarist/music director G.E. Smith, speaking to Rolling Stone. "There aren't a lot of people that can attract a lineup like that, and everyone was on their best behavior. Lou Reed and Neil Young [could] be prickly, but not in the three days we were prepping that show. I also got to talk to Johnny Cash. What's cooler than that?" The concert, which was shot in early high definition, will be available on DVD/Blu-ray and CD.
Tracklist for Bob Dylan – The 30th Anniversary Concert Celebration – Deluxe Edition:
"Like A Rolling Stone" - John Mellencamp
"Blowin' In The Wind" – Stevie Wonder
"Foot of Pride" – Lou Reed
"Masters of War" – Eddie Vedder/Mike McCready
"The Times They Are A-Changin'" – Tracy Chapman
"It Ain't Me Babe" – June Carter Cash/Johnny Cash
"What Was It You Wanted" – Willie Nelson
"I'll Be Your Baby Tonight" – Kris Kristofferson
"Highway 61 Revisited" – Johnny Winter
"Seven Days – Ron Wood
"Just Like a Woman" – Richie Havens
"When the Ship Comes In" – The Clancy Brothers and Robbie O'Connell with special guest Tommy Makem
"War" – Sinead O'Connor
"Just Like Tom Thumb's Blues" – Neil Young
"All Along the Watchtower" – Neil Young
"I Shall be Released" – Chrissie Hynde
"Love Minus Zero, No Limit" – Eric Clapton (Track Only Available on DVD/Blu-Ray Format)
"Don't Think Twice, It's Alright" – Eric Clapton
"Emotionally Yours" – The O'Jays
"When I Paint My Masterpiece" – The Band
"You Ain't Goin' Nowhere" – Mary Chapin Carpenter/Rosanne Cash/Shawn Colvin
"Absolutely Sweet Marie – George Harrison"
"License to Kill" – Tom Petty & The Heartbreakers
"Rainy Day Women #12 & 35" - Tom Petty & The Heartbreakers
"Mr Tambourine Man" – Roger McGuinn
"It's Alright, Ma" – Bob Dylan
"My Back Pages" – Bob Dylan/Roger McGuinn/Tom Petty/Neil Young/Eric Clapton/George Harrison
"Knockin' On Heaven's Door" – Everyone
"Girl of The North Country" – Bob Dylan
DVD Bonus Tracks :
"Leopard-Skin Pill-box Hat" - John Mellencamp
"Boots of Spanish Leather" – Nanci Griffith with Carolyn Hester
"Gotta Serve Somebody" – Booker T. & the M.G.'s
CD Audio Bonus Tracks :
"I Belive in You" – Sinéad O'Connor (from soundcheck, previously unreleased)
" Don't Think Twice, It's Alright" – Eric Clapton (from soundcheck, previously unreleased)
Tags :

Topics :

bob dylan 30th anniversary con, bob dylan reissue, classic rock, classic rock music news, Entertainment_Culture

Social :

Entertainment_Culture

Locations :

New York

People :

Bob Dylan, Carolyn Hester, Chrissie Hynde, Eddie Vedder, Eric Clapton, G.E. Smith, George Harrison, Johnny Cash, Johnny Winter, Kris Kristofferson, Lou Reed, Mary Chapin Carpenter, Mike McCready, Nanci Griffith, Neil Young, Richie Havens, Roger McGuinn, Ron Wood, Rosanne Cash, Shawn Colvin, Stevie Wonder, Tom Petty, Tommy Makem, Tracy Chapman, Willie Nelson




---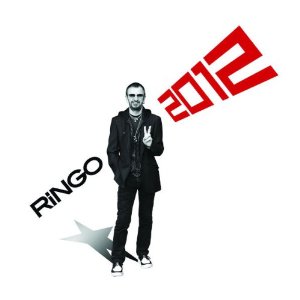 On Monday night (Jan. 20), Ringo Starr was presented with a "Lifetime of Peace and Love Award," an honor bestowed by the David Lynch Foundation for Consciousness-Based Education and World Peace. Talking backstage at the El Rey Theater in Los Angeles, the former Beatle reminisced about the Fab Four's 1964 debut appearance on The Ed Sullivan Show.
"Incredible," mused Starr, as reported by Rolling Stone. "It was Ed Sullivan, and it was a big show, and we didn't know while we were playing that 70 million people were watching, but it was being in America that was so exciting. All the music we loved was in America; it came from America to England. Where we come from, Liverpool, it was great because it was a port, so all of the guys from New York would bring the tracks over. Vinyl in those days, the LPs, and it was just great. I could feel the buzz, even on the plane, it was so exciting."
Starr was also asked if he recalled The Beatles' "Best New Artist" Grammy win that same year. "No," he responded. "I remember they had them in Nashville once, and Harry Nilsson and I went up. The Beatles had won, like, 19 Grammys. They brought them on a tray. There were so many Grammys, it was hard to lift."
Tags :

Topics :

Entertainment_Culture, Human Interest, Ringo Starr Ed Sullivan, Ringo Starr Grammys, The Beatles Ed Sullivan

Social :

Entertainment_Culture, Human Interest

Locations :

Liverpool, Los Angeles, Nashville, New York

People :

Harry Nilsson, Paul McCartney, Ringo Starr




---