Posts from February 2014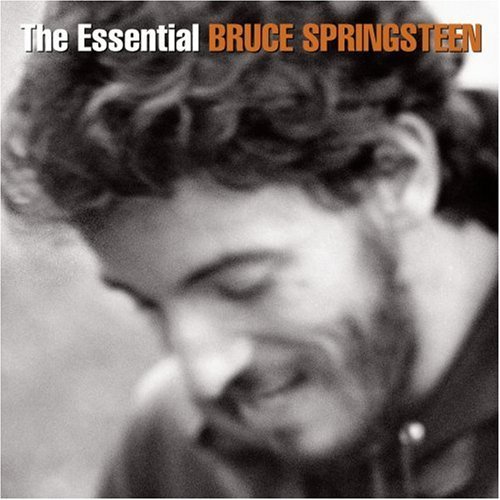 AC/DC must just be floating out there in the air this week: Pearl Jam vocalist Eddie Vedder joined Bruce Springsteen on stage in Melbourne, Australia to perform a cover of the Anglo-Australian icons' "Highway To Hell" as the first song of Springsteen's marathon nearly-four-hour set.

Vedder hung around to perform Springsteen's "Darkness on The Edge Of Town" as well, and later in the night Springsteen performed his 1985 classic Born In The U.S.A. album in its entirety, the first time he's ever played a complete album in Oz.
Melbourne has a special connection for AC/DC fans, as Gibson.com explored back in 2011, when we toured the city's AC/DC landmarks, including the Esplenade Hotel where Dave Evans played his last show with the band before he was replaced by Bon Scott; Swanston Street where the "Long Way To The Top" video was filmed in 1976; and AC/DC Lane, home to noted Melbourne rock club Cherry Bar.

Joining the 18-piece E Street Band on this tour is Rage Against The Machine/Audioslave guitarist Tom Morello, forming a triple-guitar attack with Little Stevie Van Zandt and Nils Lofgren.
Tags :

Topics :

classic rock, classic rock music news, Eddie Vedder/Bruce Springsteen, Entertainment_Culture, Springsteen AC/DC cover, Vedder Springsteen AC/DC cover

Social :

Entertainment_Culture

Locations :

Melbourne

People :

Bruce Springsteen, Dave Evans, Eddie Vedder, Little Stevie Van Zandt, Nils Lofgren, Tom Morello




---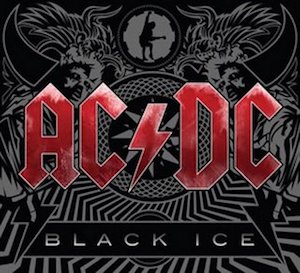 AC/DC plans to hit the studio in May as the band celebrates its 40th anniversary, and live dates may follow.

Vocalist Brian Johnson made a surprise phone call to Andy Preston of 98.7 The Gater in West Palm Beach, Florida on Friday. When Preston asked Johnson if the band had any plans for 2014, the singer said "Well, you'll be the first one to know, really, because we've been denying anything, 'cause we weren't sure. One of our boys was pretty ill, so we didn't like to say anything, and we're very private about things like this, so we didn't wanna say anything. And he's a very proud man. But I think we'll be going into the studio in May in Vancouver. Which means, we should be getting ready."

Johnson added that because it was the band's 40th anniversary they were considering playing 40 shows to thank fans for their loyalty. "I mean, honestly, our fans are just the best in the world, and we appreciate every one of them," Johnson said, "so, like I said, we'll have to go out, even though we're getting a bit long in the tooth."
---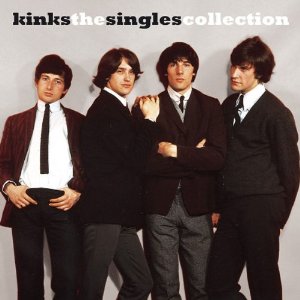 The Kinks frontman Ray Davies and folk singer Donovan are among the artists set to be inducted into the Songwriters Hall of Fame this year.
Rounding out this year's five inductees are 10cc's Graham Gouldman, "Midnight Train to Georgia" writer Jim Weatherly, and Mark James, who wrote the Elvis Presley hit "Suspicious Minds."
As reported by Rolling Stone, while both Dave Davies and Ray Davies wrote hits for The Kinks, all the band's Top 10 U.S. singles were penned by Ray.
Those songs were "You Really Got Me," "All Day and All of the Night," "Tired of Waiting for You," "Lola" and "Come Dancing." Scottish singer Donovan is best known for such hits as "Mellow Yellow" and "Sunshine Superman." Gouldman wrote the 1965 Yardbirds single "For Your Love" before going on to success with 10cc. The Songwriters Hall of Fame induction ceremony will take place at New York City's Marriott Marquis Hotel on June 12th.
Tags :

Topics :

classic rock, classic rock music news, Entertainment_Culture, Hospitality_Recreation, Human Interest, Ray Davies, Ray Davies songwriter award

Social :

Entertainment_Culture, Hospitality_Recreation, Human Interest

Locations :

Georgia, New York City

People :

Dave Davies, Donovan, Graham Gouldman, Jim Weatherly, Mark James, Ray Davies, Sunshine Superman




---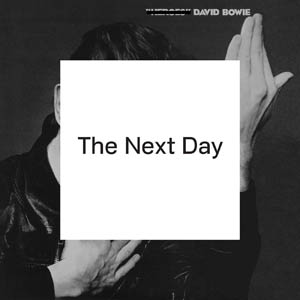 Bowie was given the Innovation Award in recognition of his 2013 album The Next Day. As expected, the now-reclusive Bowie was not there to accept the award.
His co-producer Tony Visconti was there, telling the crowd, "On behalf of my friend David Bowie it feels absolutely great... No one believed that David Bowie was going to make another album and so the timing was perfect, because everyone kind of gave up on him. There were rumours of bad health and rumours of retirement, and I'm laughing my head off every time I hear them."
British producer/songwriter Trevor Horn was handed the Outstanding Contribution to U.K. Music award by his collaborator Seal and Radiohead producer Nigel Godrich.
Production duo Flood and Alan Moulder landed the U.K. Producer Of The Year prize, which automatically earned them a BRIT Award. International Producer Of The Year went to Rick Rubin.
Tags :

Topics :

Bowie producer award, classic rock, classic rock music news, David Bowie producer, Entertainment_Culture, Human Interest

Social :

Entertainment_Culture, Human Interest

People :

Alan Moulder, David Bowie, Flood Moulder, Nigel Godrich, Rick Rubin, Seal, Tony Visconti, Trevor Horn




---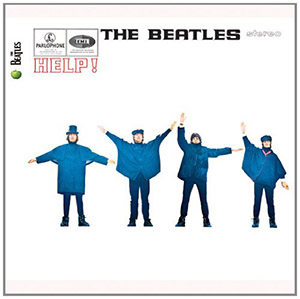 The jackets worn by George Harrison and Ringo Starr in the 1965 film,
Help!
, are set to be sold at auction next month, along with approximately 200 other items of Beatles-related memorabilia. As reported by the
BBC
, the garments came from director Richard Lester's private collection. Both jackets were also worn by Harrison and Starr on the cover of the
Help!
soundtrack album. Staff at Omega Auctions estimate that the iconic clothing items will fetch between $82,000 and $115,000. "As Beatles clothing goes, these have got to be amongst the Holy Grail for any Beatles collector," said auctioneer Paul Fairweather. "They feature on one of their most recognizable album covers and I have a feeling these could really fly off the block."
Earlier this month it was revealed that a chunk of wall signed by the Fab Four during their debut appearance on The Ed Sullivan Show will be auctioned off as well. The wall piece—actually a remnant of a stage backdrop—goes up for sale on April 26 in New York, through the Dallas-based auction house Heritage Auctions. The auction of the Help! jackets is set for March 20 at the Adelphi Hotel in Liverpool.
---
U2 are up for Best Original Song at this year's Oscars, and Bono has let it slip that the band will perform at the ceremony. Speaking with The Wrap earlier this week at the Academy's nominees' luncheon, Bono said the band will perform their song that's up for an Oscar, "Ordinary Love," which is featured in the movie Mandela: Long Walk to Freedom.

Bono added that this is the one time fans will have the chance to see the song performed live, specifically stating that this will be the "only band performance of the song."

"After Mandela died, we didn't think it would be right to release it as a single, because it would seem like we were trying to capitalize," Bono explained. "So we're going to do it this once — but it's a pretty good place to do it."

Bono is hoping to switch things up at next year's Oscars. He told the publication that he has pitched an idea to the Oscar telecast producers for the red carpet to have an imprint of the logo for his (RED) charity organization next year. (RED) works to fight AIDS and provide education on the disease. "We'll have a camera looking down on the parentheses, and then the stars can all stand in the parentheses and look up," he said.
---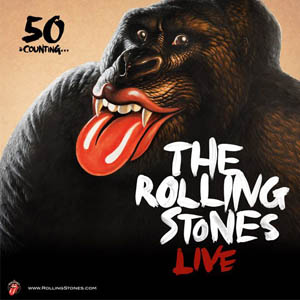 The Rolling Stones are gearing up for a tour that will take them through United Arab Emirates, China, Japan, Macau, Australia, and New Zealand. Dubbed "14 On Fire," the tour is yet another mini-tour with only 13 stops, following the successful "50 & Counting" tours of 2012, and 2013. Stones drummer Charlie Watts spoke to
The Australian
, where he explained the reason for these short tours, rather than a massive world tour: "This is short compared to what we've done before – but it needs to be, I think, at our tender age. The thought of doing fifty shows, which was normal at one time for us to sign off on, that's quite daunting. Now we're doing that in little bits."
The 72 year old Watts also added: "If we don't do any more I'll be quite happy with that." Let's all hope Charlie doesn't get his way on this one, at least not until the Stones have had a chance to tour Europe once more. Aside from the UK, the band have not played any European dates since their "A Bigger Bang" tour, which ended in 2007.
---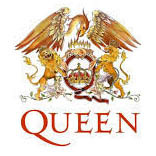 Queen are in talks to bring back former
American Idol
star Adam Lambert as lead singer for a final tour, confirming that Paul Rodgers' time with the band was at an end.
In an interview with VVN Music, Rodgers said he was ready to move on from Queen following live releases and a studio album of original material. "I felt, at that point after four years, I was ready to move on, to go back to my own music," he said. "We had a ball. It was fantastic. We played in some amazing places. I was happy to help them and now they are off and running. I'm happy to see them do their thing."
May confirmed as much to BBC Radio 2: "Paul has a career of his own and he can't do the Queen thing indefinitely," he said. "We've been talking to Adam Lambert, you know we've already done some gigs with Adam, who is amazing. We are ongoing, we can't help it. I think we all protested too much in the sense when Freddie went and we didn't want to talk about it and didn't want to be Queen for a while. But after a while you realize that people wanna hear the songs and see us do things." May then hinted that the band was looking at dates in the United States during summer.
---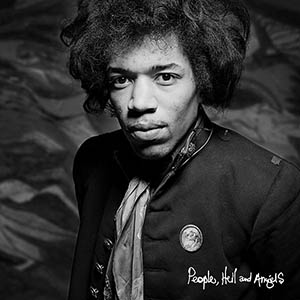 The PBS web series "Blank on Blank" has produced an animated video accompaniment to the last-known interview given by Jimi Hendrix. Once week before his tragic death, the legendary guitarist spoke with British journalist Keith Altham on a range of topics—including "psychedelic" music, the "establishment" and contemporary blues. "The way I write is [a] clash between reality and fantasy, mostly," he says, at one point. "You have to use fantasy to show different sides of reality ... how it can bend. I don't really round it off too good. It's almost naked, you know? I just hate to be in one corner … hate to be put as only a guitar player, or as only a songwriter, or a tap dancer, you know?"
Asked if his music contained "anger" against "establishment principles," Hendrix essentially said, "No." He did, however, admit to wishing "the establishment" didn't exist. "It's the blues, that's all I'm singing about," he said. "Today's blues." To watch and listen to the six-minute-plus interview, click here.
---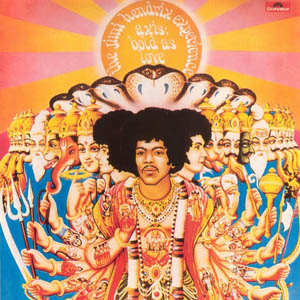 The Jimi Hendrix biopic
All Is By My Side
will get its first US showing during South by Southwest's film festival in March. The movie, which stars André Benjamin (better known as Outkast's André 3000) as Hendrix, had its premiere at the Toronto Film Festival in September last year. It was directed by John Ridley, who has recently received acclaim as the screenplay writer of
12 Years A Slave
.
All Is By My Side focuses on Hendrix's rise to fame in 1966-67, wrapping up shortly before the guitarists appearance at the Monterey Pop Festival. Sadly, the late guitarist's estate said no to the producers using Hendrix's original music in the movie. Music by the Beatles, Muddy Waters, and The Troggs is used instead.
Ridley says he was inspired to make the movie after hearing Hendrix's "Sending My Love To Linda," and wanting to find out who Linda actually was. Benjamin was apparently Ridley's first choice when it came to who should play the lead. The musician turned actor has said that he prepared for the role by listening to interviews and watching films with Hendrix in order to get his mannerisms right.
---