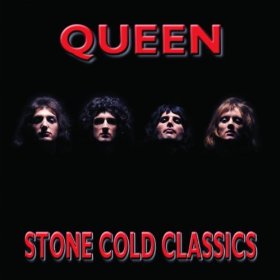 Queen's classic single "Bohemian Rhapsody" has been voted as the U.K.'s Favorite #1 Single.
The poll, which has been carried out by The Official Charts Company, asked music fans to vote for their top #1 single of the past 60 years.
The winner, Queen's "Bohemian Rhapsody," was announced July 15 in London.
Michael Jackson's "Billie Jean," came a close second with newcomer Adele in third place.
The full top10 is:
1. Queen – "Bohemian Rhapsody"
2. Michael Jackson – "Billie Jean"
3. Adele – "Someone Like You"
4. Oasis – "Don't Look Back In Anger"
5. The Beatles – "Hey Jude"
6. John Lennon – "Imagine"
7. Britney Spears – "...Baby One More Time"
8. Abba – "Dancing Queen"
9. Whitney Houston – "I Will Always Love You"
10. Kylie Minogue – "Can't Get You Out of My Head"