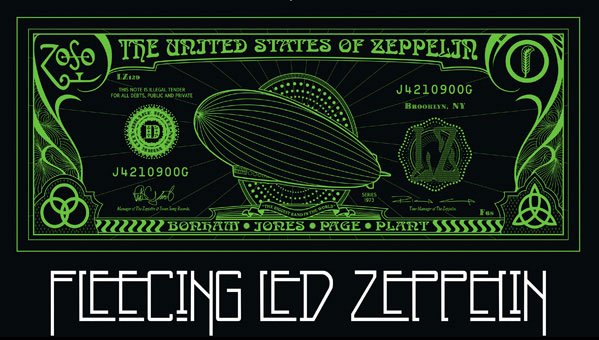 Two filmmakers are seeking funding to complete work on a short movie titled Fleecing Led Zeppelin, say Classic Rock. The proposed movie explores the aftermath of the theft of $200,000 from the band in 1973.
The cash disappeared from a hotel bank vault while Robert Plant, Jimmy Page, John Bonham and John Paul Jones were playing at Madison Square Garden, New York. No trace of the money – worth $1.1m today – has ever been found.
"The Drake Hotel is long gone," say screenwriter Jackie May Tolliver and director Gabe Tolliver. "There's no sign of the money. But somebody took it. Was it manager Peter Grant? Road manager Richard Cole? Housekeeping?
"It's a fan movie, for lovers of history, or for folks who just want to know what happened to that money.
"We need your help to finish the film – we need $35,000 for editing, sound design, music rights, DVD, advertising and film festivals, which ain't cheap."
Want to pledge money to fund a movie about stolen money? Go to Fleecing Led Zeppelin.