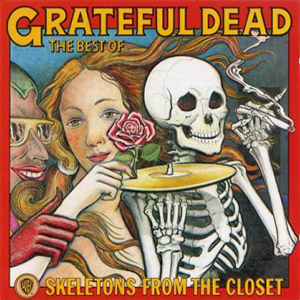 Deadheads will surely perk up at the news that a never-before-released Grateful Dead show offering an in-studio performance recorded for German TV show Beat Club back in 1972 will make its way to movie theaters across North American this summer.
The movie, called Beat Club 4/21/72, features the Grateful Dead playing a short version of the set they famously played on their 1972 tour of Europe. It will play tomorrow on June 17 as the fourth annual installment of the band's "Meet-Up at the Movies" series.
"To see such outstanding footage of some of the Grateful Dead's most important songs from 1972, including a 20-minute version of 'The Other One' and two way-out-there renditions of 'Playing in the Band,' is a truly remarkable experience," Grateful Dead archivist David Lemieux said in a statement. "There's never been a show from this era filmed so clearly in its entirety, and this audiovisual document captures the band at arguably their creative zenith."
Beat Club 4/21/72 viewings will take place one night only at 7:30 p.m. local time at select movie theaters in the U.S. To find a theater near you and purchase tickets, visit the Fathom Events website.