For major artists, such discs have sometimes served as stopgap measures dashed off to fulfill a record contract or to satisfy the cravings of fans between releases of more serious fare. What's remarkable, however, is that the nonchalance with which these albums are often approached sometimes yields spectacular results. Even the best songwriters, after all, are fans of other great songwriters. Below are 10 such albums that rank among rock and roll's best.
Guns N' Roses: The Spaghetti Incident? (1993)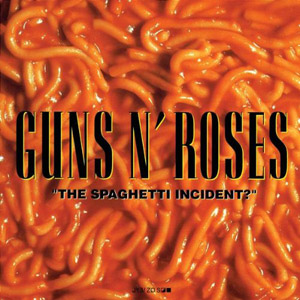 This odds 'n' sods collection showed that Guns N' Roses could have been a sensational punk band, had they chosen to go that route. High points include scorched-earth renditions of The Damned's "New Rose" and the New York Dolls' "Human Being," and a Duff McKagan-sung version of the Misfits' "Attitude" on which the bassist sounds like a cross between Joey Ramone and Alice Cooper. Coming on the heels of the Use Your Illusion discs, the album was a refreshing return to crank-it-to-10 rawk.
David Bowie: Pinups (1973)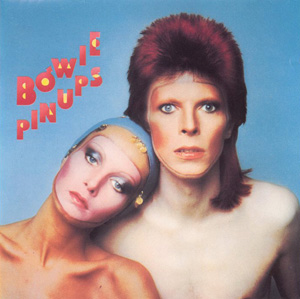 David Bowie paid loving tribute to his favorite London-based bands with this hard-rocking effort, recorded near the end of his glam phase. Guitarist Mick Ronson's explosive work was in full force, powering tracks like The Who's "Anyway, Anyhow, Anywhere" and The Kinks' "Where Have All the Good Times Gone" with slashing power chords. The freak-out coda on Pink Floyd's "See Emily Play" also dazzled, with the Ronson-penned string arrangement nailing Syd Barrett's fractured genius.
Def Leppard: Yeah! (2006)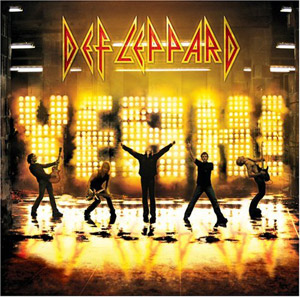 Def Leppard pulled out all the stops on these outsized, energetic covers of classics from the '70s. The emphasis is on glam rock, with David Bowie's "Drive-In Saturday," T. Rex's "20th Century Boy" and Roxy Music's "Street Life" among the high points. A palpable affection brims throughout, with lesser-known nuggets like David Essex's "Rock On" and Mott the Hoople's "The Golden Age of Rock 'n' Roll" mixed among the more familiar fare.
John Lennon: Rock 'n' Roll (1975)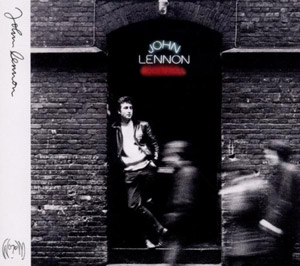 John Lennon sounds like he's having the time of his life on this covers album, begun in chaotic circumstances during his "lost weekend" period in L.A. His cover of Chuck Berry's "You Can't Catch Me" swings with a vengeance; likewise, Little Richard's "Slippin' And Slidin'" is offered up with sleazy bravado. The disc was initially disparaged by critics, but through the years it's grown in stature, and rightly so. The radio staple "Stand By Me" still retains the power of an anthem.
Ozzy Osbourne: Under Cover (2005)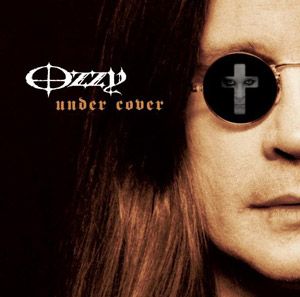 "Rocky Mountain Way," "Sunshine of Your Love" and "Mississippi Queen" are among the choice cuts delivered here by Osbourne in his own inimitable fashion. Covers of three songs by John Lennon underscore Ozzy's love of melody, while King Crimson's "21st Century Schizoid Man" offers a nod to prog rock. High profile guests abound, including Leslie West, Robert Randolph and Mott the Hoople's Ian Hunter.
Patti Smith: 12 (2007)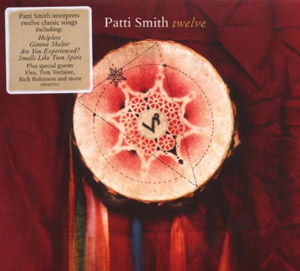 Patti Smith indulged her memories of being a smitten rock fan with these terrific covers, consisting mostly of material from the '60s. Her take on the Stones' "Gimme Shelter" carries all the apocalyptic spirit of the original, while her love of Hendrix is sublimely evident in an elegiac reading of "Are You Experienced?" Smith's banjo-fueled interpretation of Nirvana's "Smells Like Teen Spirit" channels the spirit of Kurt Cobain and frames his poetic balance of rage and tenderness in sunset beauty.
Metallica: Garage, Inc. (1998)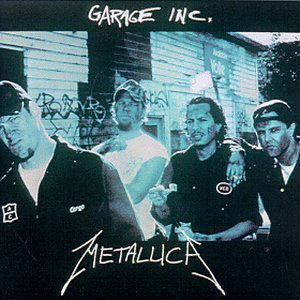 Metallica offered up two discs' worth of ferocity with this spectacularly monochromatic collection. Thunderous drumming and pile-driver riffage abound, as the band roars through such gems as Queen's "Stone Cold Crazy," Thin Lizzy's "Whisky in the Jar," and Bob Seger's "Turn the Page." Fittingly, a smattering of Motorhead covers rounds out the set.
Todd Rundgren: Faithful (1976)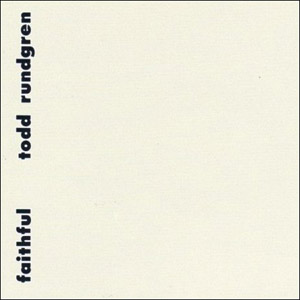 Only half this album features covers, but so startling was the approach, the disc deserves special mention. Seemingly for no reason other than to indulge his studio wizardry and instrumental versatility, Rundgren delivers spot-on replications of such sophisticated, complex fare as the Beatles' "Rain" and "Strawberry Fields Forever," and Brian Wilson's "Good Vibrations." An underrated guitarist, Rundgren also impresses on his note-for-note rendition of Jimi Hendrix's "If 6 Was 9."
Bryan Ferry: These Foolish Things (1973)
Bryan Ferry surprised Roxy Music fans 40 years ago with this wildly eclectic covers set. Sometimes campy, sometimes sophisticated, Ferry's interpretations range from a deranged version of the Stone's "Sympathy for the Devil" to a tongue-in-cheek romp through the '60s pop classic, "It's My Party." Moments of shimmering beauty abound as well, especially on Ferry's cover of Brian Wilson's "Don't Worry Baby" and the title track.
The Ramones: Acid Eaters (1994)
The Ramones gave full voice to their love of '60s garage-rock nuggets on this sparkling covers disc, recorded as their career was winding down. From The Amboy Dukes' "Journey to the Center of the Mind" to The Seeds' "Can't Seem to Make You Mine," each song is delivered with palpable affection and a sense of playful, spirited abandon. Guest appearances by Pete Townshend (on The Who's "Substitute") and former porn star Traci Lords offer a nice touch.