The advent of user-friendly technology and reasonably-priced studio gear has made do-it-yourself recordings a relatively uncomplicated affair. That said, playing all the instruments and singing all the vocals on full-band arrangements over the course of an entire album involves a special set of skills. Interestingly enough, some of rock's greatest "one-man-band" albums were made decades ago, using vintage gear. Below are 10 of the very best.
Foo Fighters – Foo Fighters (1995)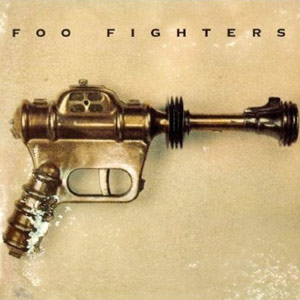 Few knew, but during his stint with Nirvana, drummer Dave Grohl was making home recordings that would serve as the foundation for his first post-Nirvana album. Recorded in just one week, the cannily-titled Foo Fighters retooled the best of those songs into a pop-punk triumph. In a twist of irony, the disc was nominated for a Grammy in the "Best Alternative Music Album" category in 1996, but lost out to Nirvana's MTV Unplugged in New York.
Steve Winwood – Arc of a Diver (1980)
Hard to believe, but former teen sensation Steve Winwood was contemplating leaving show business when he crafted this masterpiece, recorded at his home studio at his farm north of London. Buttressed by the Top 10 hit "While You See a Chance," the album framed Winwood's blue-eyed soul in atmospheric arrangements and languid tempos. A heavy MTV presence later pushed Winwood's career to further heights.
Todd Rundgren – Something/Anything? (1972)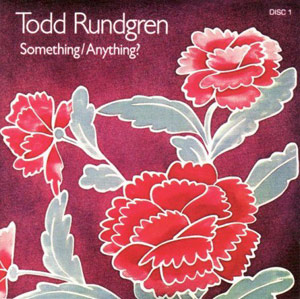 This double-album tour-de-force showcased all facets of Todd Rundgren's songwriting brilliance and studio wizardry. Playing all the instruments on three of the album's four sides, Rundgren crafted some of rock's most enduring pop songs. "I Saw the Light" and "Hello It's Me" mined territory similar to that of Carole King, while "Couldn't I Just Tell You" sounded like a great lost Badfinger track.
Prince – Dirty Mind (1980)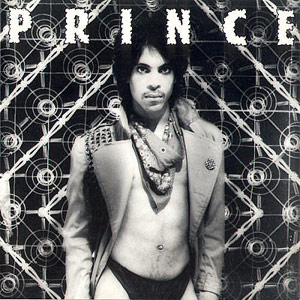 This one-man showcase gave new meaning to the phrase "shock rock." Exploring an array of taboo topics, Prince found the musical voice that would carry him through his next several albums. The dance-pop track "When You Were Mine" pulsated with sensuality, while "Uptown" weaved together brick house funk and synth-based melodies.
Grant Lee Phillips – Mobilize (2001)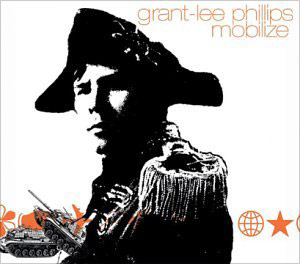 Fans of Grant Lee Buffalo's cinematic, heartland-drenched arrangements were likely surprised by the approach Grant Lee Phillips took with this do-it-yourself solo debut. Although the golden pop grandeur remained intact, Phillips achieved it in minimalist fashion, nestling 12-string acoustic guitars, bass and horns in a bed of digital percussion and treated keyboards. Michael Stipe, who snapped the album's cover shot, was already an avid fan by this point.
John Fogerty – Centerfield (Warner Bros., 1985)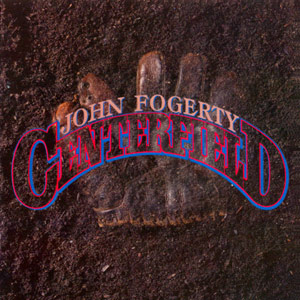 John Fogerty rediscovered his songwriting muse with this stunning effort, which earned the former CCR frontman his first Number One album since leaving his old band. Working from meticulously crafted demos, Fogerty recorded the disc for a mere $35,000. The title track remains a staple of classic-rock radio.
Roy Wood – Boulders (1973)
As co-leader and co-founder of both The Move and the Electric Light Orchestra, Roy Wood demonstrated a brilliant penchant for making commercially viable pop music. With this solo album, he also proved that great melodies could accommodate absurdist humor and an eccentric flair. Singer-songwriter Aimee Mann has cited this album as one of her favorites.
Tobin Sprout – Moonflower Plastic (Matador, 1997)
Robert Pollard gets all the attention, but former Guided By Voices guitarist Tobin Sprout deserves a special place among the pop-rock elite. A neglected masterpiece, this album boasts a trove of richly melodic songs rife with poignancy and yearning. The album's centerpiece, "Angels Hang Their Socks on the Moon," rivals anything in the post-Beatles McCartney catalog.
Paul Westerberg – Folker (2004)
Paul Westerberg's kicked off his post-Replacements' career in conventional, major-label fashion. Beginning in 2002, however, he hunkered down in his basement and started making beautifully messy slop-rock fitted with sharp hooks, Keith Richards-inspired riffs and the occasional heart-stopping ballad. All of Westerberg's DIY discs are winners, but this album is a notch above the rest.
Paul McCartney – McCartney (1970)
Paul McCartney opted for a low-key approach on his first post-Beatles album. Working mostly in his home studio, Sir Paul burnished a clutch of pop rockers and ballads with an organic brush, eschewing polish in favor of charm. Perhaps the ex-Beatle was trying to minimize expectations, but tracks like "Maybe I'm Amazed" continue to dazzle even after all these years.