Ask any rock fan to name the greatest-ever rock guitar albums, and you had better be prepared to sit for a while. Led Zeppelin IV, Appetite for Destruction, Paranoid, Van Halen's self-titled debut: the list of such albums could fill an encyclopedia. Still, some albums filled with stellar guitar work have flown under the radar. Confining our picks to full-band efforts—as opposed to solo LPs—we present 10 such albums below.
Flash: In the Can (1972)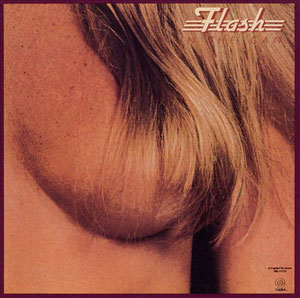 After giving way to Steve Howe, original Yes guitarist Peter Banks went on to form Flash, one of the era's greatest (if least known) prog rock trios. With an ES-335 as his go-to guitar, Banks (who passed away earlier this year) and his mates created a masterpiece with the band's second album. "I never considered using any guitar other than the 335," he told Gibson.com, in a 2010 interview. "It was like wearing the same suit every day, but a suit that was always clean, neat and pressed-- and always reliable."

Wishbone Ash: Argus (1972)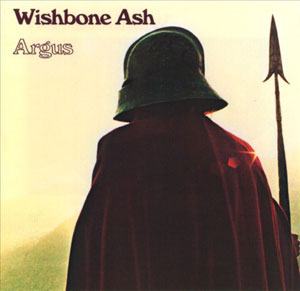 Championed by Ritchie Blackmore, Wishbone Ash forged an unlikely style that wedded the prog rock artiness of Yes to the twin-guitar power of the Allman Brothers. On their third album, the group delivered an exquisite blend of pastoral folk fare and meticulously crafted hard rock. Guitarist Andy Powell's serpentine runs on a Flying V became a trademark for the band.

Sonic Youth: Daydream Nation (1988)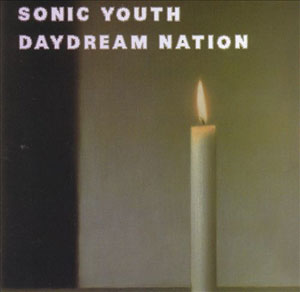 At their best, Sonic Youth employed the twin tools of abrasion and melody to hammer out something beautifully sublime. On this sprawling, deliberately fractured two-disc set, guitarists Thurston Moore and Lee Ranaldo employed ringing harmonics, molten distortion, and alternate tunings as they veered between the urgency of punk rock and avant-garde experimentation. Not since the Velvet Underground's White Light/White Heat had an album so deftly maneuvered between art and chaos.

Television: Marquee Moon (1977)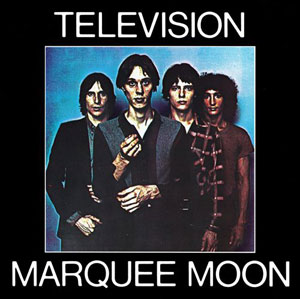 Released against the backdrop of the punk explosion, Television's 1977 debut consisted of New Wave art rock centered on a jaggedly brilliant twin-guitar approach. Guitarists Tom Verlaine and Richard Lloyd crafted serpentine leads that soared with clarion-call beauty. Artists such as Patti Smith and Sonic Youth drew extensively from Television's stylistic approach.

Neil Young and Crazy Horse: Zuma (1975)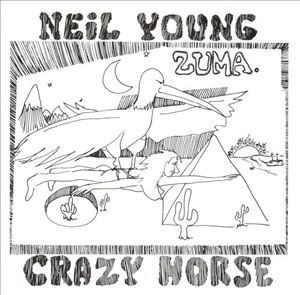 Neil Young once describe his work with Crazy Horse as mysterious and cosmic. Those qualities are in great abundance on Zuma, an underrated album that saw Young locked in glorious tandem with Crazy Horse guitarist Frank Sampredo. The epics "Danger Bird" and "Cortez the Killer" boast astral solos that sound wrung from another dimension, while blurring the lines between lead and rhythm playing.

David Bowie: The Man Who Sold the World (1970)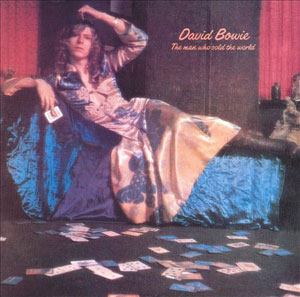 David Bowie vexed critics and fans throughout the '70s with his chameleon-like changes. One of his most dramatic mutations occurred with the release of this hard rock effort. Sporting thunderous bass lines and ferocious riffage from guitar great Mick Ronson—who of course played his legendary '68 Les Paul Custom —the album wedded doomsday theatrics to an emphatically British brand of heavy metal. Bowie and Ronson never sounded more menacing.

The Guess Who: American Woman (1970)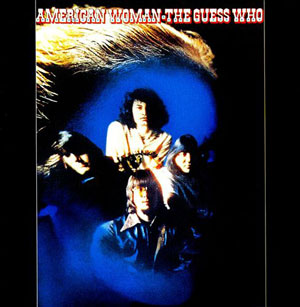 The Guess Who were already known as makers of radio-friendly pop by the '70s. But with this guitar-drenched effort, the group gained credibility among their harder-rocking peers. High points include the psychedelic-tinged "No Time" and the classic title track—a muscular rock anthem built on an unforgettable riff worked up by Randy Bachman during a concert jam.

Lou Reed: The Blue Mask (1982)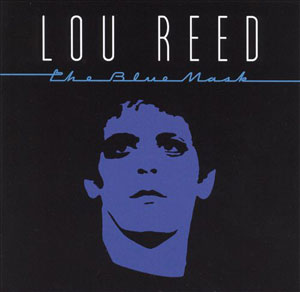 Lou Reed once said that to play rock and roll, nothing beats the tried-and-true format of two guitars, bass and drums. This brilliant album gives credence to that assertion—with an emphatic emphasis on the guitars. Reed and co-player Robert Quine offer up stunning six-string interplay from start to finish. Recognizing the guitar-centric nature of the album, Reed mixed his and Quine's guitar parts separately into the right and left stereo channels—the better to isolate their interlocking parts.

Montrose: Montrose (1973)
Although this monumental album eventually went platinum years after its release, its commercial popularity was far outstripped by its longstanding influence. With all due respect to such bands as Steppenwolf and Grand Funk Railroad, Ronnie Montrose forged a hard rock style that, in retrospect, anticipated the six-string pyrotechnics that would come to dominate the metal landscape in the late '70s and '80s. Not surprisingly, Montrose employed a Les Paul as his go-to guitar during the making of the album.

Mott the Hoople: Mott (1973)
Fresh off a big score with their recording of Bowie's "All the Young Dudes," Mott the Hoople entered the studio in April 1973 and, in two weeks, created a masterpiece. Inspired by some of the strongest material frontman Ian Hunter would ever write, guitarist Mick Ralphs delivered a textbook-worthy showcase of memorable riffs and economical solos. His monumental guitar break on "Hymn for the Dudes"—played on a
Les Paul Junior
--is essential listening for any player seeking to learn how to craft a song-serving solo.