It's generally held that 1967 was a landmark year for rock music. Jimi Hendrix's Are You Experienced, Cream's Disraeli Gears, The Beatles' Sgt. Pepper's Lonely Hearts Club Band – all of those albums were released that year and they all had an instant and jarring effect on music history, with particular impact on guitarists. A similar impact was felt around the world in 1991 with the release of several extremely influential albums – U2's Achtung Baby, Red Hot Chili Peppers' Blood Sugar Sex Magik, Pearl Jam's Ten, My Bloody Valentine's Loveless, Primal Scream's Screamadelica). Among this elite crop were a pair of very different but equally epoch-changing records: Nirvana's Nevermind and Metallica's self-titled album (often referred to as the Black Album due to its distinctive monochromatic cover).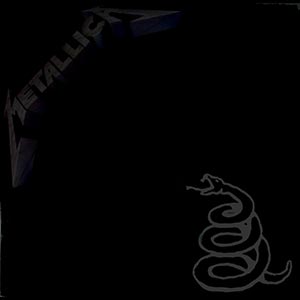 Metallica had been on the brink of breaking through to the mainstream for a few years. They even scored a minor hit in the form of "One" from 1988's …And Justice For All. But it wasn't until the epic opening section of "Enter Sandman" crept onto radio in July 1991 that the band really exploded into the mainstream. Likewise, Nirvana had been around since 1987 and had sold 40,000 copies of their debut album Bleach in 1989, but Nevermind really busted things wide open for the band.
Like a huge rock dumped in the path of a small stream, the release of the Black Album on August 13 and Nevermind on September 24 seemed to split the direction of guitar playing - and therefore rock music in general – into two distinct paths. One side - the Nirvana-influenced side – favored rougher technique, grittier tones and relatively minimal production. The other side, championed by Metallica acolytes, preferred a heavier, more technically precise sound. The rise of grunge is well documented, and while Nirvana's success helped open the door for their contemporaries, it also opened the floodgates to a surge of imitators. Similarly, the bottom-heavy sound of the Black Album can be heard as an influence on many later recordings, from the immediate aftermath to now, twenty years later.
Black Album producer Bob Rock seemed to take some of the Metallica guitar tone with him when he produced Motley Crue's self-titled album in 1994: the single "Hooligan's Holiday" prominently displays a very Metallica-like rhythm guitar tone in its chorus. Anthrax's The Sound Of White Noise features similar high production values and song structures; and Testament's The Ritual exhibits similar structural streamlining and an increased focus on melody, as did Megadeth's Countdown To Extinction. Did these bands change their approach because that was the way metal was evolving, or were they encouraged by their labels to veer more towards the formula that worked so well for Metallica? It's impossible to say, but intriguing to ponder. It's undeniable that after Metallica led the way, metal became much more mainstream. Pantera's Far Beyond Driven debuted at #1 in 1994, while a year earlier Morbid Angel became the first death metal band to sign with a major label (Giant, a joint venture of Warner Bros. Records and Irving Azoff).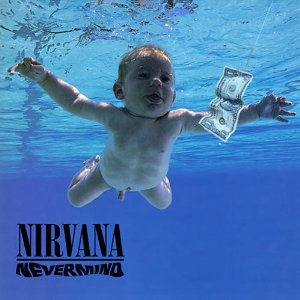 As Bullet For My Valentine's Matt Tuck told this writer for Mixdown magazine in 2010, "I learned guitar by putting on Metallica records. It was as simple as that. I didn't get any coaching, any books. It was just something that was hugely influential for me. As soon as I heard that band I thought, 'I want to be that.' Tuck said that from there he bought the albums, saved up a guitar, learned about tuning and power chords, and that was it. "I just sat down for a couple of years and literally played for hours in my bedroom until I could play every Metallica song," he said. "Then I moved on to other bands like Machine Head, Pantera, Slayer, Megadeth, Testament - all these cool guitar-based metal bands." Today Bullet For My Valentine are one of the most successful of a new breed of metal bands, along with Avenged Sevenfold and Trivium, who wear their Metallica influences on their sleeves.
As for Nirvana, Kurt Cobain's distinctive vocal delivery and Pixies-inspired quiet verse/distorted chorus songwriting style were echoed a couple of years later by bands such as Bush and Silverchair, then on through Lifehouse in the early noughties and to modern bands like 30 Seconds To Mars. In fact 30STM vocalist Jared Leto is a declared Nirvana fanatic – he performed Nirvana's "Pennyroyal Tea" dressed as Cobain on the 17th anniversary of Cobain's death.
What was it about Cobain that galvanized guitar players of the era so thoroughly? Well, for starters, the genius simplicity of his riffs meant they weren't as difficult to master as Metallica's, and perhaps that made them more accessible to kids picking up an axe for the first time to learn a few songs. His guitar solos were typically reflections of his vocal melodies, which made them extremely memorable and playable (since Cobain didn't pack his melodies or solos with billions of notes). And his guitar tones weren't as difficult to replicate as Metallica's. Free of excessive studio processing, Cobain's guitar sounded much more like the average guitar in the average room, compared to Metallica's ultra-crafted sounds. It's easy to imagine young players in 1991 picking up a guitar for the first time to learn songs from each of these two classic albums, and finding that the simpler technical nature of Cobain's riffs (combined with their intriguing harmonic content) was easier to approximate that the complex thrash riffage of Metallica, which required a degree of endurance and precision to nail.
Twenty years on, the division between grunge fans and metal fans has long since disappeared, leveled out by two decades of distance and hindsight. Would the last twenty years have sounded different if Nevermind and the Black Album were released a couple of years apart instead of five weeks? Would the alternative boom of the '90s have happened if Metallica hadn't warmed radio up to the idea of playing heavier music? And would metal have reached mainstream acceptance if alternative hadn't made it okay for darker-sounding music to chart, compared to the boppy optimism of the 1980s?
Finally, here's an interesting little piece of trivia to mull over: Nevermind was recorded in May and June 1991. Although Metallica started recording the Black Album in October 1990, the band were putting the finishing touches on the record in May, with sessions finally wrapping up in June. It's enticing to ponder whether the two songs that defined the respective albums – "Smells Like Teen Spirit" and "Enter Sandman" – were (at least partly, given Metallica's propensity for overdubs) recorded at the same time.