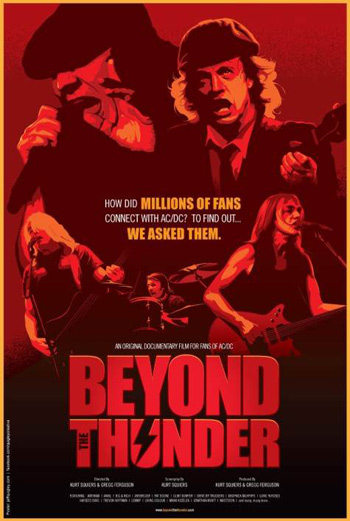 Ever pondered AC/DC's impact on wider popular culture? Kurt Squiers and Gregg Ferguson have, and they've made Beyond the Thunder about it.
In the movie they dissect the impact of AC/DC – even how advertising agencies utilize AC/DC's iconic riffing to give brands their primetime 30 second spot even bigger balls. The promo trailer for Beyond The Thunder has even already won awards for its promotional trailer at the 30th Annual Telly Awards, and has been featured in Adweek, SPIN, Kerrang!, Talking Metal, Shockwaves Radio and Classic Rock magazine.
The movie also goes to the heart of AC/DC fans, and features many talking heads, from Mastodon to Anthrax to Twisted Sister, all shouting the praises of AC/DC.
AC/DC's management are so far unmoved, but the movie-making duo are seeking a partnership and permission for a world-wide commercial release. The pair have been working on the movie for over two years.
To find out more, visit BeyondTheThunder