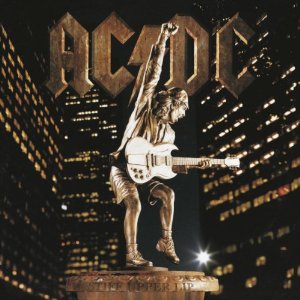 It appears Stevie Young, nephew of AC/DC's Angus and Malcolm Young, may be filling in for his uncle Malcolm on rhythm guitar as the band begins sessions for a new album.

As reported by Ultimate Classic Rock, a photo was posted to Twitter showing Stevie with AC/DC in Vancouver, Canada, where the band is preparing to record with producer Brendan O'Brien.

AC/DC recently issued a statement indicating Malcolm Young was taking a break from the group due to ill health.

Stevie Young previously filled in for Malcolm on AC/DC's 1988 "Blow Up Your Video" tour, playing dates across North America. In the '80s he was in a band called The Starfighters, one of several groups he's played in over the years.

Most recently he's been playing in a blues trio called Blue Murda.