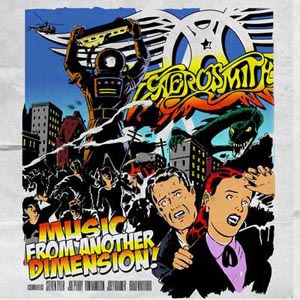 Aerosmith's Brad Whitford has been telling MusicRadar about new album Music From Another Dimension.
Of his four-decade playing relationship with Joe Perry, Whitford says: "We're very intuitive. We have a natural ability to complement each other's playing. It's kind of come full circle, actually. Joe is playing as well as I've ever heard him.
"It makes my life a lot easier when we can both work together the way we do. Certain guitar players I've worked with, either you blend very well or you clash."
Of recording the new album, Whitford says, "We were kind of replicating personality-wise some of the stuff we did in the '70s. I used to have a '68 Les Paul Gold Top P-90 guitar that ended up going by the wayside. I've looked all over to try to find a substitute, and I managed to find another one up in Boston. That guitar was a real go-to for the album. There were a few historic Les Pauls that I use quite a bit."
Music From Another Dimension currently sits at #14 on Billboard's Rock Album chart.