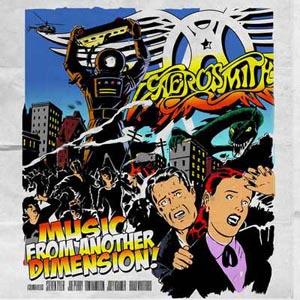 Aerosmith have posted a new song, titled "Lover Alot," from their forthcoming album. The searing rocker is the second track the band has posted from Music from Another Dimension, set for release November 6.
Bassist Tom Hamilton indicated a couple of weeks ago that fans can expect more new songs to see the light of day, now that the band has completed their summer tour. "We're in Bristow, Virginia," said Hamilton, on August 12. "It's the last show of this leg of the tour we've been on all summer. We're going to go and chill for a while – and while we're taking a break – a couple of new songs from the new album are going to come out at the end of August."
"Legendary Child," the first single from the new album, made its debut in May, when Aerosmith performed the song on the season finale of American Idol.
To listen to "Lover Alot," click here.