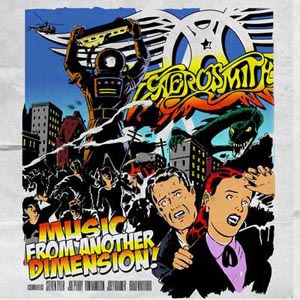 Aerosmith and Lenny Kravitz are the latest rock stars to join the Pepsi NFL Anthems program, a national campaign that features musicians recording their own anthems for their home teams, which are available for download via PepsiAnthems.com.
Aerosmith, huge fans of the New England Patriots have recorded "Legendary Child – Patriot's Anthem."
Aerosmith's Steven Tyler said in a statement: "This is a program the band and I were excited to get behind as it is a true representation of our allegiance to the New England Patriots and the city of Boston. Hearing our song being played as the soundtrack at all the tailgate parties to every touchdown is a testament to all the diehard Aerosmith fans in New England... GO PATS!"
The band's guitarist Joe Perry added: "There's something about the word legendary and the words New England Patriots that have an amazing ring to them. We're excited and proud to be part of that."
Lenny Kravitz's track, "Like a Jet," is for his beloved New York Jets. Kravitz said: "Writing a custom song for my New York Jets is something I could only dream of growing up steps from Joe Namath in New York. Rooting for him and the Jets fueled my passion for sports and song writing so this is a true honor for me."