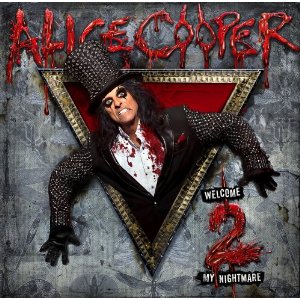 As if recording with Ke$ha on his recent Welcome 2 My Nightmare album wasn't a radical enough foray into the pop world, shock rock pioneer Alice Cooper performed an even more daring feat this weekend: a cover of Lady Gaga's "Born This Way."
Cooper performed the song during his set at the Bonnaroo Music And Arts Festival.
Gaga wasn't there in person but she appeared in spirit: a gigantic 'Frankengaga' towered over Cooper's band on stage.
Fans shouldn't be too surprised though: Cooper had previously spoken of his admiration for Gaga: "She can sing, write and play piano — she's not just a costume queen ... you can be as outrageous as you want as long as you back it up with the music," Cooper said.
It's a big year for mass awareness of Cooper: his cameo in Tim Burton's latest film, Dark Shadows, is perhaps the greatest musician movie guest appearance since his own turn in Wayne's World back in 1992.