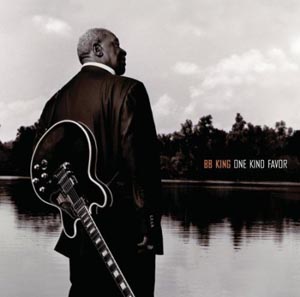 BB King: The Life of Riley will be released in movie theaters across the U.K. on October 15. The movie is directed and produced by Jon Brewer, and tells the story of how young B.B. went from being a Mississippi cotton farmer to becoming King of the Blues.
Morgan Freeman serves as the movies narrator and it includes contributions by the likes of Eric Clapton, Slash, and Bill Wyman. Brewer also had full access to B.B.'s friends and family while making the movie.
B.B. King's guitar of choice for most of his career has been the Gibson ES-355. King has named every guitar that he's played Lucille, which refers to an event from his early career where two men who were fighting over a woman by that name inadvertently knocked over a barrel of kerosene and ended up burning down the dance hall where King was playing.
Gibson launched the B.B. King Lucille model in 1980. Perhaps the most noticeable aspect of the Gibson B.B. King Lucille is the lack of F-holes - a feature that B.B. requested in order to minimize feedback.