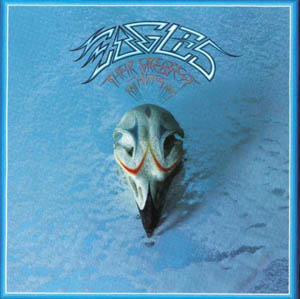 Bernie Leadon will rejoin the Eagles for their upcoming tour. Singer Don Henley revealed that a former member was coming back to the group in a February radio interview. But he said it would not be Don Felder.
Now, Joe Walsh has told Billboard that it will be Bernie Leadon. "Bernie's brilliant," Walsh said. "I never really got a chance to play with him, but we've been in contact. We see him from time to time, and I'm really glad he's coming because it's going to take the show up a notch, and I'm really looking forward to playing with him, finally."
Leadon was a member of Dillard and Clark and the Flying Burrito Brothers before becoming a founding member of the Eagles. He was with the group only until 1975 when he reportedly became disillusioned with the AOR direction the band was taking, away from their country-rock roots.
Even so, the Eagles'
Greatest Hits (1971-1975),
one of the biggest selling albums of all-time, covers the years that Leadon was guitarist with the band.