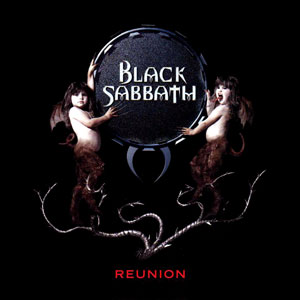 Ozzy Osbourne has told NME that Black Sabbath have written around fifteen songs together so far since reuniting with a view to recording a new album.
"We've written about 15 songs so far," Osbourne said. "Whether they'll get on an album… You just keep on writing." Ozzy also hinted that the album may already have a name. "Next year - 2013 - is a good clue of what we'll call the album."
The new material would be the first new original Sabbath music with Ozzy since "Psycho Man" and "Selling My Soul" for the 1997 Reunion live album. [Read about Ozzy and Sabbath's reunions: Black Sabbath - The Ozzman Cometh Again]
Bass legend Geezer Butler told NME that producer Rick Rubin used an interesting strategy as kindling for the creative spark: "He sat us down, put the first album on and said 'Listen to this, then imagine it's 1969. You've just done that - what would you do next?"
Meanwhile Tony Iommi told the magazine that the band's warm-up show at O2 Academy Birmingham last month have him a boost amidst his cancer treatment. "It was great," Iommi said. "Going through what I've gone through over the past year has been like living in a different world - being onstage and to get that [reaction from the fans] is just fantastic, it really boosts you up."
Black Sabbath will close the Download festival on Sunday, June 10.