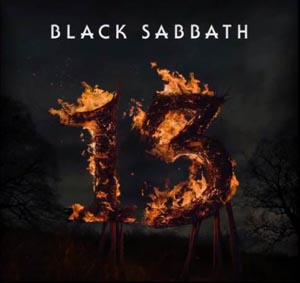 Black Sabbath will release a live DVD culled from two shows of their world tour in support of new album 13.
Titled Live...Gathered In Their Masses (after a line in "War Pigs," of course), the film is culled from the band's April 29 and May 1, 2013 shows in Melbourne, Australia.
The final track listing hasn't yet been released, and the two Melbourne shows featured different set lists including a number of cuts from 13 proper as well as bonus tracks from the album's extended version.
The North American leg of the 13 tour wrapped on September 3 with a sold-out show at the Los Angeles Sports Arena, and Black Sabbath will head to South America and Mexico in October for a headlining stadium tour where they're expected to play to more than 300,000 fans. They'll then hit Europe in November and December.
Black Sabbath: Live…Gathered in Their Masses will be released via Vertigo/Republic on November 26.