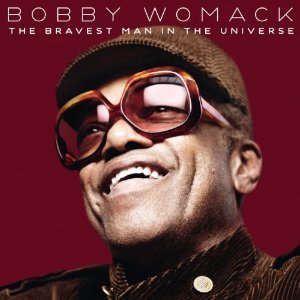 Soul great
Bobby Womack
has been diagnosed with early signs of Alzheimer's disease,
the BBC
has reported.
The veteran singer-songwriter revealed he's been having trouble remembering song titles and names of people, and therefore sought medical advice. "The doctor said, 'You have signs of Alzheimer's,'" Womack told Gilles Peterson of BBC 6 Music. "He said it's not bad yet but it's going to get worse."
Womack, who's 66, recently returned to music after suffering a host of health problems, including surgery for cancer and two bouts of pneumonia. His latest album, The Bravest Man in The Universe, was released in the summer of 2012. Co-produced by Blur's Damon Albarn, the album took home the UK's Q Award for Best Album of 2012. Womack said there was a moment when he couldn't remember Albarn's last name, adding he's had trouble recalling his material. "How can I not remember songs I wrote?" Womack said. "That's frustrating."
Womack was inducted into the Rock and Roll Hall of Fame in 2009.