You might think that English is the same wherever you go, but Brian Johnson of AC/DC can tell you that it is not. Classic Rock reports that the singer, who resides in the United States, has to be careful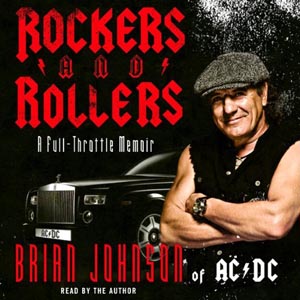 with how he expresses himself when he visits his native Gateshead in north east England.
Johnson recently told Sunday Sun "The trouble is, with living in America, I'll go back to Newcastle, got to a garage and I'll ask for gas. Oh my God, the hell I've got: 'Oh, you've changed, son!' I've got to be real careful not to call a car bonnet a hood, or a boot a trunk. I walk on eggshells."
Brian Johnson is getting ready to do a six week radio show for BCC's Radio 2 entitled Rockers and Rollers, which is also the name of Johnson's recently released book about his life-long passion for cars. Says Brian on the subject "My memory is terrible, but cars always help me remember things.
"If someone asked, 'What's the name of the girl you went out with when you were 19?' you couldn't remember. But you'd remember having a Mini Cooper."