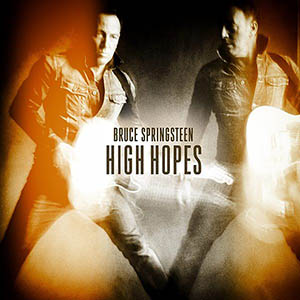 Record Store Day may not be until April 19, but artists are already starting to announce their special releases for the holiday, which supports local record shops. Bruce Springsteen will release a new, four-song EP for this year's Record Store Day, called American Beauty, featuring a handful of new tracks.
The upcoming EP arrives just about three months following Springsteen's latest album, High Hopes. Three of the songs – the title track, Mary Mary and Hey Blue Eyes – were recorded during the High Hopes sessions with the E Street Band and Rage Against the Machine guitarist Tom Morello. The Boss recorded the other song, "Hurry Up Sundown," just for this Record Store Day set, and it's likely a cover of Balloon Farm's 1967 song by the same name, although nothing is confirmed.
Prior to Record Store Day, Springsteen will release a new concert DVD, called A MusiCares Tribute to Bruce Springsteen. That release – out available on DVD, Blu-Ray and as a digital download – was recorded in Los Angeles last February during the show that paid tribute to Springsteen's contributions to art and philanthropy.
High Hopes was Springsteen's 18th studio album and debuted at No. 1 on the Billboard 200 chart its first week out.