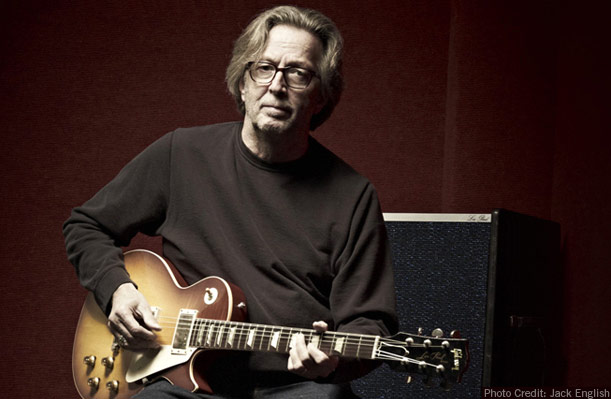 Eric Clapton is a greater guitarist than Jimmy Page, Angus Young, Pete Townshend and Keith Richards. Well, that's what British motor racing fans say.

They were asked to vote in a poll ahead of the annual Silverstone Classic festival at the iconic race track in England. Organisers asked them to choose from the five Gibson artists – and they responded by voting for Clapton.

Event Director Nick Wigley says: "Nearly 2000 votes were cast, and it's clear from the results that Silverstone Classic fans are just as knowledgeable about classic rock guitarists as they are about classic racing cars." Hmm.

The Silverstone event is mainly about classic cars, of course, but there is also live music, which this year include The Hollies, plus tribute acts to Pink Floyd, The Eagles and Guns N'Roses.