Kurt Cobain, the legendary frontman of '90s grunge band Nirvana, took his own life in his Seattle-area home 19 years ago this Friday (April 5). He was just 27.

On this anniversary week, we recall the impact he had on popular music via some choice quotes:

On being a "Sub Pop" band before signing to DGC for Nevermind, as told to Dirt in 1990.

Well, when someone walks up to me and says, "You're my favorite Sub Pop band," I think -- geez, we're you're favorite out of five bands? What about the rest of the country? I don't know. It just scares me. I wonder whether they like us because we're a Sub Pop band or because we're ourselves.

On being called an "alternative" or "underground" band via Recalling Memories of Kurt Cobain in 1991:

What's alternative? What's counterculture? What's cool? Who knows? Who cares? If chasing cool is important to you, you're an idiot! What can you say about people who wait to be told what to like, what to do and how to do it? It's like apathy in action… Look at the mediocrity and blatantly unacceptable stuff we do to each other and the planet. Look at what we accept in our lives by just saying it's out of our control, we can't do anything about it, and it's not our fault. I'm not into ambition or salesmanship, we're not some new trend. We never meant or tried to be cool, or be a "buzz" band. It never even entered our minds.

On the difference between Bleach and Nevermind, as told to Kerrang! magazine (via NirvanaClub.com) in 1991: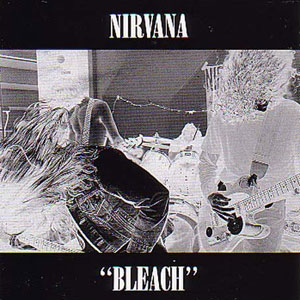 I think we've been focusing on dynamics a lot more on this record [Nevermind]. With the Bleach album, everything was just straight ahead and simple, and it becomes boring to play that kind of music all the time so we decided to break things down without songs. I mean, we showed signs of doing that on Bleach, but I think we're way more focused now with both of the elements of soft and pretty and hard and aggressive.

On MTV thinking Nirvana is a metal band, as told to Guitar World in 1992:

That's fine; let them be fooled! I don't have anything against "Headbanger's Ball," but it's strange to see our faces on MTV.

On his baby Frances Bean Cobain, as told to the Los Angeles Times in 1992:

There's nothing better than having a baby. I've always loved children. I used to work summers at the YMCA and be in charge of like 30 preschool kids. I knew that when I had a child, I'd be overwhelmed and it's true . . . I can't tell you how much my attitude has changed since we've got Frances. Holding my baby is the best drug in the world.

On not wanting to be in the limelight, as told to Rolling Stone in 1994:

I never wanted to sing. I just wanted to play rhythm guitar – hide in the back and just play. But during those high-school years when I was playing guitar in my bedroom, I at least had the intuition that I had to write my own songs.

On writing lyrics via Recalling Memories of Kurt Cobain in 1991:

I don't understand anything technical about music at all. I don't understand any of it, why you can't put these sounds together with those sounds. I only know what sounds good to us. I, or we as a band, never really copied anybody or spent time learning other people's songs. We were never good enough or had the patience to do it! So we put that energy into putting our own stuff together. We're from the learn-as-you-play school. We're still in it… I don't want to mention favorite poets, what few I have, because I think that world should be discovered by you alone. Besides, few contemporary poets do much for me.

On how much it cost to record Nevermind, as told to Guitar World in 1992:

[Laughs] I don't remember, I've got Alzheimer's. Please, don't ask how much our video cost; that's a hell of an embarrassment. We definitely could have used some film student, who would've done just as good of a job.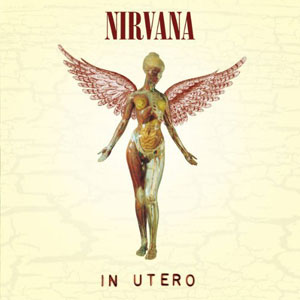 On quitting Nirvana, as told to the Los Angeles Times in 1992:

I guess I must have quit the band about 10 different times in the last year. I'd tell my manager or the band, but most of the time I would just stand up and say to Courtney, "OK, this is it." But it would blow over in a day or two. . . . The music is usually what brings me back. The biggest thing that affected me was all the insane rumors, the heroin rumors . . . all this speculation going on. I felt totally violated. I never realized that my private life would be such an issue.

On digging "Drain You" more than "Smells Like Teen Spirit," as told to Rolling Stone in 1994:

Everyone has focused on that song ["Smells Like Teen Spirit"] so much. The reason it gets a big reaction is people have seen it on MTV a million times. It's been pounded into their brains. But I think there are so many other songs that I've written that are as good, if not better, than that song, like "Drain You." That's definitely as good as "Teen Spirit." I love the lyrics, and I never get tired of playing it. Maybe if it was as big as "Teen Spirit," I wouldn't like it as much.

But I can barely, especially on a bad night like tonight, get through "Teen Spirit." I literally want to throw my guitar down and walk away. I can't pretend to have a good time playing it.