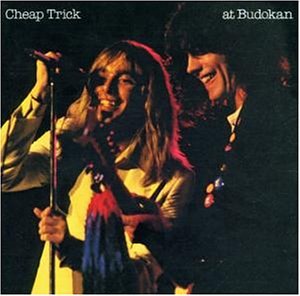 It's been 35 years since Cheap Trick recorded their iconic live album At Budokan in Tokyo. Having already sold gold with their first three studio releases in Japan, At Budokan would become the band's major US breakthrough. To celebrate the 35-year anniversary of the Budokan gigs, which took place on April 28 and 30 respectively in 1978, Cheap Trick decided to play concerts on those very dates on both coasts of the US.

On April 28 guitarist Rick Nielsen, singer Robin Zander, bassist Tom Petersson, and drummer Daxx (who is Rick Nielsen's son) took the stage at a John Varvatos boutique in New York City, located where the legendary club CBGB's once was. The band played a 90-minute set that included classics like "Surrender," and "I Want You to Want Me." Rolling Stone reports that the venue, which can only hold a few hundred people, was so packed that people spilled out in to the streets.

The band did another anniversary gig April 30 at the El Rey Theatre in Los Angeles in order to pay homage to both Budokan shows.