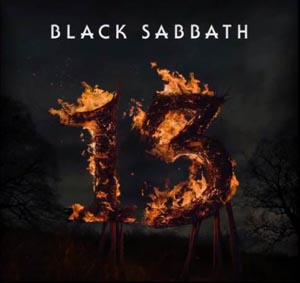 It's one of the big questions in rock (or more accurately metal) right now: why exactly is Bill Ward not playing with Black Sabbath right now?" There have been plenty of rumors as to why Bill's not involved, Ozzy Osbourne has finally shed some light on the matter by suggesting Ward's playing was out of shape.

In an interview with Mojo magazine, Ozzy said the band started to wonder if Ward had the stamina for a 90-minute or two-hour show. "My suggestion was that we run through a set and see how he got on because he was so out of condition and the drummer is the most demanding job in the whole band," Ozzy said. "We looked at Bill, and he couldn't remember what the [expletive] we were doing. But he didn't come clean and say, 'I can't cut this gig, but can we work something out, guys, where I'll come on but with another drummer backing me up?' Or, 'I'll come and play a few songs.' That would have been cool."

Osbourne went on to say that he understood Ward's pride was hurt. "The guy will always be a dear, dear friend and a brother to me, but … He can't be surprised that he didn't get the gig," Ozzy says.

While Rage Against The Machine drummer Brad Will performs on Sabbath's forthcoming album 13, Ozzy's drummer Tommy Clufetos is manning the drum throne on tour. And as this writer can attest, having caught one of the two Melbourne, Australia shows last week, Clufetos is doing a great job, even getting a standing ovation from much of the crowd after his drum solo. Given the immensity of taking over from Ward, that's quite an achievement.