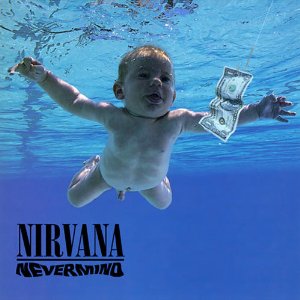 Nirvana, Kiss, Cat Stevens Peter Gabriel, Hall and Oates and Linda Ronstadt are among the acts that will be inducted into the Rock and Roll Hall of Fame next year, and the artists are starting to respond to the honor.
"For once ... I'm speechless," former Nirvana drummer and current Foo Fighters frontman Dave Grohl said in a statement. "From the basements, to the dingy clubs, to the broken down vans, to ... the Rock and Roll Hall of Fame. I'd like to thank the committee not only for this induction, but also for recognizing Nirvana for what we were: pure rock and roll."
"Thank you most of all to Kurt Cobain," Nirvana bass player Krist Novoselic added. "And to everyone who's kept rock music going strong for 60 years and counting."
Kiss' Paul Stanley tweeted out a "thank you" to the Rock Hall and the band's fans: "I'm honored to be inducted into the Rock & Roll Hall Of Fame knowing we've remained true to ourselves and our fans."
The latest class of acts will be inducted into the Rock Hall on April 10, 2014, at the Barclays Center in Brooklyn, New York.
What do you think of this year's Rock Hall picks? Give you thoughts in the comments section below!
Tags :
Topics :
Entertainment_Culture, Human Interest, Rock and Roll Hall of Fame ind, Who is in the Rock and Roll Ha
Social :
Entertainment_Culture
Locations :
Brooklyn, New York
People :
Dave Grohl, Krist Novoselic, Kurt Cobain, Linda Ronstadt, Novoselic Stanley, Oates Ronstadt, Paul Stanley