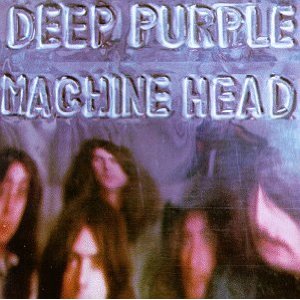 Deep Purple's new boxset of classic album Machine Head is released October 8. It is a comprehensive 5-disc set of the lauded album - it includes multiple versions of the classic 1972 recording and a live album recorded in Paris 40 years ago.
Here's what you get:
CD1: Machine Head original album 2012 remaster
CD2: 1997 remix by Deep Purple bassist Roger Glover
CD3: Original album in Quad SQ stereo (2012 remaster)
CD4: In Concert '72 - 2012 Mix (recorded live at Paris Theatre, London on March 9, 1972)
DVD: 2012 high-resolution remaster and surround mix
The companion 60-page hardback book contains detailed essays from original bassist Roger Glover and Phil Alexander of Mojo magazine, along with a series of quotes, and an interview with photographer Didi Zill whose pictures embellish the book.
Released in March of 1972, Machine Head was famously recorded through December 1971 in Montreux, Switzerland. The location became the central storyline of "Smoke on the Water," which outlined the tale of Deep Purple watching the Montreux Casino burn down during a performance by Frank Zappa.