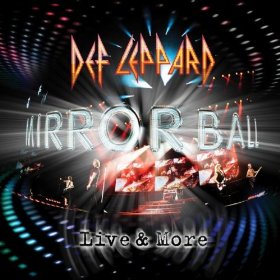 Def Leppard are working through re-recording some of their back catalog so that their former label has no control over their sales.
As reported a couple of weeks ago, Def Leppard recently re-recorded and re-released new versions of "Pour Some Sugar on Me" and "Rock of Ages," saying that the reasons were due to an ongoing dispute with their ex-label.
Now frontman Joe Elliott has expanded in a new interview with Billboard.com. Elliottsays that the band refuses to deal with their former record label, Universal, "until we come up with some kind of arrangement" over compensation, especially for digital downloads.
Elliott says Def Leppard are also starting to think about recording brand new material, although it's possible that they may release one or two tracks at a time rather than an album. Joe also revealed that he is working on a second Down N Outz album and he hopes to release it in 2013.