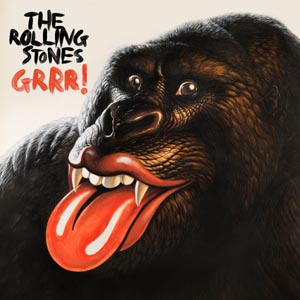 The Rolling Stones played the second of two shows at London's O2 Arena (29 November) in celebration of the band's 50th anniversary. Eric Clapton joined in, playing on "Champagne and Reefer."
Other guests included Florence Welch (of Florence And The Machine) on "Gimme Shelter." Ex-Stones Mick Taylor and Bill Wyman also appeared.
The show began with an introductory video featuring Johnny Depp, Pete Townshend and more talking about the Stones. Iggy Pop said: "We'd never seen people with teeth like that. And skin like that. Ugh!" He added "The sound of Keith's guitar - it was like being hit with a dead mackerel." We're not sure what that means, but thanks Iggy.
Mick Jagger played guitar on "Miss You," and the Stones played both of their new 2012 tracks, "One More Shot" and "Doom And Gloom."