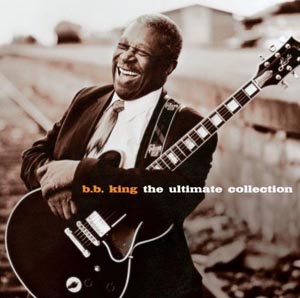 It's reassuring to know that even Jimi Hendrix considered giving up guitar. And that the great Chet Atkins believes that your best bet for success is to simply pay your dues. It's just that, for an inanimate object, the guitar can sometimes be completely overwhelming, and it's nice to know that even our guitar heroes have been there, done that. If you've only just begun to play guitar, you're probably in the process of realizing that there's a whole lot left for you to learn, and if you've been playing all your life that's something you probably had to reconcile a long ago. Here are 10 quotes from some of our favorite guitarists that remind us to always find the joy in playing.
1. Jimi Hendrix (told to Guitar Player in 1968): "You have to stick with it. Sometimes, you are going to be so frustrated you want to give up the guitar — you'll hate the guitar. But all of this is just a part of learning, because if you stick with it, you're going to be rewarded."
2. Jimmy Page (told to music journalist Steven Rosen in 1986): "There's so much that can be done on the guitar. I've only done a few bits and pieces, really, considering what can be done … And that's what is so good about the guitar — everyone can really enjoy themselves on it and have a good time, which is what it's all about. Right?"
3. Keith Richards (told to Esquire in 2005): "Electric is another instrument. Yeah, it looks the same and you've got to make the same moves [as with an acoustic], but you have to learn how to tame the beast. Because it is a monster."
4. Eric Clapton (told to Rolling Stone in 1991): "It's been very important throughout my career that I've met all the guys I've copied, because at each stage they've said, 'Don't play like me, play like you.'"
5. Chuck Berry (stated on ChuckBerry.com): "It's amazing how much you can learn if your intentions are truly earnest."
6. Arlen Roth (written on his Gibson.com blog): "I know it may at first sound like a strange question on my part, but I think it's very important, when evaluating your own development, to think of whether you are 'practicing' or 'playing' … [When I was developing] I had started a ritual for myself that holds true even today, in which every time I pick up the guitar, I am sure to try something new, and to teach myself a new lick, position, or even a song, or simply start writing. Whatever it is, it has to be fresh to me, and therefore, it is unquestionably 'playing' that I do, as opposed to 'practicing.'" For more Arlen wisdom, read his blog here.
7. B.B. King (told to Guitar Player): "Playing guitar is like telling the truth. You never have to worry about repeating the same lie if you told the truth. You don't have to pretend or cover up. If someone asks you again you don't have to think about it or worry about it. It's you."
8. Pete Townshend (told to Guitar World in 1997): "I played guitar for ten years before I realized it wasn't a weapon."
9. Chet Atkins (told to Billboard in 1967): "A long apprenticeship is the most logical way to success. The only alternative is overnight stardom, but I can't give you a formula for that."
10. Carlos Santana (told to Guitar Player in 1997): "A good way to carve your individuality is to get a tape recorder and get into a room that's kind of dark — where you don't have interruptions — and then just play with a rhythm machine. After a while, it's like a deck of cards on the table, and you can begin to see the riffs that came from this guy, the riffs that came from that guy, and then the two or three riffs that are yours. Then you start concentrating on your riffs until you develop an individual sound."