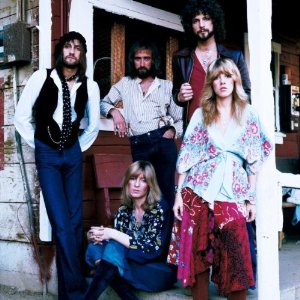 Fleetwood Mac singer Stevie Nicks spoke to ABC News Radio about what's in store for the band in the near future, and if it all pans out it is some pretty exciting news. Said Nicks, "We go into rehearsals somewhere around the end of February. So ... if everything goes to plan, we should probably be out [on the road] by end of April [or] May, I would think."
There is also talk of the band recording some new music according to Nicks: "Well, actually, maybe like two songs, maybe four, who knows? We don't really know yet 'cause we're not in the world of Fleetwood Mac yet."
If the band does decide to record a couple of new songs, it may seem that they're going the same route as The Rolling Stones who tacked on a couple of new songs to their new greatest hits album.