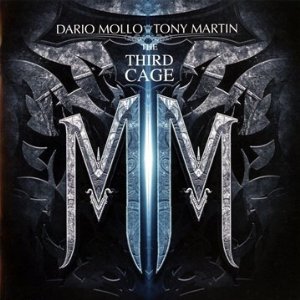 Tony Martin says he knows his former Black Sabbath bandmates love drummer Bill Ward, and he hopes they can come to an agreement which would see Ward return to the band for their in-progress reunion album.
In an interview with Born Music Online, Martin said he didn't understand the fuss over "this Bill Ward stuff. I spent 10 years with the band and not once did they speak badly of Bill Ward. They love him, so why didn't they go the extra yard to make it work?"
Martin released five albums with Black Sabbath, including a few which remain critically acclaimed (Headless Cross and Cross Purposes), and he shared the stage with three quarters of Sabbath's founding members when Ward joined Martin, Tony Iommi and Geezer Butler for a 1994 South American tour.
In a 2011 interview with Gibson.com, Martin said he looked back fondly on Cross Purposes: "I was gettin' a bit more real with lyrics instead of historical. But I actually invented some words and to this day only one person has found them and questioned me about them. I challenge anyone to find them, but everyone sings them. It's those things that I find really interesting."
Martin's latest album is The Third Cage with the project Mollo/Martin.