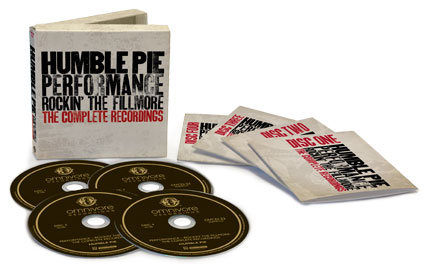 Humble Pie's double live album Performance: Rockin' The Fillmore – The Complete Recordings will be available in a n new re-mastered version on October 28.
The release features all four of the concerts the band recorded at the Fillmore East on May 28-29, 1971, with the re-mastering overseen by band members Peter Frampton and Jerry Shirley.
"It's like a breath of fresh air after listening to one particular version," said Frampton about the reissue of the live album. "The beauty of it is that you get three completely different performances of most of the songs. It's great to hear Steve Marriott's banter from all of the shows. We've lived with 'It's really been a gas!' for 40-odd years, and now there's more."