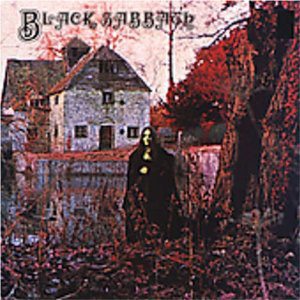 Black Sabbath bassist Geezer Butler has given a rare interview at 2013's NAMM (National Association Of Music Merchants) show at the Anaheim Convention Center, California, talking about the band's forthcoming album.

Speaking to Frankie DiVita of Southern California's 96.7 KCAL Rocks, Butler says of guitarist Tony Iommi's cancer treatment: "Tony's responding really well. He's been having his treatment now for 14 months, and he's really responding well to it. So he'll be alright.. you can never stop Tony."
And will the album be called 13? "Well, it was sort of a temporary name, that we had something to refer to the album as, and I think it kind of stuck. But I don't know if that's gonna be the final title or not. It was named partly because it's coming out in the year 2013 and, originally, we were gonna put 13 tracks on the album. We ended up doing 16 tracks, so I'm not sure what's gonna on the album and what isn't."
Of the recording process, Butler says, "This is the first time we've done an album together sober; none of us have been drinking or doing drugs or anything, so it's been more professional in that way. And we've stuck to a schedule every day. We'd go in at one o'clock and finish at six, just to keep everything fresh. Five hours a day — that's it.
"It's sort of got the feel of the first three albums — back to the basic rawness. And the lyrics are very… They're just about life…. Life and death and doom and everything else. You get Prozac with every album!"
Rage Against The Machine's Brad Wilk is on drums for the album after original member Bill Ward declined to be involved. Butler says Wilk was: "[producer] Rick Rubin's idea… He didn't want a typical heavy metal drummer on the album, 'cause it's not really a heavy metal album; it's more of a rock… heavy rock. And Rick Rubin suggested having Brad, 'cause he's more in the vein of [original drummer] Bill Ward. So we jammed with him and he sounded great with the stuff, so we went with that …
"It's sort of back to the way we used to be in the '70s; that's his feel — sort of a jazzy, bluesy feel to him, and that's the way the music is now. It was great working with him."
The album – called 13 or not – is slated for a June 2013 release, and Sabbath will tour. Whether it will be Brad Wilk on drums is not clear. "We haven't decided yet," is all Butler would say.